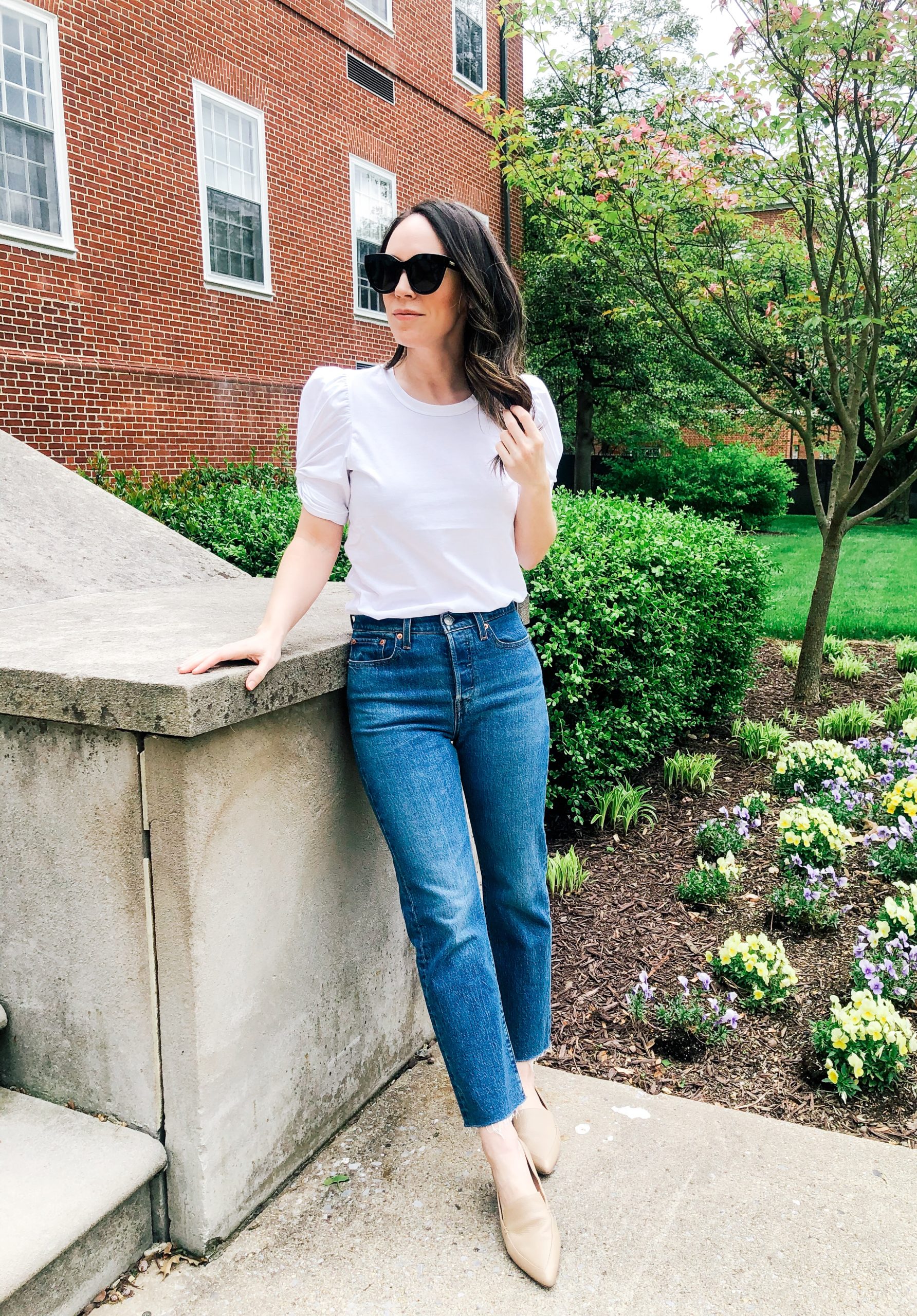 Tee – A.L.C. (budget option here) | Jeans – Levi's (on sale here and here) | Shoes – Marc Fisher | Sunglasses – Le Specs
I know this pic has nothing to do with this post but I wanted to share some of my favorite shows that I've been binge watching lately! These are the top 5 that I recently watched and loved – let me know what you are watching right now. I need some new suggestions.
1. After Life – I had never heard of this show before but I watched both seasons in just a few days. It's heartbreakingly devastating but also sarcastic and witty. Ricky Gervais plays a wonderfully complex character and I love his interaction with the other people in the show.
2. Jerry Seinfeld 23 Hours to Kill comedy special – Absolutely hysterical. I watched every single episode of Comedians in Cars Getting Coffee so I was excited to see a new comedy special from him.
3. Billions – You have to start this show from the beginning but I really do love it. It moves quickly and the characters are all so interesting.
4. Dead to Me Season 2 – I was obsessed with season 1 of this show and Christina Applegate plays such a great role. Season 2 was just as good and I finished it in a few days!
5. The Affair Season 6 – I loved the first two seasons of this series, then was not a fan of seasons 3-5. However the last and final season was really great and made me fall in love with the show all over again.
6. Ozark – I've mentioned this before and finished it awhile ago but if you have not watched this show, I HIGHLY recommend. It may be one of my all time favorite shows on Netflix!!!