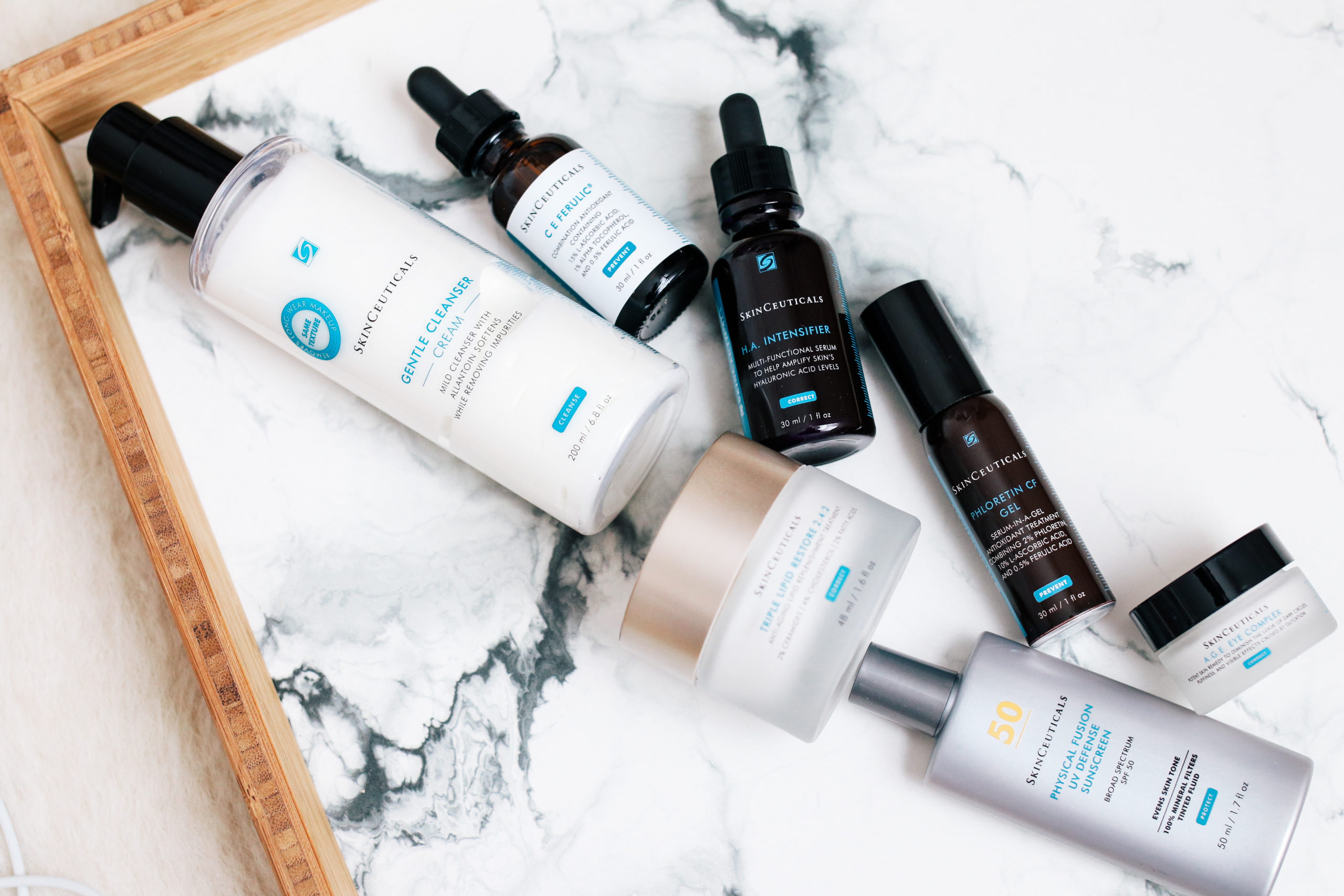 Skinceuticals is a brand that I began testing over the past  two years and I have loved everything I have tried from them. Their products are extremely powerful, effective and target so many different concerns. I thought I would share my tried and true favorites from them in today's post as well as a few others they recently sent me that I plan to begin testing.
1. H.A. Intensifier – This serum is one of my all time favorite serums to help with hydration. It really helps to plump my skin and hydrate it at a deeper level. It's a great product for everyone to add to their routine because it does such a great job at helping deliver moisture into the skin and help the skin hold on to that moisture.
2. CE Ferulic – One of the best vitamin c serums out there! A must have in my morning routine.
3. Blemish Age Defense – I forgot to photograph this serum but I absolutely love it when my skin is breaking out. It helps to target blemishes, reduce the duration of my breakouts and prevent new ones from popping up. It doesn't dry out my skin and is great for those that struggle with any pesky blemishes but also wants to target anti-aging concerns.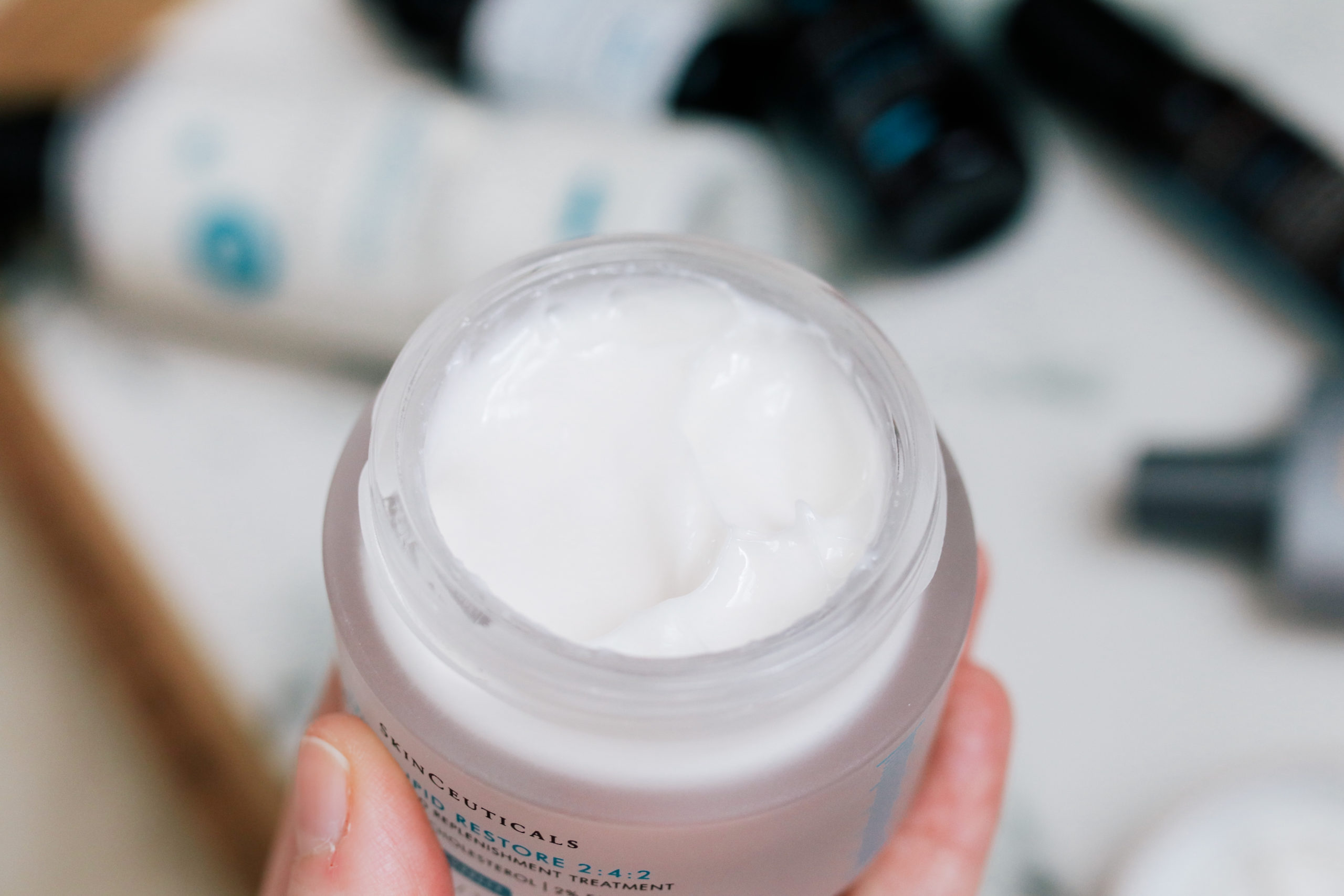 4. Triple Lipid Restore – This is one of Skinceuticals' top sellers for a reason – it really helps to nourish and comfort my skin. I especially love to use it after I have been using any strong acids or retinol in my night routine. I use it as my last step at night. I find that especially with my retinol products, it helps to combat any peeling or flaky skin I may be experiencing.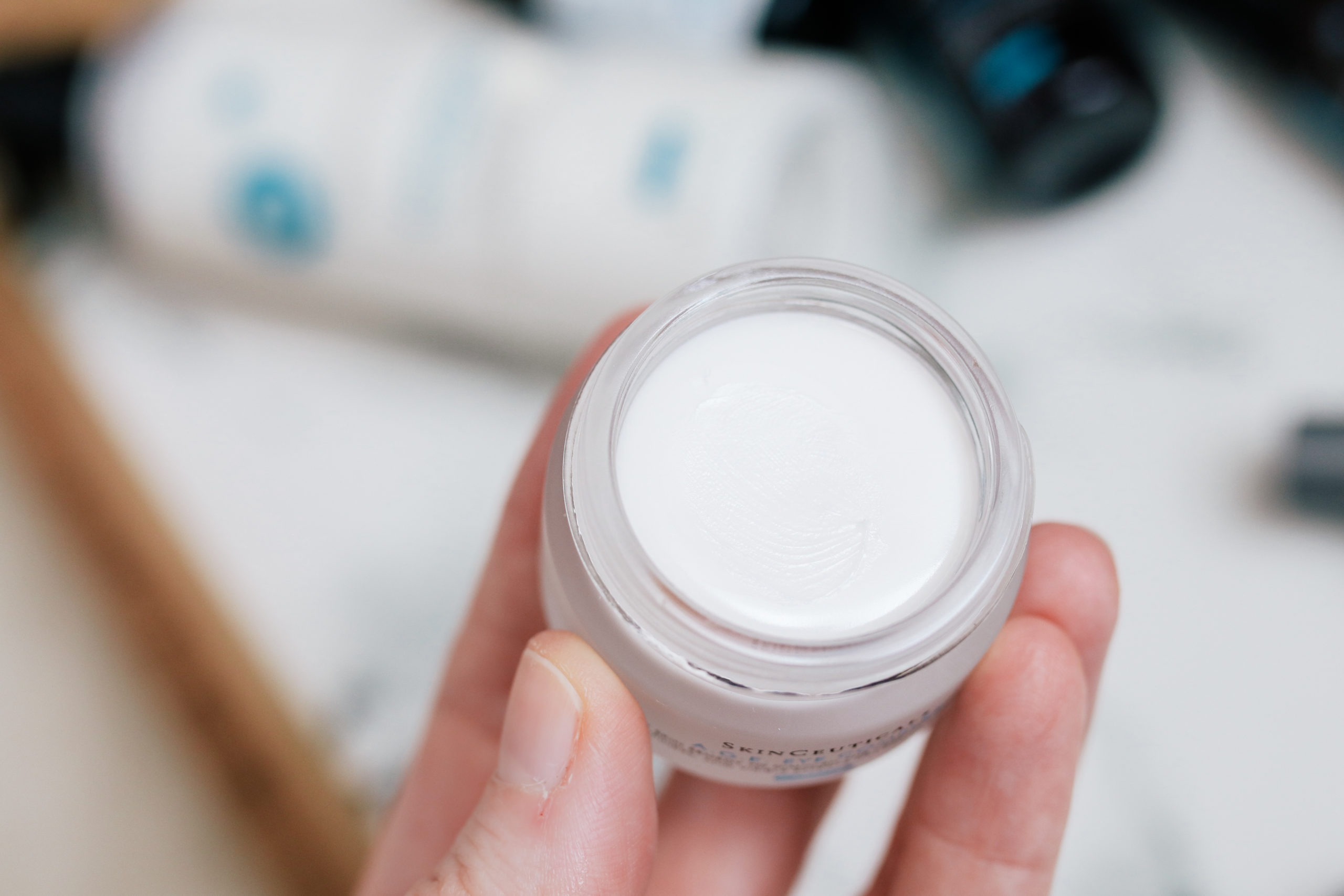 5. A.G.E. Eye Complex – This is a new product to me and one that I plan to begin testing this week. It's actually been recommended to me by many of my readers who swear by it. It helps to tackle dark circles, fine lines and puffiness.
6. Physical Fusion UV Defense Sunscreen SPF 50 – This is a new product to me but I have been testing it this week and absolutely love it! It's slightly tinted but still works for my pale skin. It's very lightweight in texture and gives a beautiful finish to the skin. I find that it neutralizes any redness and give my skin a nice natural finish. And as the day went on, I didn't find it made me more oily or shiny. It also wears beautifully under makeup!
7. Gentle Cleanser – I love a creamy cleanser and I'm excited to try this one. The texture is very rich and smooth and I plan to incorporate it into my routine as a second cleanse.
8. Phloretin CF Gel – This is a topical vitamin c gel that I am really excited to test throughout the summer. It helps to diminish skin discoloration and even out the skin tone. Because it's a gel texture, it can be used as a lightweight moisturizer which I think will be perfect in the warmer weather.
What are your favorite Skinceuticals products? Let me know in the comments below!