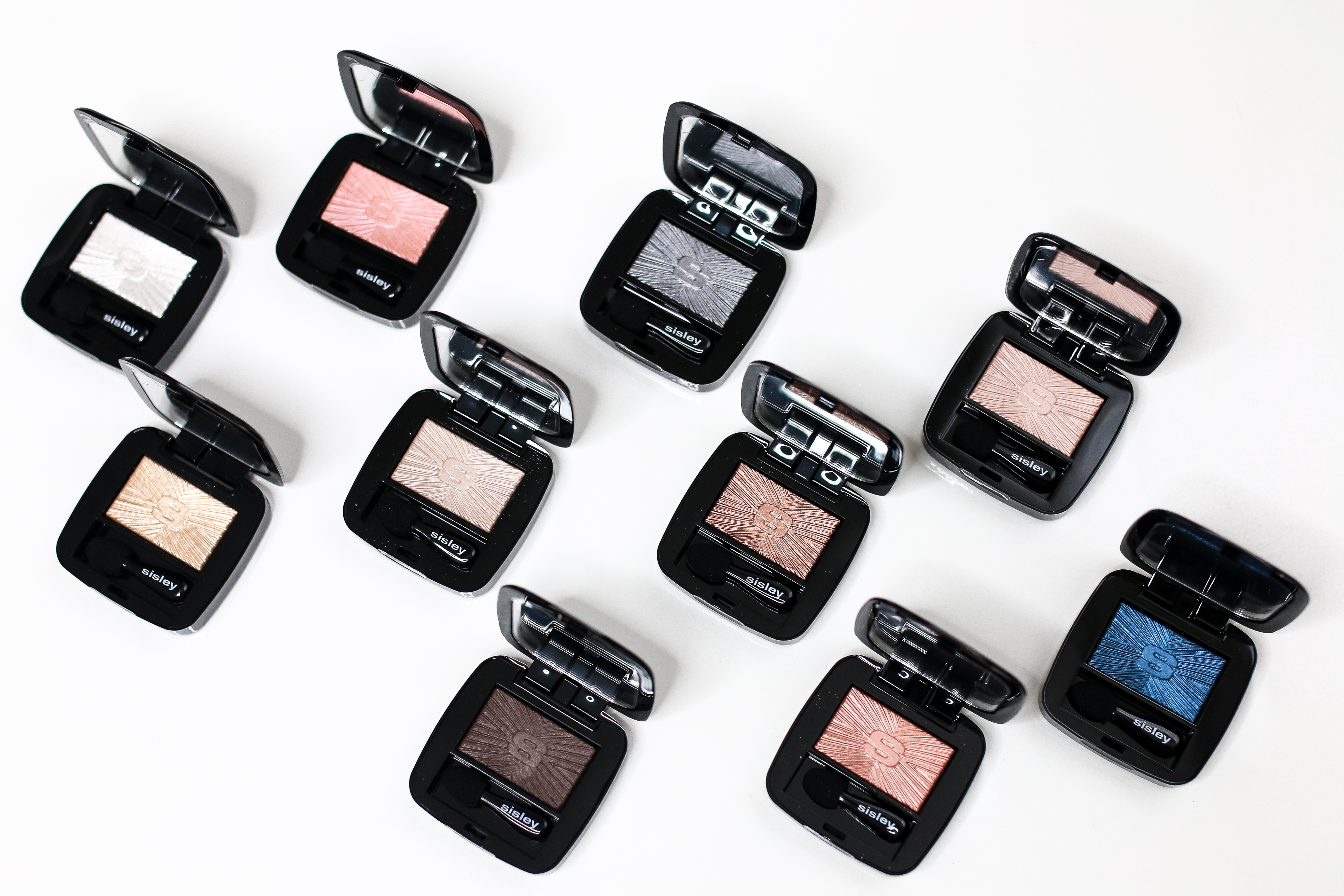 Sisley just recently launched a new line of eyeshadows called the Les Phyto-Ombres and they may be one of the softest and smoothest formulas I've ever tried! In fact, after playing around with them, I kept saying how they felt different from a regular powder eyeshadow. When I went online to read more about the formula I saw that they are in fact a cream and powder hybrid! There are five different textures in the range: matte, silky, glow, metallic and sparkling and they all feel so smooth and creamy and blend beautifully.
Left to right: Glow Silver, Glow Pearl, Silky Sand, Silky Rose, Metallic Pink, Silky Coral, Sparkling Topaz, Mat Cocoa, Silky Steel and Silky French Blue
Sisley sent over a handful of shades for me to test and the pigmentation is rich but not too intense. These are definitely shadows that you can wear daily and there is a bit of something for everyone. The majority of the collection are nudes and neutrals which made me happy, though a few bold colors are available for anyone that wants a bit more of a pop. However, even the more colorful shades are so elegant and beautiful rather than being too crazy and over the top in their pigmentation. My personal favorites are Silky Sand and Silky Rose, though Glow Pearl is also perfect for everyday.
*pr samples included