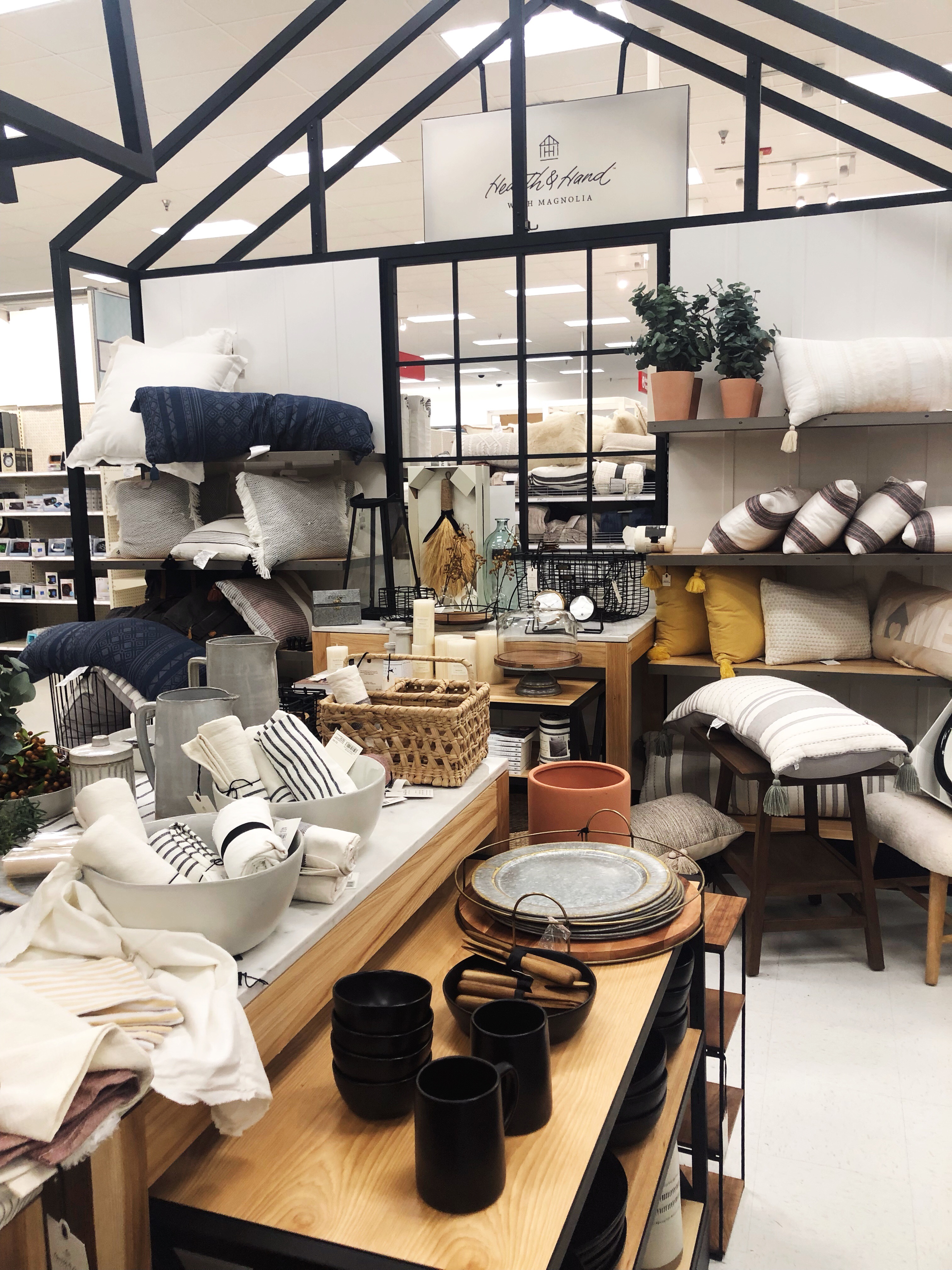 I always love Target, but I especially love it in the fall and winter. I find myself constantly finding cute home decor pieces every time I visit or peruse the website. I thought I would share some things I am loving right now at Target.
1. I'm all about a chunky cable knit sweater on me, but I also love them on my couches! These pillows are so fun for fall.
2. These barstools would look so great in a ton of different kitchen styles.
3. This is a whiskey decanter but I would much prefer it with cucumber water or cider for the winter in it.
4. This vintage looking runner is such a chic piece to add to your kitchen or entryway.
5. I have the wreath version of this and am thinking about getting this for my kitchen countertops. The color of the florals are gorgeous!
6. I've been wanting this lamp for so long and have been trying to see what room in the house it could work in.
7. To be honest, I don't care what this candle smells like because the packaging is so cute! Ha!
8. I love this marble side table – it could work in so many different rooms.
9. I have something similar to this in my bedroom and love the look of wall bursts as a decorative accent piece.
10. How chic are these gold vases?
11. My girlfriend recommended this all-purpose cleaner to me and said it smells amazing and works really well.
12. I'm always drawn to a faux fur ottoman and this one is so gorgeous!
13. I have a few cactus paintings in my office and love this black and white one.
14. This huge wall clock would look so good above a mantle or in an entryway.
15. I've never purchased very large furniture pieces at Target, but this couch is really beautiful. I always love tufted detailing.
16. I love mixing tons of different styles of pumpkins in the house and this glass one is currently in my cart.
17. Ok I am really thinking about getting this makeup brush drying rack! I can't believe I don't already own one.