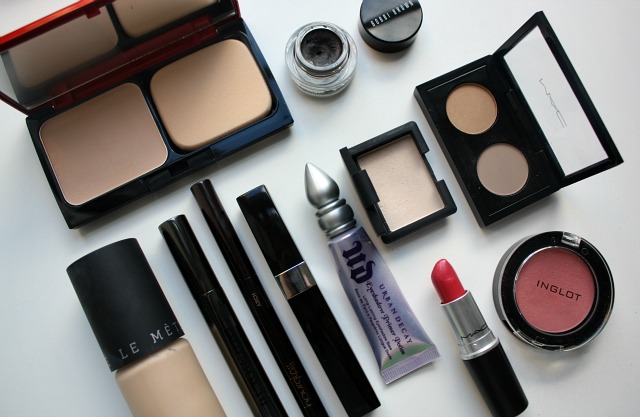 First of all I would like to thank all of you for the encouraging
feedback surrounding this new series, The Finished Look.
My motivation behind beginning this series was to show how to wear the myriad of makeup we all have overtaking our bathrooms and vanities.
No photoshop, no airbrushing, no professional artistry – just my own skills, which are commendable but by no means the best out there, and hopefully relatable to most of you.
I worked behind a makeup counter at one point, and learned some great techniques, but that was many years ago and my skills do not match what they once were.
That being said, I feel that most of my current experience comes from experimenting with products and wearing what feels comfortable for me.
My goal is to show accessible looks from someone with an identifiable skill level,
and how to wear those different looks and products in a way that works for a majority of women.
Editorial, over the top glamorous or celeb inspired looks can be fun to admire from a far, but most of us will rarely wear such inspirations.
  Today's look is a focus on b
right lips and cheeks, that can easily transition into fall.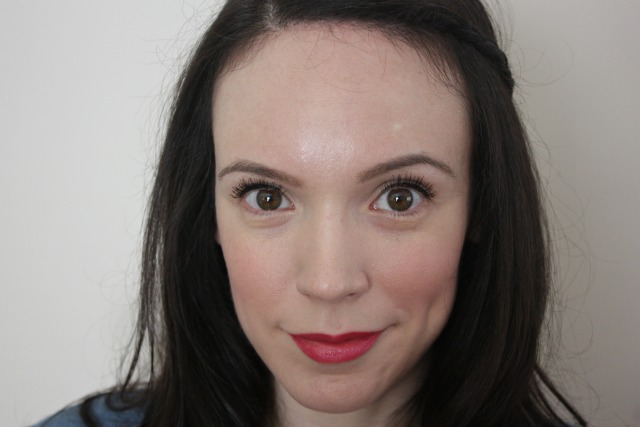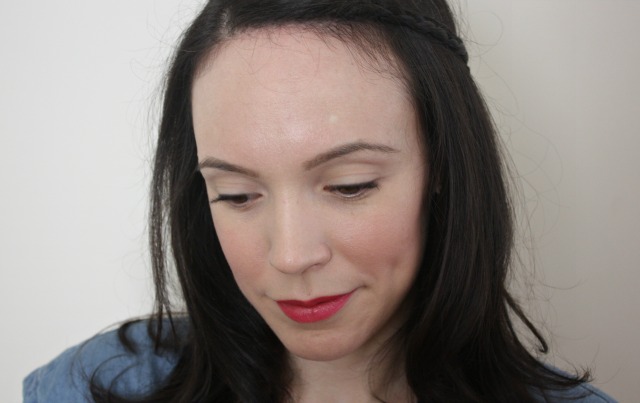 What is a look that you wear during the summer that would transition well into the fall?  Leave me a comment below or tweet me
@alittlebitetc
.
Shop all the products below: