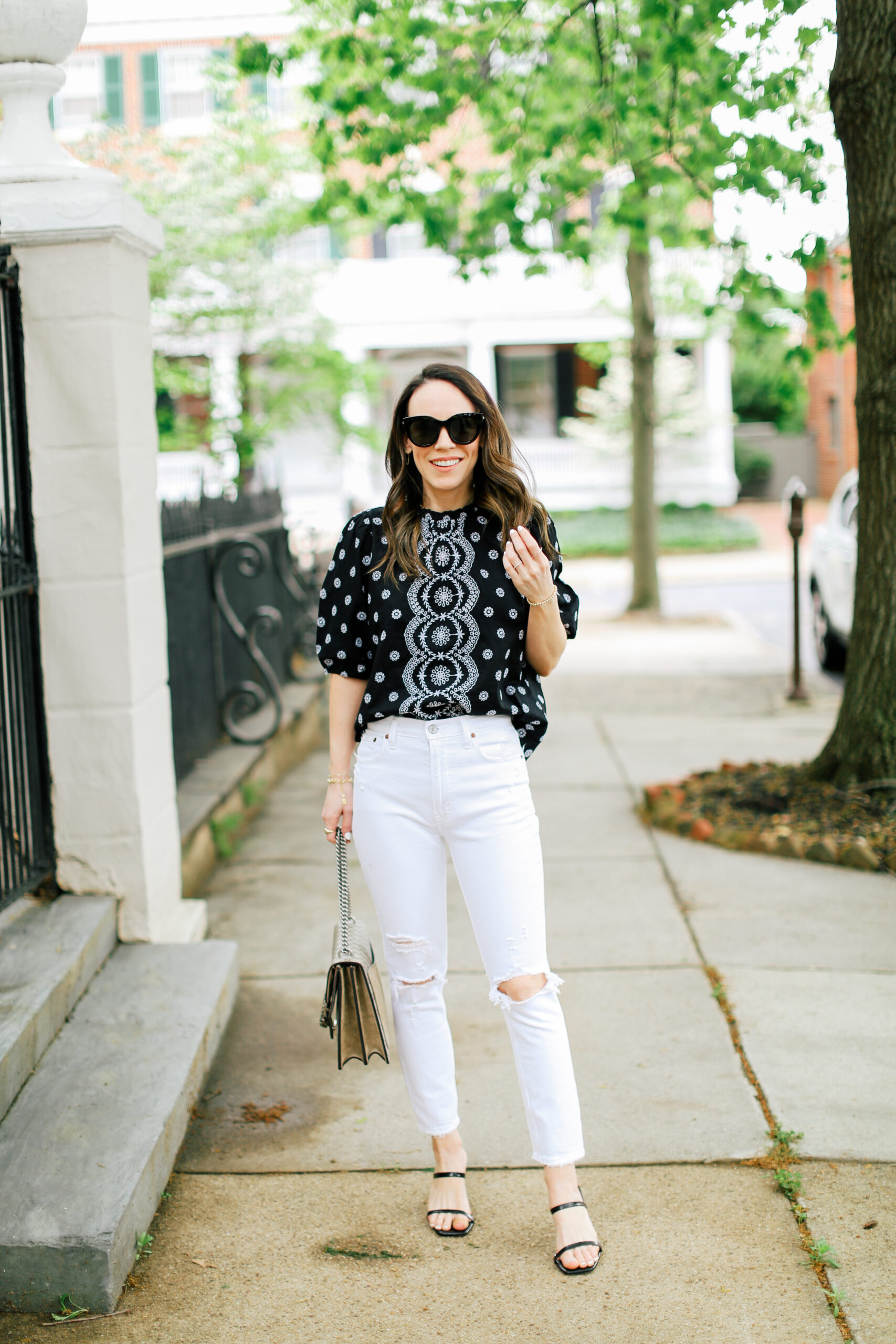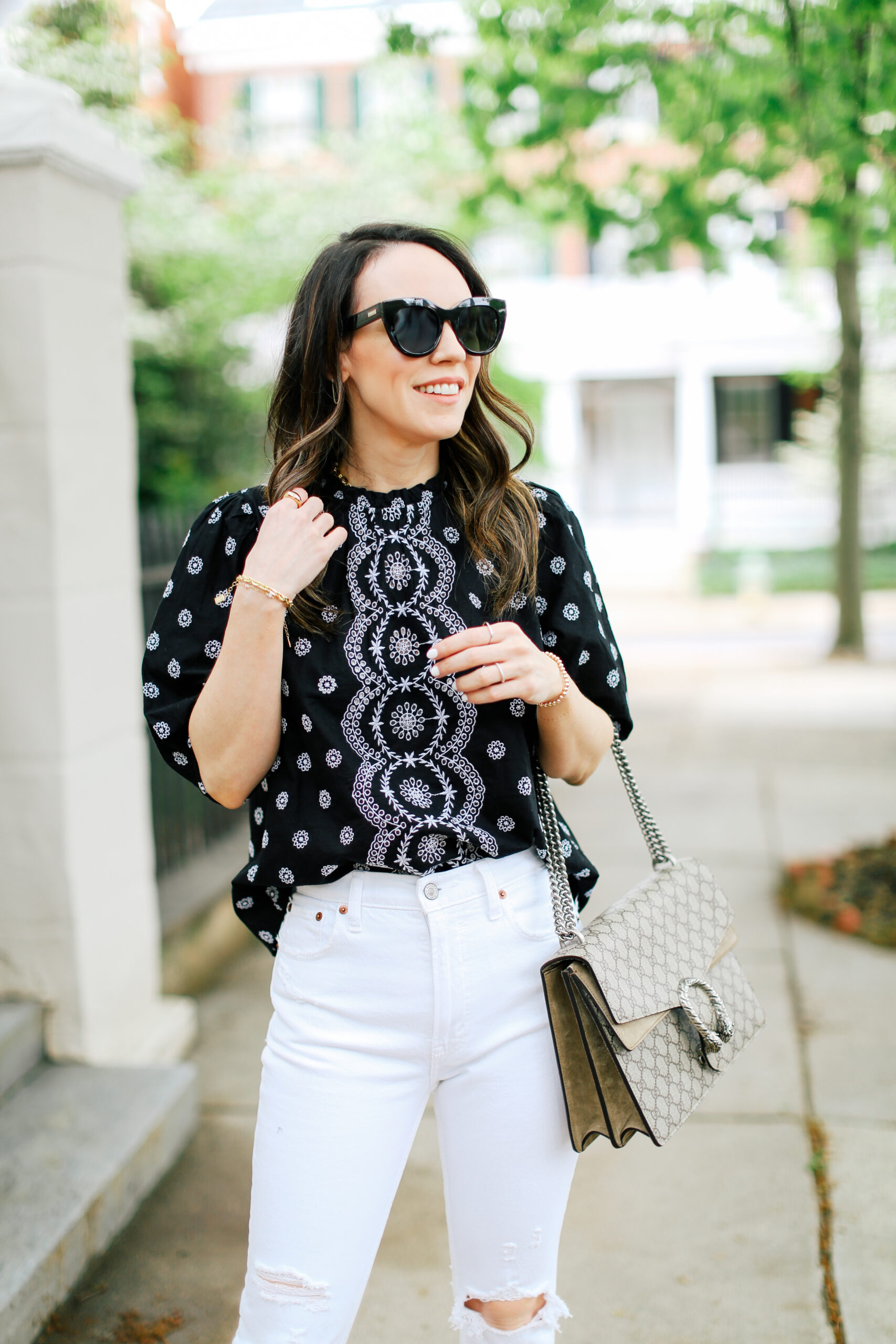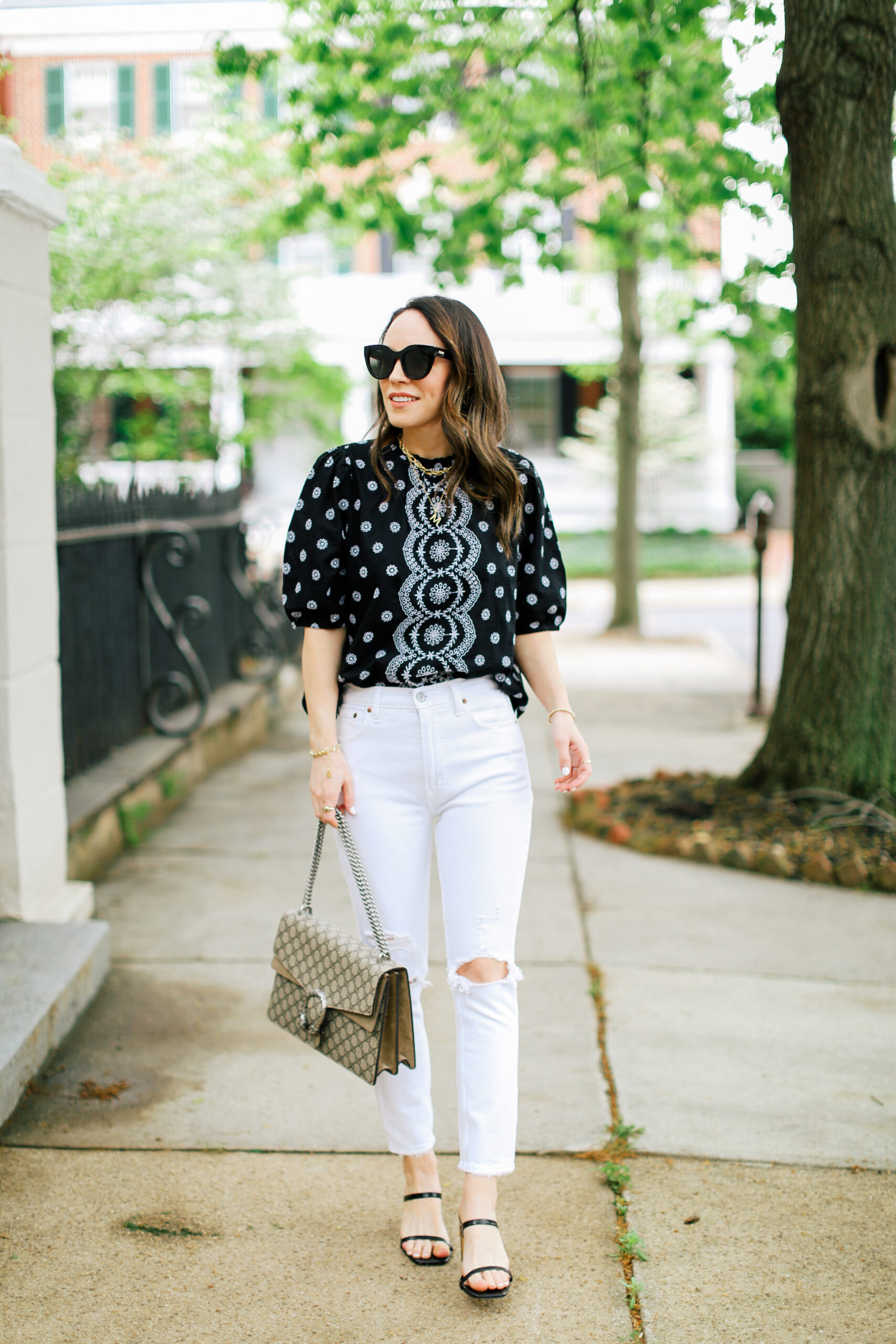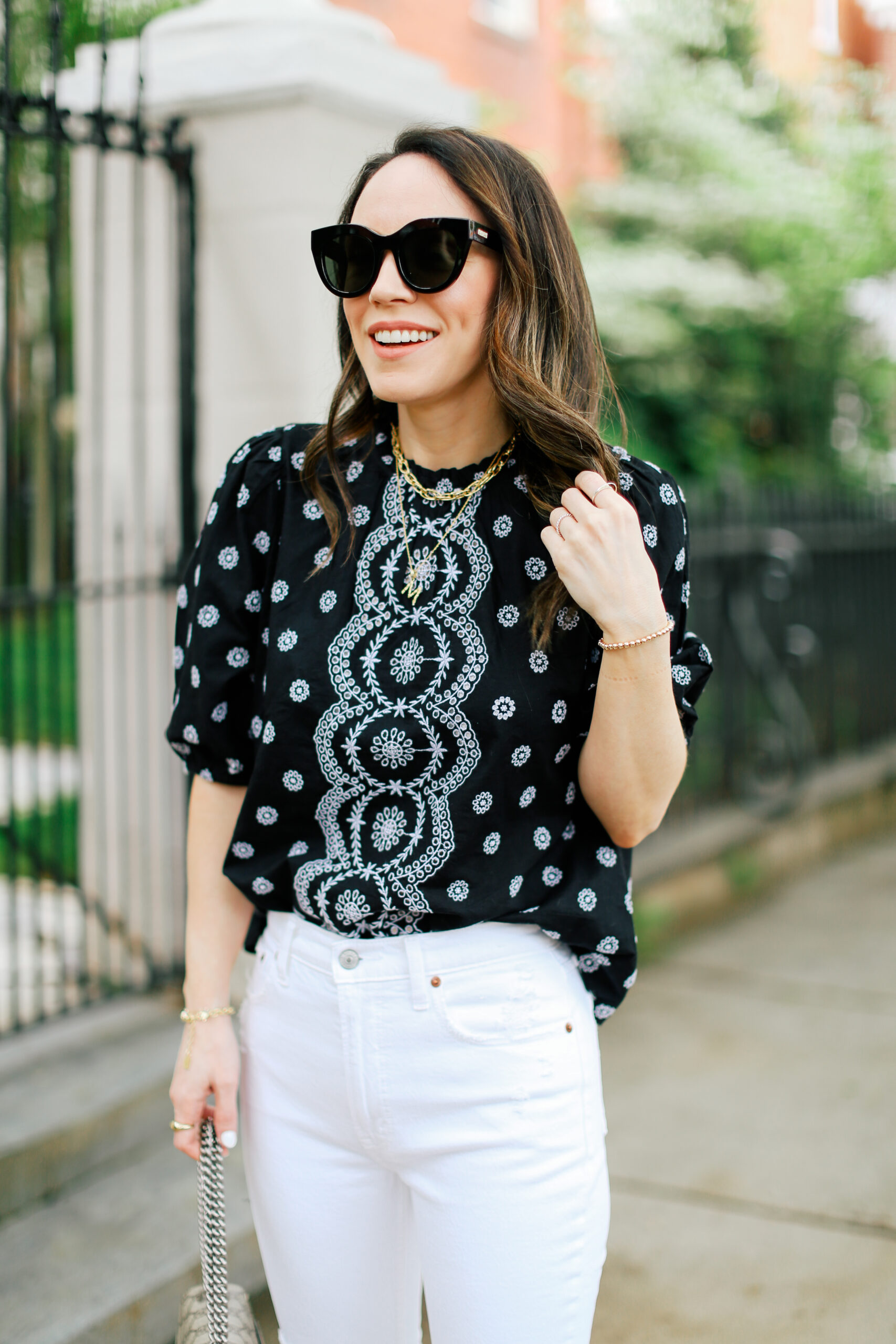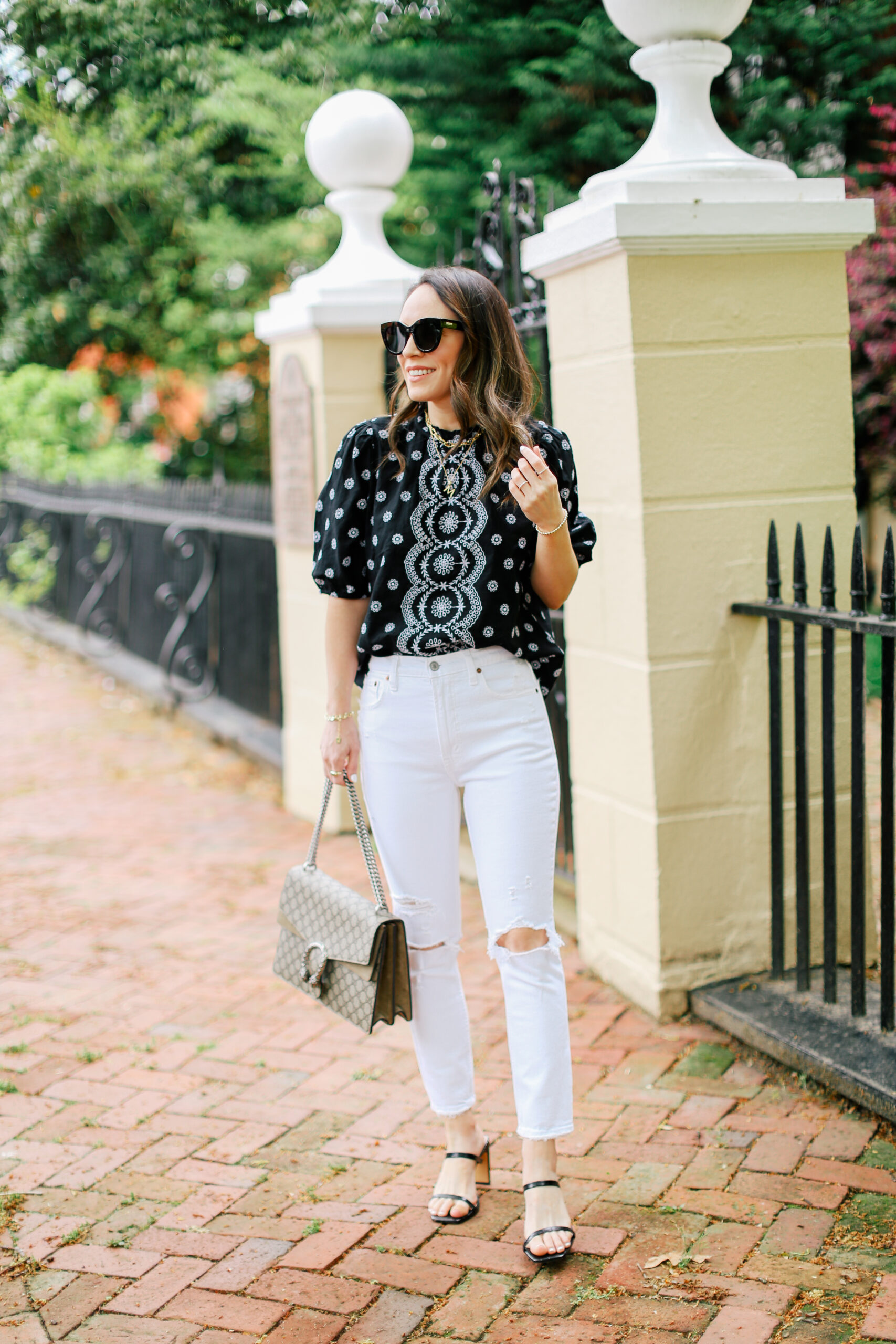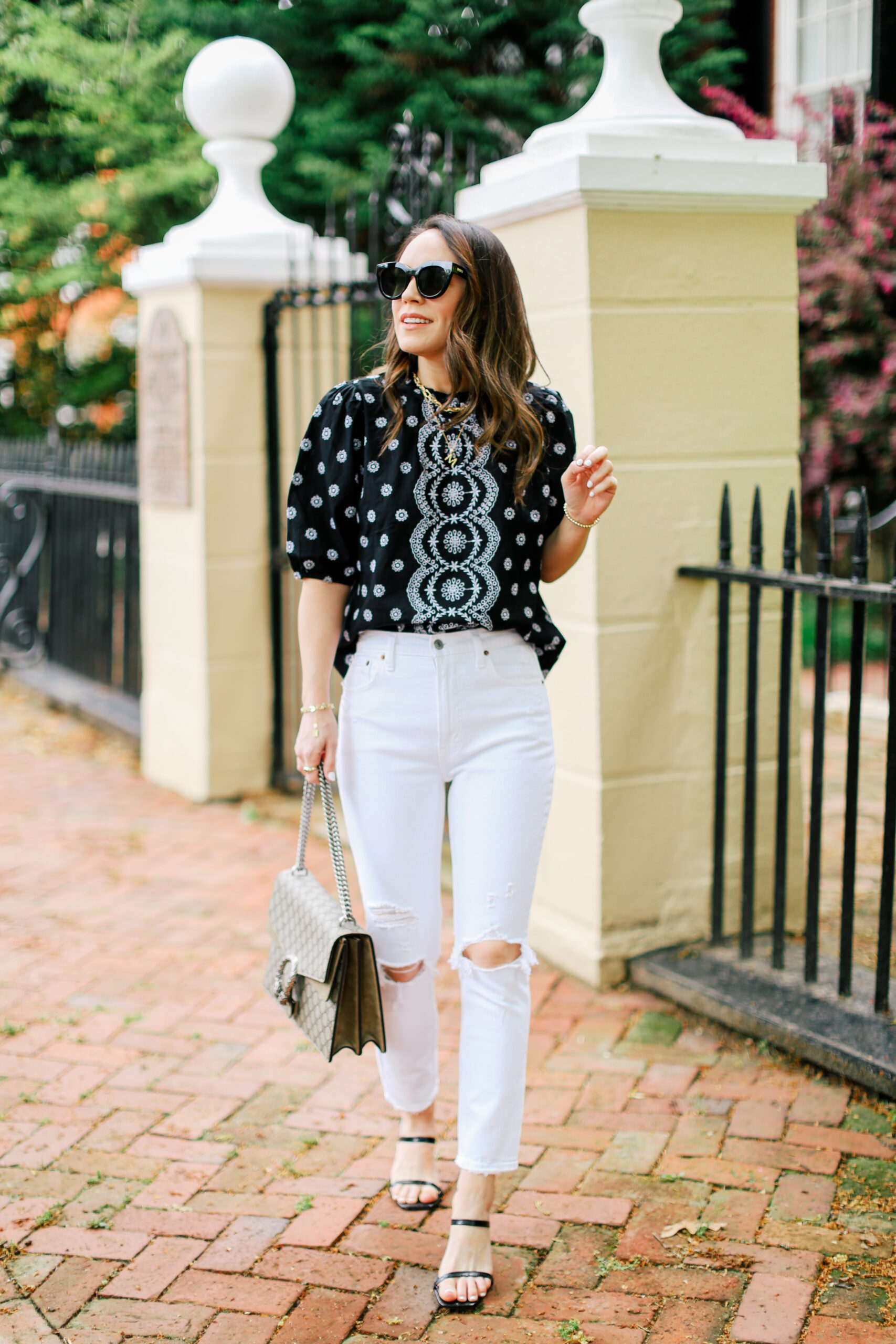 Top – Loft | Jeans – Abercrombie | Sandals – Amazon (they run TTS) | Bag – Gucci | Sunglasses – Le Specs | Necklaces – Miranda Frye (my discount code is: ALITTLEBITETC) and Adornmonde
These Amazon sandals were sold out last year in black so I was unable to snag them. But as soon as I saw them back again this year I was able to grab a pair and I've already worn them so much! I have them in nude and wore them all last spring and summer (see them in posts here and here). They are such a simple style that go with almost anything in my closet, have a decent sized heel that is high enough to make my legs look good but low enough to be comfortable and they are just around $50. They do sell out quickly each time they restock so it may take a few times of trying to get them, but trust me they are so worth it!
Also, I've been loving Loft's spring and summer selection this year and rounded up some of my favorite new arrivals in the widget below.