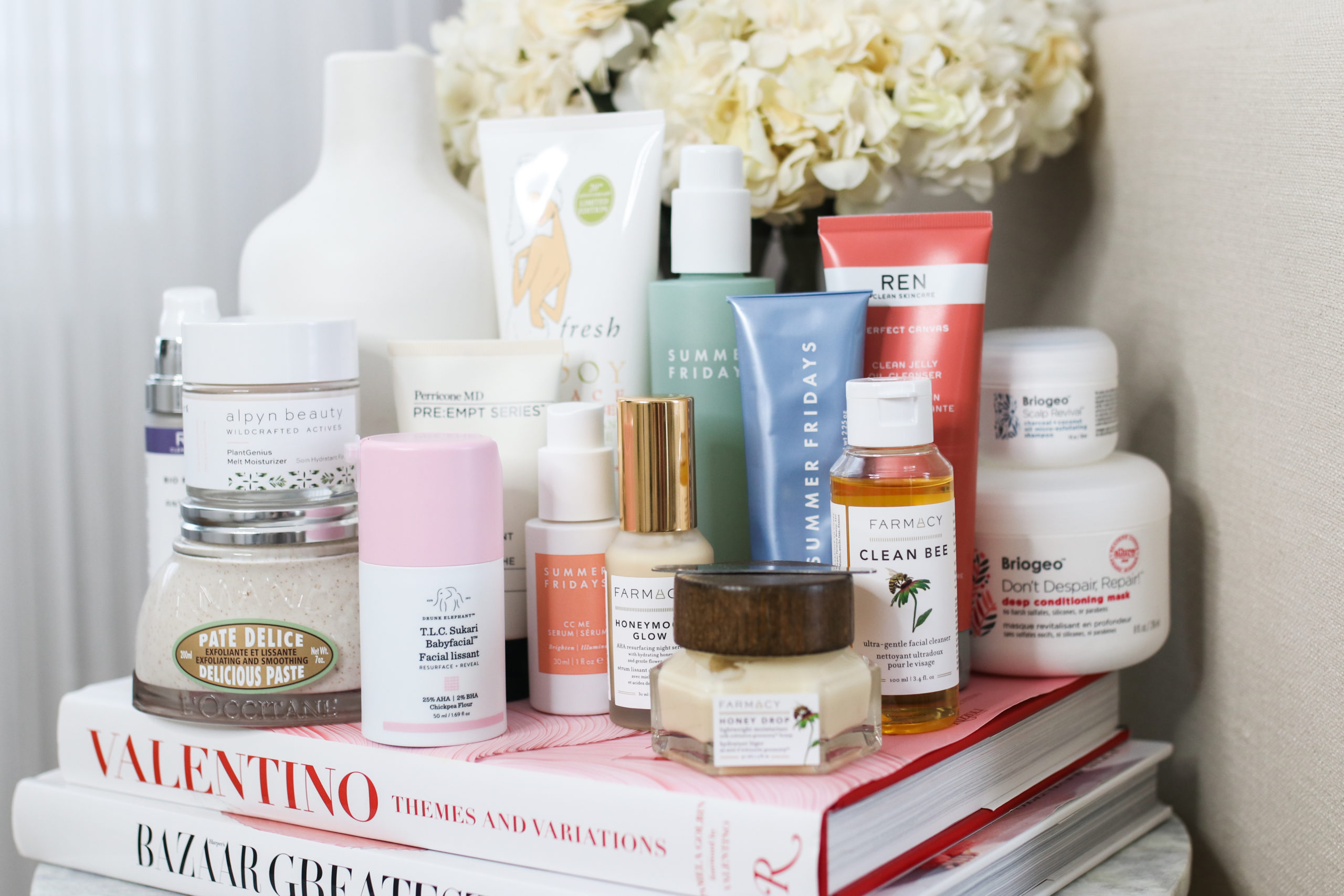 The second half of my recommendations is here and it's all my skincare and hair picks. Enjoy and don't forget to subscribe!
Here are the details for the Sephora sale:
VIB Rouge – 20% off from 4/17 – 4/27 with code: SPRINGSAVE
VIB – 15% off from 4/21 – 4/27 with code: SPRINGSAVE
Insider – 10% off from 4/23 – 4/27 with code: SPRINGSAVE
Shop the Sephora sale here
My makeup recommendations are in this video (along with a giveaway!!!):
The products mentioned in the video:
Briogeo Don't Despair Hair Mask
Briogeo Scalp Revival Exfoliating Shampoo
Colleen Rothschild Intense Hydrating Mask
Summer Fridays Amino Gel Cleanser
I also love this vitamin c serum
L'Occitane Almond Body Exfoliator
Farmacy Green Clean Cleansing Balm
Farmacy Honey Drop Lightweight Moisturizer
Farmacy is donating 10,000 meals a day for 30 days to Feeding America Covid-19 Response Fund. Love this initiative!
I really want to try this new Farmacy moisturizer
REN Perfect Canvas Cleansing Oil Jelly Cleanser
This new hydrating serum is on my wishlist!
This is the next retinol I plan to buy – so many good reviews!
Shop all the Sephora bestselling items here