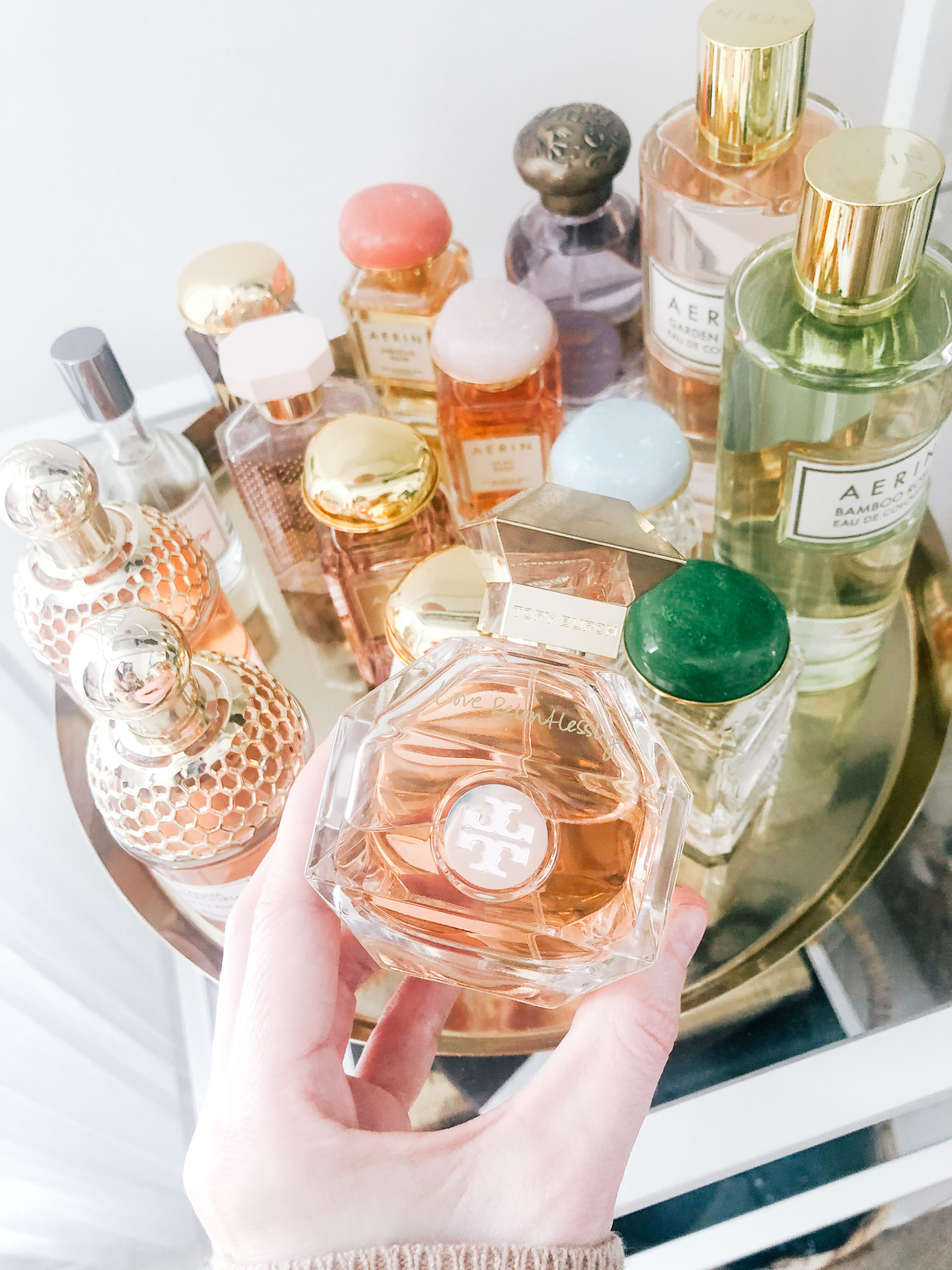 I thought I would share some of the fragrances I will be wearing this spring. Most of them are old favorites, but I asked my readers to share all of their favorites in my insta-stories so I compiled the most popular answers and linked them in the widgets below.
1. Aerin Rose de Grasse – This is still my all time favorite spring scent. It is THE most perfect rose fragrance ever.
2. Tory Burch Love Relentlessly – This fragrance definitely grew on me and smells like a lot of other scents I've tried but it's still so pleasant and easy to wear.
3. Viktor & Rolf  Flowerbomb – I will typically wear this all year round but I especially love it's unique powdery scent in the spring and summer.
4. Juliette Has a Gun – This is not a traditional perfume but more a single note that smells different on everyone. It's clean, fresh and so easy to wear.
5. Aerin Waterlily Sun – A watery floral with hints of jasmine and bergamot.
6. Guerlain Aqua Allegoria Rosa Rossa – This is so hard to find now but I am obsessed with it! It has lychee, blackcurrant and rose which are three notes that I love together.
What is your favorite spring scent?