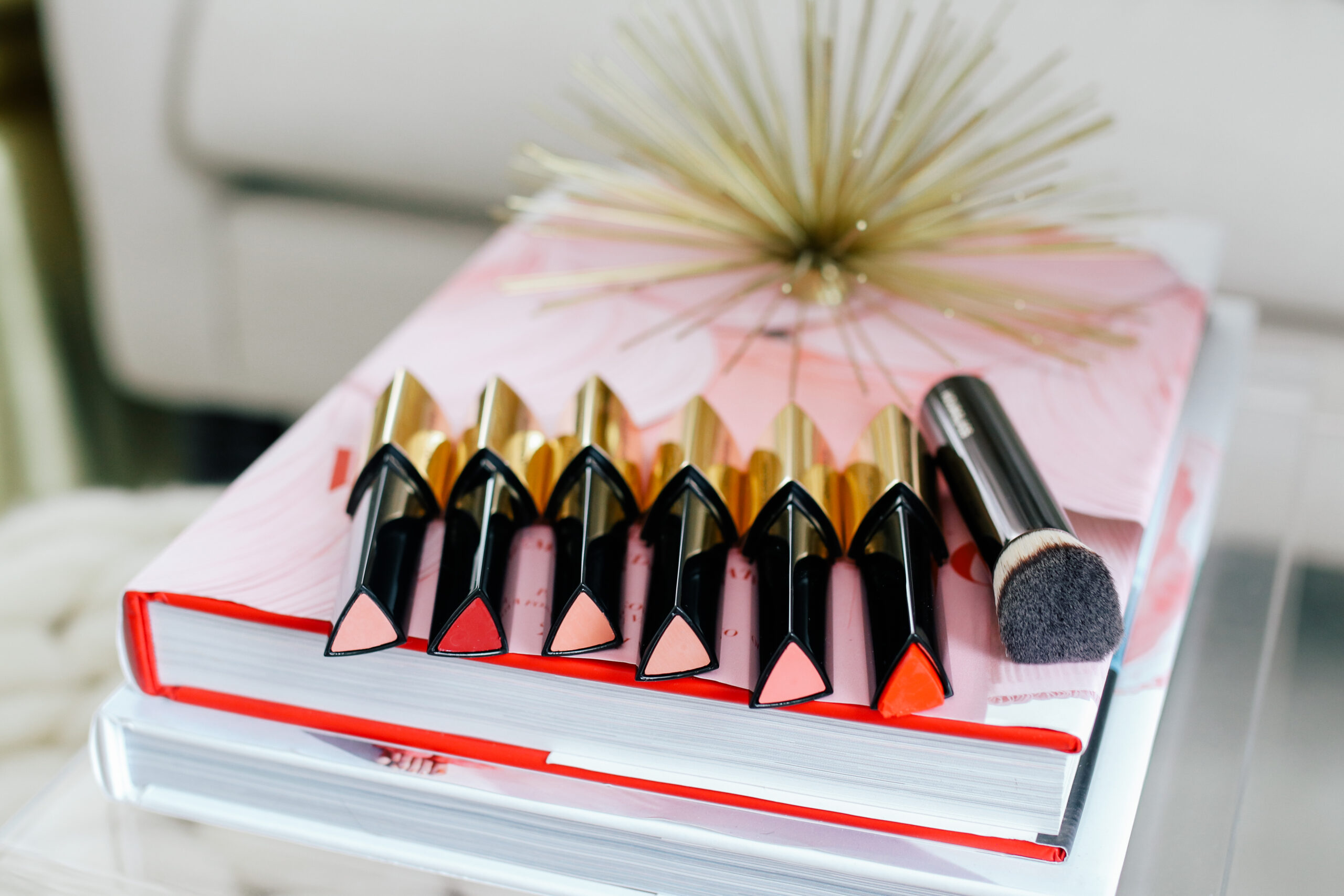 I have been loving all of Hourglass' new launches recently and these two are no exception. First the Vanish Blush Sticks – a cream blush formula in a stick applicator. And the colors are absolutely DIVINE!! I don't use a ton of cream cheek products mainly because many of them can be too creamy, emollient and make me extra shiny. These Hourglass Vanish Blush sticks are exactly the opposite and I love them as a result! The formula is much drier but still very easy to blend. I find that using a small amount and blending out along the way is better. Though it's a dry formula, it still looks creamy and gorgeous on the cheeks and lasts all day long. I definitely think these are a great option for those with oily/combo skin that want to use a cream blush but don't want something too greasy or creamy. And for those with drier skin, these are still creamy enough to look beautiful on the skin and give the cheeks a nice radiant flush. I have been applying it with the Hourglass Vanish Foundation Brush which is nice, though you could use your fingers too.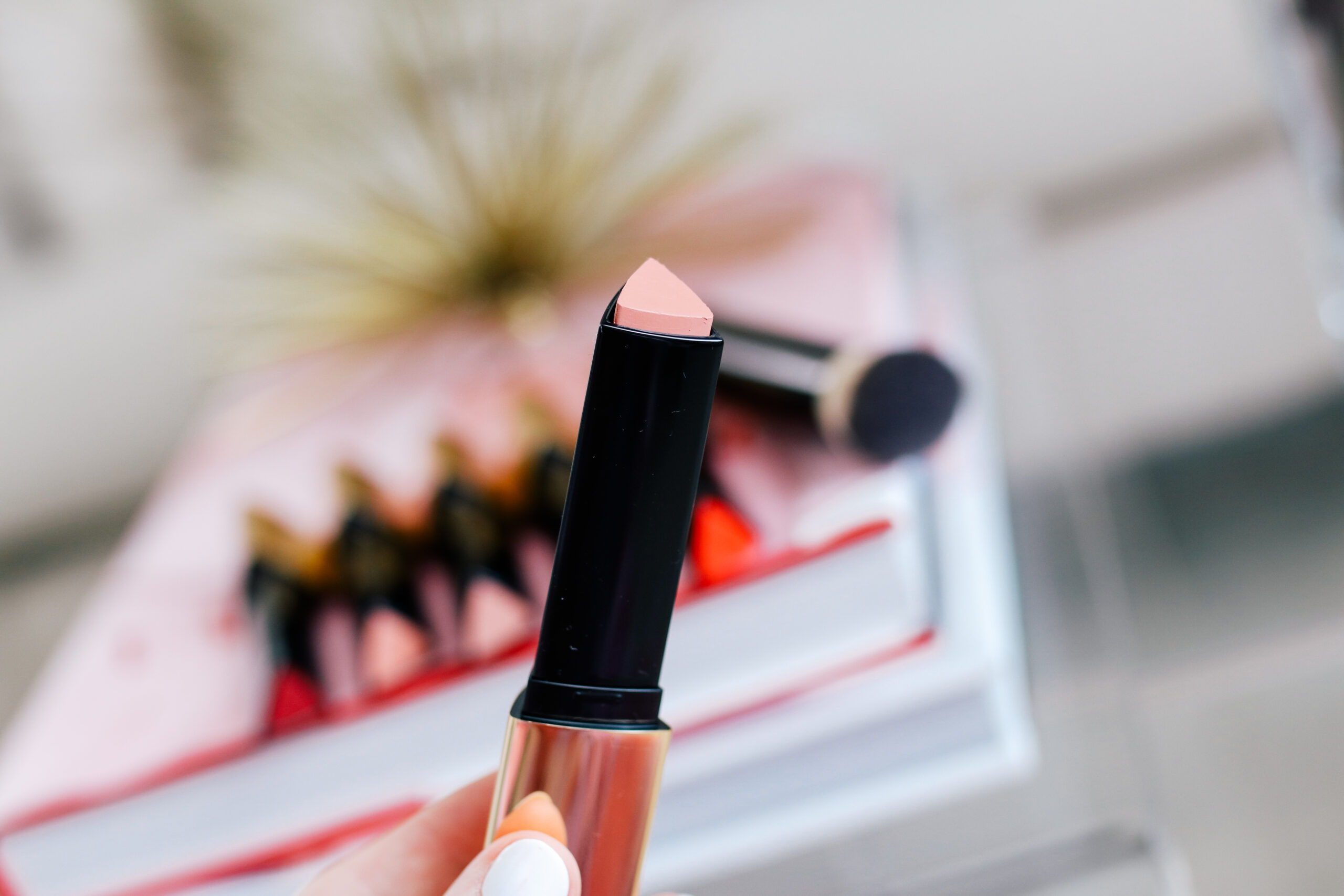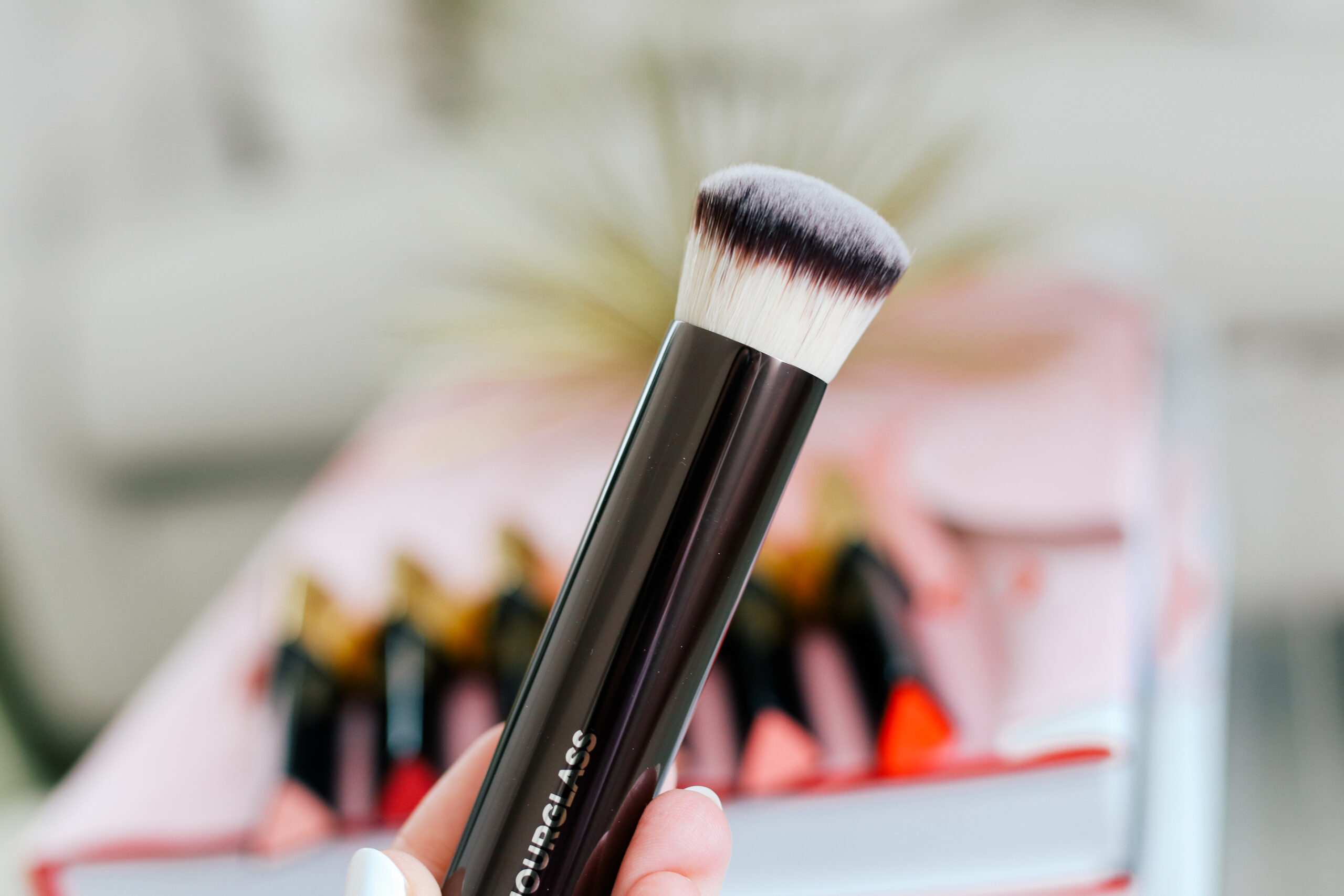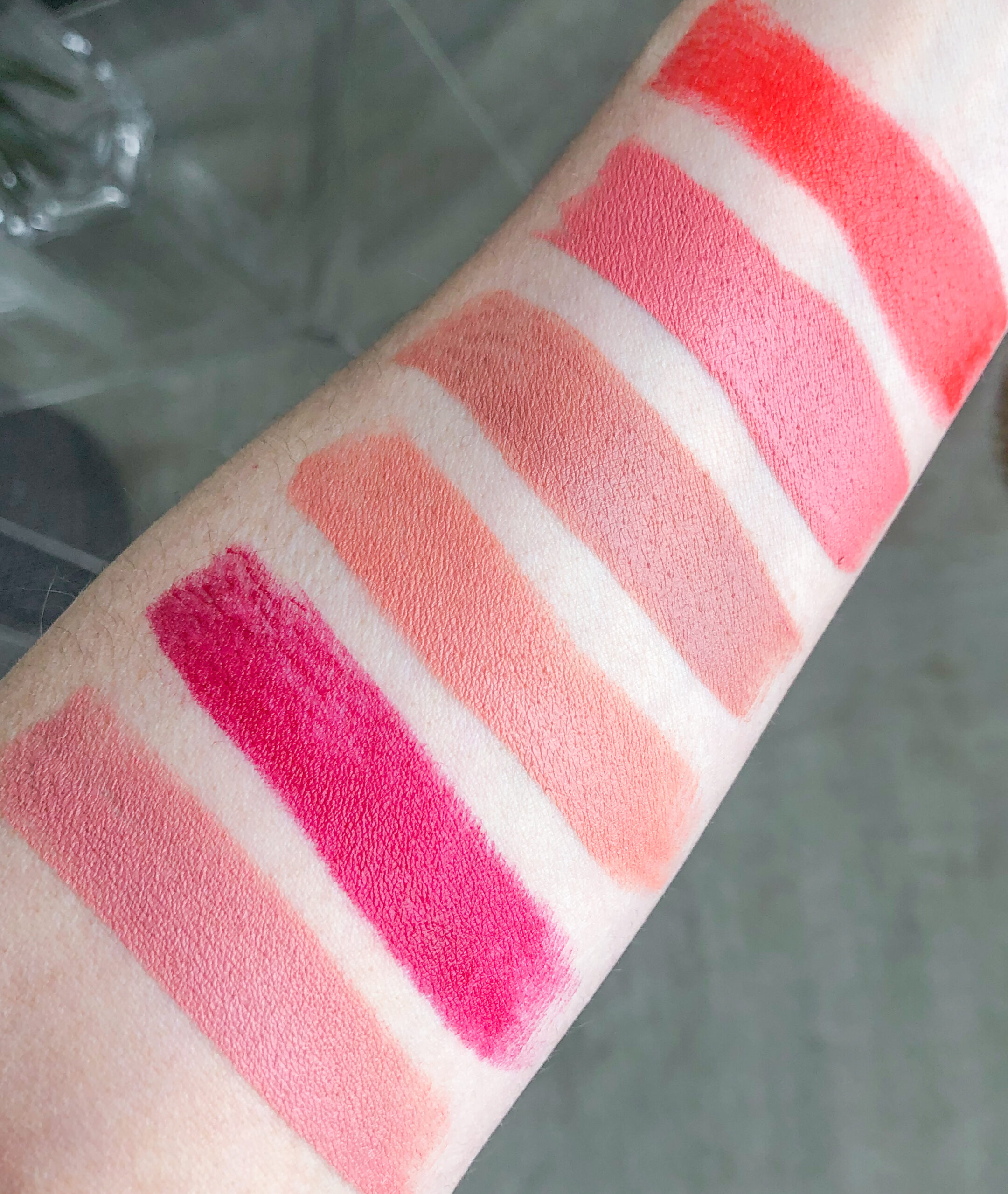 Swatches left to right: Devoted, Adore, Wonder, Loyal, Sacred and Revel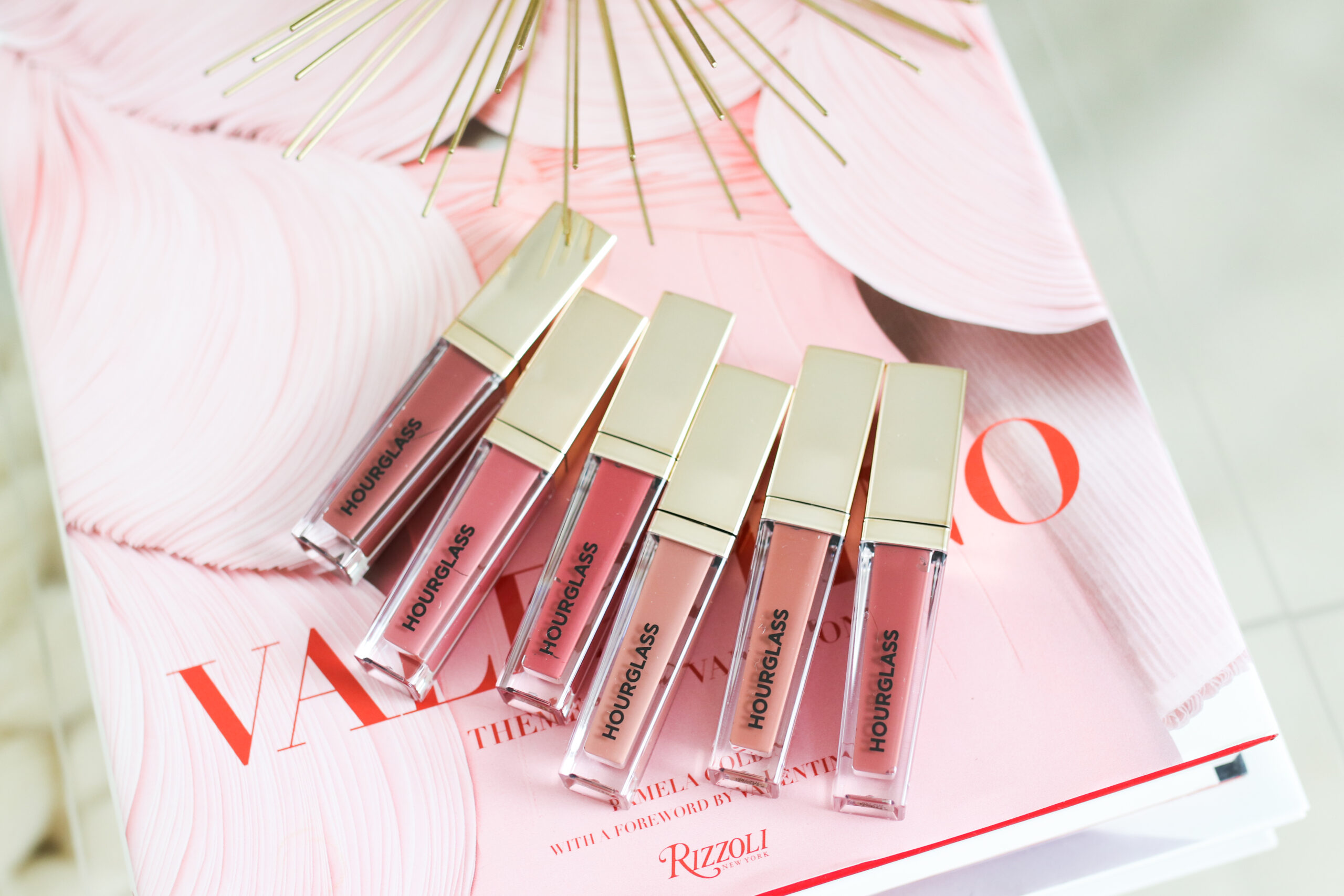 In addition to the Vanish Blush Sticks, Hourglass launched their Velvet Story Lip Creams. They are a full coverage liquid lipstick with a soft matte finish. They are very long wearing and last all day long with only minimal touchups needed. Though they are a matte finish, they are not drying and feel super creamy and comfortable on the lips. The shade range is mostly neutral and the colors are all very wearable.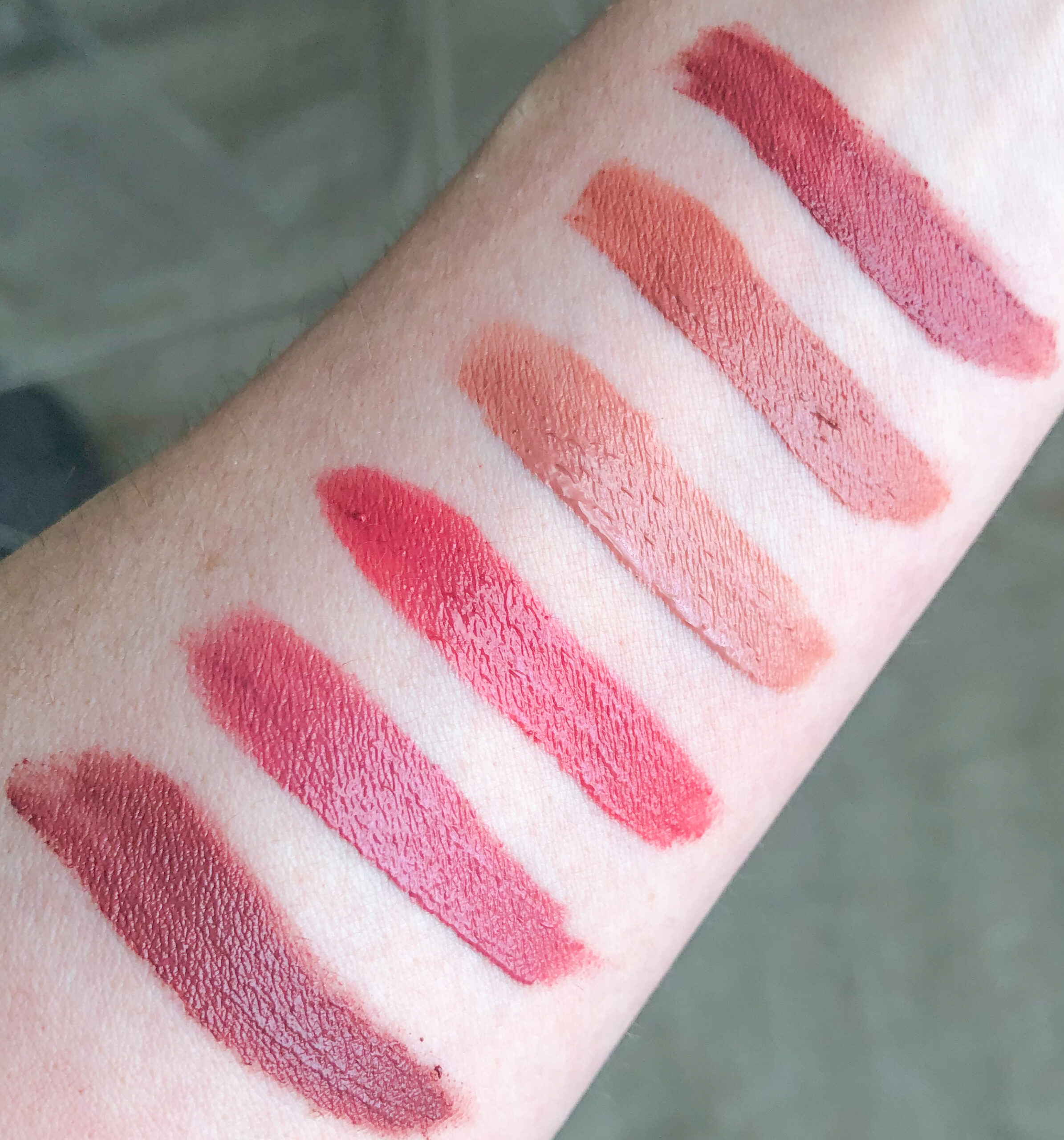 Swatches from left to right: Luxe, Pure, Crush, Hint, Touch and Indulge