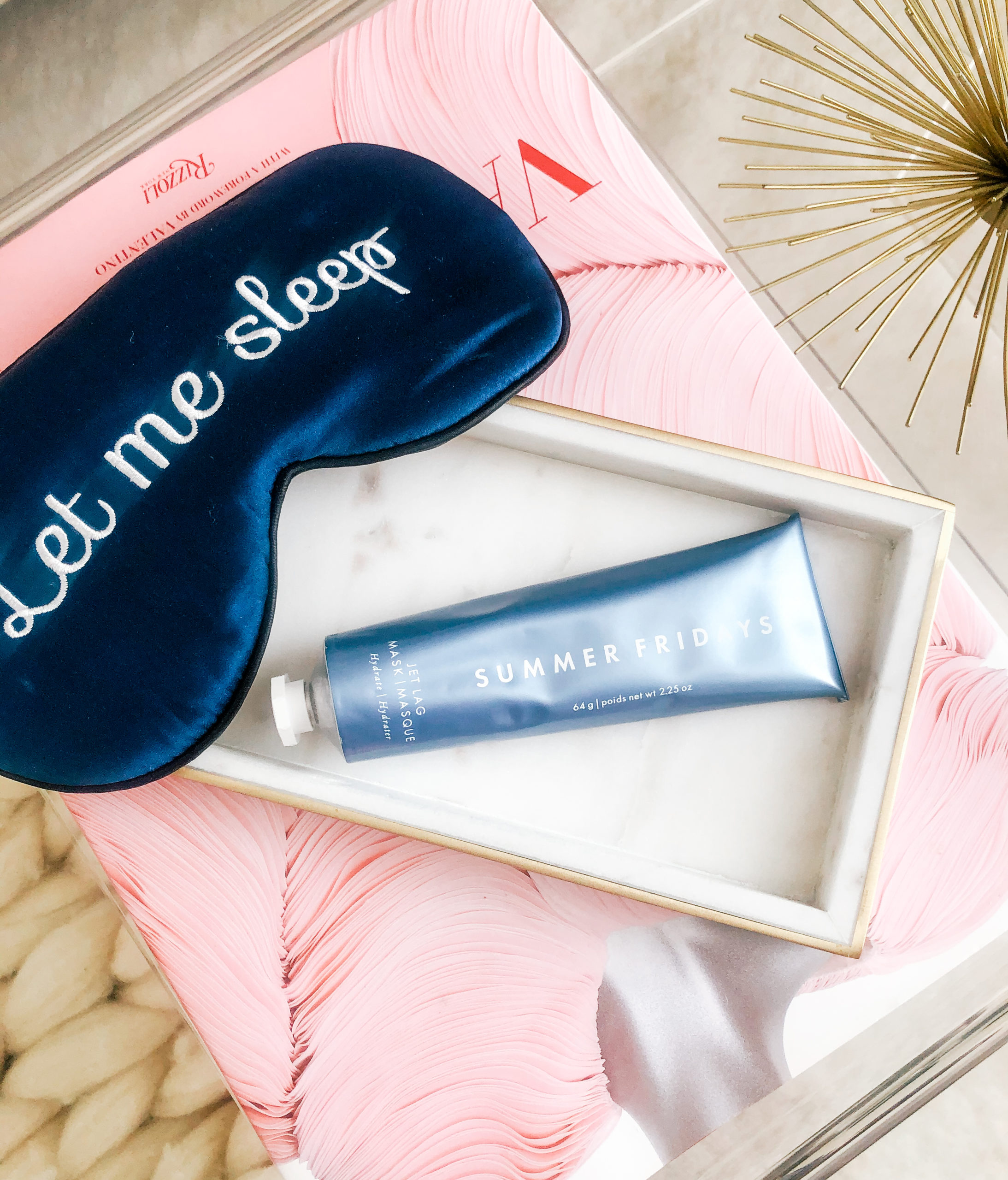 Summer Fridays' Jet Leg mask is one of the products that I get asked the most questions about so I thought I would do a review on it for those that are interested in trying it. Ever since it launched it has been a super popular product and one that many people have raved about. I wasn't quite sure if the buzz was real, but after using it I can now see why so many people are crazy for it! It's designed to be a hydrating mask that you leave on for 10-15 minutes and remove, but it can also be used as an overnight mask or as a moisturizer when applied in a thin layer. I personally enjoy using it as a treatment after cleansing and toning and leave on for 20 minutes.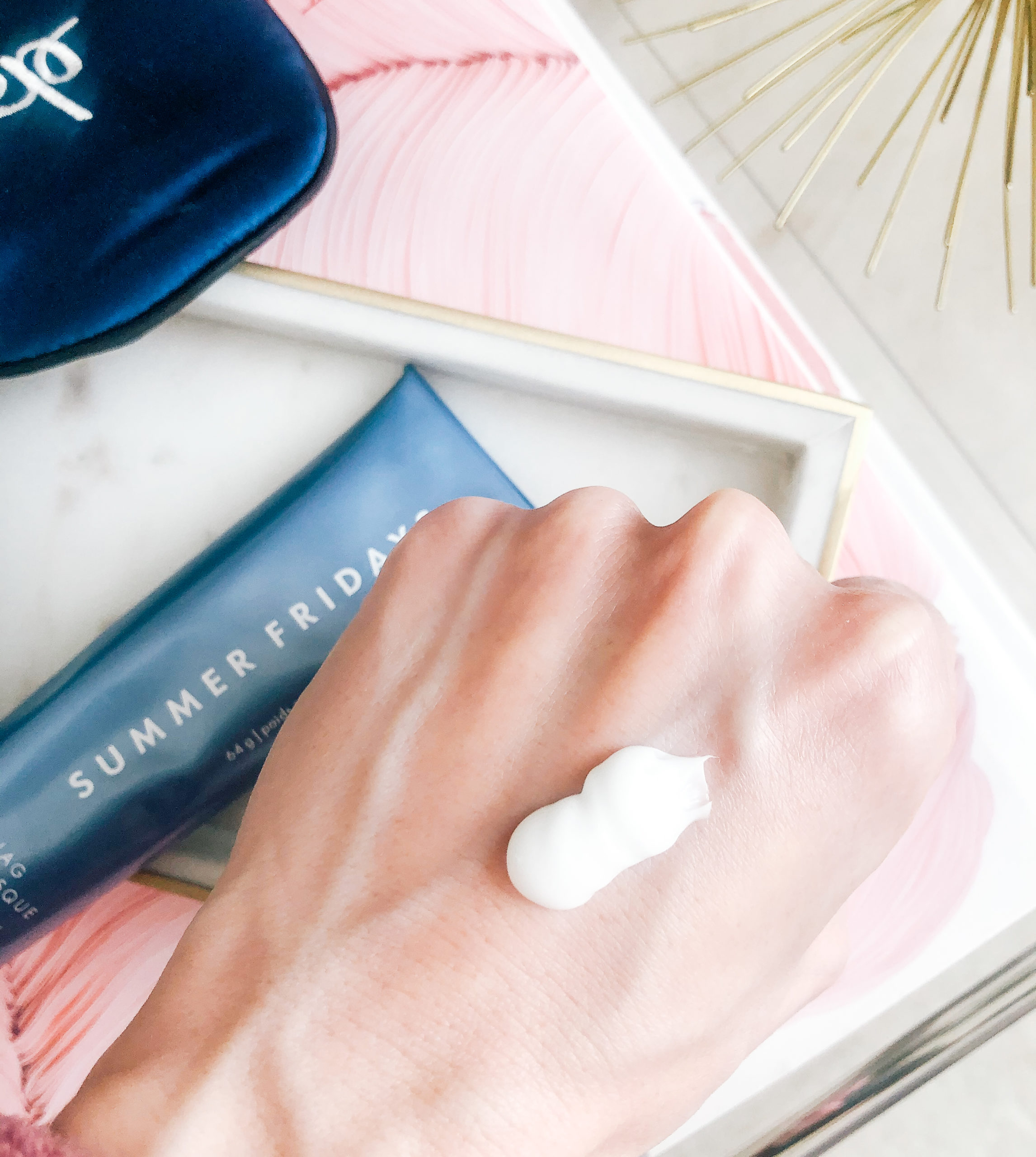 After I remove it, my skin is insanely soft! My face feels and looks hydrated, plump and instantly calm. The texture is quite thick but doesn't feel heavy on the skin. It feels almost cool when you first apply it and if my skin is dry or tight, that feeling immediately goes away. I don't have exceptionally dry skin, but if you do I would try it under your makeup as a primer. The Jet Lag mask delivers such amazing hydration that it may help foundation go on smoother and more easily. I definitely see why there is so much hype surrounding it – it is such a great staple to add to your skincare routine and is suitable for any skin type!
Have you tried the Summer Friday Jet Lag Mask or any of their other products? What are your thoughts?