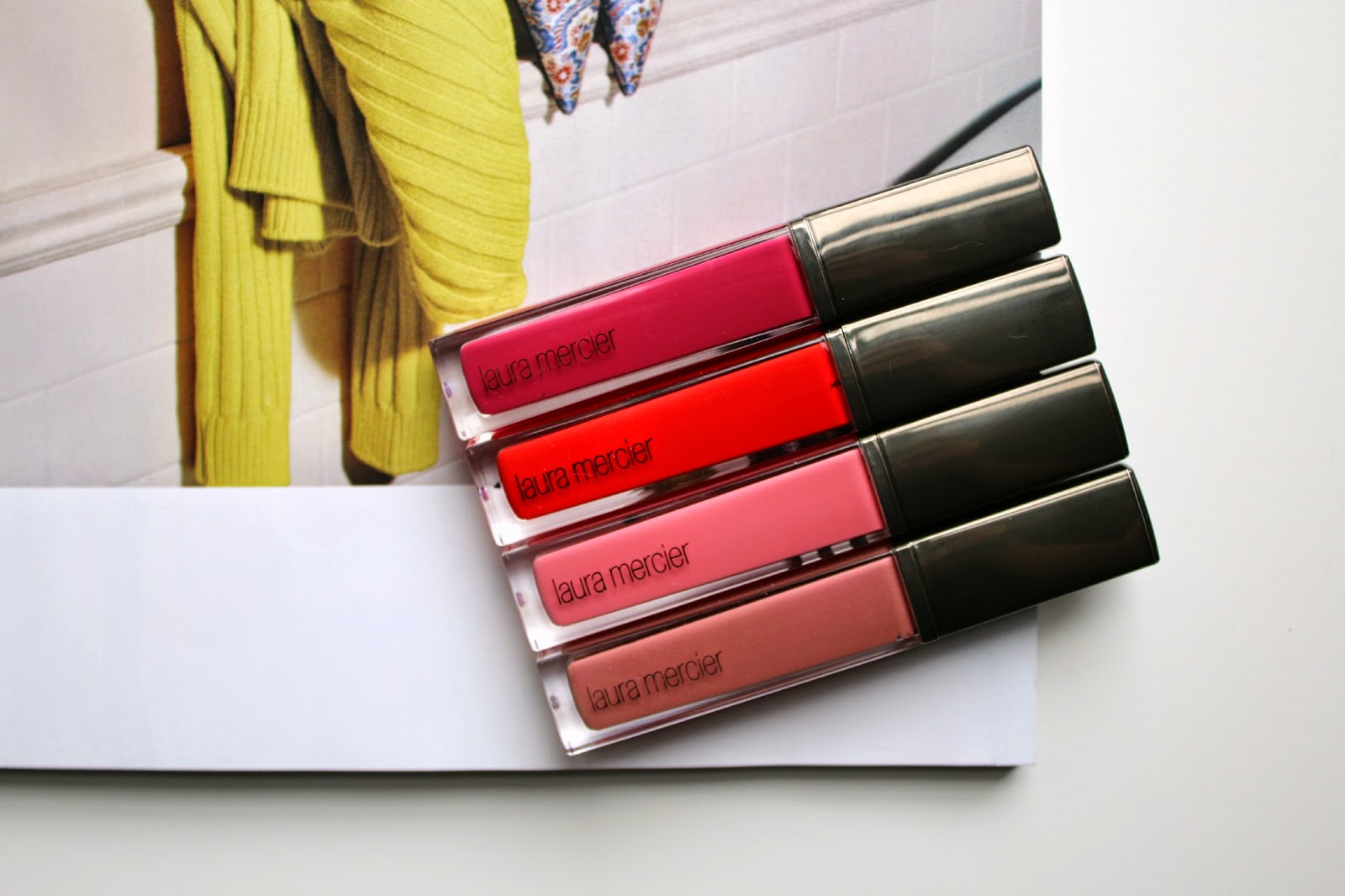 I'm a sucker for a new lip launch. Especially if that lip launch is a lipstick. Even better if it's a liquid lipstick. Full bonus if it's a matte finish. Thankfully the new
Laura Mercier Paint Wash Liquid Lip Colors
encompasses all of these things into one product. *happy dance* I do love a matte lip even more than a glossy lip, but they can always be tricky when it comes to lip moisture levels. I've been testing these liquid lip colors for the past week or two and am pleasantly surprised with how they perform.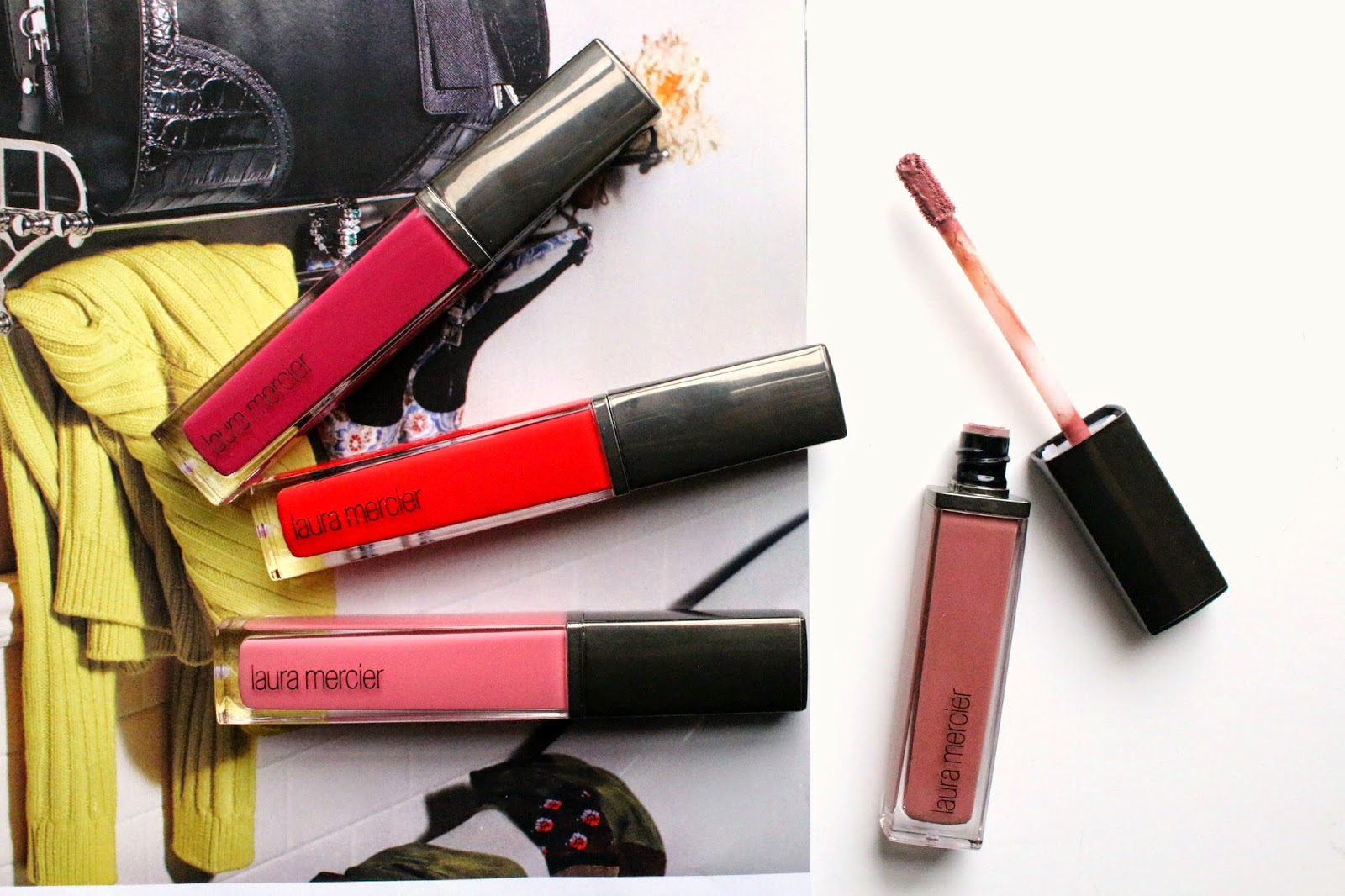 There are a total of 9 colors in this new launch – everything from pale nudes, to punchy corals and vibrant fuchsias and reds. I have tried a little bit from each category and the first thing to pop out at me is the intense color pay-off. They can be sheered out if only used sparingly, but when applied directly from the tube they will give an opaque coverage. Which frankly is fine by me – the more color, the better.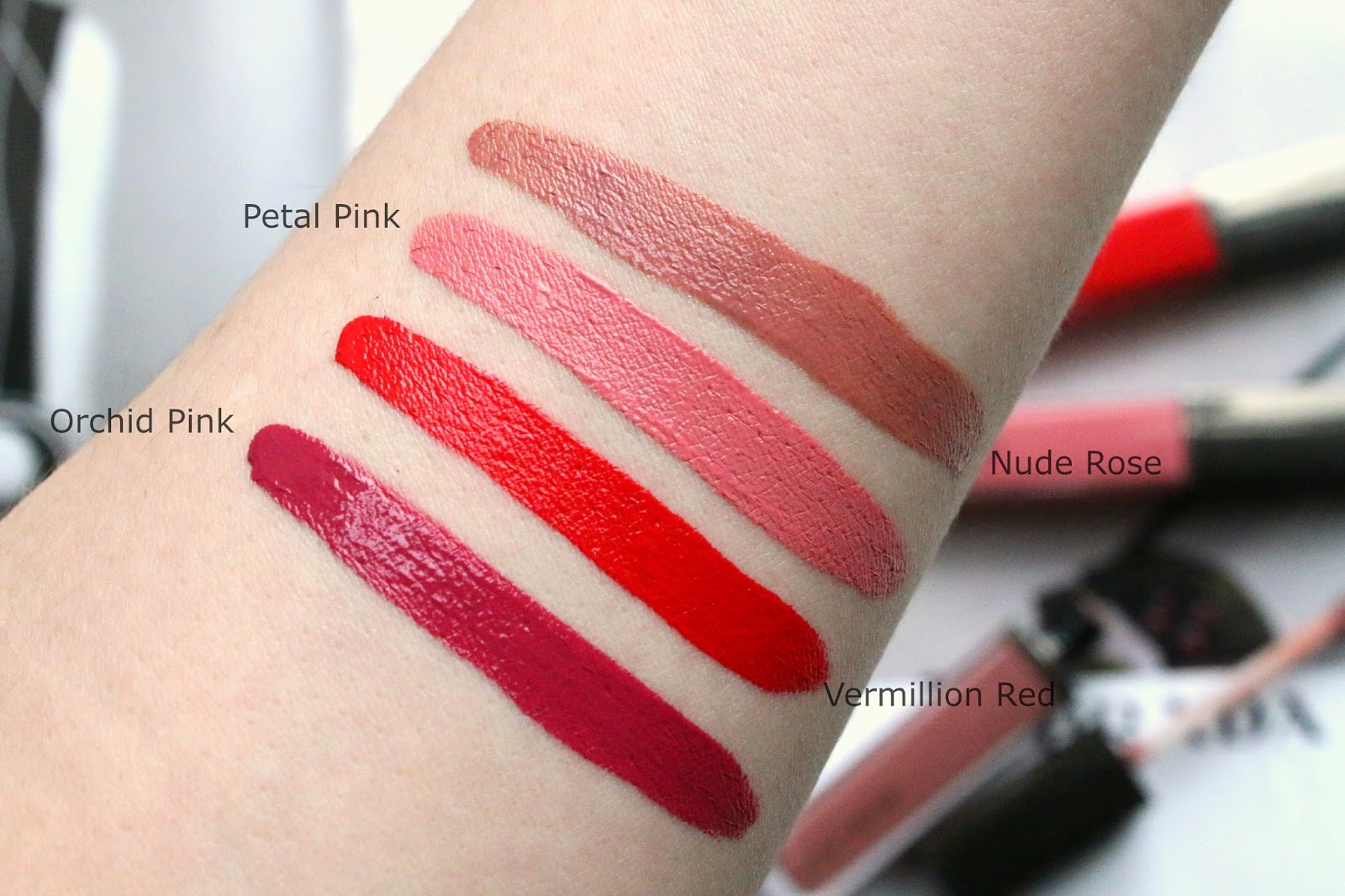 I have been testing four shades –
Nude Rose
,
Petal Pink
,
Vermillion Red
and
Orchid Pink
. Most are a cream finish but I believe there are one or two shades with a hint of shimmer. The initial feel on the lips is incredibly creamy – very different from the tugging and pulling of other liquid matte lipsticks. It's almost slippery, and you have to start slowly when applying bright or bold colors because it can get a tad messy. But since the applicator has a nice narrow shape, it enables me to easily line the lips slightly and then fill in so I get a more precise application.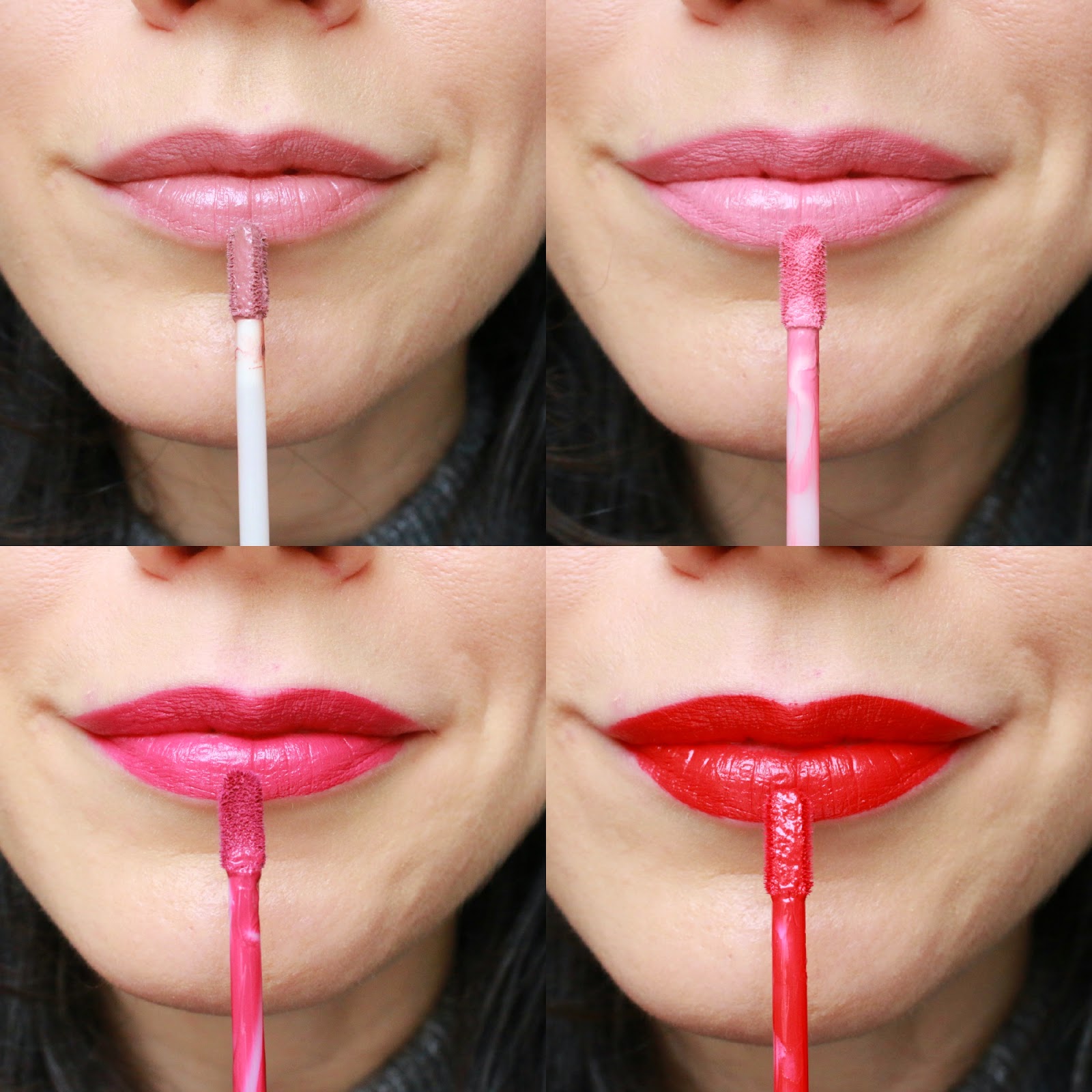 My favorite by far was the
Vermillion shade
– a bright vibrant orange red. It takes a few minutes for the shade to dry down to a demi-matte finish but there is still a slight creaminess that stays on the lip which helped keep my lips comfortable and hydrated. No, not the kind of hydration that a lip balm provides, but surprisingly more than many of my regular lipsticks. With such intense pigmentation, you can be sure these will last long on the lips. Even after wiping off the arm swatches for this post, I had to break out a cleansing oil to fully remove them. These have some serious staining powering so be prepared. But overall they manage to blend the best of two worlds – the intense look of a matte lipstick with the creamy texture of a liquid lipstick.
Have you tested these new Laura Mercier Liquid Lip colors out yet? If so, what do you think? Leave me a comment below!