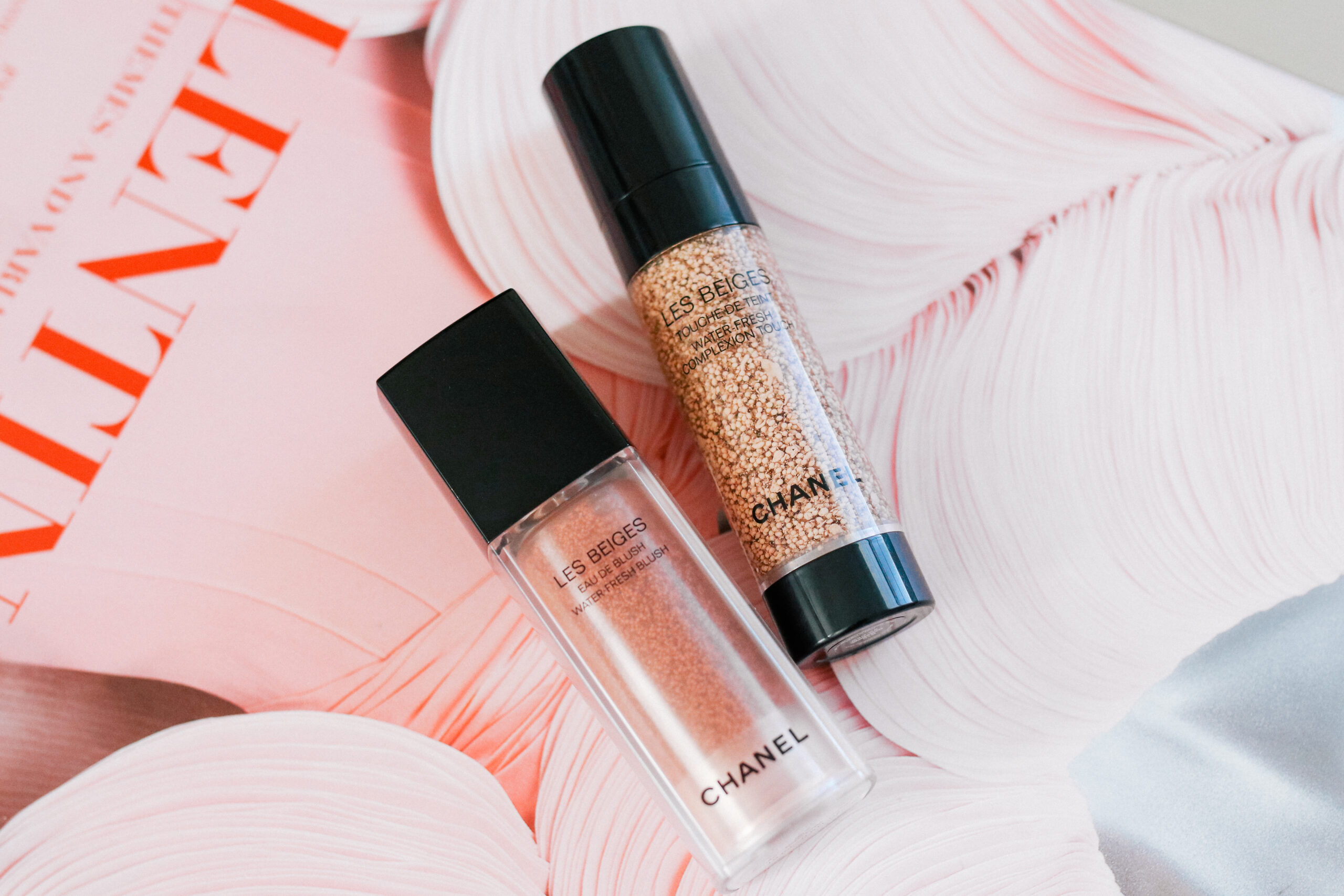 I've always had a love/hate relationship with Chanel products and am not drawn to every new launch they put out but some definitely pique my interest. I tried the Rose Inc Luminous Skin Tint which is very similar to this Chanel Water-Fresh Complexion Touch but didn't love it. To be honest, I thought this Chanel formula would be similar but to my surprise it was actually a major hit for me!
1. Chanel Les Beiges Water-Fresh Complexion Touch in B10 – I feel like there is a bit of a learning curve with this as to figuring out how much to use and how to apply. I have been using a sponge for the time being and like how it looks. It's VERY sheer at first and looks like it's not going to cover much, but after about 15-20 seconds the coverage seems to develop and it really evens out the complexion nicely. It won't give significant coverage but I definitely felt like it covered everything I wanted it to and didn't oxidize over time. I was anticipating a more shiny/dewy finish but it gave a fresh skin look instead which I loved! It lasted all day for me and surprisingly didn't begin to break up or get very shiny. The color is a great match for me and I am pleasantly surprised  how much I am enjoying it! It does come with a brush but it was too small for me to use and felt a tad unnecessary.
2. Chanel Les Beiges Water-Fresh Blush in Light Pink – After applying the Complexion Touch and loving it, I was excited to use the blush next but sadly this was not a hit for me. While the color is nice, I didn't love how it applied and didn't feel it was anything special compared to most of my cream blushes. I recommend warming it up on the back of your hand first to break up all the bubbles of color before applying. I thought it would be VERY sheer and it gave a ton more color than anticipated so I had to blend it out very quickly. It seems to move all around on my cheeks and disappeared as the day went on. Overall it was not a hit for me compared to the Complexion formula.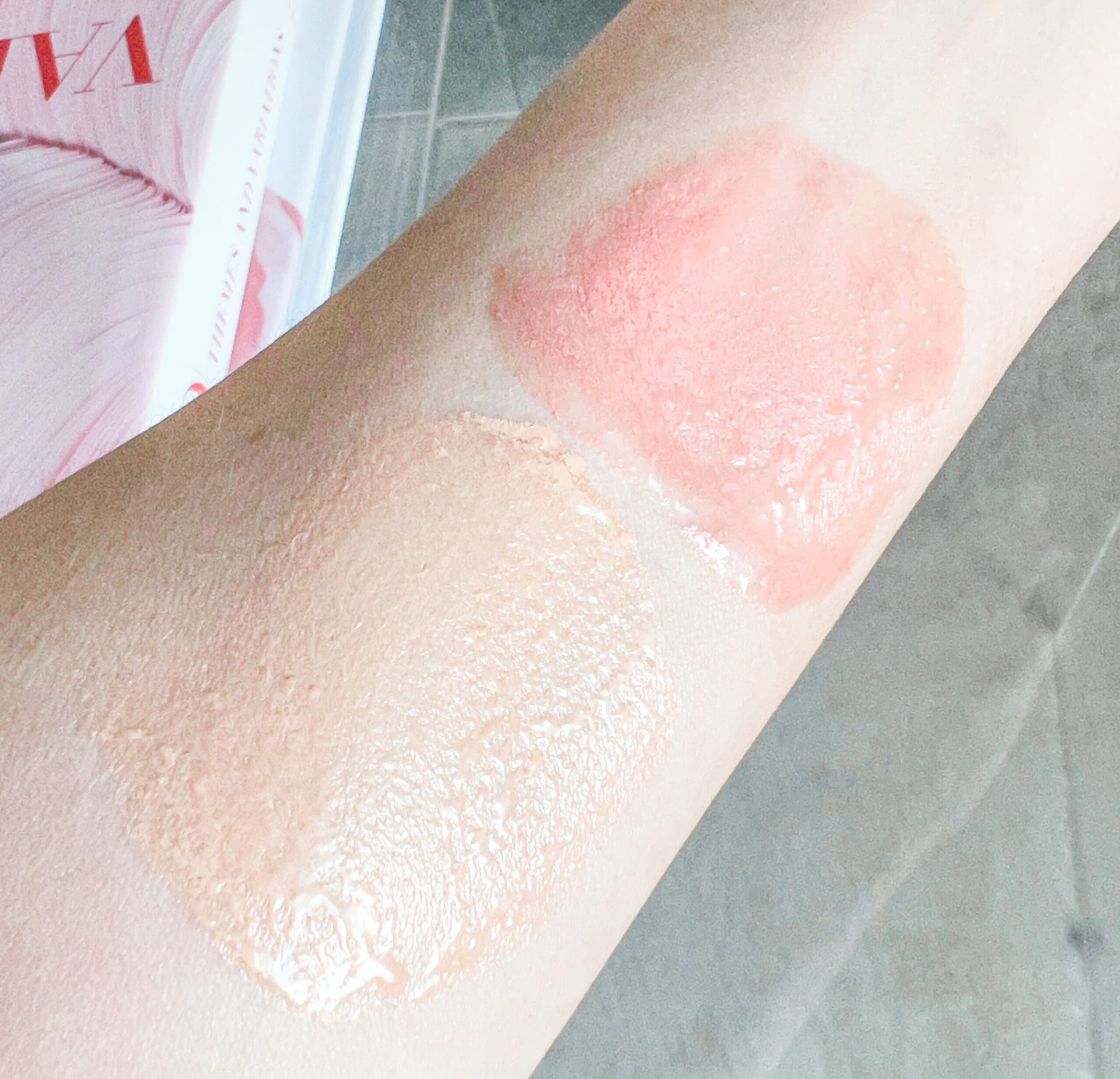 Swatches: Complexion Touch in B10, Blush in Light Pink
Have you tried this new Chanel formula? If so, what are your thoughts?!