Swimsuit coverup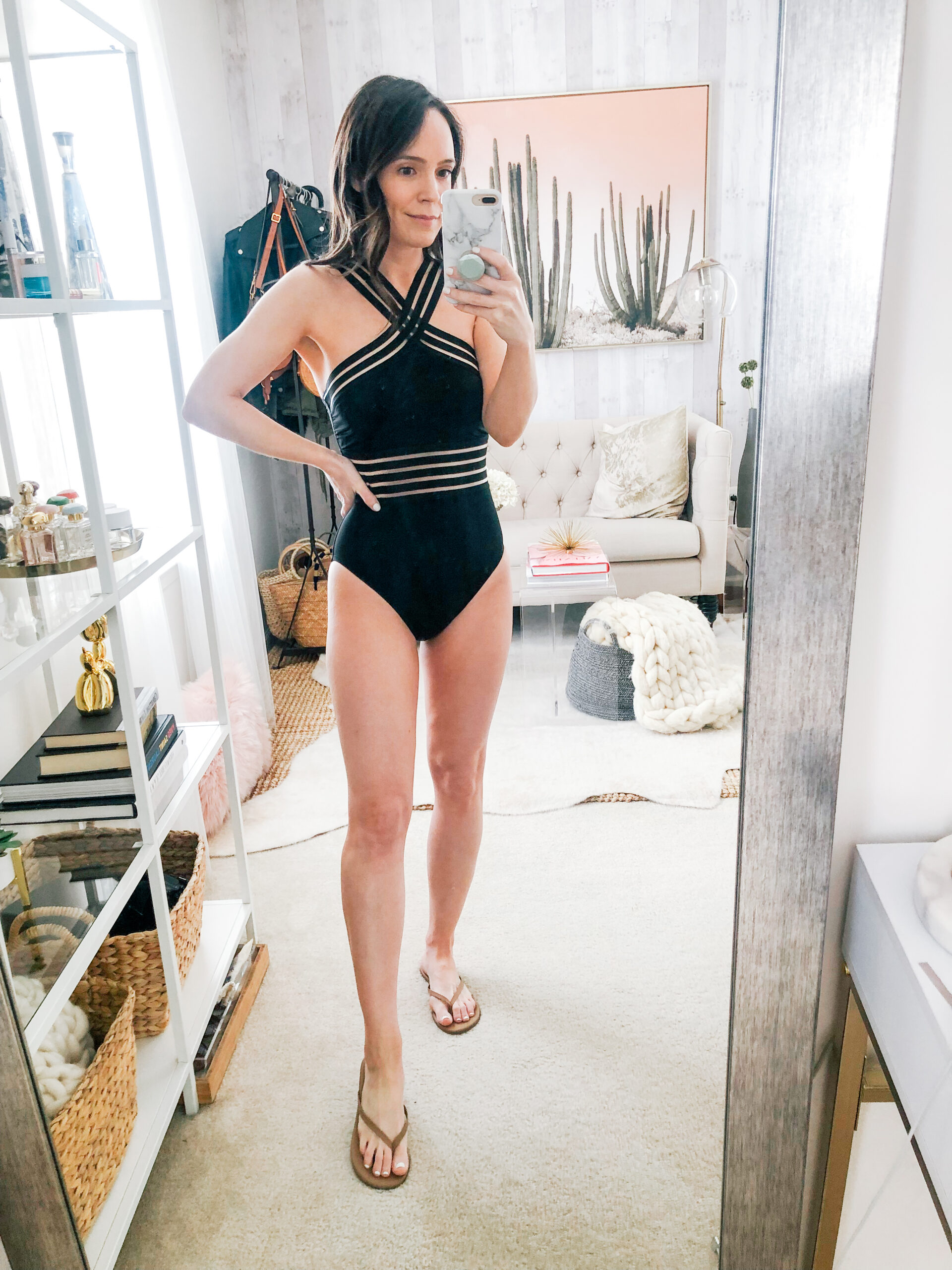 Swimsuit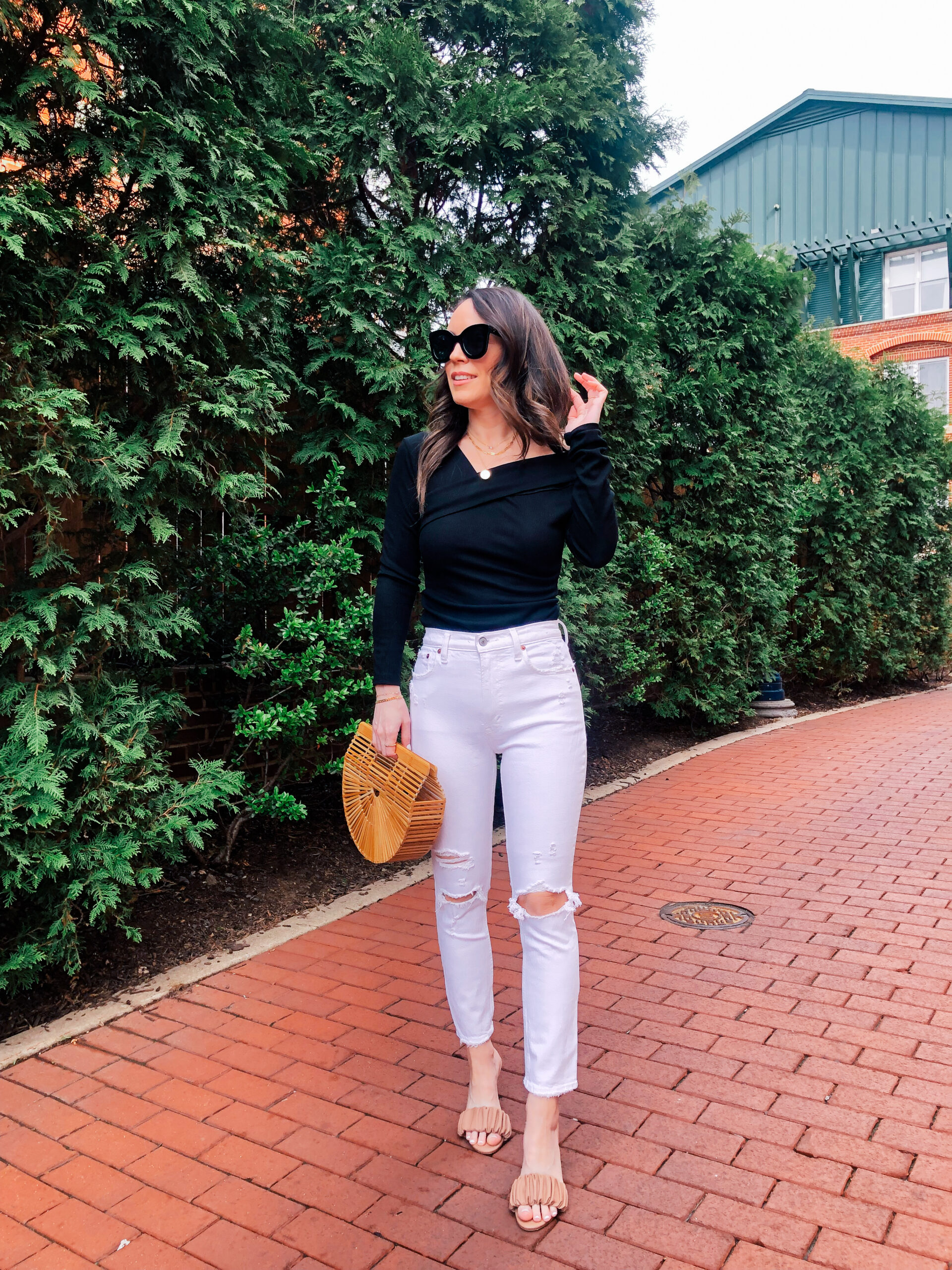 One shoulder top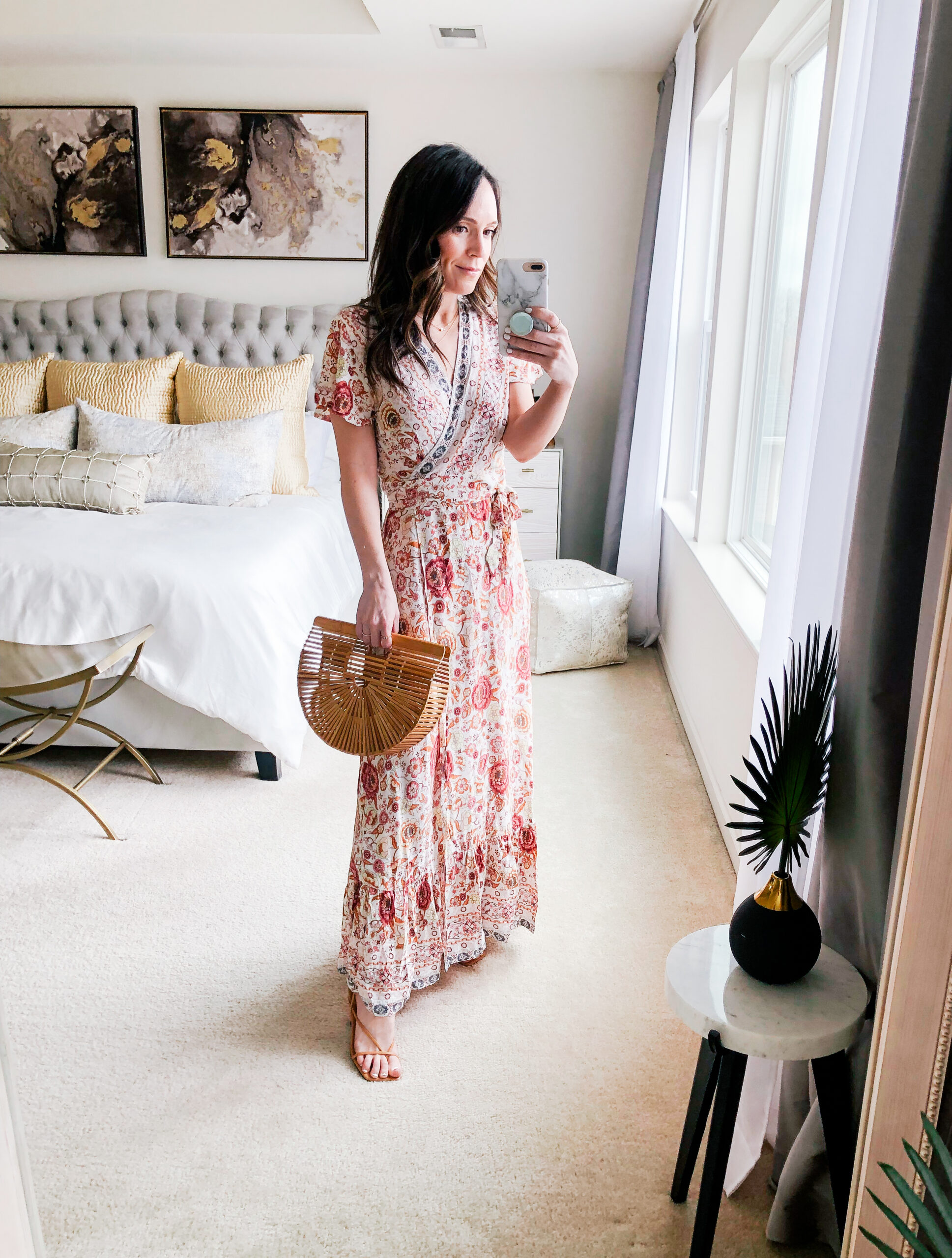 Wrap dress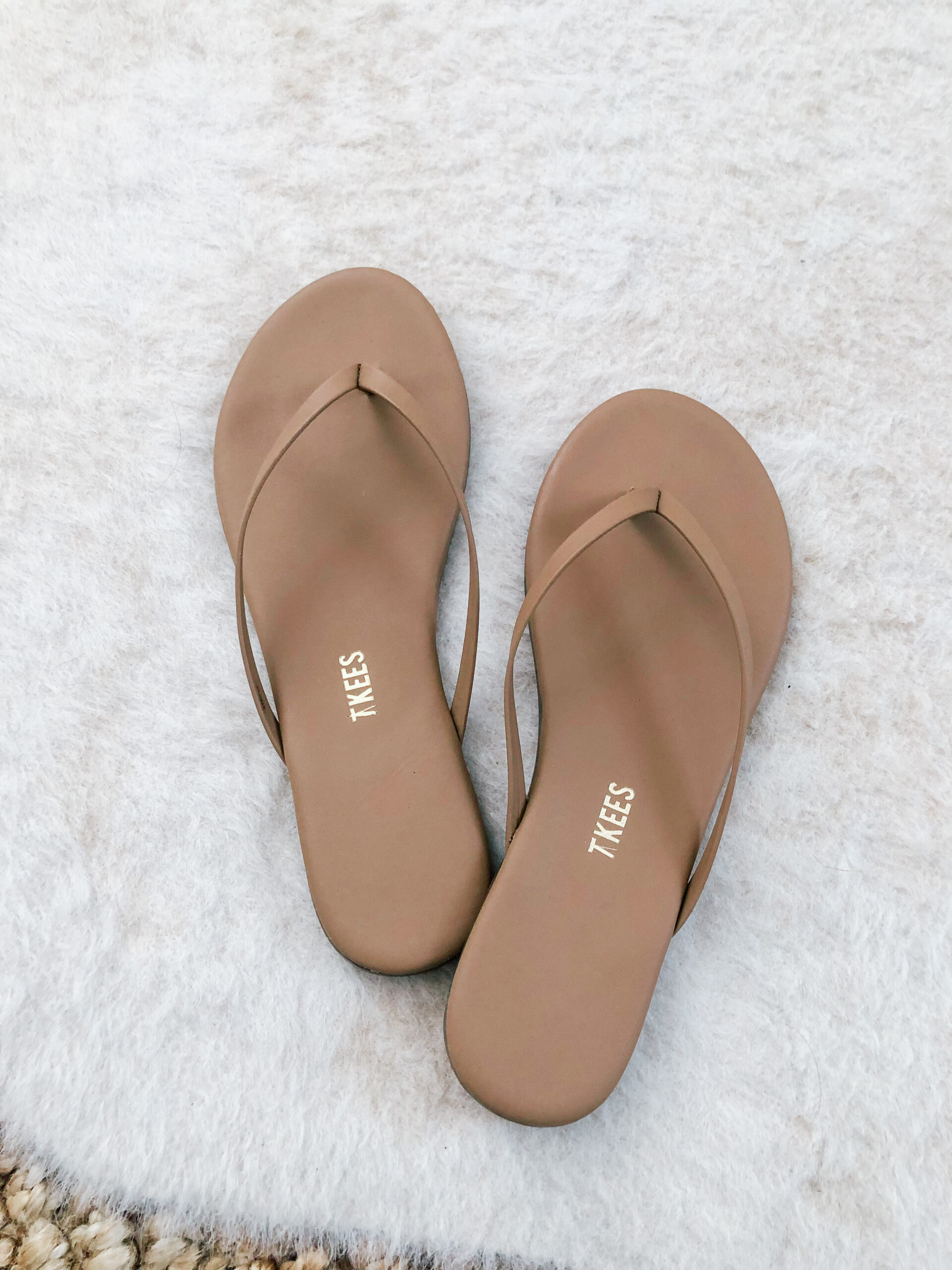 Sandals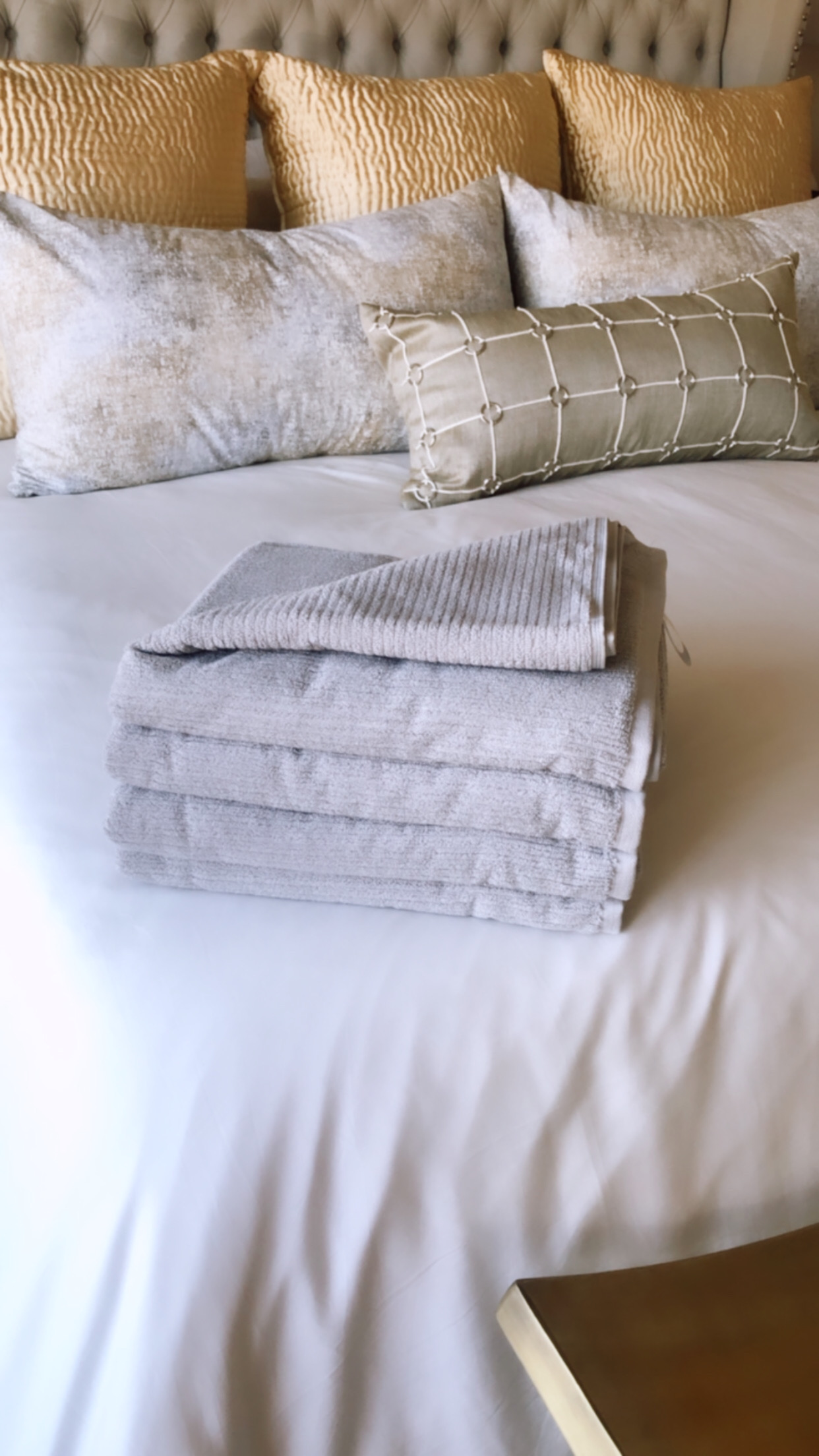 Towels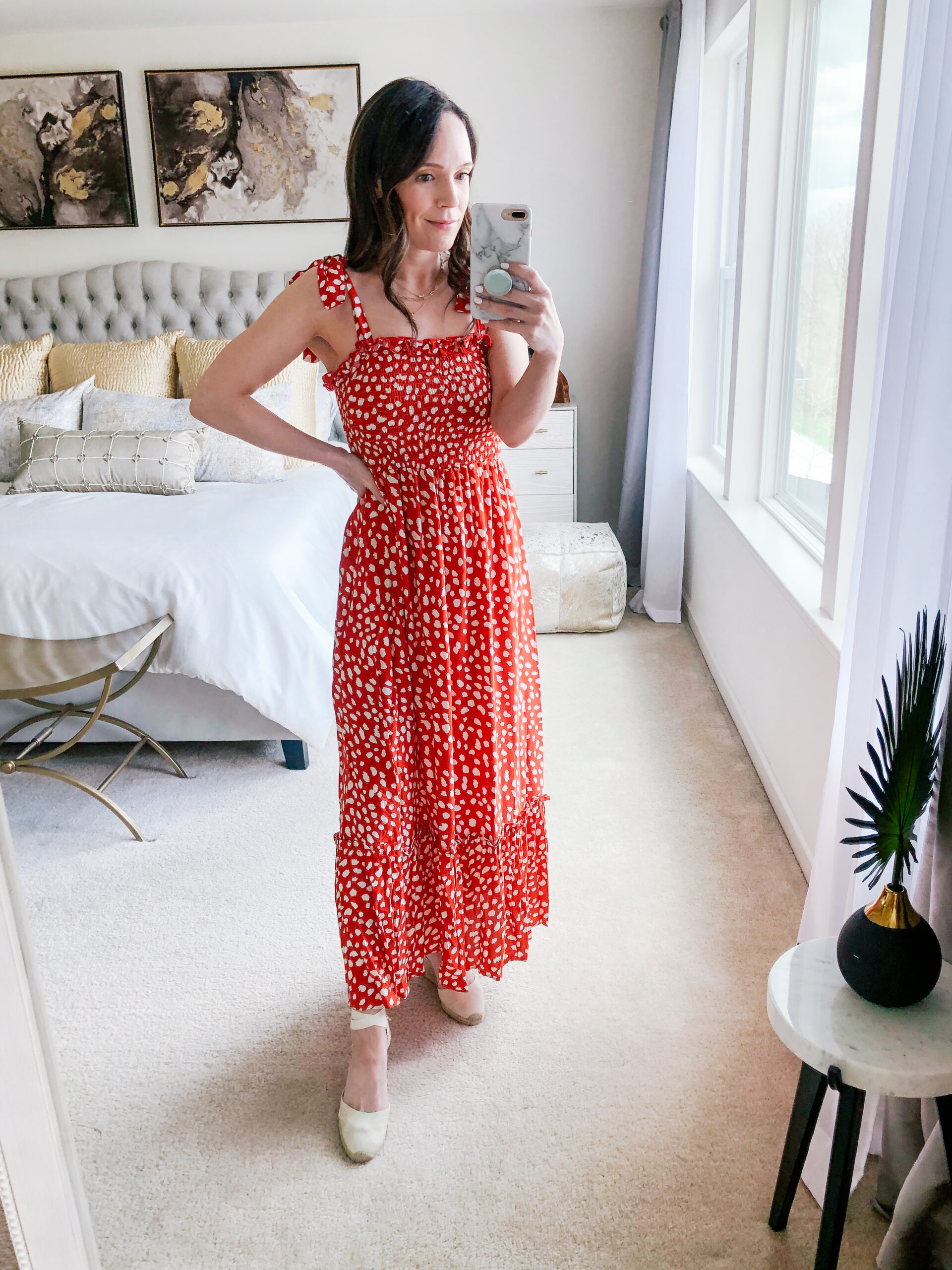 Dress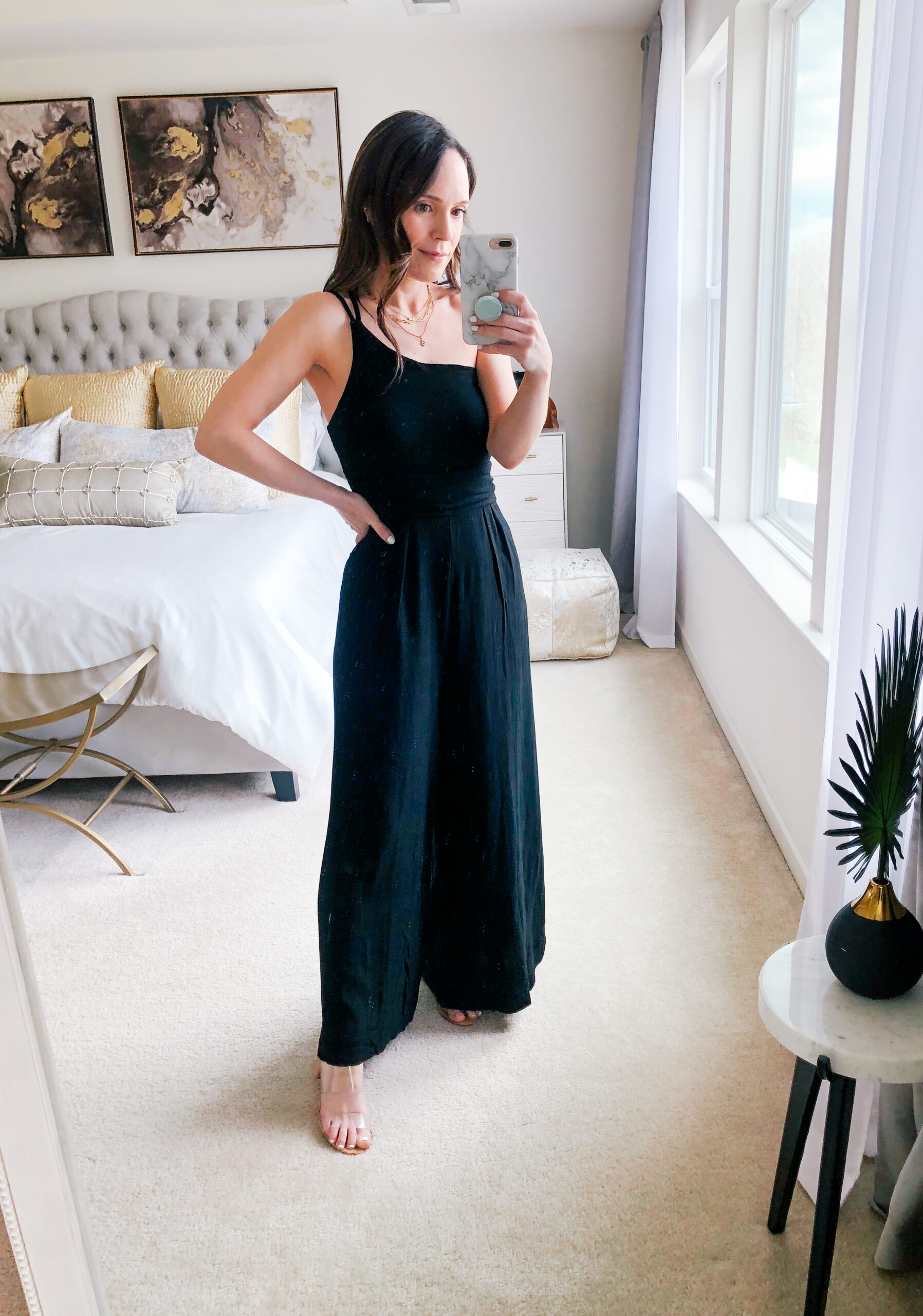 Jumpsuit
1. Easter basket items for Miles – this bath toy, another one of his favorite I Spy books, crayons, goggles for the pool and his easter basket.
2. Japanese Quince candle – I've been buying this candle for 10+ years.
3. Non-slip hangers – I decided to hang up all my jeans instead of folding them and these are the hangers I used.
4. Makeup sponges – These are my favorite makeup sponges to use!
5. Clear sandals – I bought these to compare them to my Schutz sandals – stay tuned!
6. Electrolyte drink packets – I drink one of these every day in my water.
7. Scalloped two piece swimsuit – I ordered this swimsuit as well but it won't be here for another month.
8. One shoulder jumpsuit – I just received this today so I will try it on and update the post with my thoughts.
9. Summer maxi dress – I am still waiting for this to arrive so I will share my thoughts when it does.