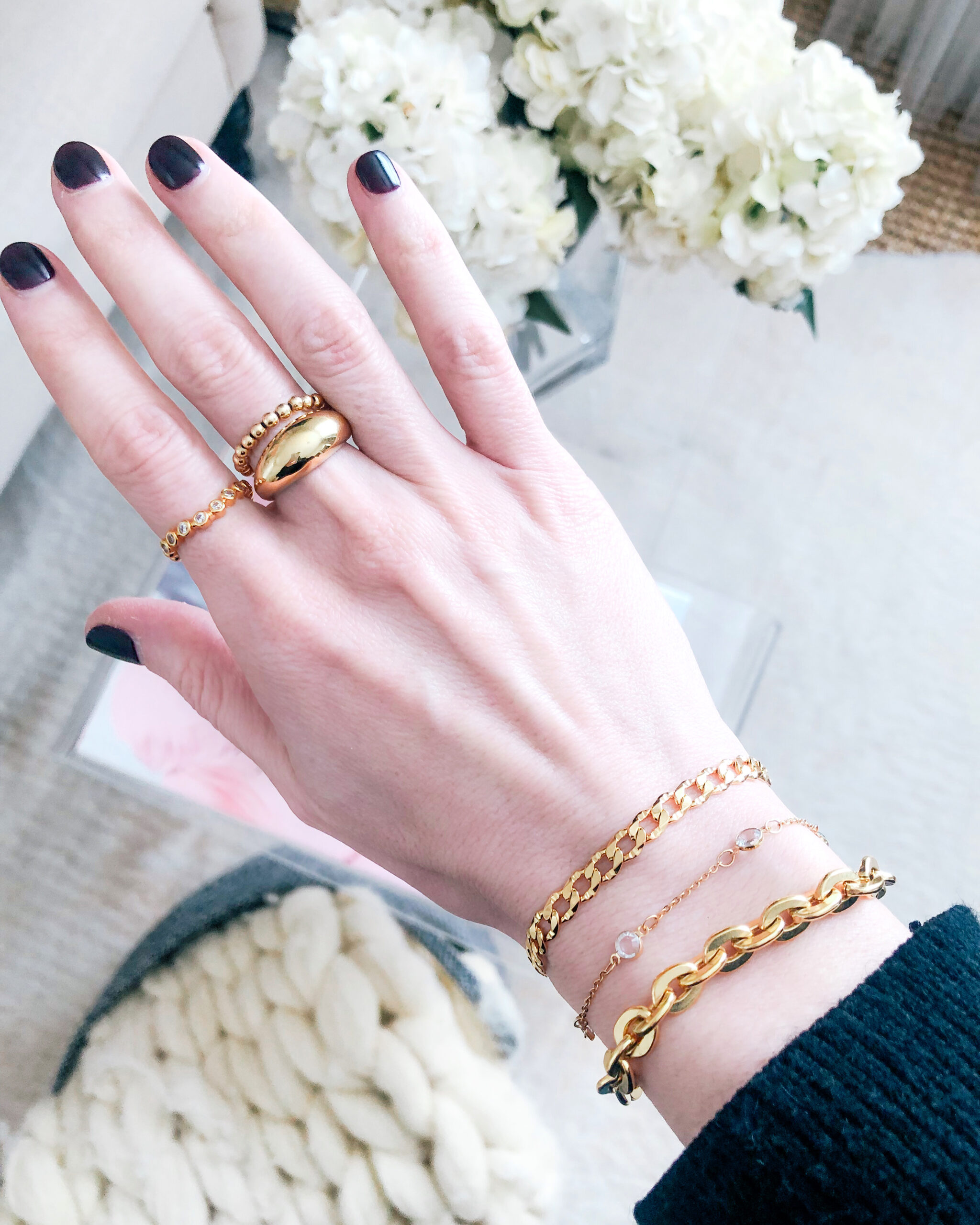 Rings here, here and here | Bracelets here, here and here (use code: ALITTLEBITETC for 10% off + free shipping)
1. I've heard so many great things about this lounge set from Spanx!
2. I have a feeling this bag will sell very quickly as most new arrivals from H&M do because the style is so cute!
3. A bit pricier but still super affordable, this straw tote is another great spring option.
4. I love a chunky bracelet to wear with more dainty styles everyday and this one is so unique.
5. This colorful cover-up dress is a perfect piece for the beach.
6. Definitely a splurge, but this dainty blouse is a stunner.
7. Shop all my updated Revolve faves here.
8. This swimsuit coverup is currently in my cart and is such a chic piece!
9. I'm obsessed with the huge buckle detail on these sandals.
10. Simple and elegant – this white shift dress is a classic and timeless piece.
11. I'm trying to avoid making a second Sephora sale order but I keep scanning the new arrivals every day anyways. LOL
12. I wear more flats now than I ever did and this bejeweled pair is perfect to wear with a simple white top and jeans.