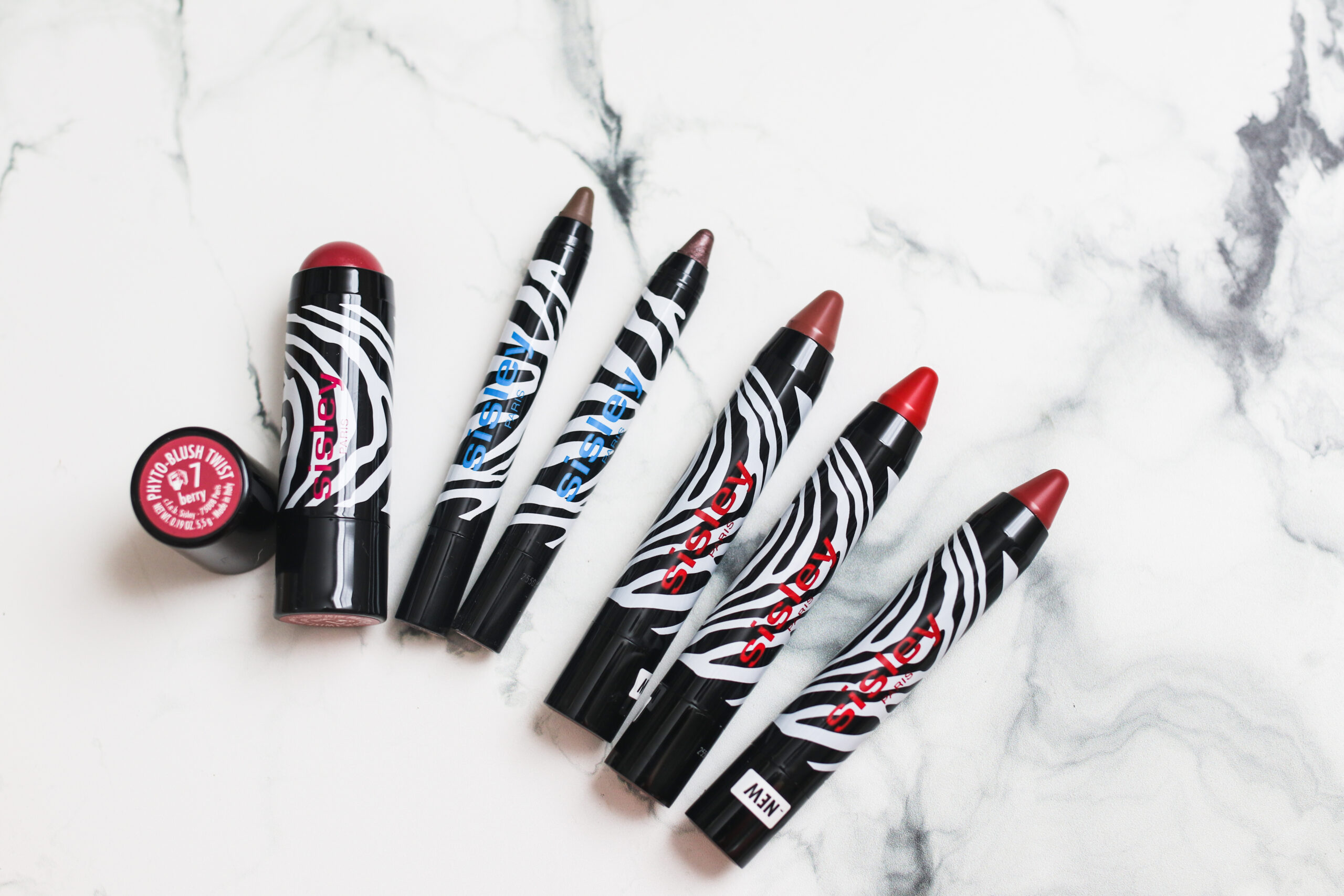 Sisley just launched a few new shade additions to their Phyto Twist ranges. The Phyto Lip Twists were the first thing I ever tried from the range and I instantly fell in love with them. They give great color payoff while managing to keep the lips hydrated and smooth. There are three new shades added to the line – Rosy Nude being my favorite (obvs LOL). It's a gorgeous everyday nude shade.
The Phyto Eye Twists are a great one and done eyeshadow and there is such a wide variety of colors to choose from. The pigment is amazing and the formula lasts all day with little to no creasing. The two new shades added to the range are both neutral with one being matte and one being a shimmer finish. The matte finish works really well as a liner smudged right near the lash line, and the Rose Bronze shade is absolutely stunning for fall.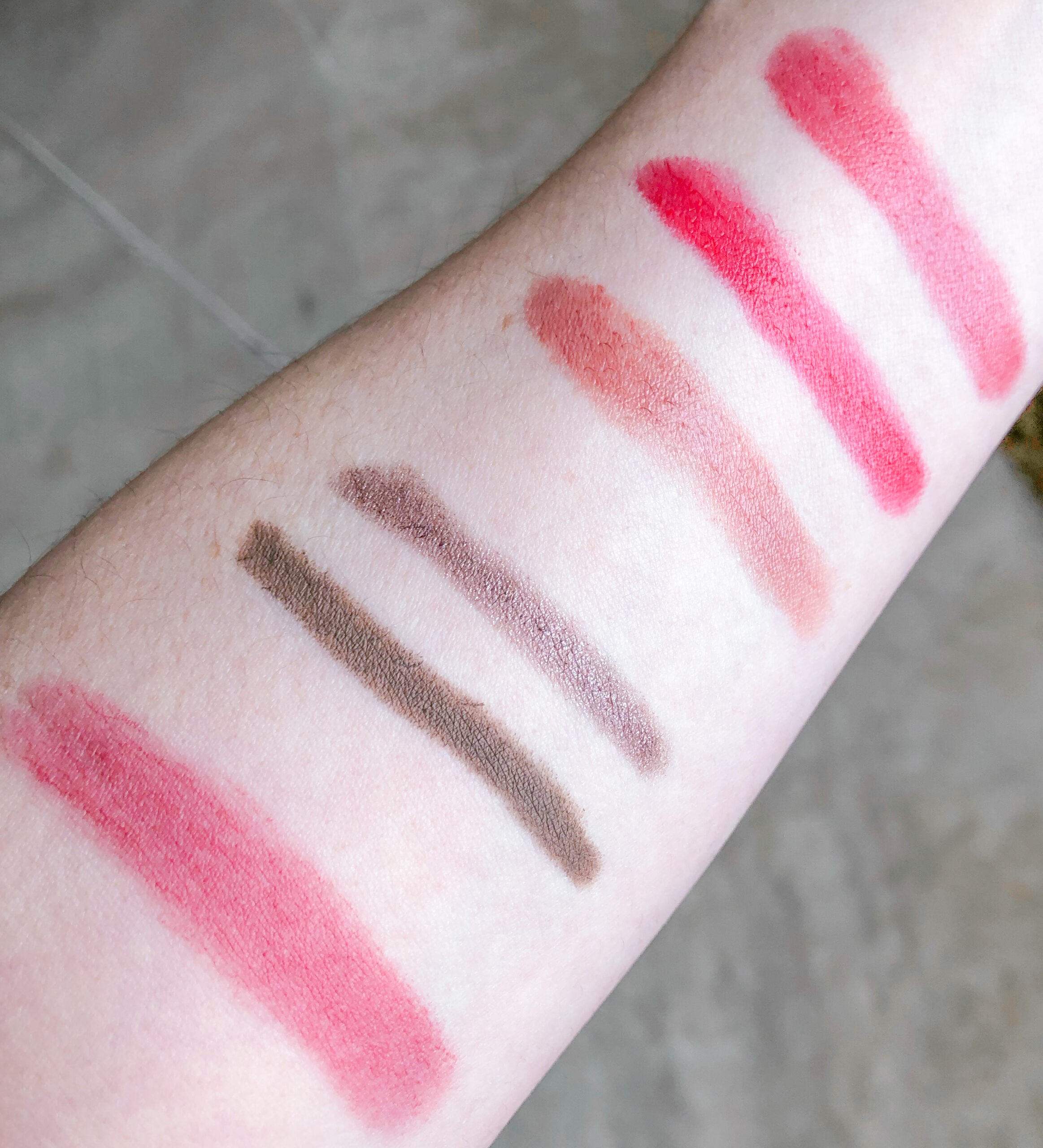 Swatches from left to right: Phyto Blush Twist #7, Phyto Eye Twists 16 Taupe and 17 Rose Bronze, Phyto Lip Twists 24 Rosy Nude, 26 True Red and 25 Soft Berry
The Phyto Blush Twists are super creamy and easy to blend. It's easy to apply just a sheer wash of color or build them up to a more intense look. The newest shade added to the range is a gorgeous berry shade that will gives the cheeks the look of being freshly flushed like you are outside in the cold. This will be so great for fall and winter! I personally like to apply directly onto my cheeks and they quickly blend out with my fingers.