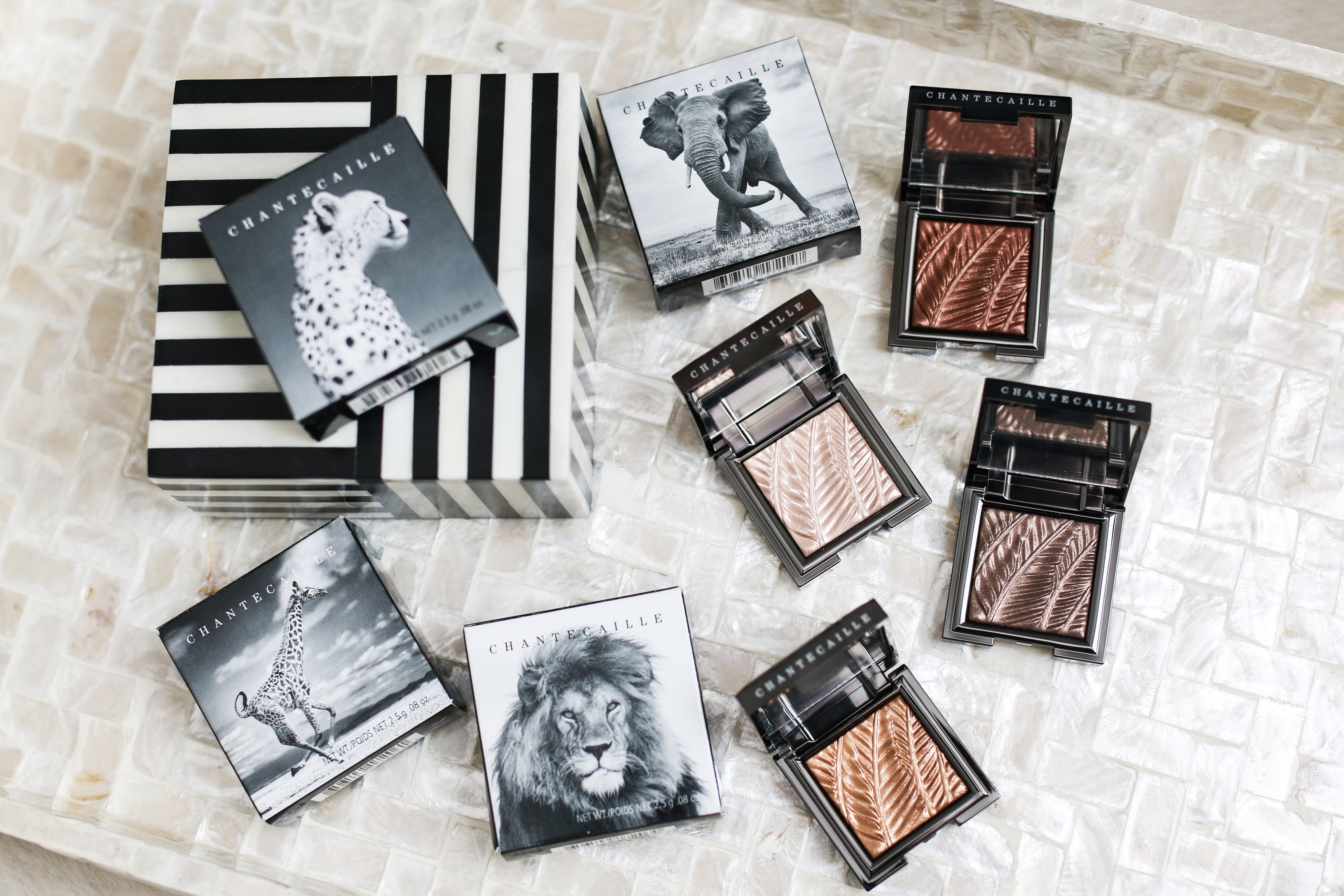 It's been awhile since I've reviewed any of Chantecaille's new collections, but these Luminescent Eye Shadows instantly caught my eye. Between the packaging which is always stunning and the neutral shades, I had to try this new launch. All of the colors are super wearable and great for everyday. I personally loved Warm Champagne and Golden Copper the most for daytime and Taupe Grey and Burnished Brown are gorgeous for evening. The shimmer is quite strong which I don't mind for day, but if you want something more subtle you would probably save these for evening only.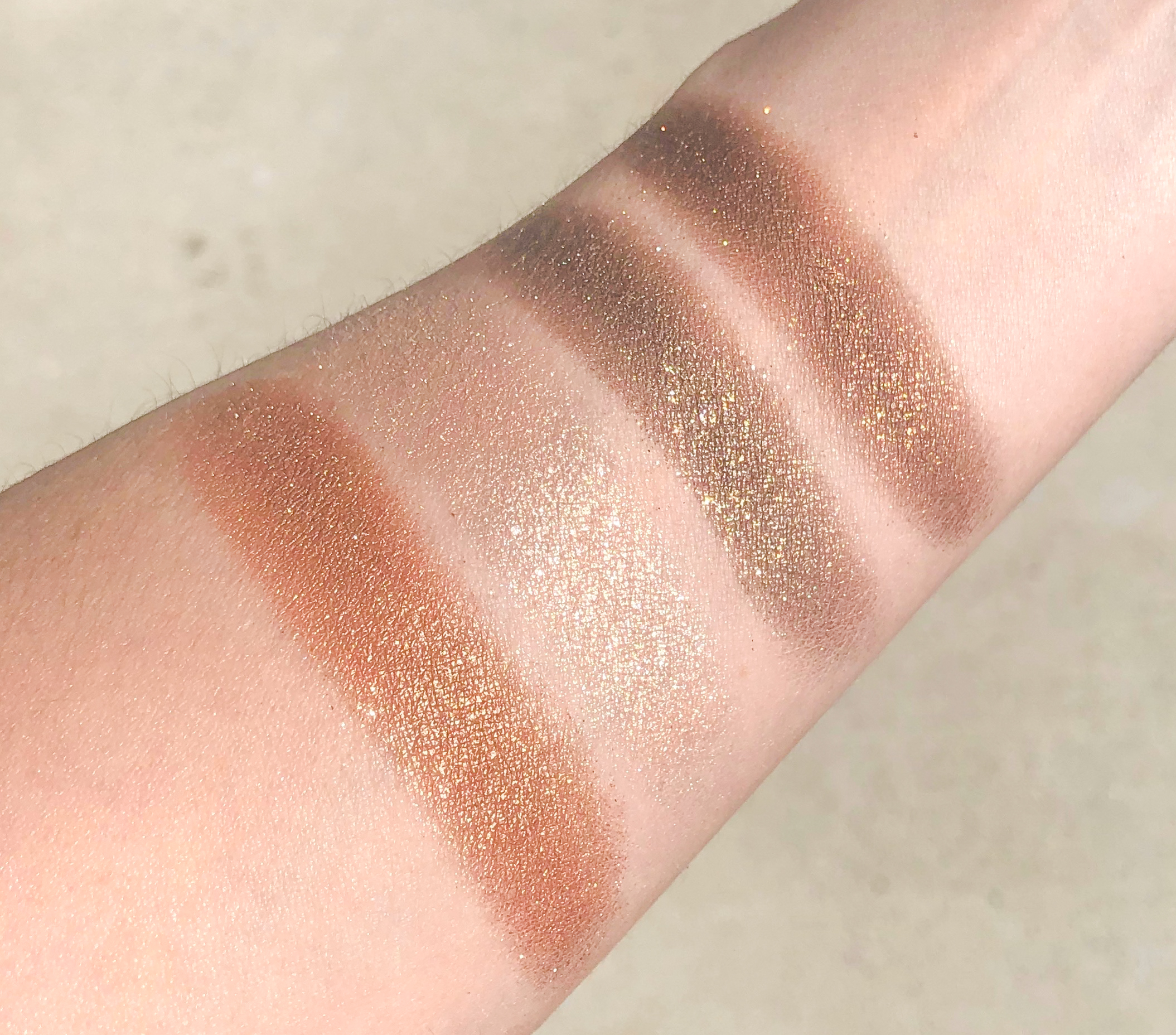 Colors from left to right: Golden Copper, Warm Champagne, Taupe Grey and Burnished Brown
There is a small bit of fallout so an eyeshadow primer is a must in order to secure the color on the lid. I found that pressing the color on instead of swiping was the best way to apply it. I love these shades because they are a great "one and done" kind of eye look for me and I don't need any other eyeshadow to accompany it. I simply throw on some mascara and my eyes are done!
Have you tried these yet? What are your thoughts?!