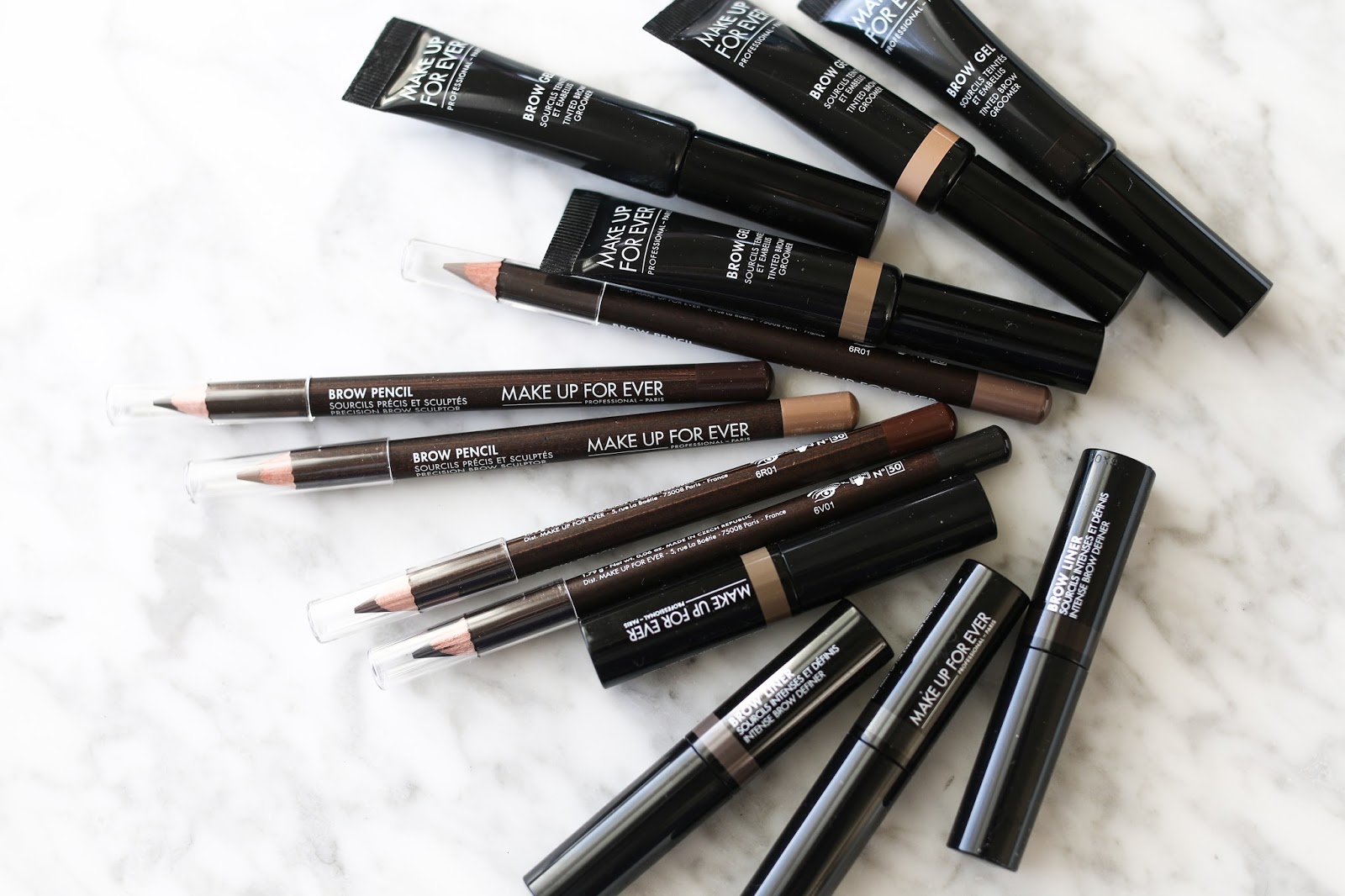 While brows are definitely an afterthought for me when doing my makeup, it's one step that I will never skip. I'm used to using brow pencils – ones with a waxy and soft formula that I blend in with a spoolie after applying. I was excited to try Make Up For Ever's new brow offerings as a change.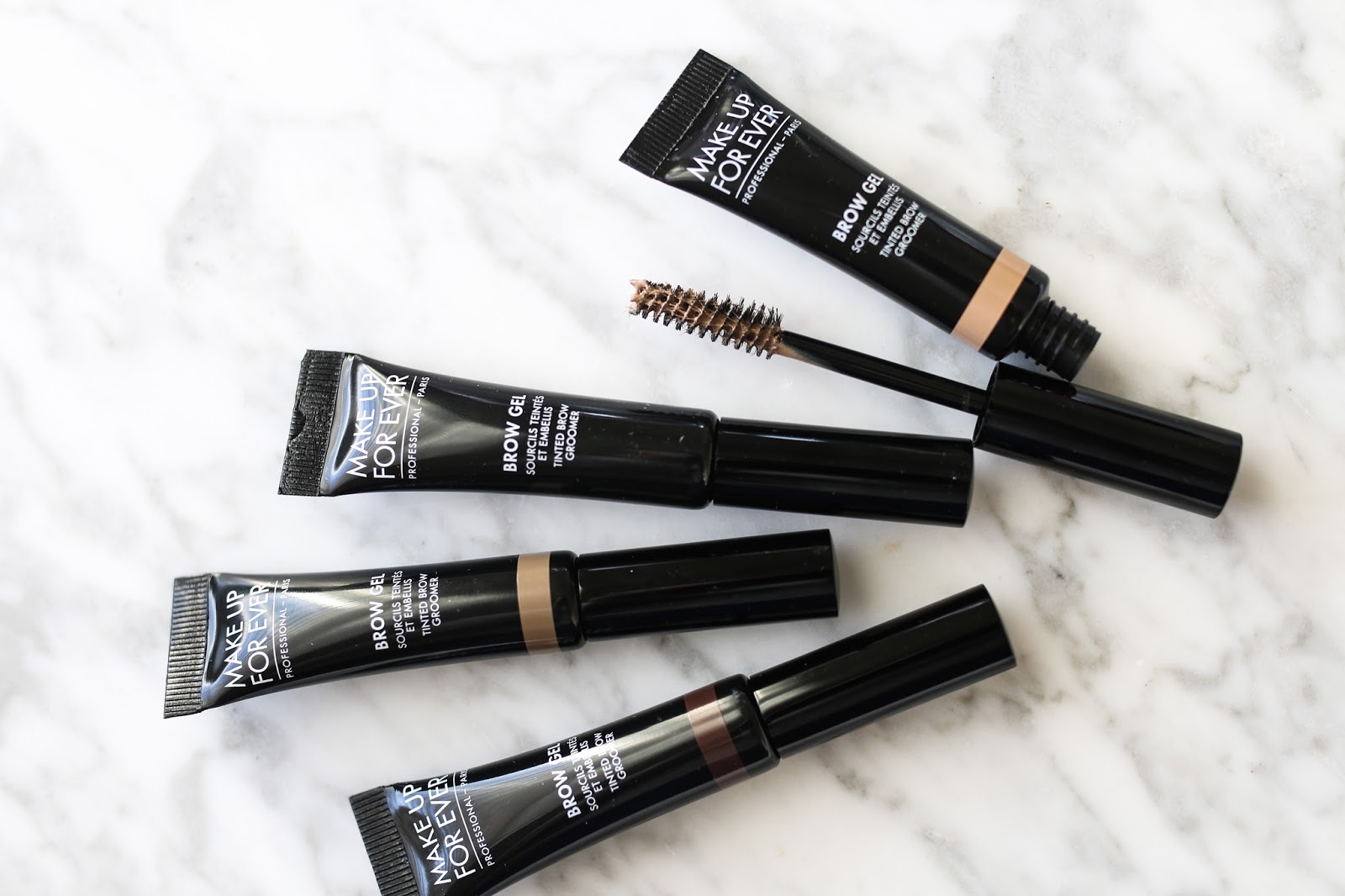 My brow hairs are quite short so gel has never been a necessity but I have been using the clear one recently and enjoyed how it helps to darken just a tad by wetting the hairs. The
MUFE Brow Gel
formula helps to keep everything in place but doesn't make you feel like you sealed your brows with glue. LOL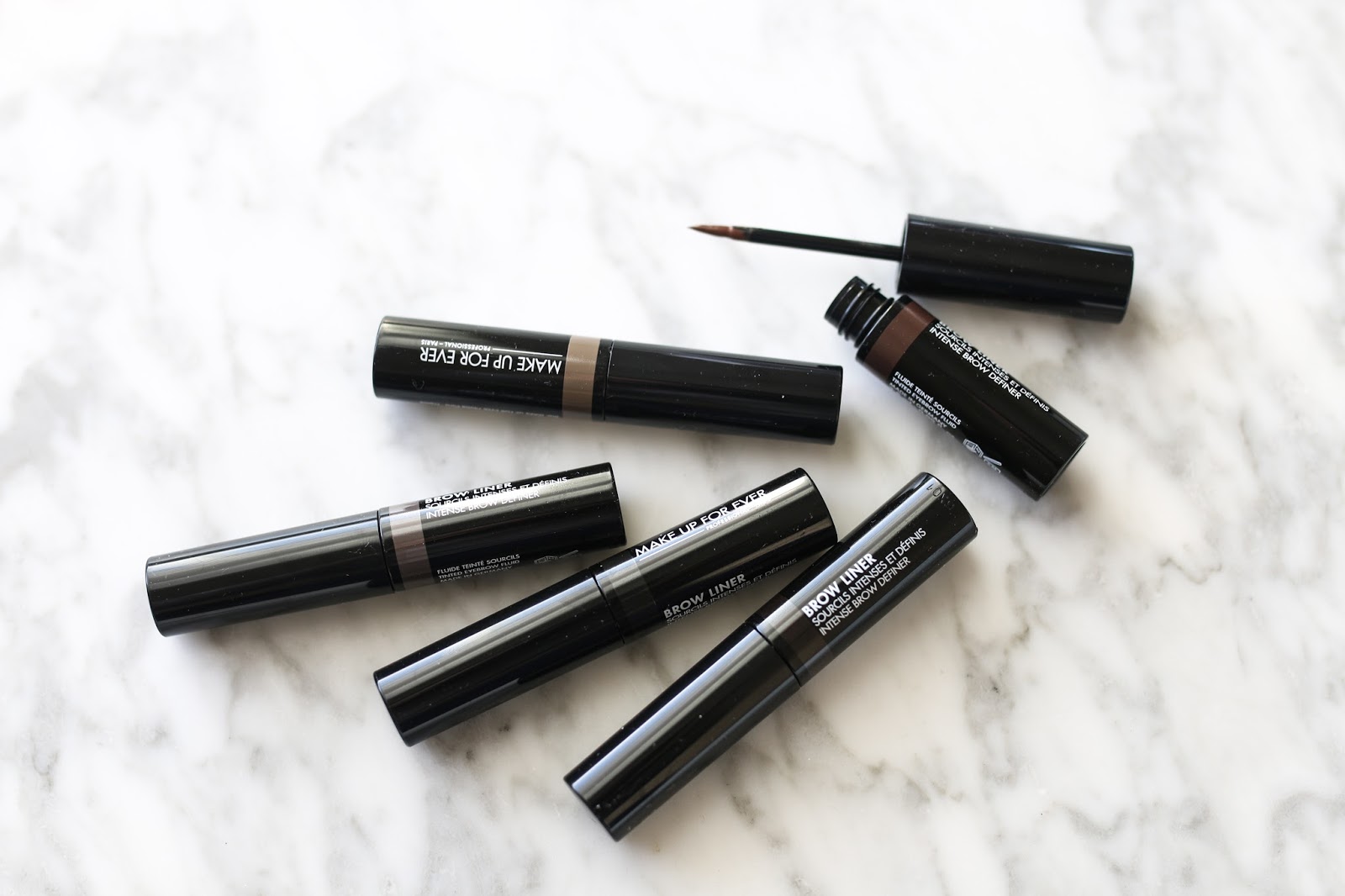 The
MUFE Brow Liner
was the product I was most interested to try because I have never really used anything like it before. I was afraid it would be way too intense, but when used with a light touch the effect is beautiful and polished. This is something I would definitely use more for evening because my brows looked much more defined than with the gel or pencil, but nonetheless I thought it looked gorgeous.

Left to right: Brow Liner, Brow Gel, Brow Pencil
The
MUFE Brow Pencil
was the most used one out of the three because that is the formula I am most comfortable with when doing my brows. The texture of this pencil however was much harder and stiffer than anything I have in my collection and took some getting used to when applying. But rather than drawing along the shape of my brow like I normally do, I used quick, short strokes to fill in gaps. The formula was incredibly long lasting and by the end of the day, my brows looked as perfect as they did when I first got ready.
For me, I will stick with a pencil application though I have been using the brow gel almost every day so I may slowly be converting!
Shop more of my favorite brow products below:
!function(doc,s,id){ var e, p, cb; if(!doc.getElementById(id)) { e = doc.createElement(s); e.id = id; cb = new Date().getTime().toString(); p = '//shopsensewidget.shopstyle.com/widget-script.js?cb=1491404609122?cb=' + cb; e.src = p; doc.body.appendChild(e); } if(typeof window.ss_shopsense === 'object'){ if(doc.readyState === 'complete'){ window.ss_shopsense.init(); } } }(document, 'script', 'shopsensewidget-script');