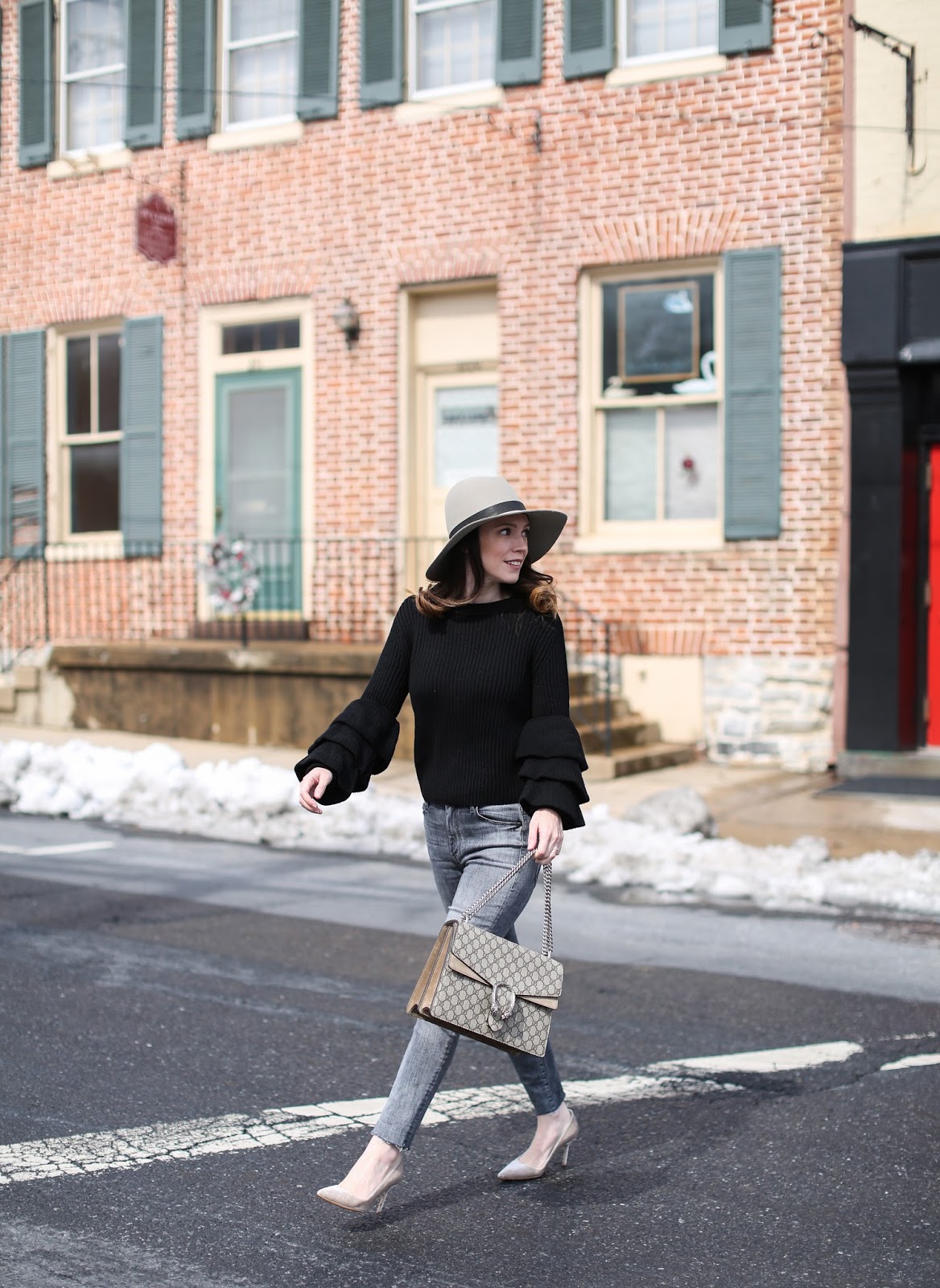 A lot of people get the winter blues, me included, but to be honest more than the winter blues, I get spring anxiety. I actually dread March and early April because by this point I am done with being cold, and a random warm day here and there gets my hopes up. Anyone else get like this? I actually want to go out less during this time than the coldest part of the winter. Seems backwards I know, but I get so annoyed that it is still cold so I don't do as much. Almost as if I am waiting for the warm weather to stay before I commit to being out all the time. Ha! 
So to keep my mind off the fickle weather, I am trying to plan out all the things I want to do when the weather gets warm and places I want to visit. I have a huge list of botanical gardens and arboretums that look beautiful, and even just dining outside is one of my favorite simple ways to enjoy spring. 
Do you have any spring time activities that you enjoy doing? I would love to hear your recommendations!
Shop more hats for spring:
!function(doc,s,id){ var e, p, cb; if(!doc.getElementById(id)) { e = doc.createElement(s); e.id = id; cb = new Date().getTime().toString(); p = '//shopsensewidget.shopstyle.com/widget-script.js?cb=1490836156428?cb=' + cb; e.src = p; doc.body.appendChild(e); } if(typeof window.ss_shopsense === 'object'){ if(doc.readyState === 'complete'){ window.ss_shopsense.init(); } } }(document, 'script', 'shopsensewidget-script');