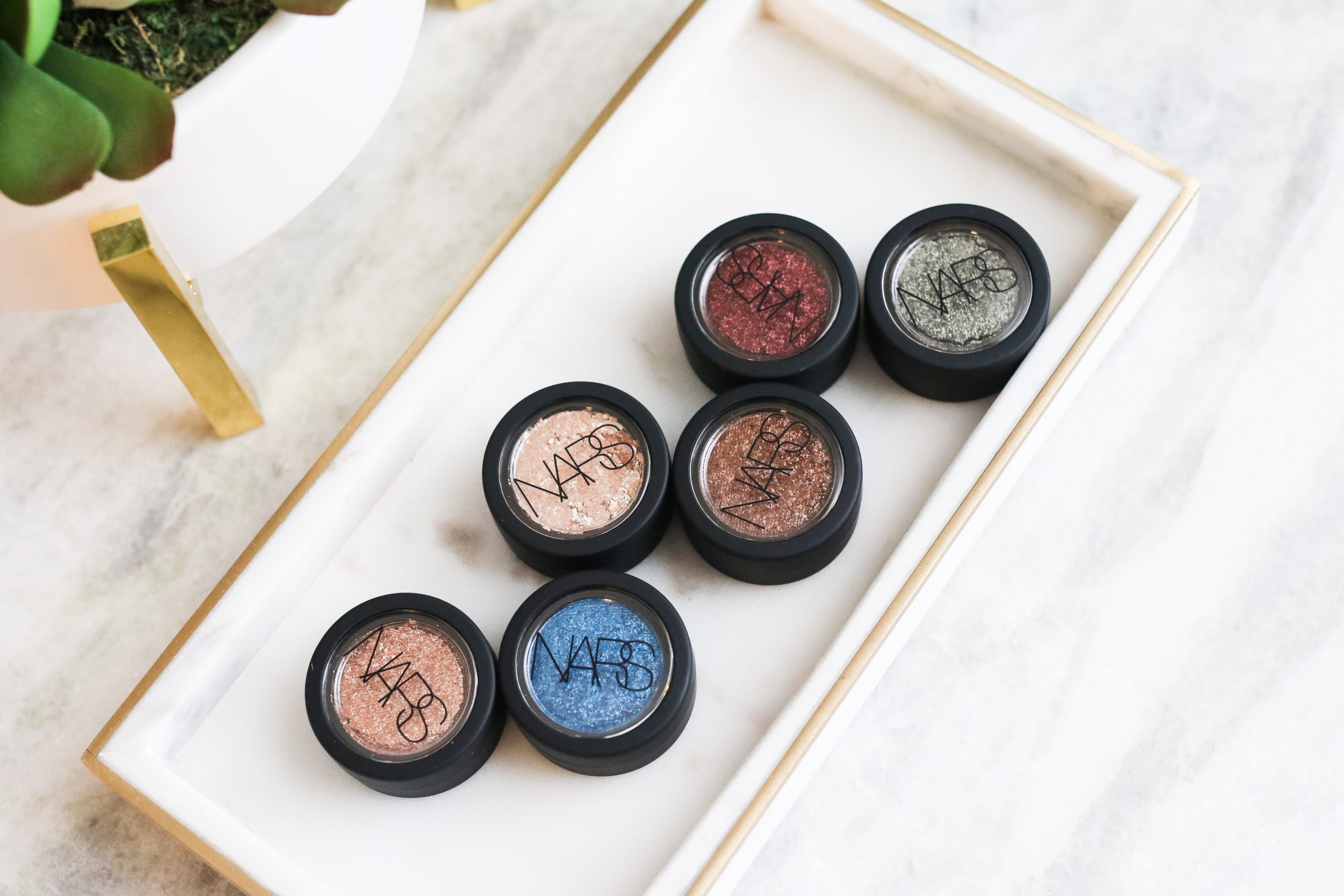 For those that love a really intense eyeshadow payoff, loose pigment is always the way to go. NARS just launched these new Powerchrome Loose Pigment Eye Shadows and they are absolutely beautiful! Intense pigment in the most beautiful shades. Since they are loose, using a primer or cream shadow underneath is absolutely necessary so that the pigment can adhere to something on the lid. You can use a brush, but I find that using my fingers worked best.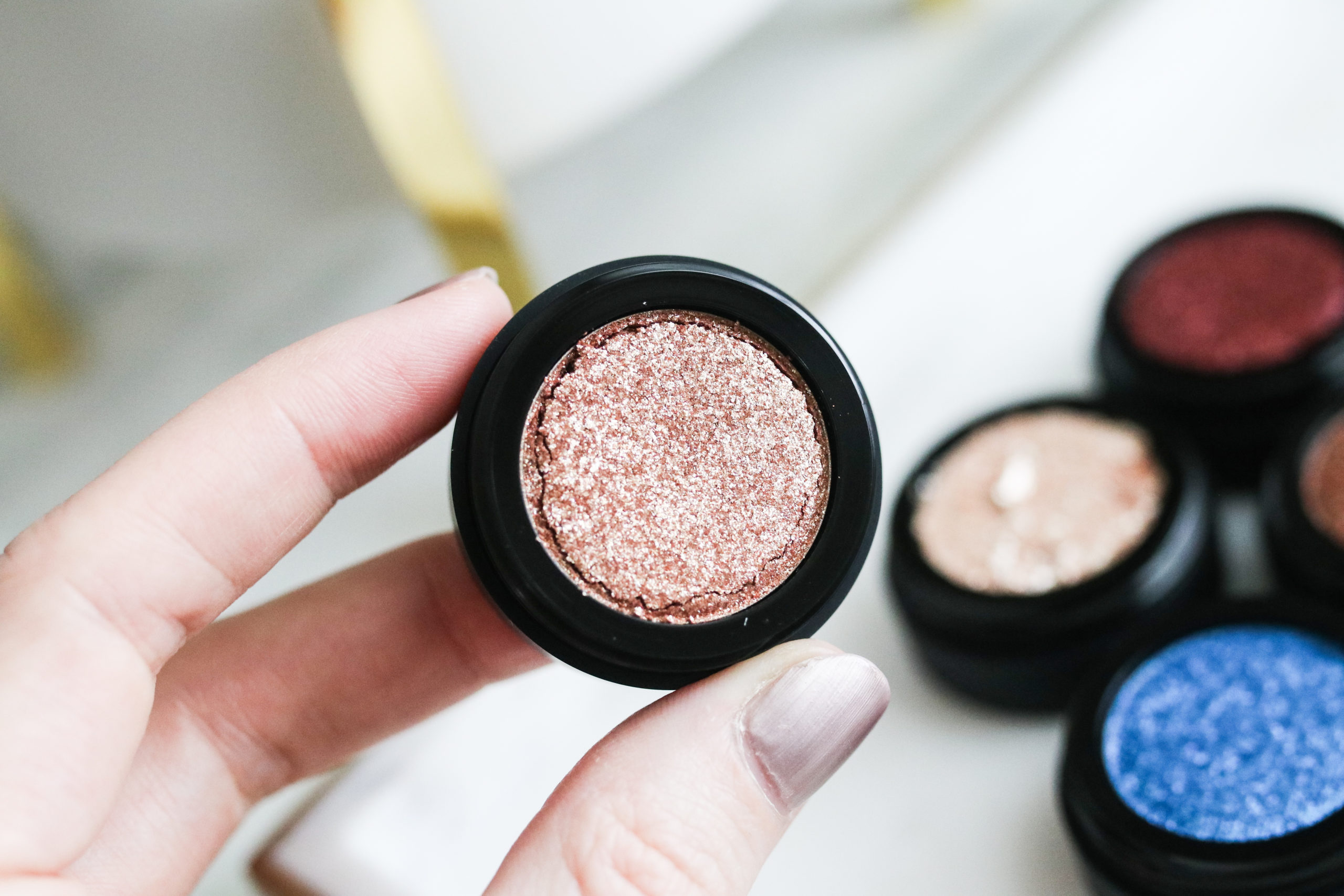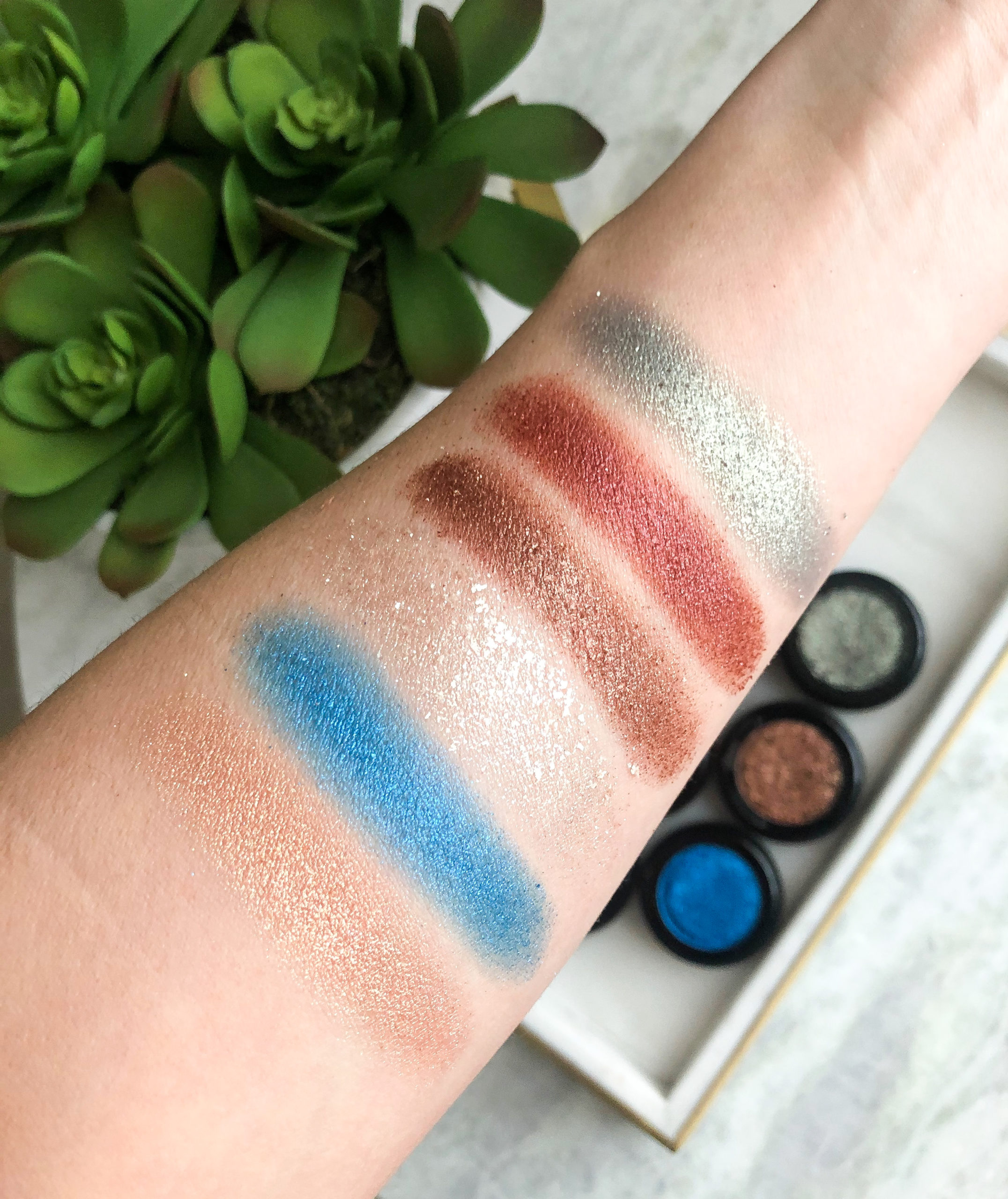 Swatches left to right: Slam, Naked City, Shock 'Em, Stricken, Hammered and Riding High
Most of the shades are incredibly smooth and easy to blend once on with only a little bit of fallout. However, the palest shade Shock 'Em is really chunky and difficult to work with. That was the shade I was most excited to wear (of course #teamneutralsforever LOL) but as you can see from my swatch above, it's patchy and doesn't apply very evenly. My second favorite shade is Slam and will be the most gorgeous color to wear this summer. These are definitely a more high maintenance shadow than regular pressed powder shadows so if your makeup routine is very minimal, you may want to skip these in favor of their regular single eye shadows which are so easy to work with!
*pr samples included