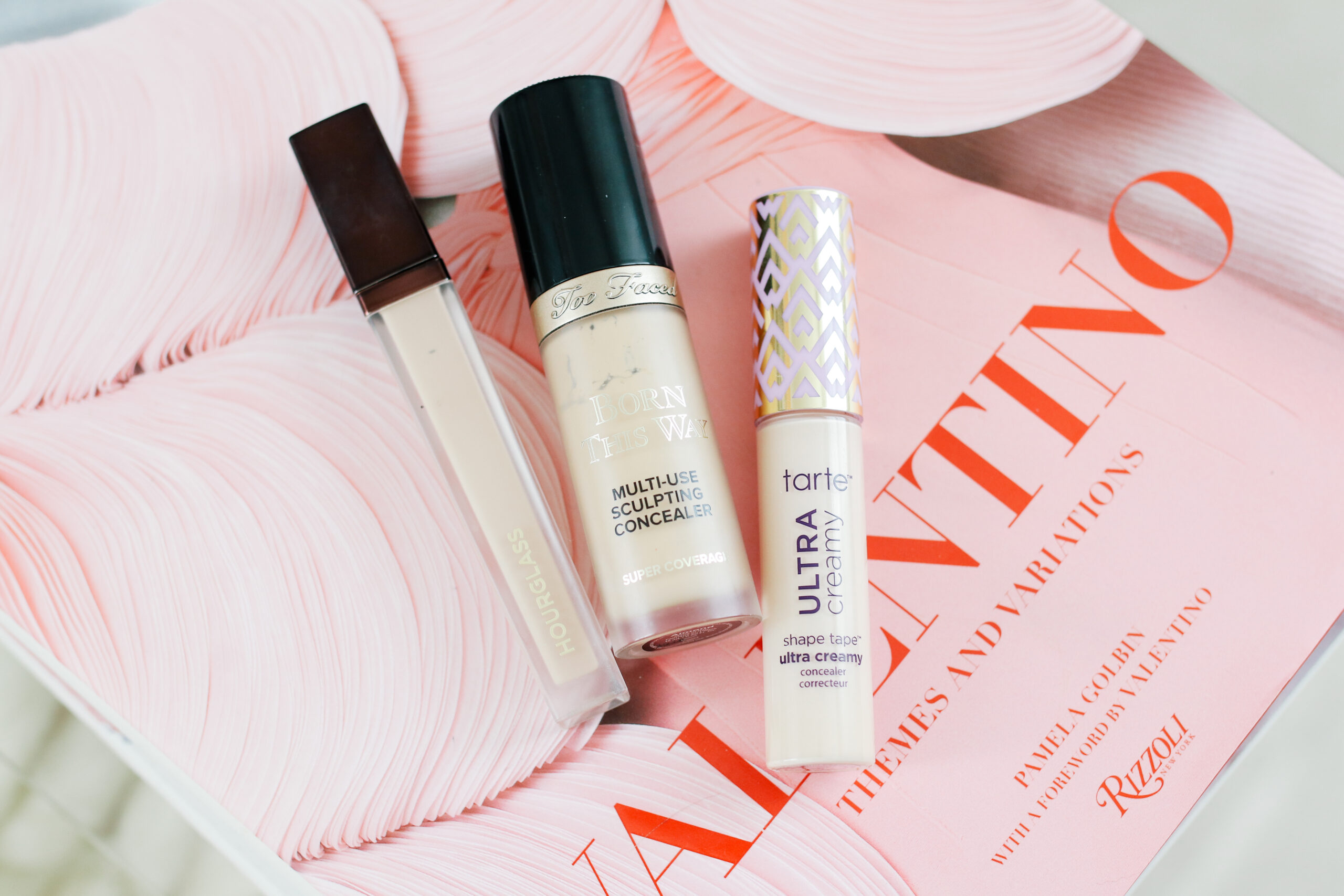 I thought it was time to publish an updated blog post on my favorite concealers because I have three formulas that I absolutely love and use regularly. One is a very new discovery but quickly made its way onto the list because it is THAT good. Just as a note, I typically don't set my under eye concealer with any powder and I find that all three of these formulas are long wearing, don't crease and don't settle in fine lines.
1. Too Faced Multi-Use Sculpting Concealer in shade Almond – This is the concealer I have been using the longest out of all three formulas and fell in love with it right away. The coverage is close to full but surprisingly is very easy to blend and never gets cakey under the eyes. I only use the tiniest amount so the bottle has lasted me a very long time, but you could also use it on the face as well if you need to cover up any spots there. To be honest the shade I have is nice but they didn't have a lighter one when it first launched so I went with this one, but when I repurchase I will be going with a lighter shade.
2. Hourglass Vanish Airbrush Concealer in shade Creme – The Hourglass concealer was bought on a whim and I really didn't have super high hopes for it but wanted something with medium coverage to have as another option. Wow, wow, WOW! This formula was an absolute hit because it was exactly the coverage I wanted while also being incredibly hydrating and smooth. The shade I bought was also perfect for my complexion and helps to brighten under the eyes without being too white. Other readers have purchased this concealer and all of the feedback I have received has been so positive!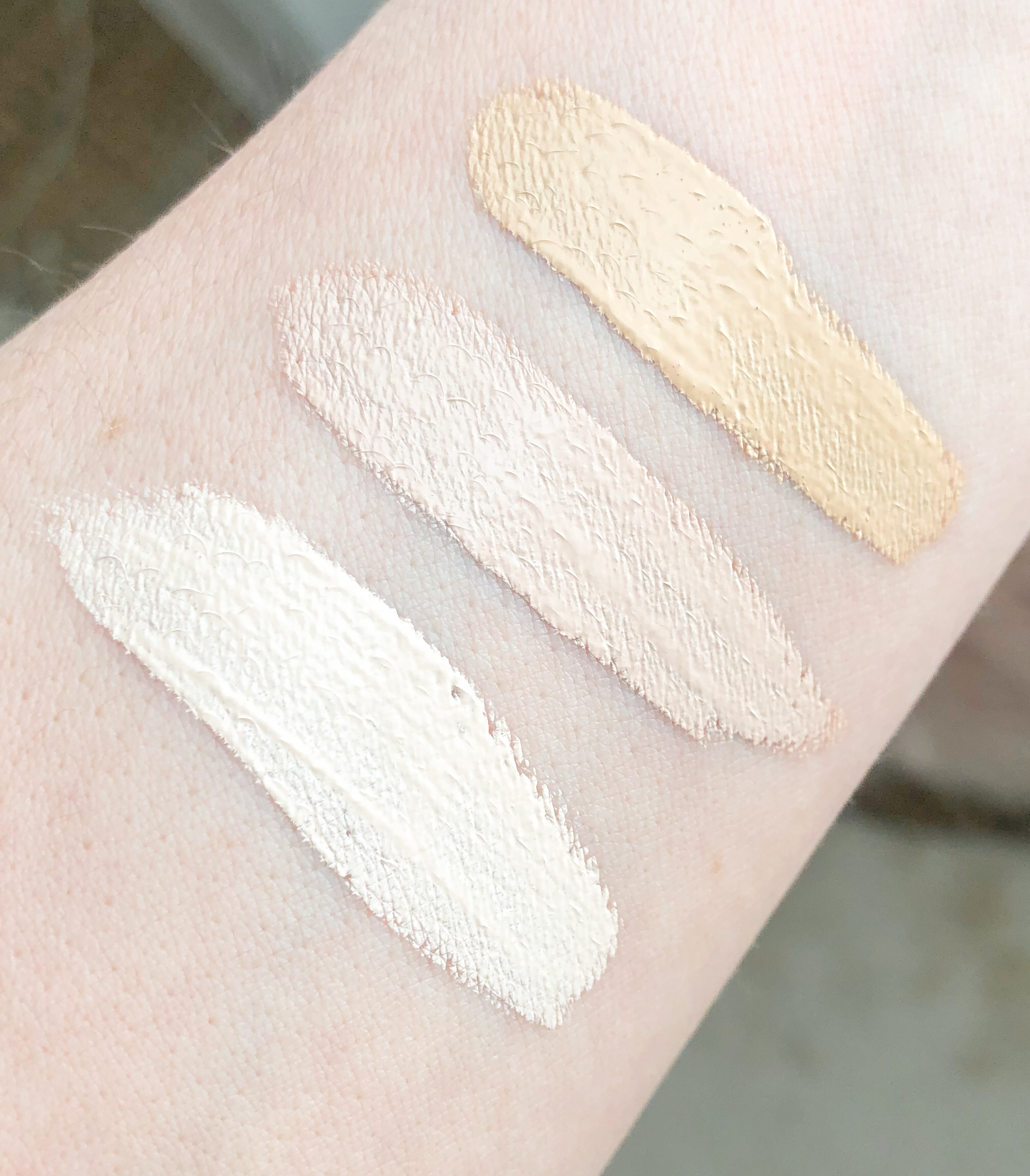 Swatches left to right: Tarte, Hourglass and Too Faced
3. Tarte Shape Tape Creamy in shade 12N Fair Neutral – This is the newest addition to my concealer collection and it was love at first swipe! I have never tried the original Tarte Shape Tape so I can't compare and always assumed it would be too drying and cakey so I was a bit hesitant to try this new creamier formula. However I am SO glad I tried it because it is beautiful! The coverage is medium so it doesn't cover as much as the original but it still manages to cover enough for me. It's very easy to blend, hydrating and looks gorgeous under my eyes. The shade I bought is very light though it actually looks quite nice and bright but I have ordered the next shade up to compare. I was so impressed with this new launch and highly recommend giving it a try!
In terms of coverage, I find that Too Faced gives the most coverage, followed by Tarte Shape Tape and finally the Hourglass Vanish formula is the least amount of coverage out of my top 3. Have you tried any of these concealers? What is your current favorite formula??