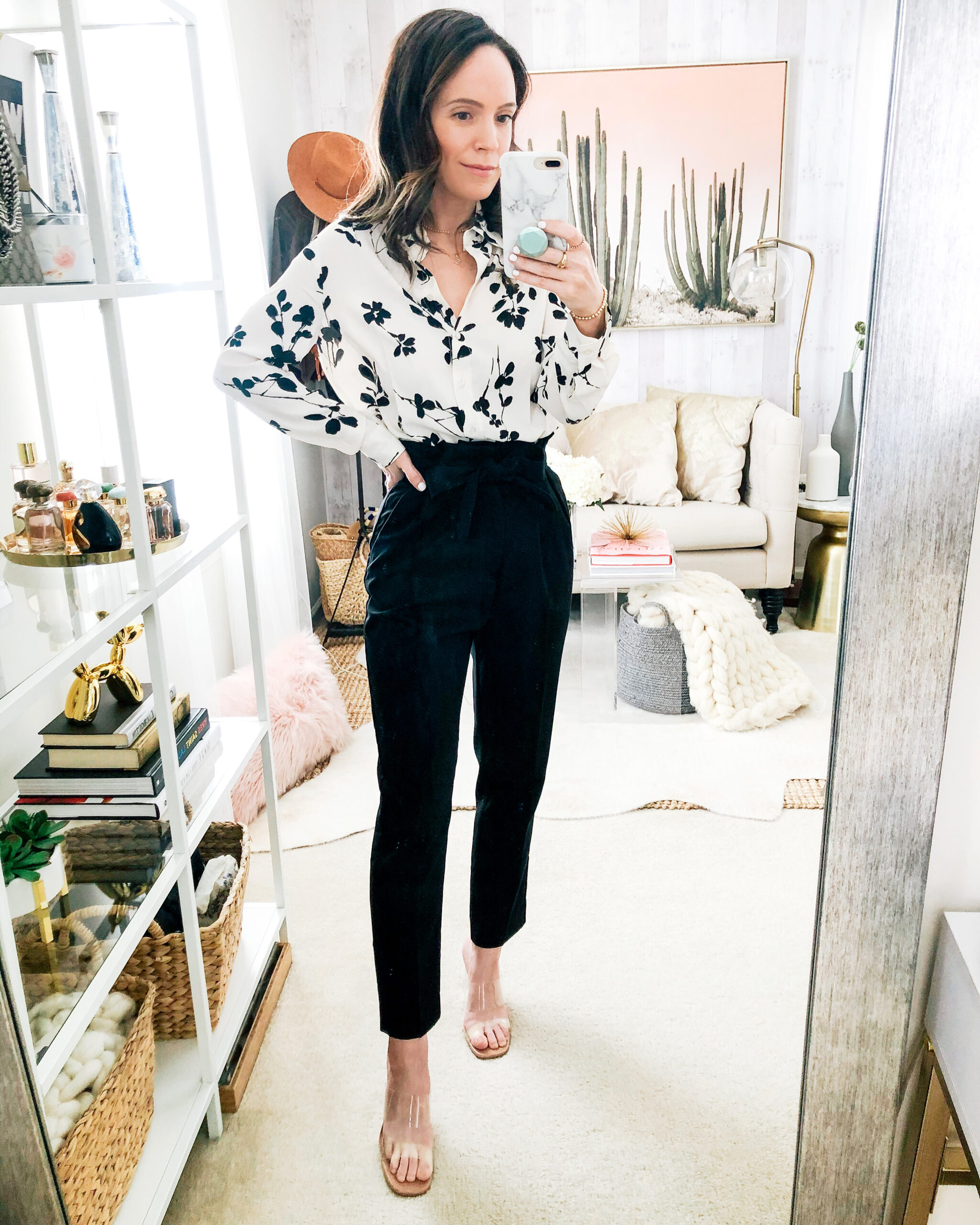 Blouse | Pants | Shoes (similar) | Necklaces here and here | Bracelet | Rings here and here (use ALITTLEBITETC for 10% off + free shipping for Miranda Frye jewelry)
1. I'm a faux flower gal all the way and these look so beautiful!
2. I love the look of these neutral prints from Target – a perfect addition to any room.
3. I just finished watching the Allen v Farrow documentary on HBO and it was so good!
4. Obsessed with this necklace from Black-owned brand Epifene.
5. This eyeshadow palette bundle is in my cart right now – the colors are gorgeous and perfect for everyday.
6. This tumbler is a great option for when I want to take my hot coffee with me.
7. This purse looks so much like Bottega Veneta but under $100!
8. NARS just launched their famous Laguna bronzer in a cream texture.
9. For all my Elemis lovers, they just launched two new products – an essence and a retinol-like serum.
10. I am a huge headband lover and this animal print one under $25 is so cute.
11. I need a new phone case and am obsessed with all the options on this site.
12. The most stunning jewelry holder for your nightstand.
13. Madewell has so many great pieces right now for spring and summer, here are a few of my favorites: this leopard print wrap dress, this bubble sleeve mini dress, this loungewear set and this embroidered ruffle-sleeve tank.
14. I'm all about simple jewelry for everyday and these earrings are minimal but still so unique and interesting.
15. These studded sandals are a gorgeous statement pair to wear with maxi dresses or denim shorts.