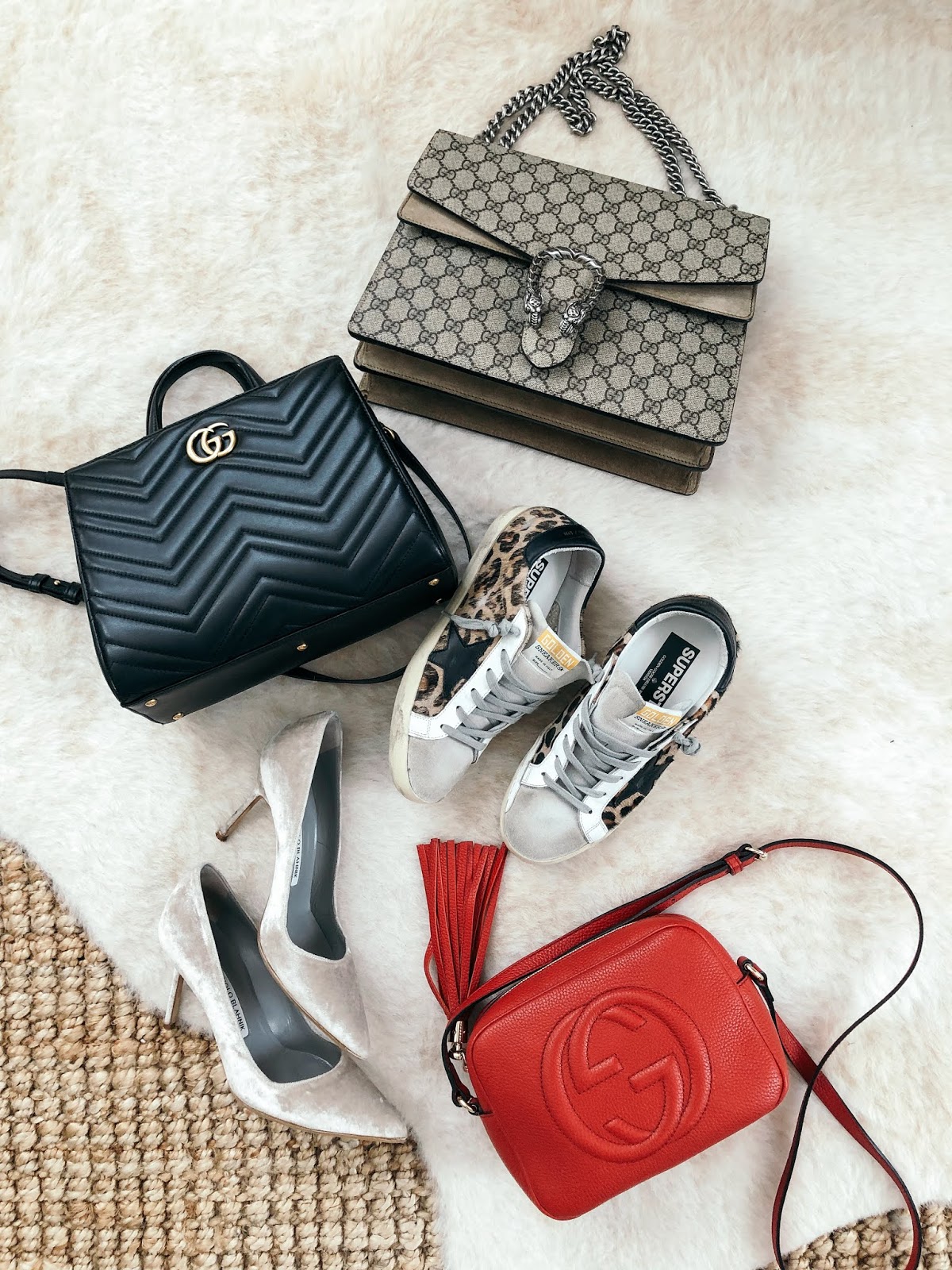 I received an email recently asking what luxury products I would recommend splurging on. The reader had a few gift cards and wanted to put them towards something special. I emailed her my suggestions but thought this would also make a fun blog post! Many of these are on my own wish list so I didn't have to think too long and hard about what to include. Ha!
1. 
These sneakers
are not everyone's cup of tea but I have three pairs and absolutely adore them. I have been wearing them for years and love the distressed details, fun prints and colors they come in.
A bunch are on sale
currently and worth checking out!
2. I love Gucci bags and think their designs are some of the best.
This velvet one
has been on my wish list for awhile and I think it is the perfect size.
3.
Small wallets
or
card cases
are always a good idea. Especially if you change bags frequently, they will fit in almost any purse.
5. I don't care that everyone has
this belt
, I still love the look of it! Especially because it can be worn with blazers, sweaters, dresses, jeans, pants – the possibilities of styling it are endless.
7. I've been lusting after
this bag for years
. It's quite an interesting shape and if you like owning bags that are a bit less known, this is a great one to get.
9. If Golden Goose is not your style,
these sneakers
have a similar look but without the distressed details.
11. If your gift cards are extra large,
this blazer
is the ultimate luxe purchase. The shape is like no other and will still be considered an amazing piece 25 years from now.
13. There is no other silk blouses
quite like Equipment
. I have a few and they are worth every penny.
This print
is one of my favorites and mine still looks brand new after having it for a few years.
14.
This bag
is a bit vintage looking, but still so cute.
Which one is your favorite? Which piece would you splurge on?