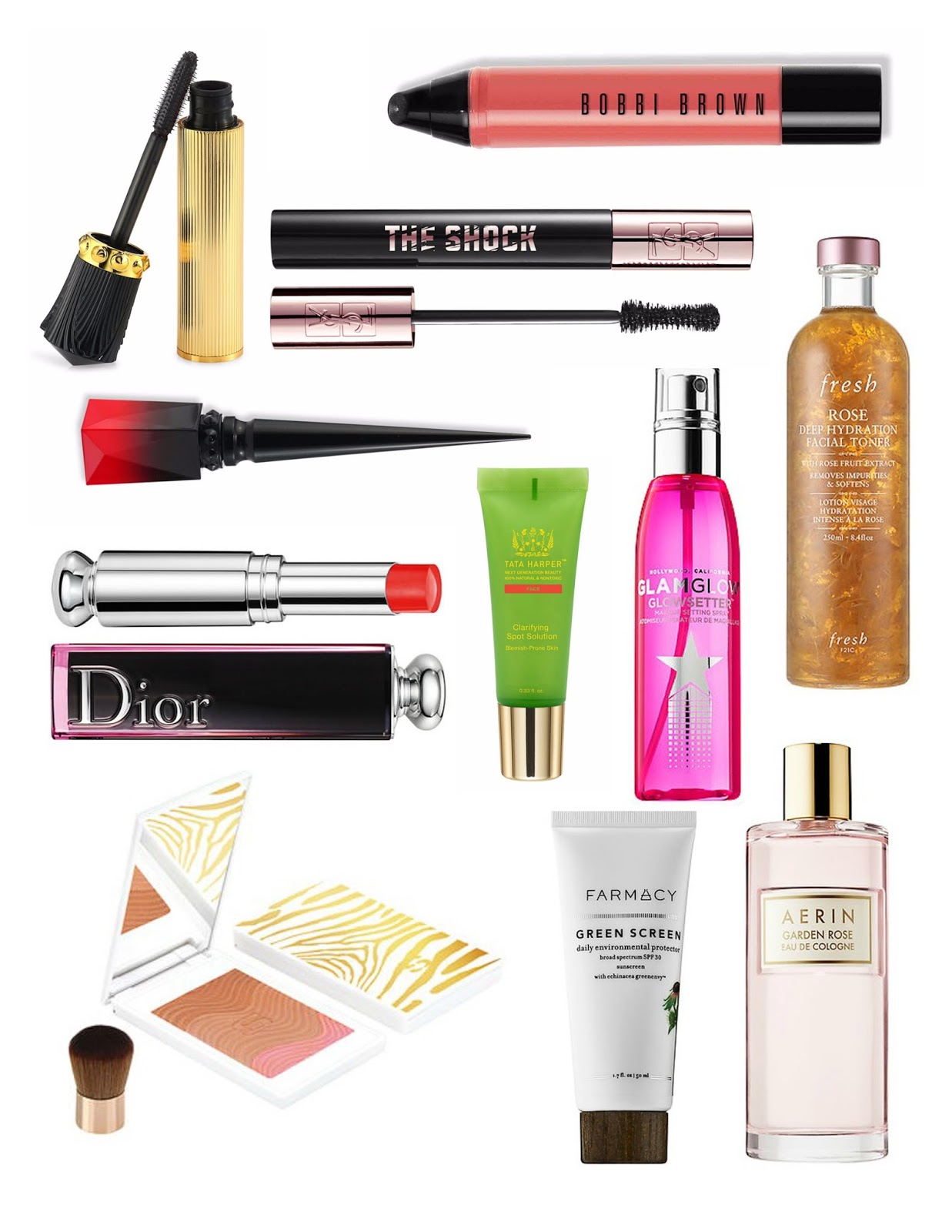 There are so many amazing beauty launches out now and new ones coming every day so I thought I would narrow down the ones that interest me the most. Though that list grows by the day. Eek!
1.
Louboutin mascara
– I know this is ridiculously expensive, but I have been impressed so far with the Louboutin beauty launches so I am intrigued to try this.
3.
YSL Shock mascara
– YSL is know for their mascara, and the brush on this new launch looks like something that my lashes would love.
4.
Louboutin Ink Liner
– I hardly ever wear liquid liner, but the packaging is really drawing me in on this one. LOL
7.
Tata Harper Clarifying Spot Solution
– Pesky blemish appearances are the bane of my skin existence so I was thrilled to see Tata Harper launched a spot treatment. I find her products so effective and am curious if this will follow suit.
8.
Dior Addict Lacquer Stick
– These full coverage lipsticks are supposed to give intense color payoff with the feel and texture of a balm. Sign me up! Now I only need to decide what shades to get.
9.
Sisley Sun Glow Trio
– Truth be told – the packaging is completely luring me in on this one. I love bronzer palettes that blend different colors together as they look gorgeous as cheek colors.
What new beauty product are you most excited to try this spring?