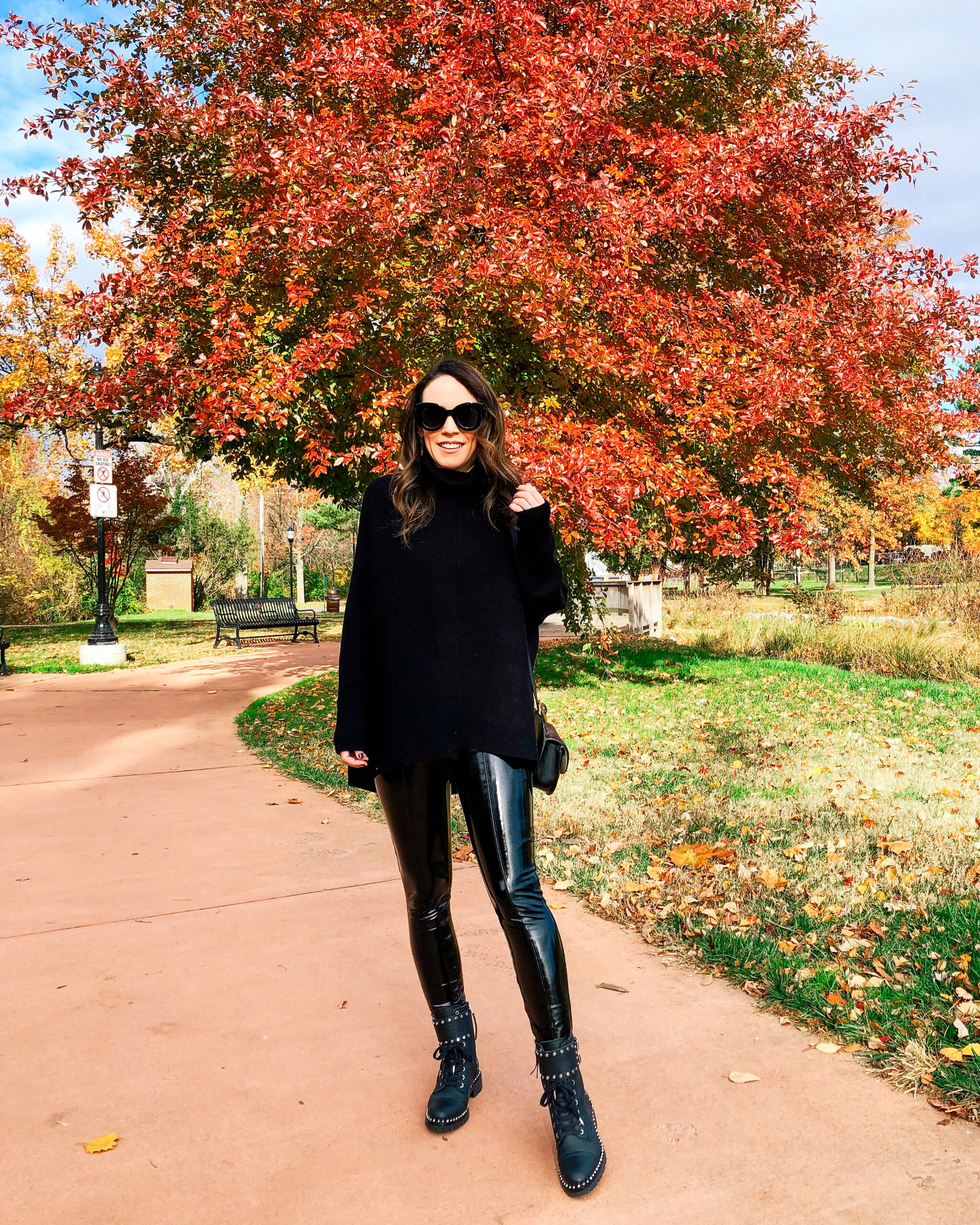 Sweater | Leggings | Boots (similar) | Bag (similar) | Sunglasses
1. These beaded bracelets would be great to add to an existing stack on your wrist and they are super affordable too!
2. I have two Chloe bags and still use them all the time! This new style that just launched immediately caught my eye.
3. I am always drawn to a cropped wide leg style pant and these faux leather culottes are so chic.
4. This shiny puffer coat is calling my name! And it's under $60.
5. Just added this puff sleeved tee to my Amazon cart.
6. And for a bit of a fancier puff sleeve style – this ribbed sweater is perfect for the holidays.
7. Some of you asked for me to compile all my Revolve favorites in one place so I linked them all on this page! And they just announced their ambassador program too! You can sign up for that here.
8. If you are looking for a gorgeous way to glam up your holiday place settings, these gold plate chargers are so stunning!
9. These simple LED birch trees would look perfect outside or inside as well.
10. The details on this sweater!!!
11. A splurge-worthy gift for yourself or someone you love – this triple row diamond claw ring! It's been on my wishlist for so long.
12. Nothing is more chic that a winter white wool coat.
13. What do you think of the split hem trend right now? I am getting into it more and more.