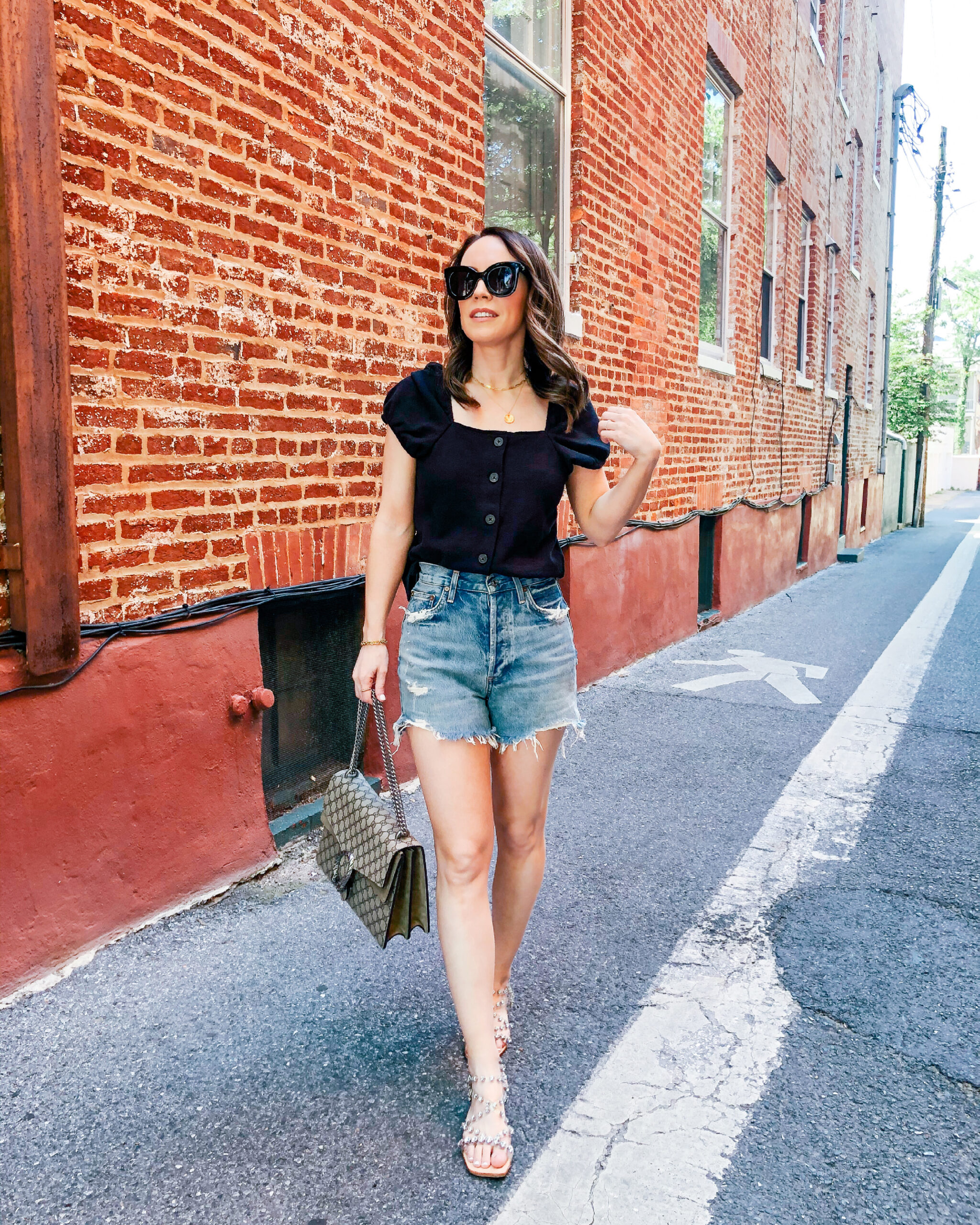 Top | Shorts | Sandals | Sunglasses | Bag | Necklaces here and here (my discount code is: ALITTLEBITETC)
1. I'm back on my book reading grind and I saved all these books from this article to my Must Read list!
2. These designer sandals are absolutely stunning – such a statement shoe!
3. These rope sandals are so unique and under $30.
4. They are selling fast but there are a bunch of Golden Goose sneakers on sale here.
5. I love APL sneakers (and have two pairs) and there are a ton on sale right now.
6. How amazing are these body soap stones? Such a unique idea!
7. A total splurge but I have heard amazing things about this collagen protein and am thinking about trying it.
8. I'm really tempted to get this one piece swimsuit from Amazon because the reviews are so good!
9. I've been working out more at home and this yoga/pilates exercise stick is currently in my cart.
10. A ton of good sales happening on Lululemon and so many good pieces marked down!
11. The neckline on this summer dress is so stunning and flattering.
12. I love J.Crew pajamas and have multiple pairs. This set is perfect for summer and currently on major sale for under $30!!!!
13. I love a good romper and this one looks insanely comfy. Perfect for running around with Miles this summer.
14. These sweatshorts are under $15 and a great summer loungewear option.
15. I don't currently own a visor but am contemplating getting this one. It's packable too!