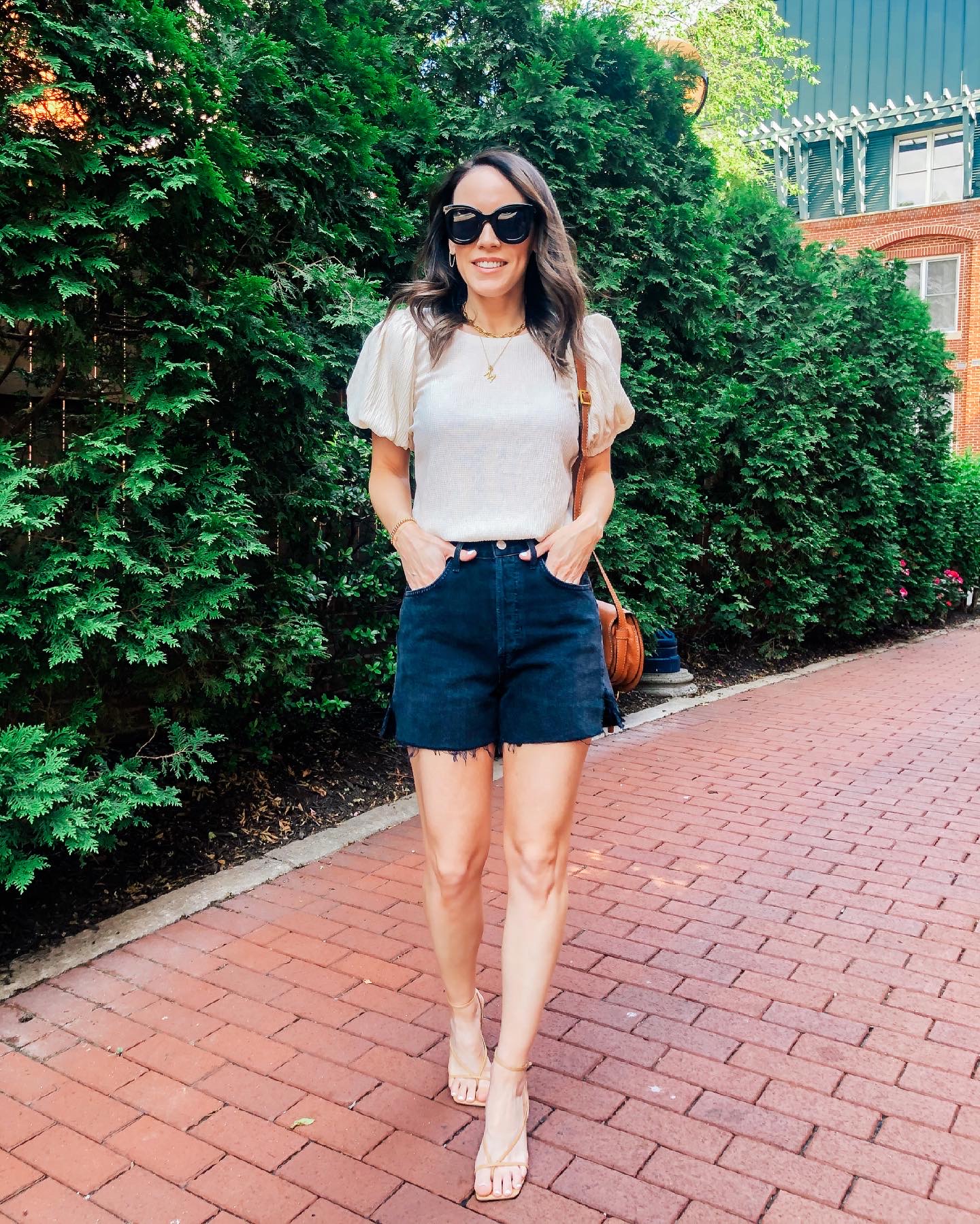 Top | Shorts | Sandals | Bag | Sunglasses | Necklaces here and here
1. I love a top with tons of details and this one is so cute and under $60!
2. I'm obsessed with this sports bra and leggings set.
3. A bit of a splurge but this beach tote is so fabulous.
4. These nude sandals are currently in my cart. The shape is so on trend and the price is super affordable!
5. I have these sunglasses in black and white but the red are perfect for the 4th of July.
6. I'm in love with this tote bag.
7. A bit more feminine but I love the print on this workout set.
8. This Tory Burch one piece has been on my radar for the past year. The fit and prints are so chic!
9. This is quite the statement summer bag!
10. The perfect summer statement earrings.
11. For all my lipstick lovers, this tee if for us. LOL
12. These cargo pants look so comfy.
13. The backpack of my dreams. #leopardprintlover
14. A citronella candle for the luxury lover. And this one is the ultimate splurge but will look so gorgeous on your deck.