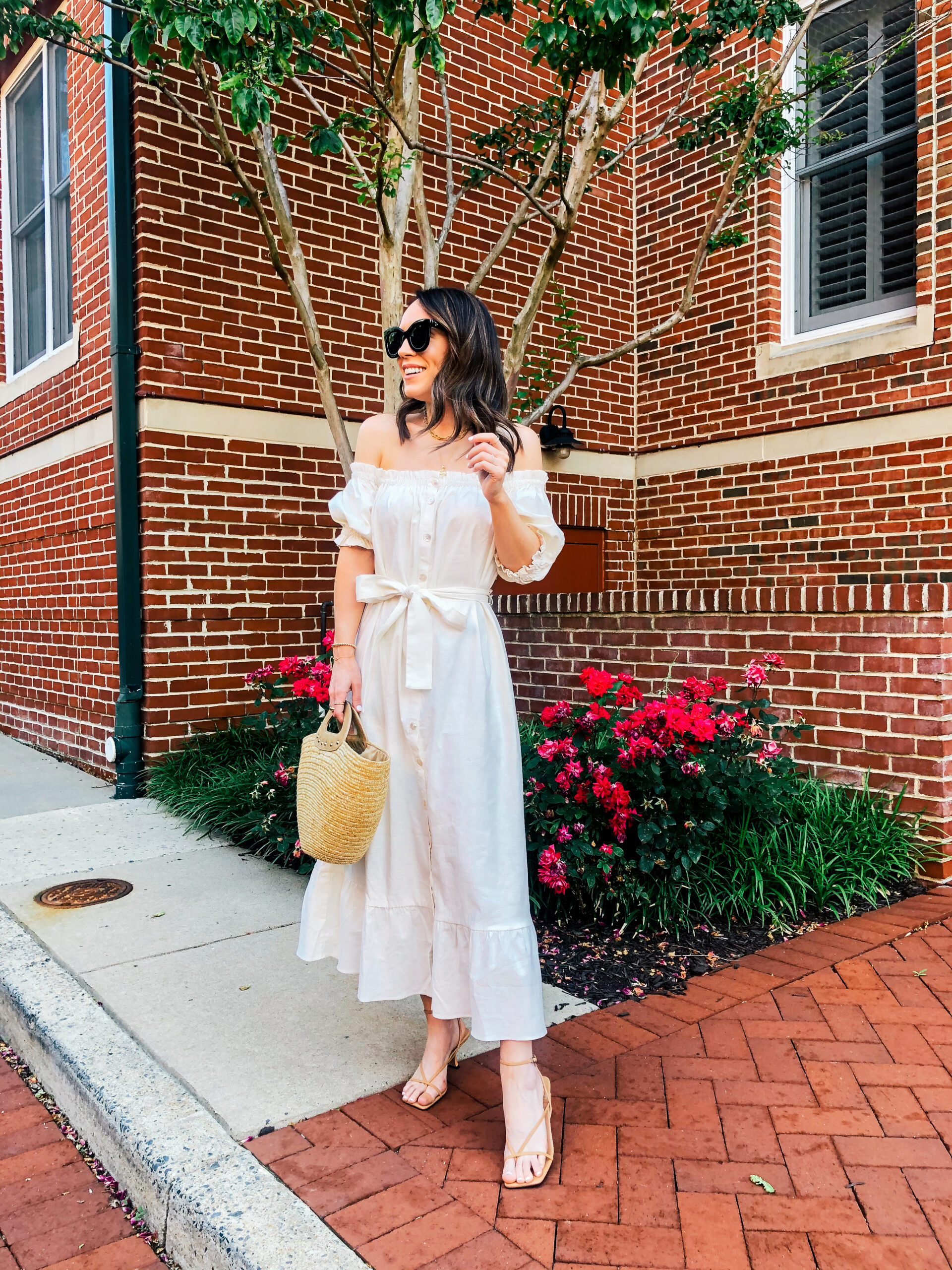 Dress (size down) | Sandals | Bag (similar) | Sunglasses | Necklaces here and here (my discount code is ALITTLEBITETC)
1. Cute sets always motivate me to workout – anyone else? Love the look of these!
2. I really want to try this new bronzing powder.
3. I'm considering splurging on this body cream because I have so many great things about it. Anyone tried??
4. Next up on my must buy – an ice sphere for the face! Or even some ice globes. I can't decide. If you have tried, give me your recommendations.
5. This is the knitted coverup skirt I ordered and am excited to wear with all my swimsuits!
6. Love this portable beach chair option. (I really wanted this one but hoping it comes back in stock!)
7. I love discovering new jewelry brands and this Black-owned brand has the most gorgeous pieces.
8. If you want to splurge on a summer bag, I am obsessed with all of these. So unique and elegant!
9. If you are looking for a cute basic tee to wear when you workout, this one comes in tons of colors.
10. These sneakers are next on my list to get and I love this exact colorway!
11. And the slides have been on my wishlist forever too.
12. My girlfriend just bought this bikini from Target and she is obsessed with it and says it fits so well!
13. Even though it is super hot outside, I am always freezing indoors and wear sweatshirts non-stop. This one with the cinched waist is so cute.
14. Nordstrom has a ton of beauty items on sale right now and few things not to miss: tons of Jo Malone on sale, Tom Ford glosses (expensive but worth it), this rose body wash that I have and love (on sale for under $8) and my holy grail anti-aging face serum.