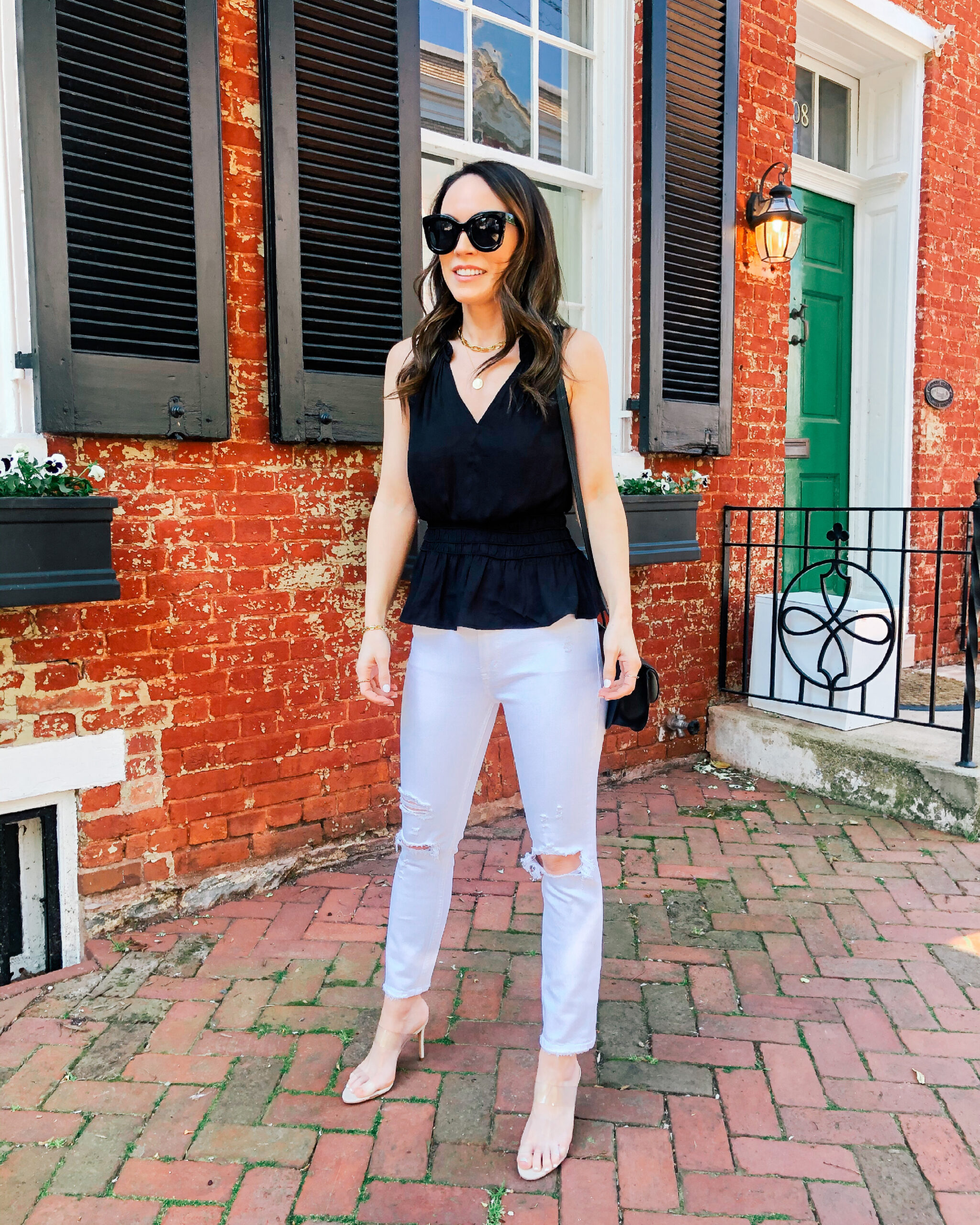 Top | Jeans | Shoes | Bag (similar) | Sunglasses
1. Tons of amazing designer items on sale here: these sandals are gorgeous, this Fendi tote and this bucket bag which would be so cute on a beach vacation!
2. The perfect baseball cap to wear with all your casual outfits and it's only $30.
3. Many of you loved the sarong that I shared in my swimsuit haul blog post but asked for a lower priced option and this one is stunning!!!
4. I adore the scalloped detail on this bikini and it's under $30.
5. Wow, wow, wow – the color of this midi dress!!
6. I'm thinking of getting these jelly slides for the pool. I love the chain detail on them.
7. Such a good oversized basic tee – I love how slouchy it is.
8. A few beach totes I'm loving: this one has Loewe vibes but at a much lower price, I'm liking the red/white/blue version of this tote and this tote is incredibly sturdy (I have it in another colorway and it's held up for 5+ years).
9. This diamond initial bracelet would make a great graduation gift.
10. I have been wearing a ton of cream blushes lately and this one is on my radar.
11. Ok these cropped pants from Lululemon look insanely comfy!!!
12. I just ordered this cream midi dress for summer and it looks so dreamy!
13. My favorite sweatshirt now comes in cream – I must have this one (her sweatshirts are truly the best and worth the splurge).