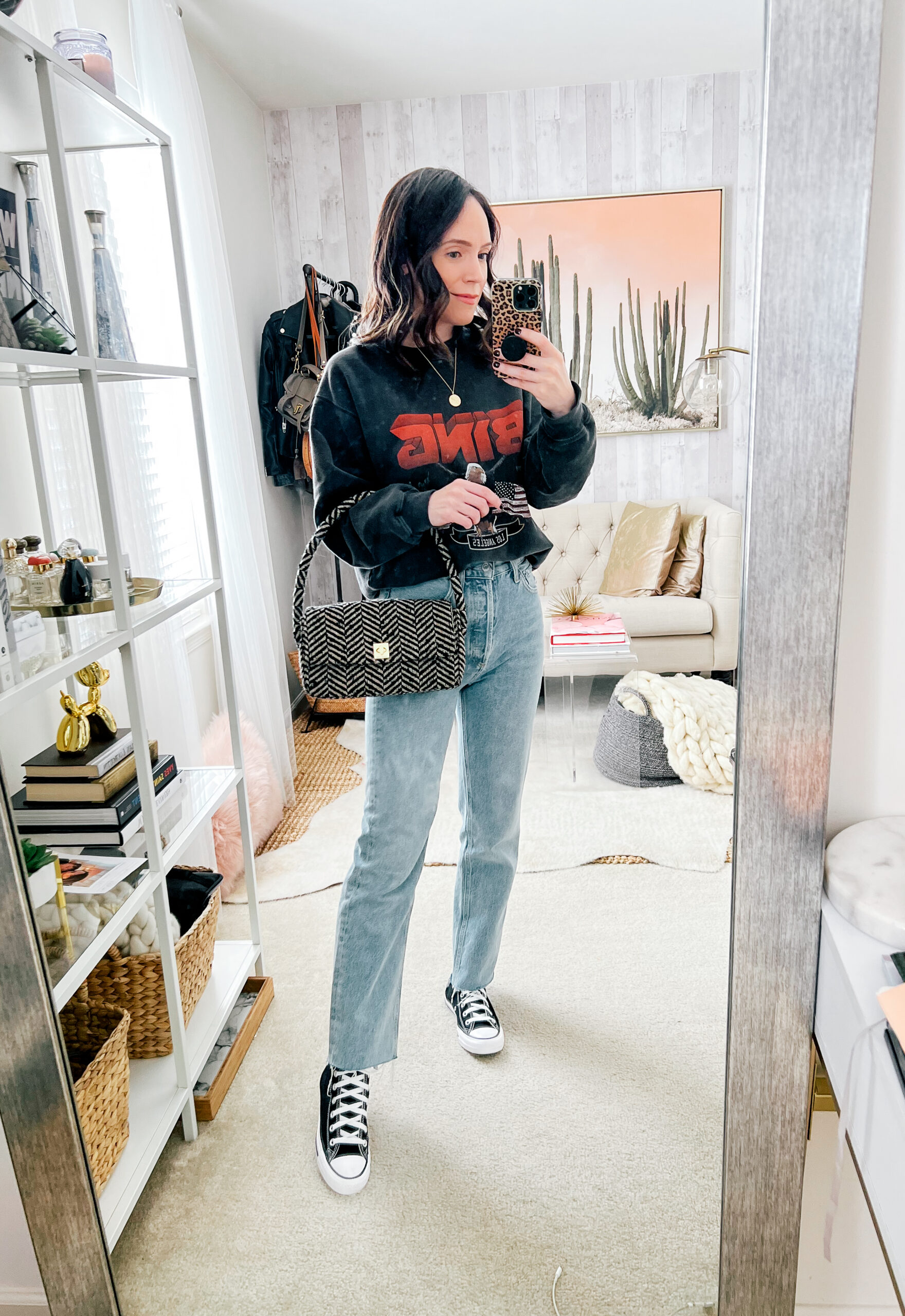 Sweatshirt | Jeans | Sneakers | Bag
1. An absolute gorgeous statement floor length mirror!
2. The weather has been getting a bit warmer here and I find myself looking at sandals getting excited to wear them again.
3. I have two pairs of Abercrombie trousers and they are the best fitting ones I've found! The new spring colors that were just released are so beautiful.
4. How chic are these colored wine glasses? Perfect for entertaining.
5. I love the pearl handle on this straw tote – a great option for any upcoming warm weather vacations.
6. These butterfly earrings!!
7. A total splurge but this white trench is gorgeous and will be a classic wardrobe piece.
8. I started watching Stolen Youth on Hulu last night about a cult at Sarah Lawrence College and the story is INSANE!
9. I'm a sucker for cream and liquid eyeshadows and these are on my wishlist to try next!
10. If you are looking for faux florals for spring, there are TONS of super affordable ones here.