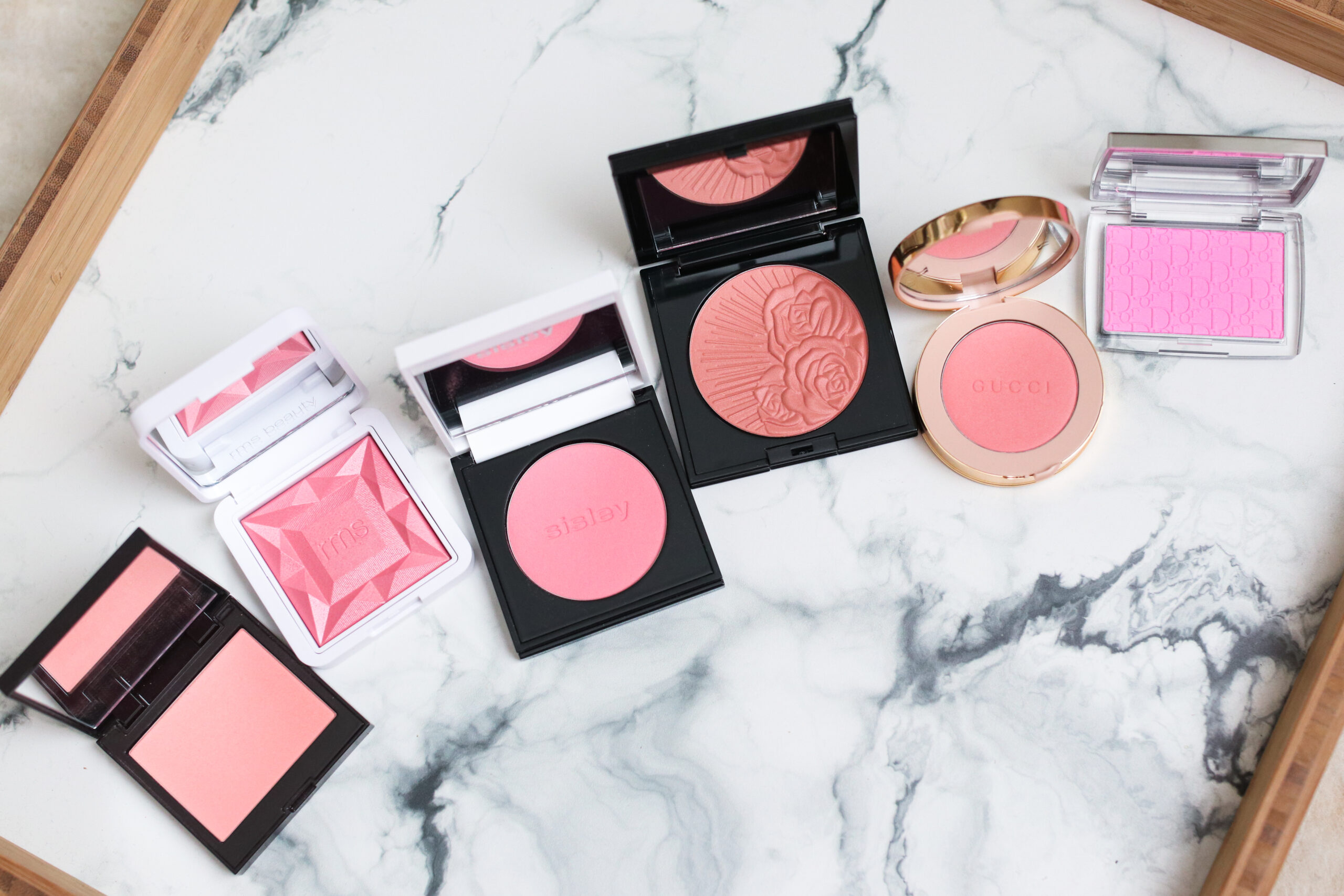 I've been gravitating towards cream products more and more over the past few years, but I still have quite a few powder products I love and use. Here are my current favorite powder blush formulas and some of my most used shades. Most of the formulas are all quite similar in how they perform and wear.
1. Laura Mercier Blush Color Infusion – I have been using her blushes for many years and they are still some of the best. A few new shades were released over the past year and Watermelon was one of my favorites.
2. RMS Hydra Powder Blush – This is my newest powder blush but the formula is stunning. VERY pigmented and you need to use a light hand to apply and build up. There is shimmer to it but it looks quite natural when on.
3. Sisley Le Phyto Blush – Quite a splurge but the Sisley blushes are richly pigmented, blend beautifully and last all day long.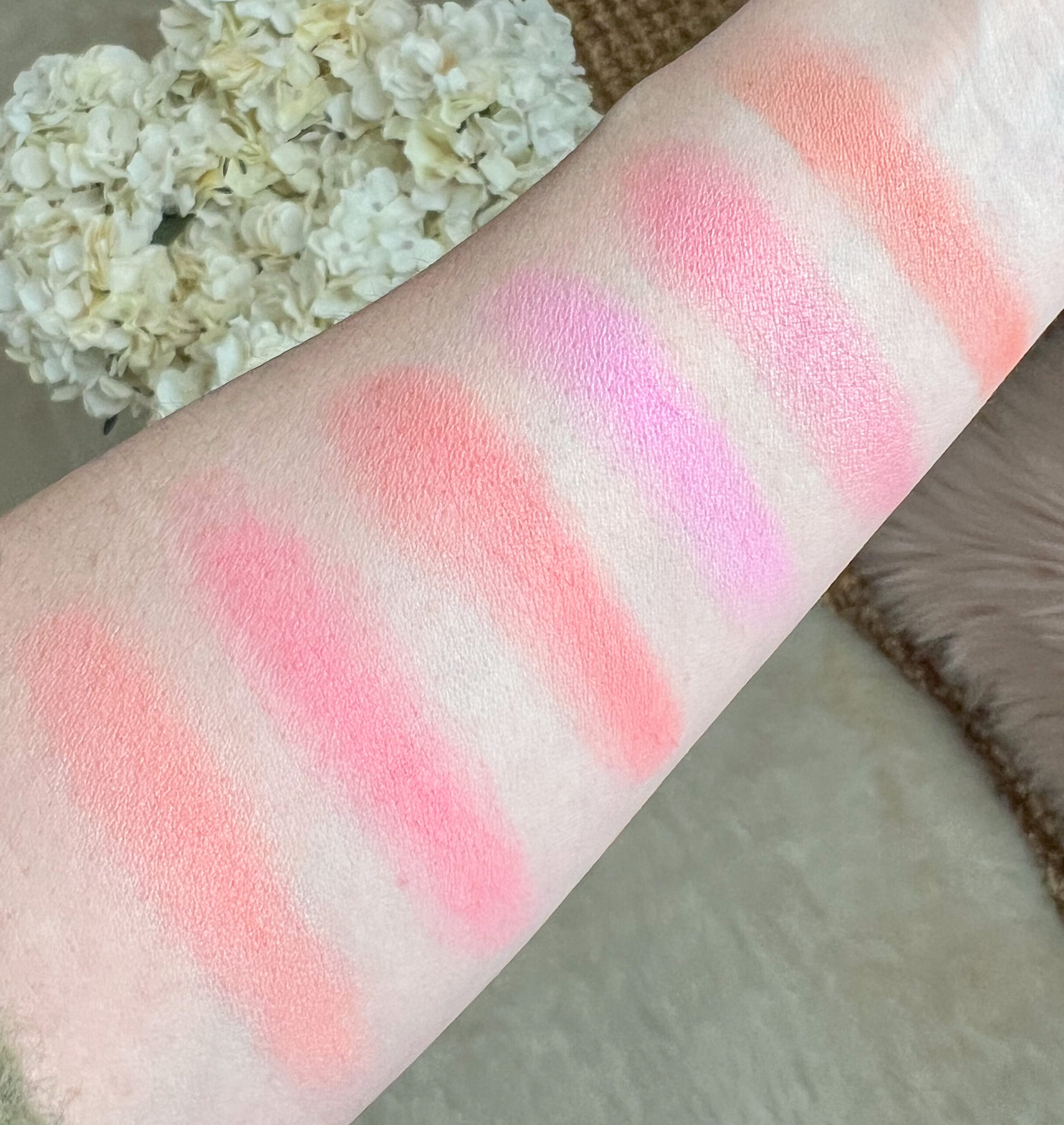 Swatches: Laura Mercier Blush Color Infusion in Watermelon, Sisley Le Phyto Blush in Pink Peony, Gucci Blush in Silky Rose, Dior Backstage Blush in Rosy Glow, RMS Hydra Blush in French Rose, Pat McGrath Divine Blush in Nude Venus
4. Pat McGrath Divine Blush – It took a bit for me to get into this formula because it is very pigmented and tends to stick to cream products I have underneath. However when I use it with powder bronzer or a loose powder on the cheeks, it is gorgeous. And the Nude Venus shade is a stunning golden peach.
5. Gucci Luminous Matte Blush – A very finely milled formula that easily glides right on the cheeks. The finish is a soft matte and looks so velvety on the skin.
6. Dior Backstage Blush in Rosy Glow – The color is the main focus for this blush and there is a reason it went viral. It looks so crazy and very cool toned in the package, but when applied it turns to the most gorgeous rosy flush. While it is quite pigmented, it's very manageable to apply and easy builds up.