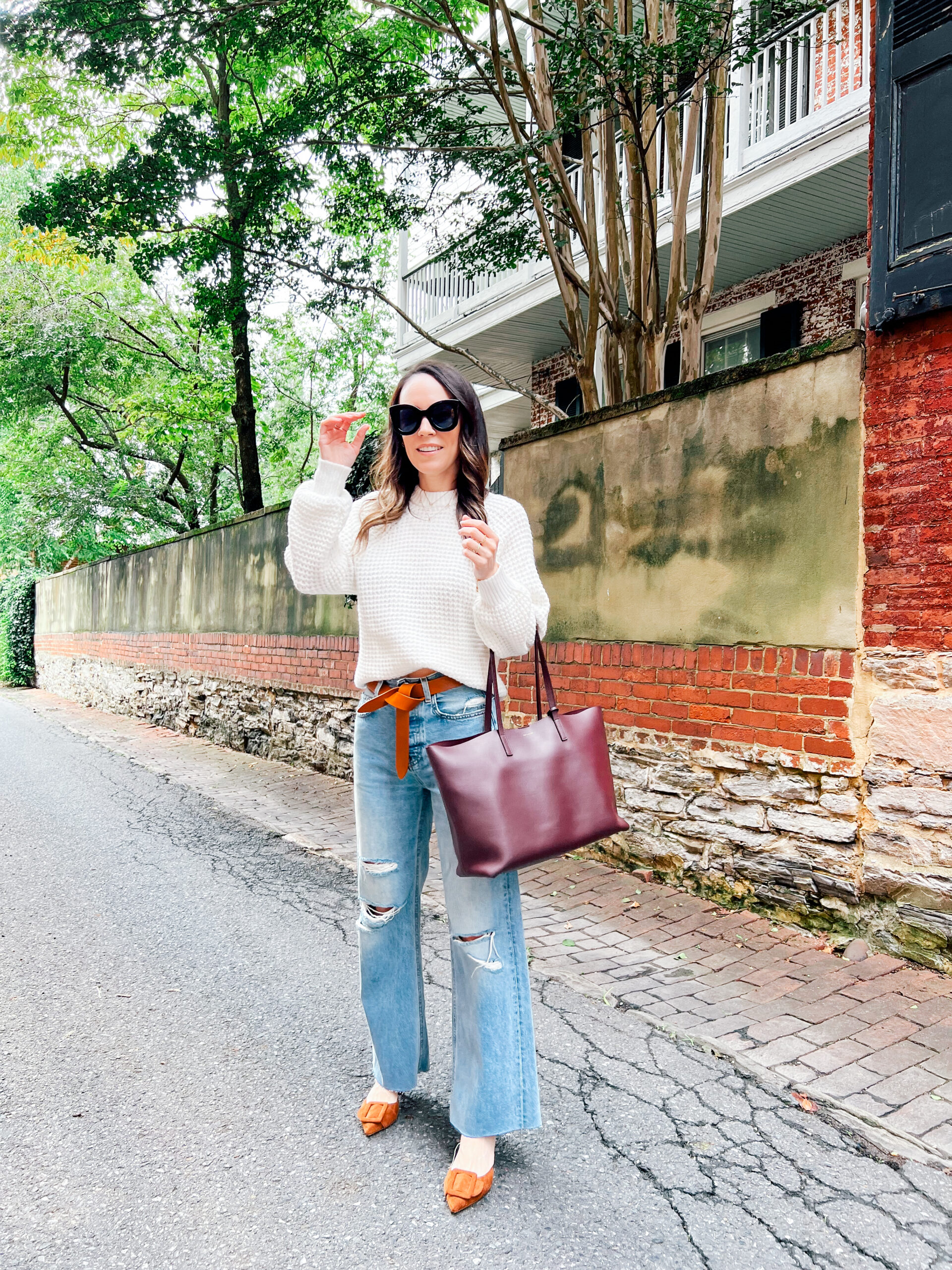 Sweater | Jeans | Belt | Shoes | Sunglasses | Bag
1. My favorite everyday braided tote but make it fall! (this mink shade is EVERYTHING)
2. Ok, Target! I am kinda digging this utility jacket they just launched.
3. If you live somewhere cold, I always recommend investing in different coats because it's often the only thing people will see on you some days. This plaid wool trench is a gorgeous statement piece and currently on sale.
4. I'm currently watching The Patient on Hulu and while the first two episodes were just ok, the third that was just released this week is definitely better and now I am hooked!
5. New Chantecaille fall makeup collection – absolutely stunning!!!
6. Tatcha just launched a brand new body care line and it looks really lovely.
7. I told you that I want to get all of Phlur's fragrances and they just launched a new one!
8. For those looking for fall family photo outfit ideas, I would totally wear a dress like this with knee high boots.
9. I'm kind of on the fence about the western boot trend but these splurge ones are ones that I would actually wear.
10. Shop all my updated Revolve favorites here.
11. The online photos for these trousers look AWFUL, but they may be cuter on so I will order and let you guys know!