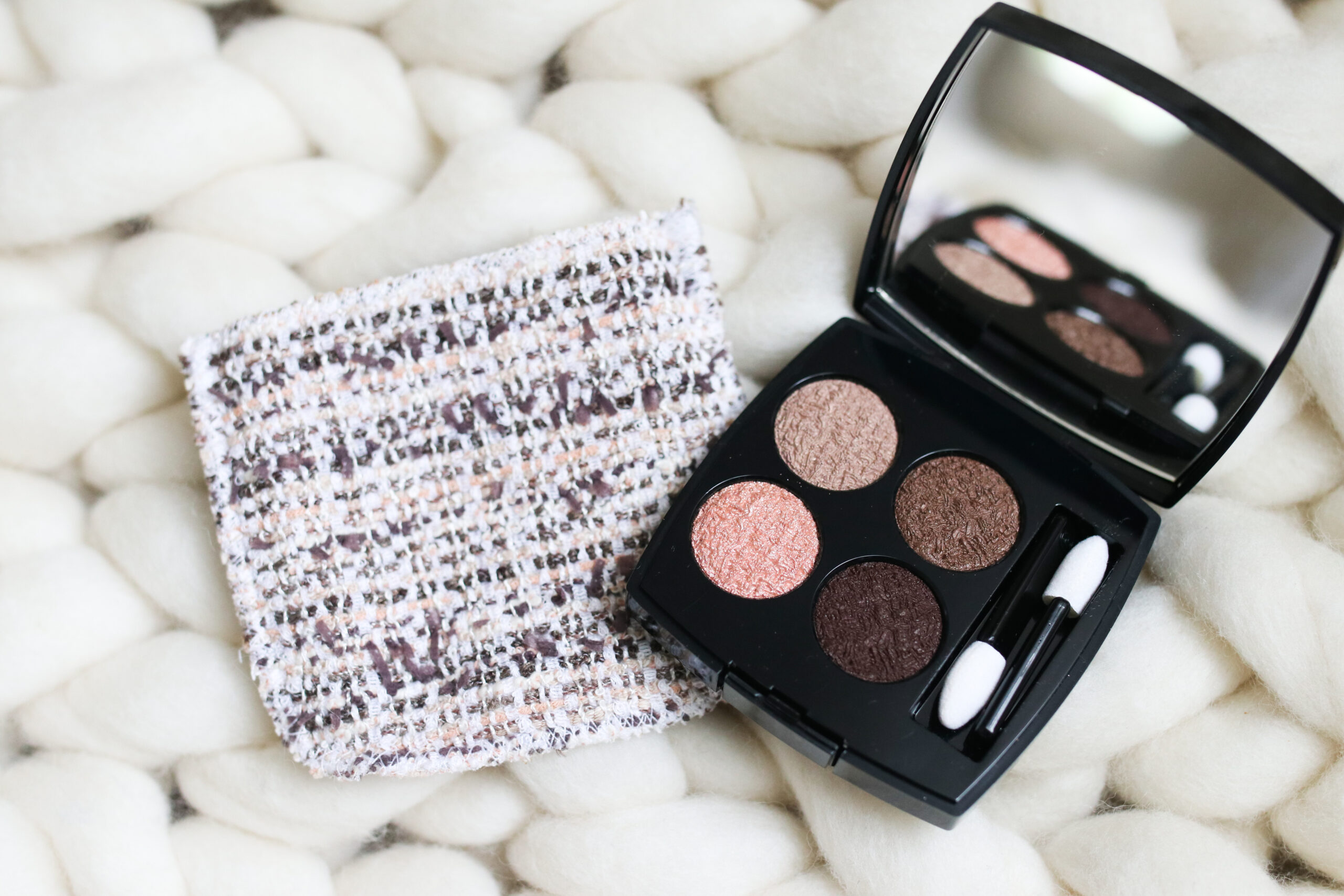 Chanel got me again with their limited edition eye shadow quad and I had to grab one of these Les 4 Ombres Tweed in the shade Tweed Brun et Rose. I am still loving this limited edition quad from earlier this year and thought this Tweed texture for fall was so gorgeous too! The rest of the shades were very wearable but most pulled too warm or plum for me while this was a great neutral pairing.
The quad even comes in a tweed case which is a nice touch (and for this price, I am glad they went this extra step). The formula is similar to all the Chanel eyeshadows though the light pink shade is more of a chunky sparkle and not as smooth and shimmery as the other three. For that I press it on to the lid with my finger or a flat brush so it adheres though there is a slight bit of fallout after.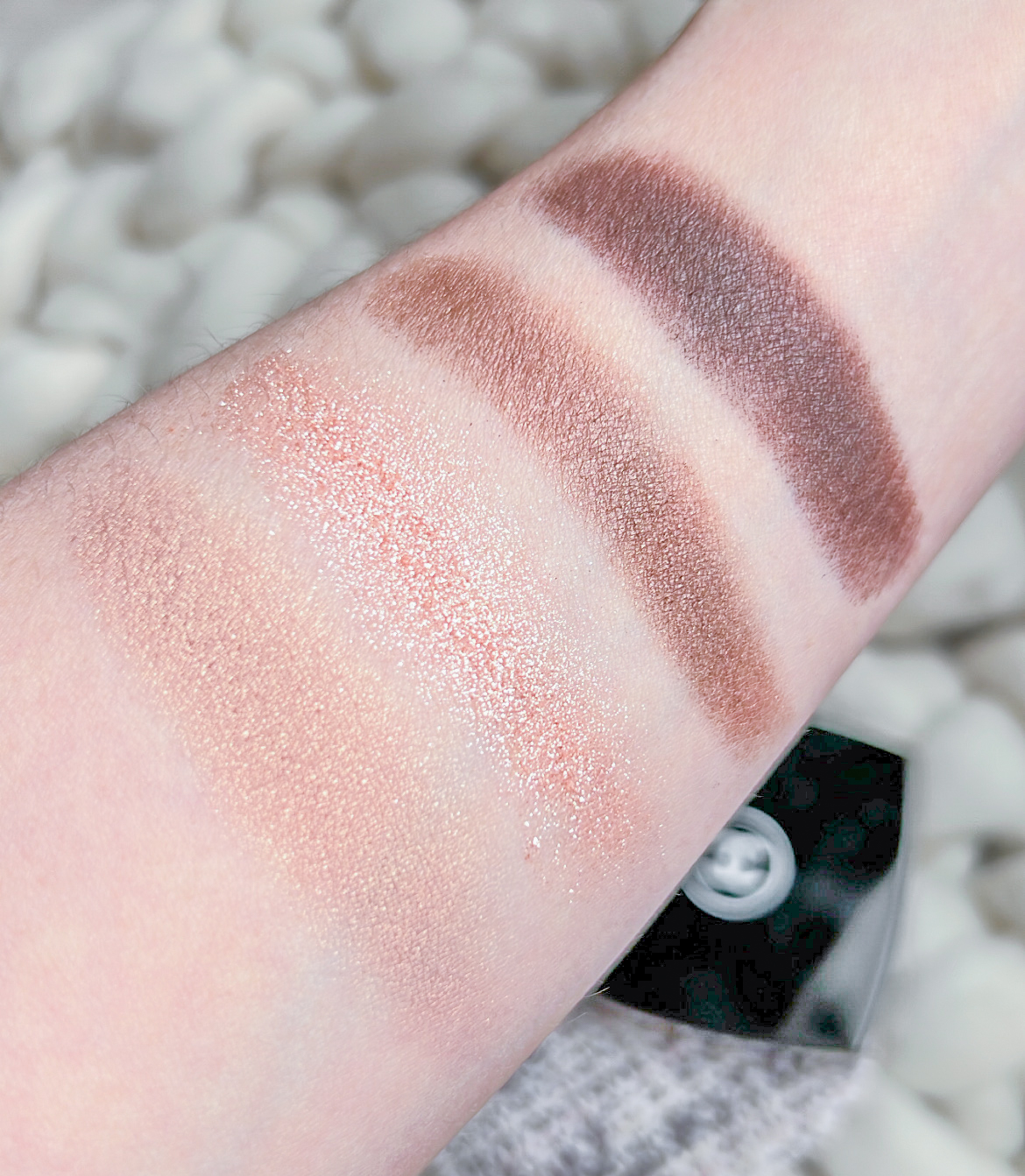 For me this palette was definitely worth the splurge since I know I will wear the colors for everyday and the texture is rich and pigmented. If you are debating this palette but want something equally fabulous but a bit less expensive, this new Dior fall palette is it!!! Ugh, that is on my wish list now too.