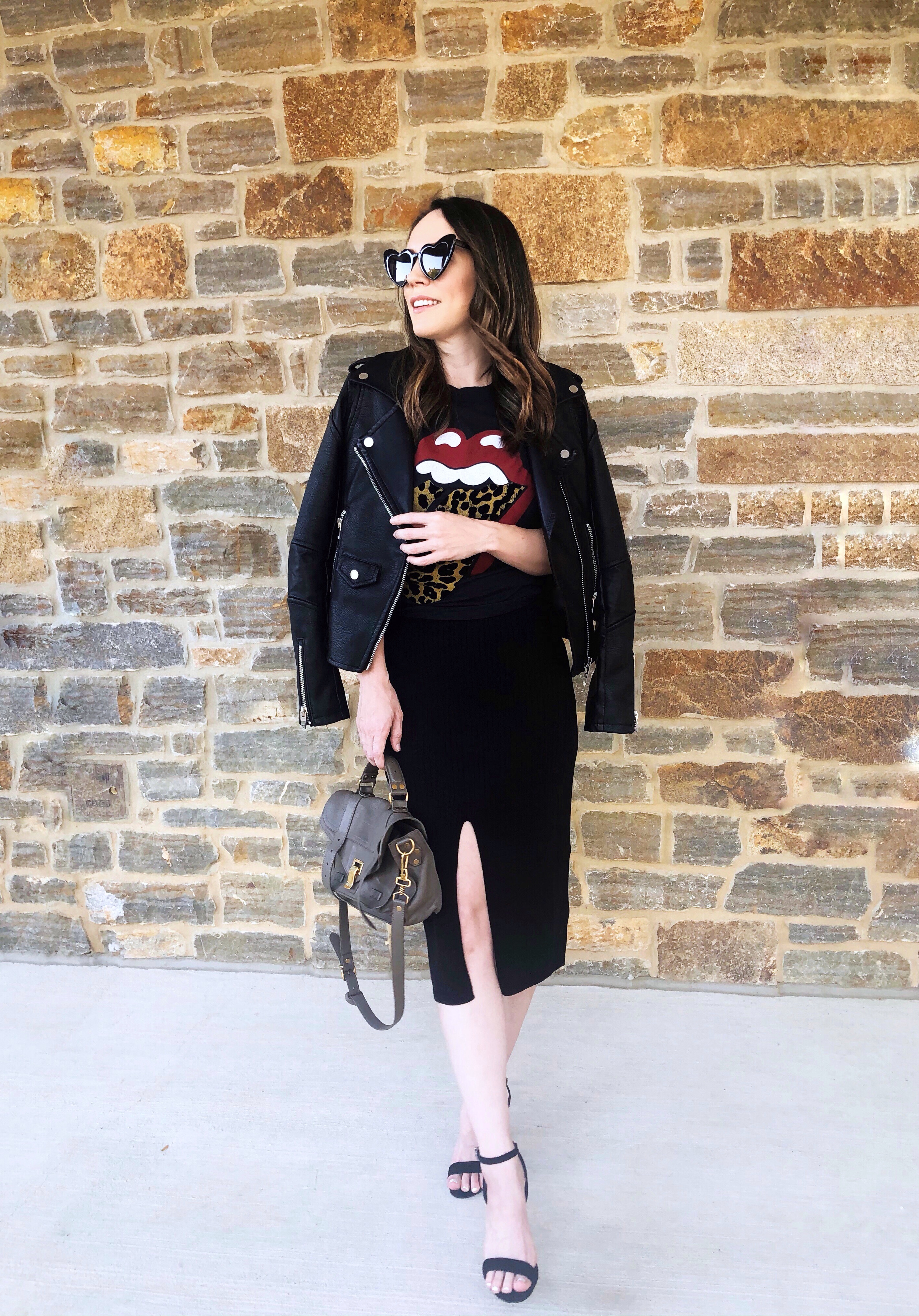 Jacket (similar) | Tee | Skirt | Sandals | Sunglasses | Bag
Happy Friday! I have so many great finds for this week's Friday Finds! A bunch of accessories and beauty products that have caught my eye. Read on for all my finds:
1. Diptyque just released their advent calendar! If you are a Diptyque lover, this is a must (and it normally sells out in a few days so I would act fast!).
2. All the holiday sets and limited edition pieces are beginning to show up in store and this Dior eyeshadow palette is an absolute stunner!
3. I am obsessed with these croc-embossed boots that are so popular right now. They are a splurge but the shape and style is timeless. These are quite similar at a third of the price.
4. J.Crew always has the best sweaters every fall/winter. This leopard/heart one is in my cart right now, you can't go wrong with fair isle print in the winter and I grabbed this puff sleeved number on sale and love it.
5. How are we feeling about the combat boot trend? It's growing on me so I ordered these to see if I like the style on me.
6. If you are looking for a great pair of slimming workout leggings, I have these and absolutely love them! They are incredibly flattering and really give a nice slimming effect.
7. I always incorporate a retinol back into my skincare routine in the fall/winter and I'm really interested to try this new drugstore option! There's a night cream, a serum and an eye cream.
8. I have a real fiddle leaf tree in my office but am contemplating getting a faux one for another room in my house. I found this one, this one and this one that look really great and are all under $80!
9. Every winter I like to pick up a new long tunic sweater that I can wear with leggings or jeans and I found this one that is only $40! It's on it's way to me so I will be sharing my thoughts on it shortly.
10. As an Olaplex lover (I use this treatment every week), this set is one that I have on my wish list for the holidays!
11. In addition to the Olaplex, this hair masque from Ouai is one that I go back to over and over. It makes my hair so soft and gives it amazing volume.
12. How many pairs of fuzzy slippers is too many to have? Asking for a friend. LOL Because I am eyeing these that look like absolute heaven for the feet!
13. The perfect pullover to wear to the gym (and frankly everywhere else because it's so cute and I would want to get my money's worth HA!).
14. OMG! J.Crew is doing a collaboration with Lele Sadoughi and the headbands and earrings are so cute for the holidays!!
Don't forget to browse through The Fall Shop at the top of my blog. I updated all the categories with new finds!