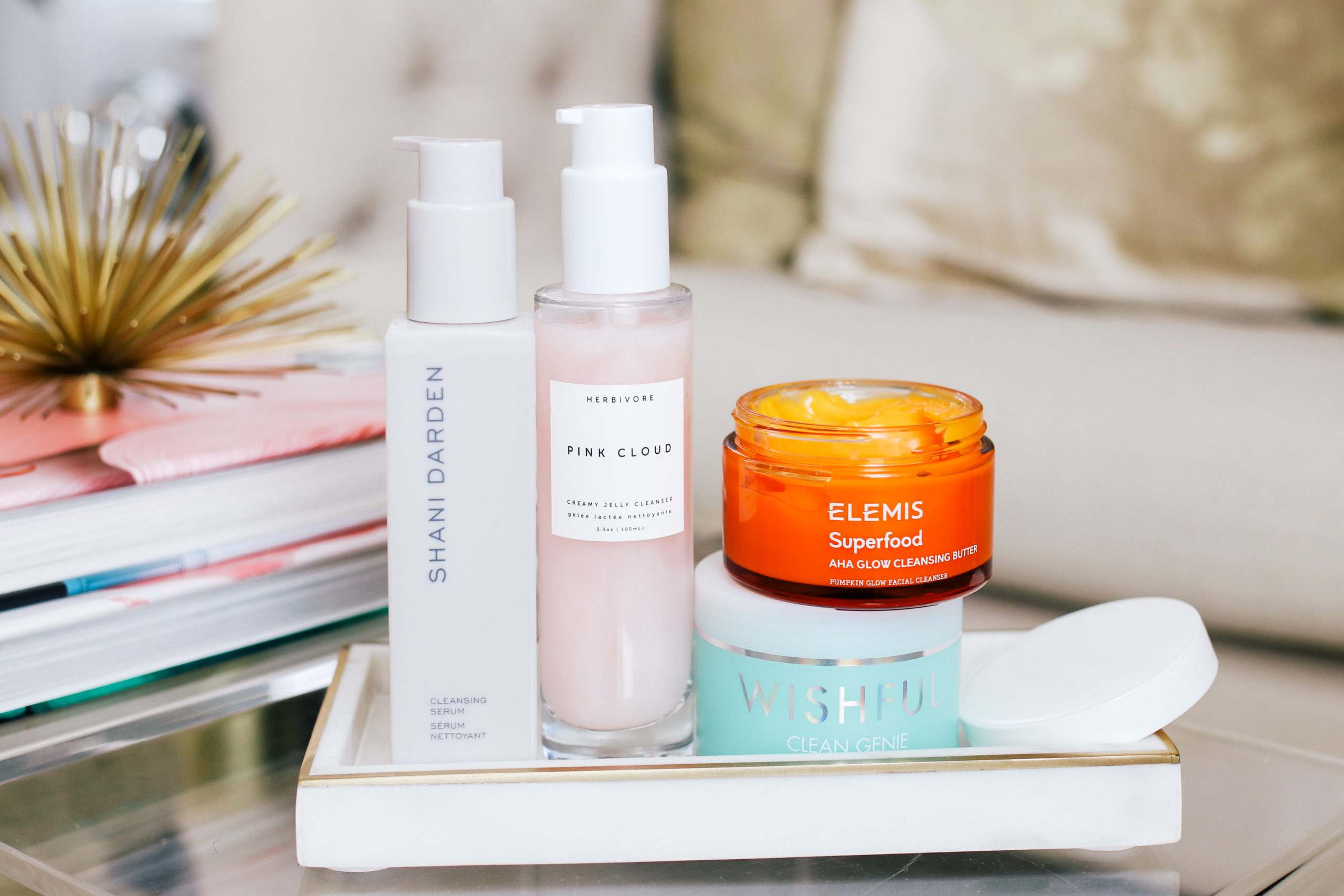 I can't resist trying new cleansers! They are my absolute favorite category of skincare and I love a variety of textures. I have four new formulas in today's post that I have been using and wanted to share my thoughts on. A few were major loves and others were just likes. Have you tried any of these and if so, what did you think?!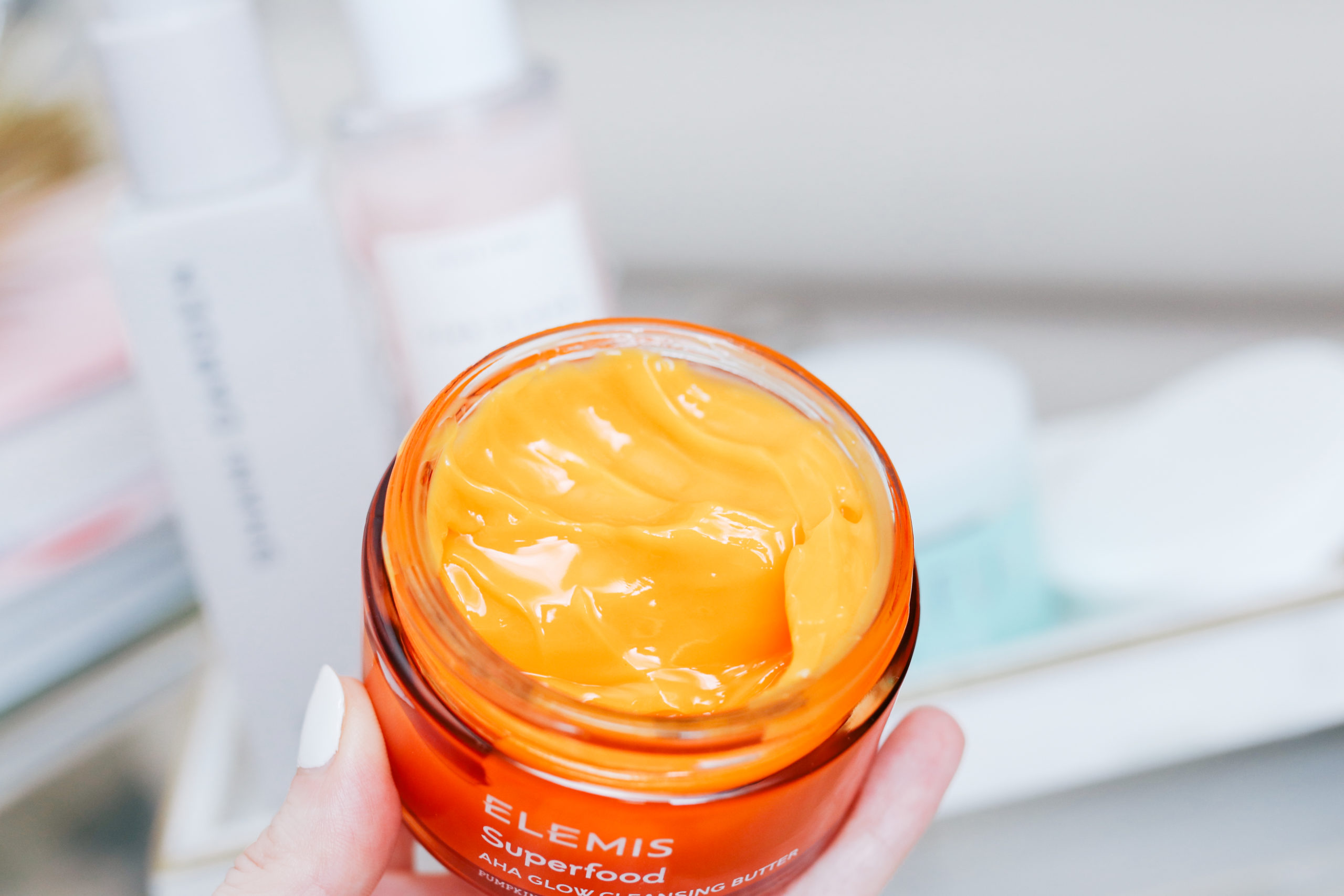 1. Elemis Superfood AHA Glow Cleansing Balm – I'm already a huge Elemis fan and especially for their Pro-Collagen Cleansing Balm which is one of my all time favorite formulas, so I was VERY excited to test this new cleanser. The texture is creamy is formulated with natural AHAs to help brighten and give the skin a deep cleanse. It removes makeup easily and leaves the skin feeling so hydrated and soft. For those that are cleansing balm lovers or Elemis lovers, this is a must have cleanser that won't disappoint!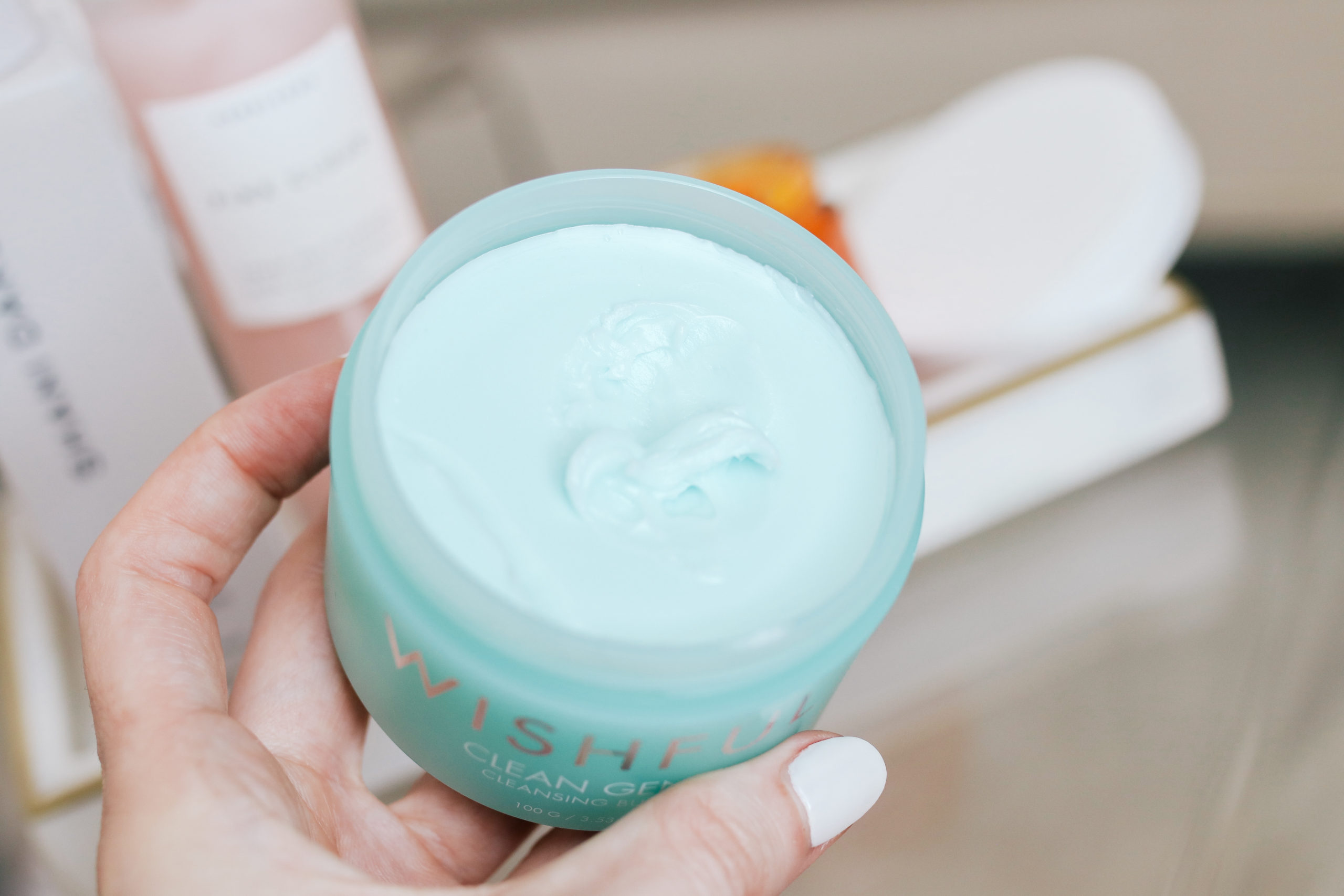 2. Wishful Clean Genie Makeup Removing Balm – While I LOVE cleansing balms, this was only a "like" for me. The texture is actually different from most others I've tried. It is still quite creamy but thin and has a ton of slip to it. It did remove most my makeup though I had a bit of mascara still left that I had to take off with an eyemakeup remover. After rinsing it off, my face still felt like it had some residue so a washcloth is necessary to use with this. It was nice but nothing special to be honest. The Elemis Superfood Cleansing Balm was 100x better and more effective in my opinion.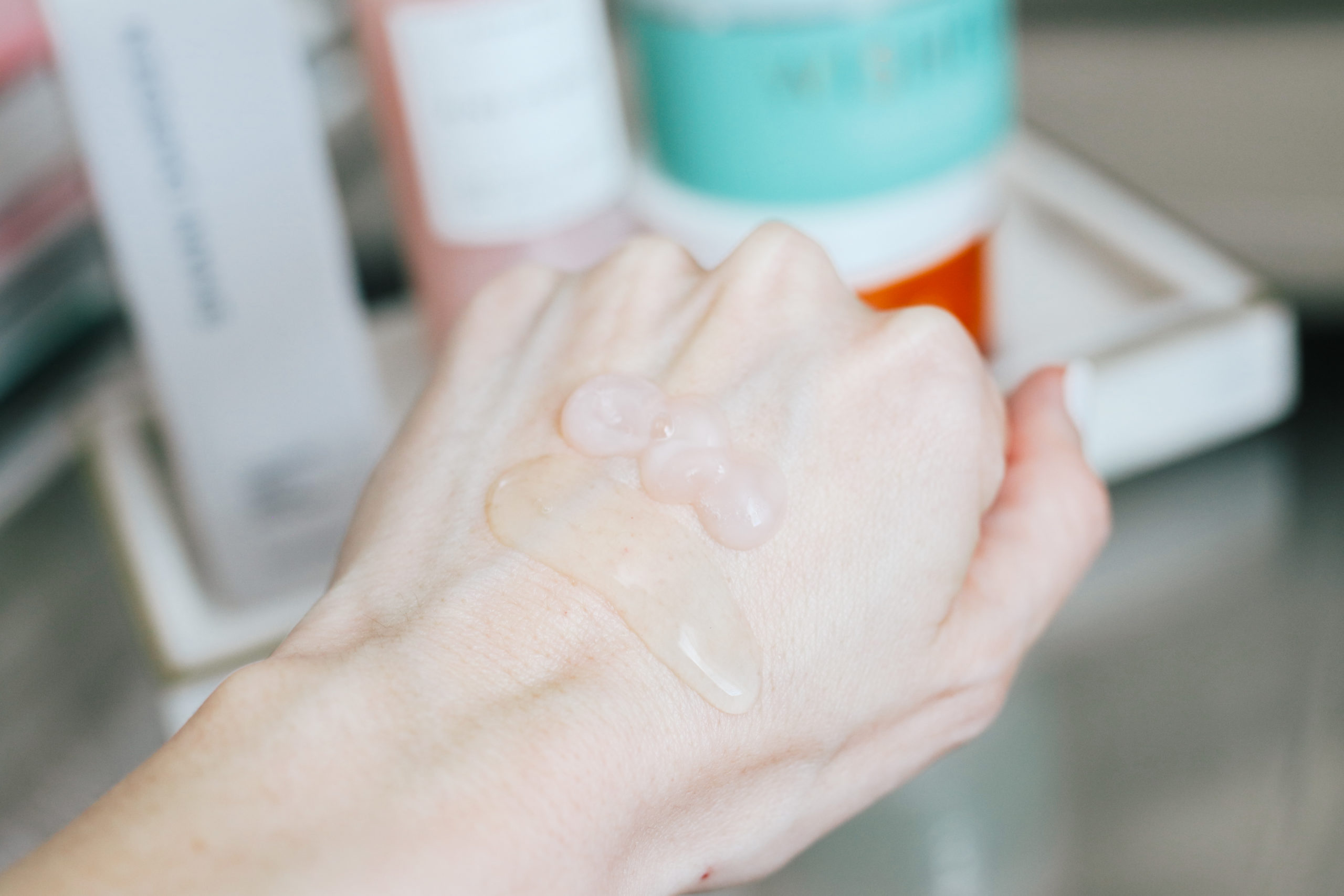 3. Shani Darden Cleansing Serum – I've been intrigued by Shani Darden products for awhile now and this is the first thing from her line I have tested. The texture is like a thick serum that turns into a light foam when water is added. It is designed to help remove makeup and impurities without stripping the skin or drying it out. I really liked this though it wasn't my favorite out of the bunch. It did remove makeup but not as effectively as some of my other cleansers. In fact, my Summer Fridays Amino Gel Cleanser has a similar texture and does a phenomenal job at removing makeup. The Cleansing Serum did leave my skin feeling nice and fresh but wasn't special enough to really wow me.
4. Herbivore Pink Cloud Rosewater Creamy Jelly Cleanser – The name of this cleanser is absolutely perfect – it is a jelly cloud! It's creamy and feels so smooth and silky on the skin. I prefer to use this as a second cleanse or morning cleanse because it didn't remove all my makeup as effectively as my cleansing balms. However, I still love it because my skin feels so supple and super hydrated afterwards! This one is a definite must try!