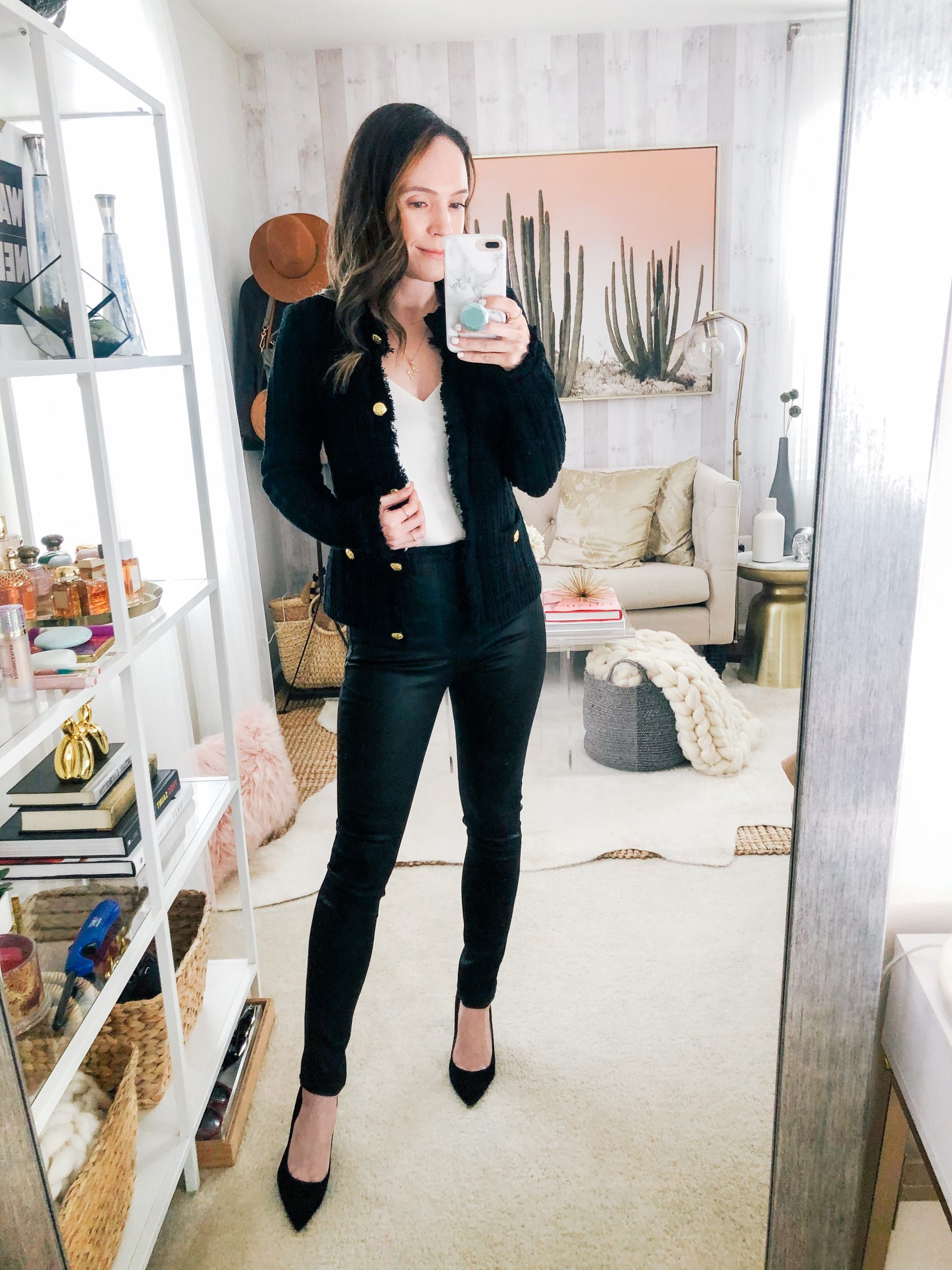 Cardigan (fits TTS) | Camisole (fits TTS) | Jeans (run big)
These are the best fitting high waisted denim! There is no gaps in the waist and they suck you in in all the right places. And this sweater/cardigan is very Chanel-esque and such a chic piece to dress up or down.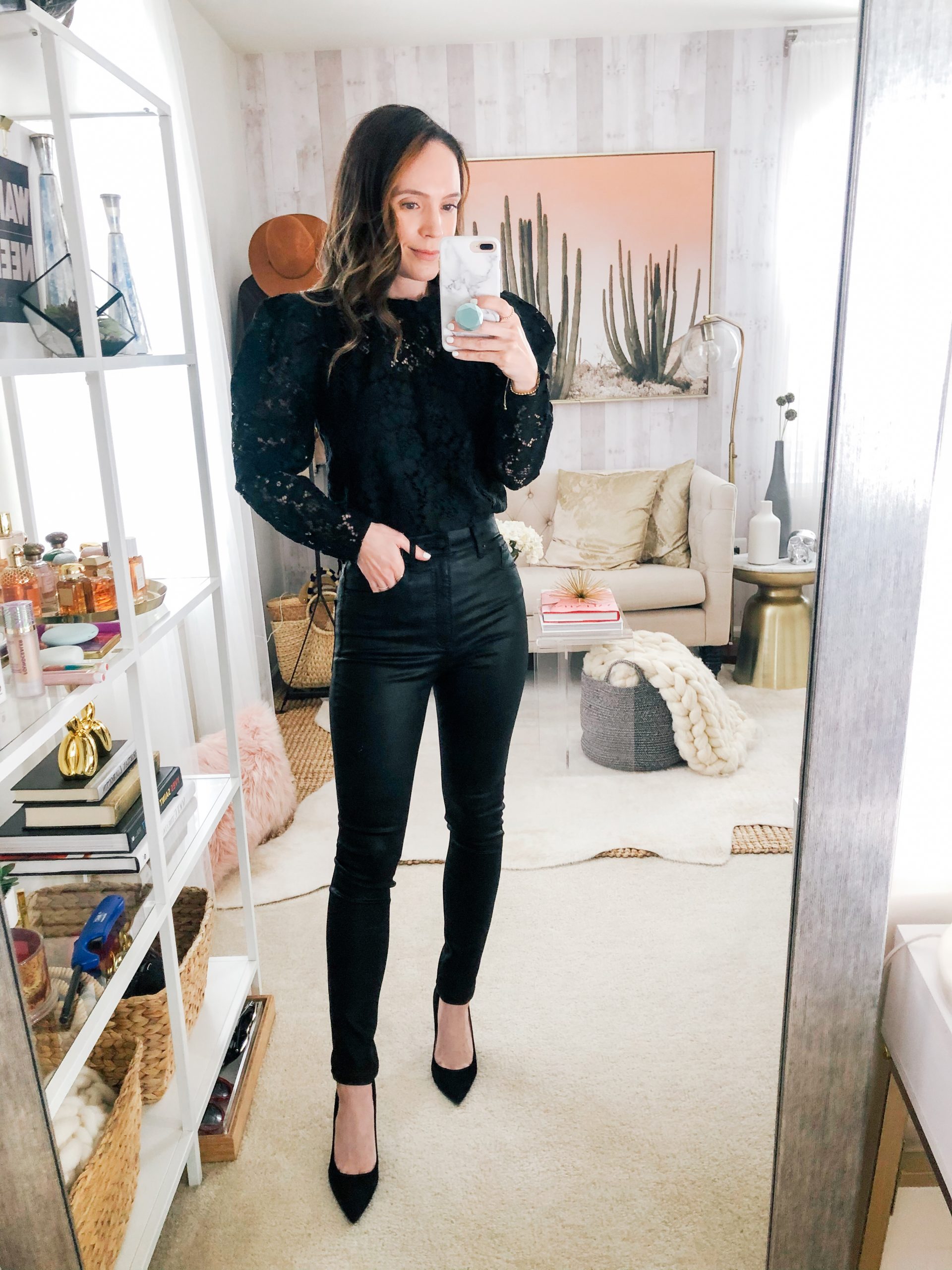 Top (runs big) | Jeans (run big)
For all my puff-sleeved lovers, this lace top is a major statement piece!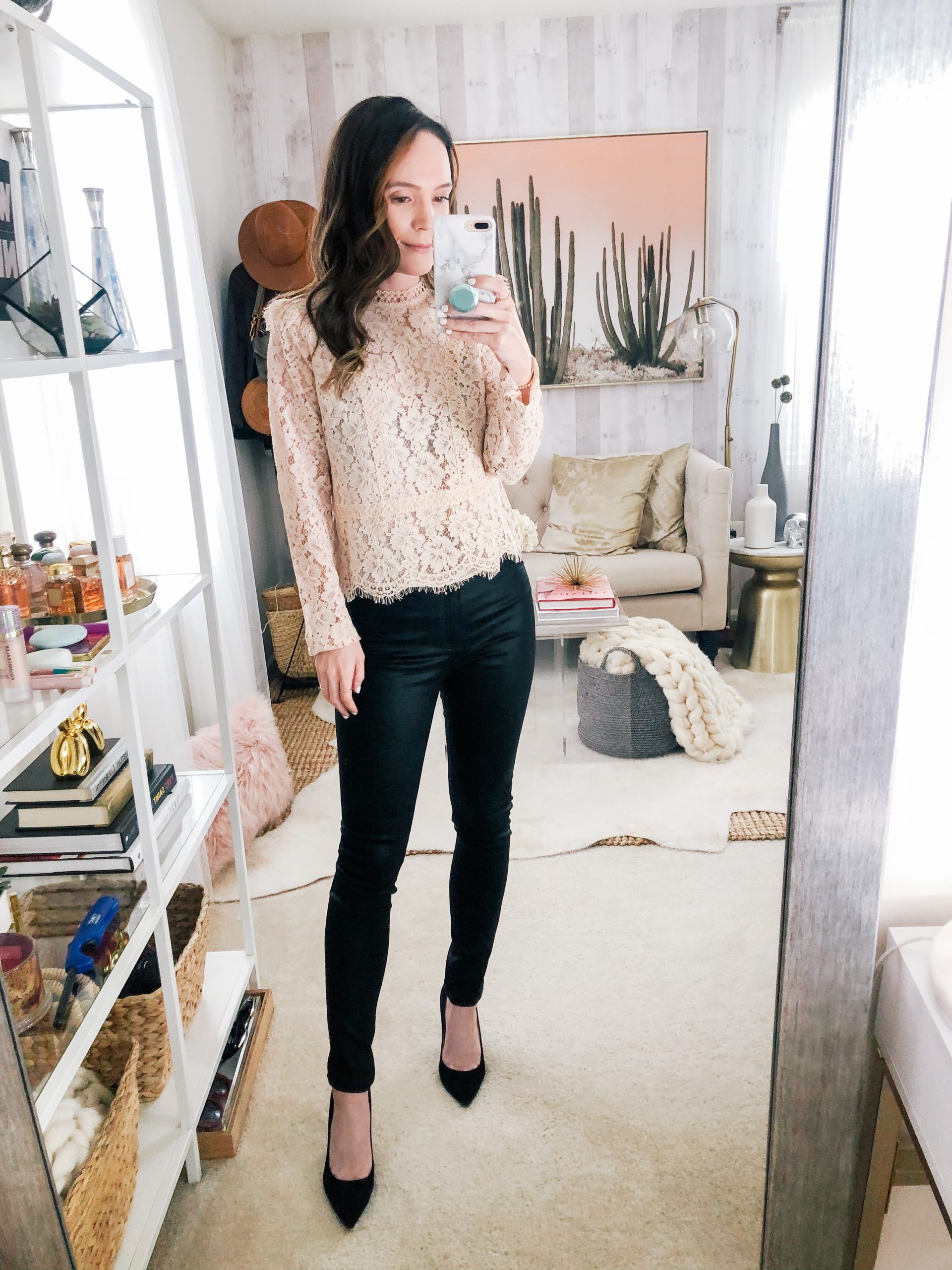 Lace top (runs big) | Jeans
If you love the lace look, but want something a bit more subtle this top is perfect. It comes in a bunch of different colors too.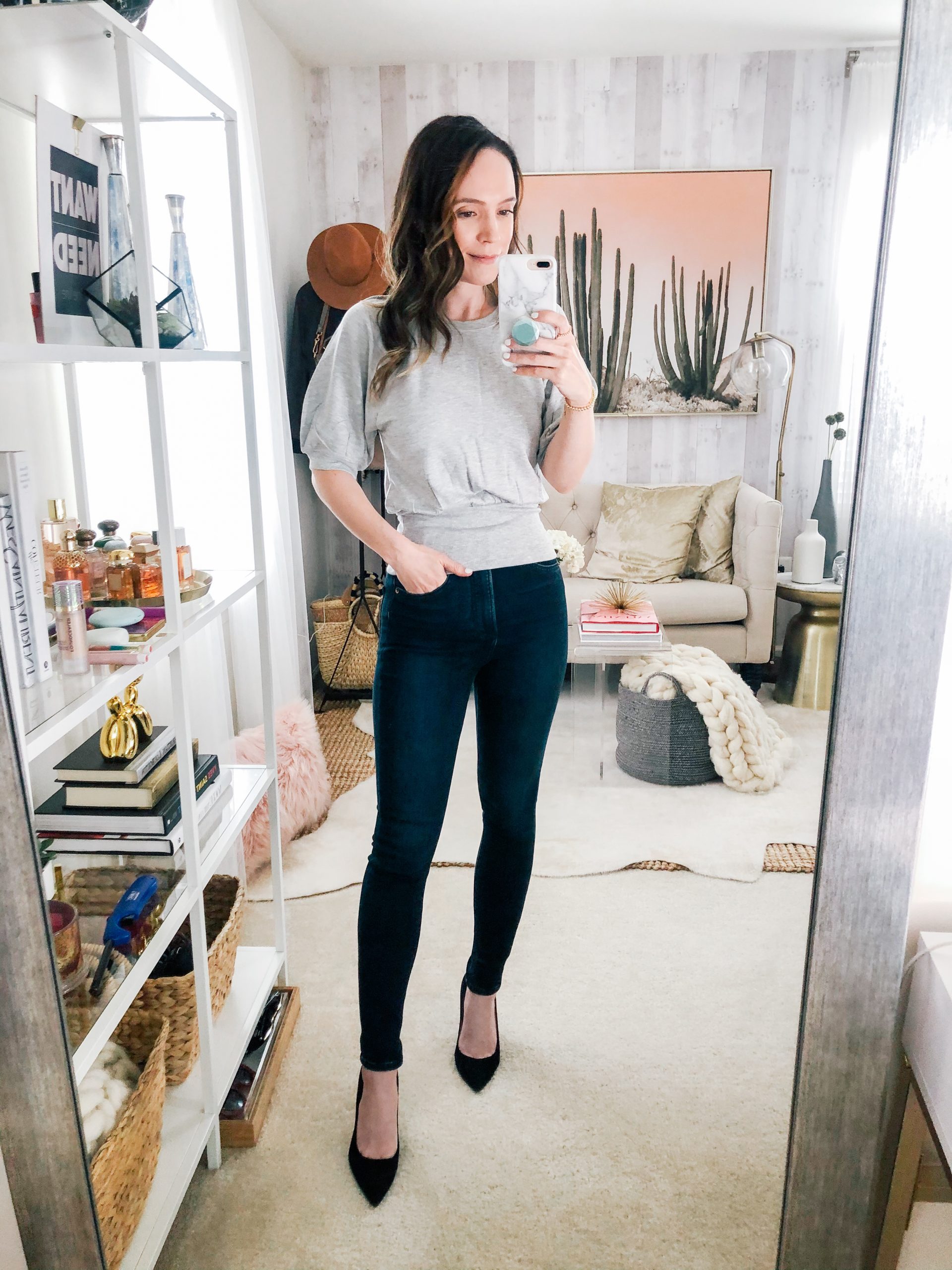 Top (runs TTS) | Jeans (run a tad small)
These jeans are the same fit as the coated style but in a gorgeous dark wash. Super slimming and no gaps at the waist!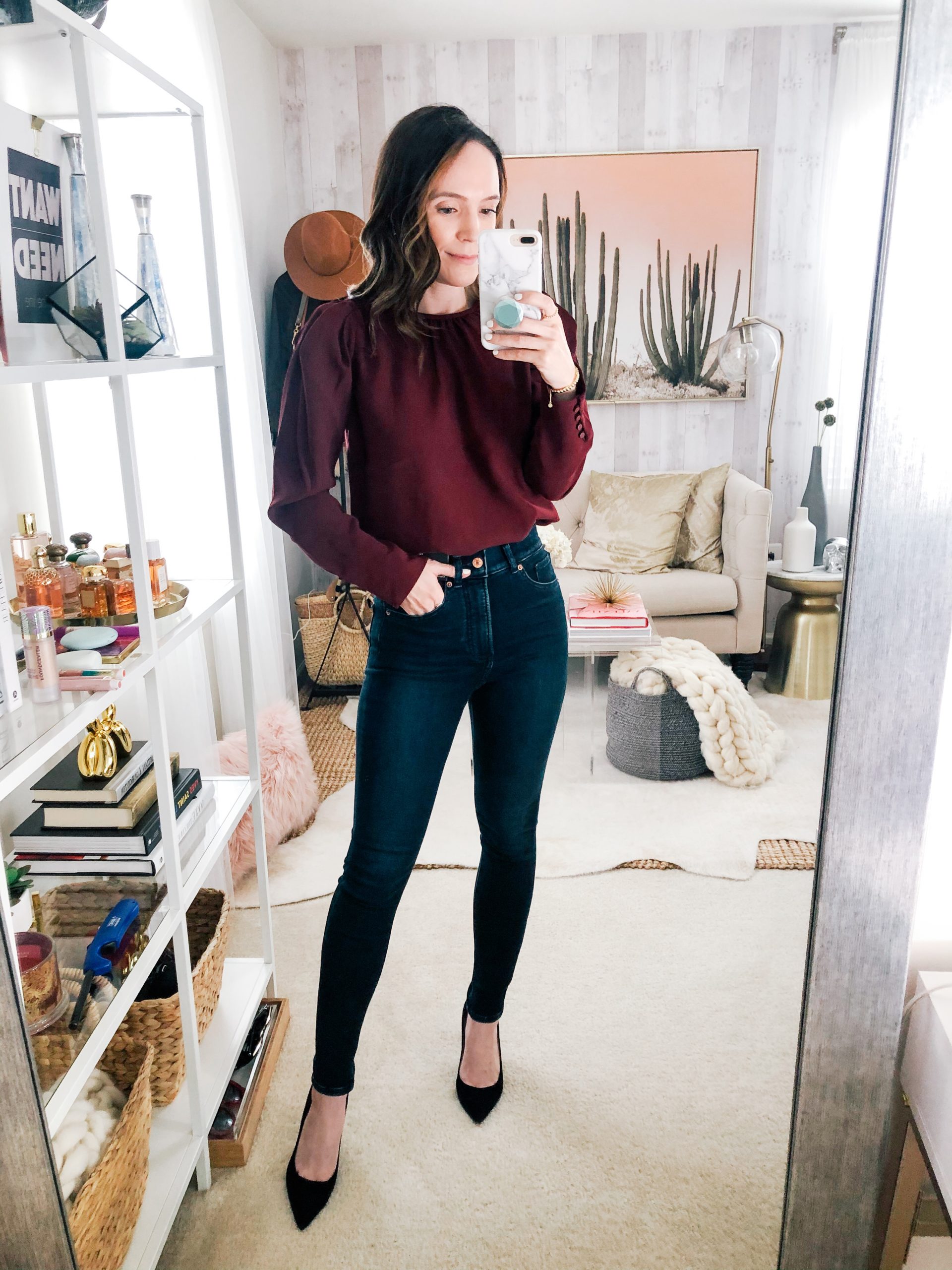 Top (runs big) | Jeans (run a tad small)
This burgundy top is a great option for fall family photos and the upcoming holiday season too.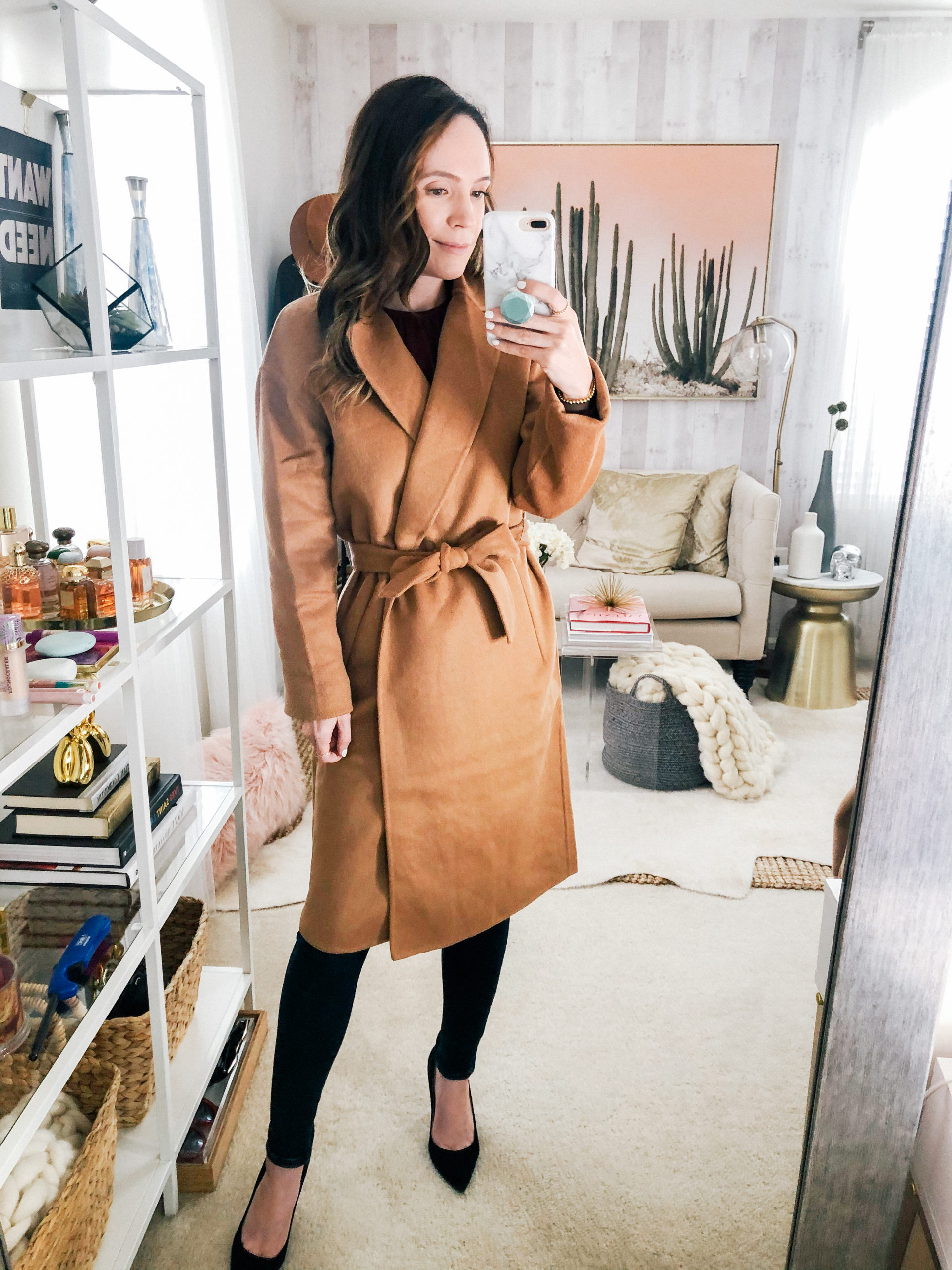 Jacket (runs big, size down)
I shared a fall haul from Express on my insta-stories the other day so I thought I would link everything here as well since I found so many great pieces! I saved all the videos to a highlight on my Instagram in case you want to reference back at any time.