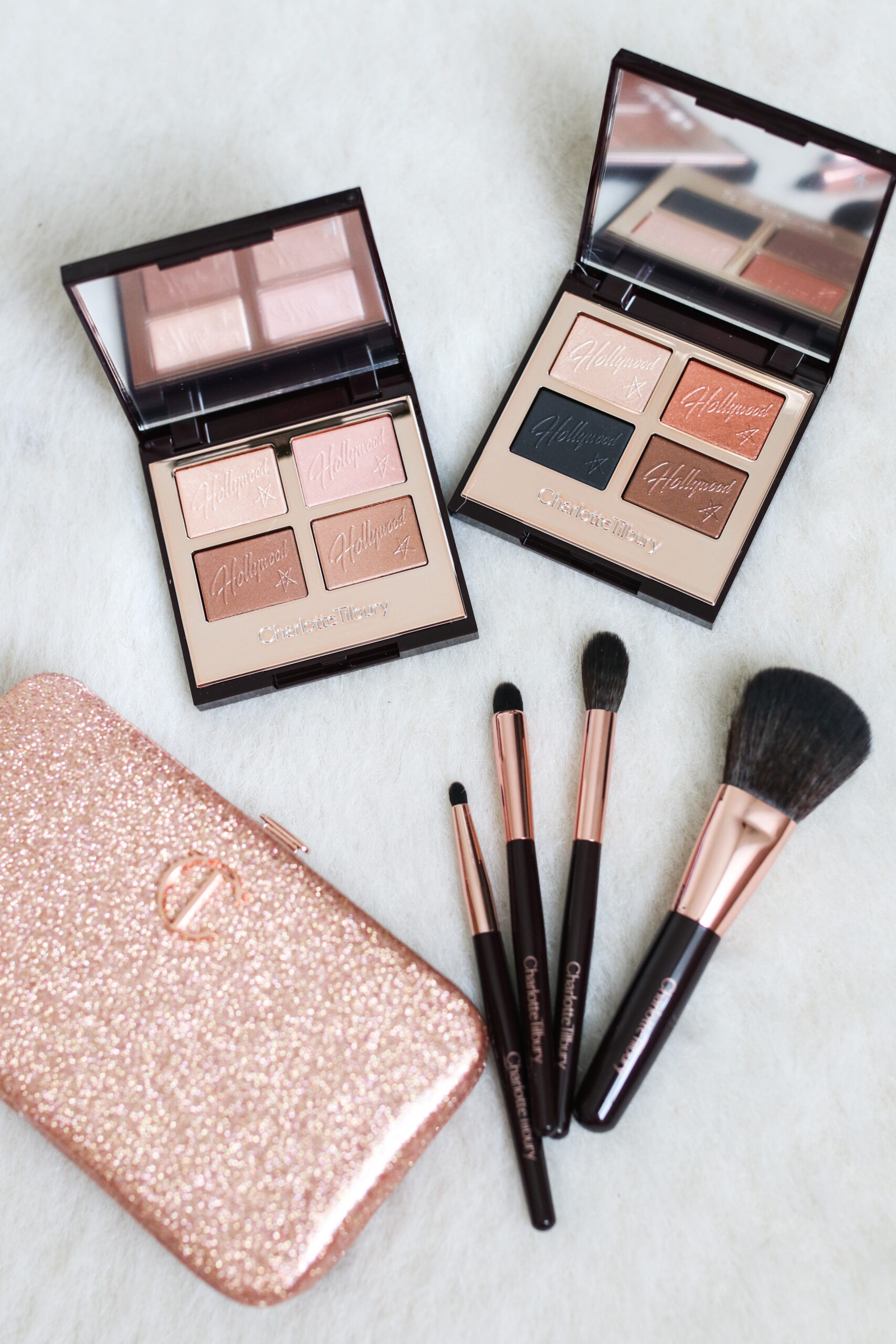 I am a huge Charlotte Tilbury fan so I immediately was drawn to her new eyeshadow palettes called the Hollywood Flawless Filter Luxury Eyeshadow Palettes. They are both neutral though one is definitely darker and more intense than the other. There is shimmer in all four shadows but it's so subtle and absolutely gorgeous on the eyes. The lighter one is called Star Aura and the darker one is Diva Lights.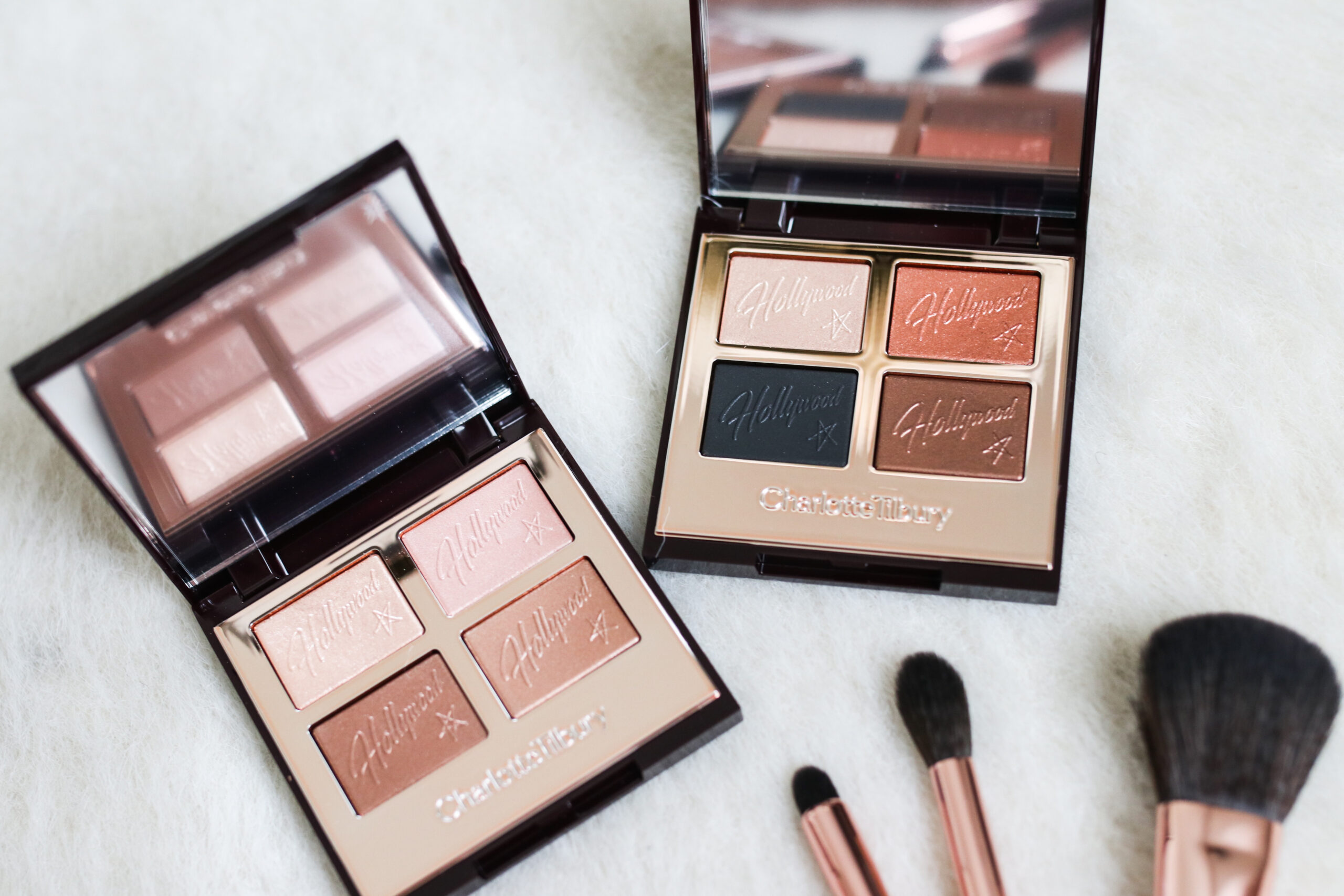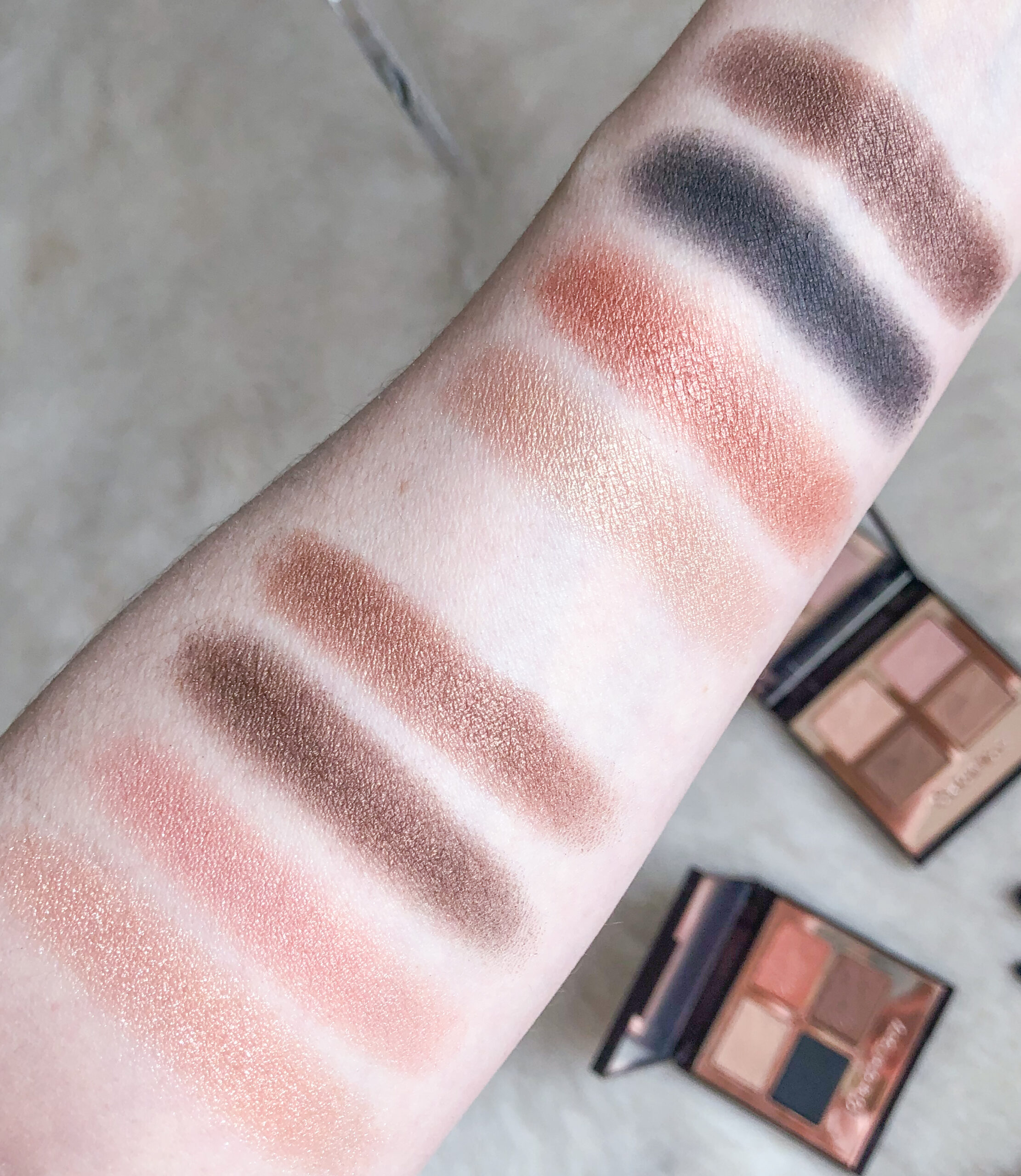 Swatches from left to right: Star Aura and Diva Lights
Star Aura is definitely more my speed since the colors are subtle enough to wear everyday and the shimmer is noticeable but not too glittery for daytime. Diva Lights is more of an evening palette though if you are darker in skin tone than me, this palette may be a great option for day. There is little to no fallout when I apply the shades and the colors blend so beautifully. If you are looking for a new neutral palette to add to your collection, both of these are must haves!