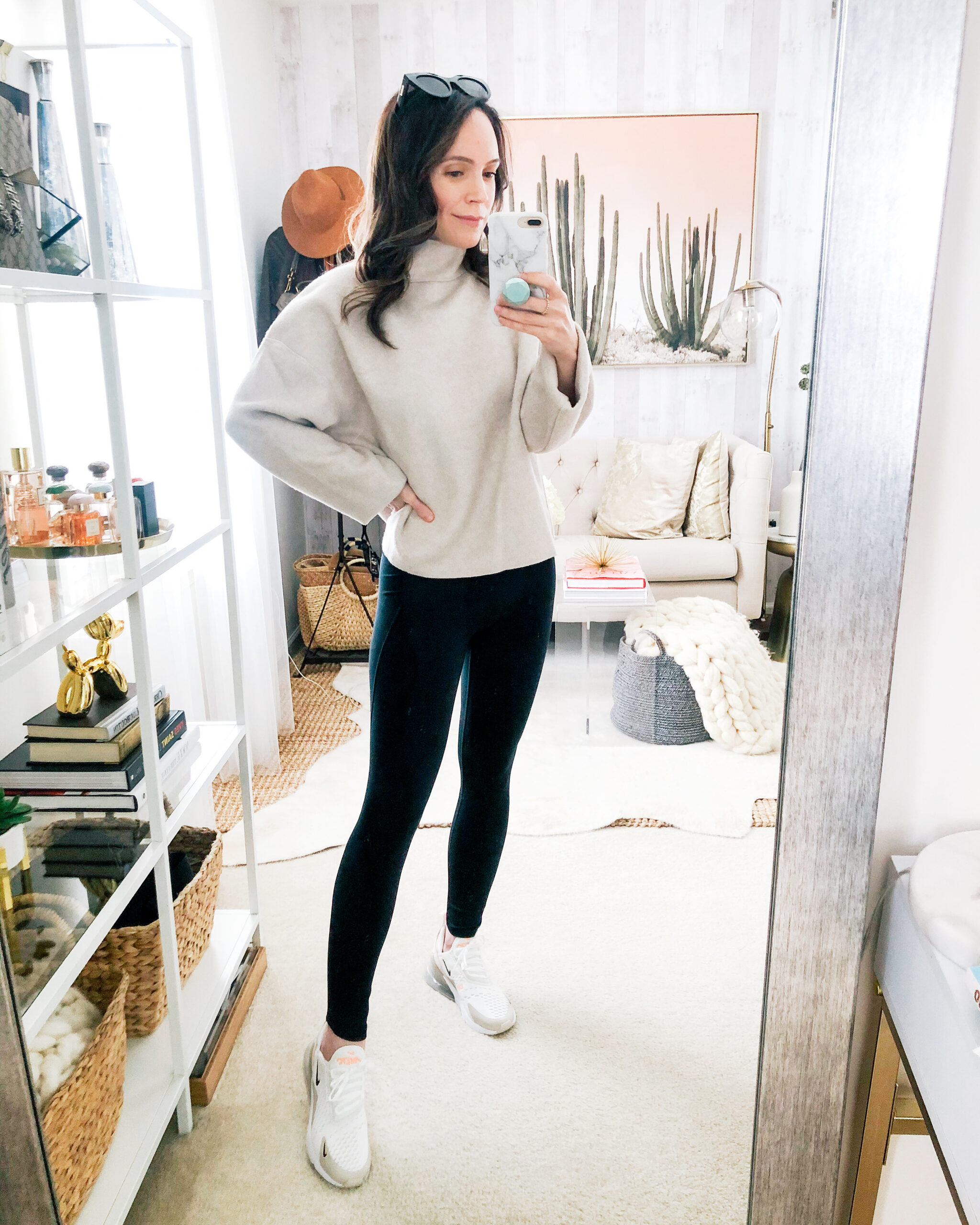 Sweatshirt | Leggings | Sneakers | Sunglasses
1. I absolutely love crushed ice and this ice maker sounds like the most amazing thing ever!
2. This set and this set from Amazon are perfect if you want a comfy set to wear around the house but want something not too warm.
3. How chic are these woven coasters?
4. These black suede booties are such a great wardrobe staple and currently on major sale.
5. If you need some new tanks for working out or layering, these $8 tanks from Target are the best. They come in a ton of colors too.
6. I have collected quite a few Anine Bing sweatshirts and my new obsession are Isabel Marant sweatshirts. Love all the colors and variations available!
7. The jewelry and bags from this Black-owned business are all so gorgeous!
8. I absolutely LOVE the look of this Bottega Veneta bag but it has an insane price tag so I found this one that looks so similar. Definitely considering adding to my cart.
9. Another cute Target find – this sherpa zip up jacket looks so cozy and comes in 4 colors.
10. I'm not normally someone who loves these kind of sweaters but I am actually totally drawn to the collar and detail on this one.
11. These. Quilted. Slides. They look insanely comfy!
12. This tray is a great organizing solution for jewelry.
13. Nothing beats a classic pair of white sneakers.
14. Sometimes I love Chanel makeup and sometimes I don't, but these new liquid lip colors look really interesting.
15. This waffle henley tee is currently 50% off and is a great layering piece.
16. For all my true crime lovers, the new Night Stalker documentary on Netflix is sooooo good!