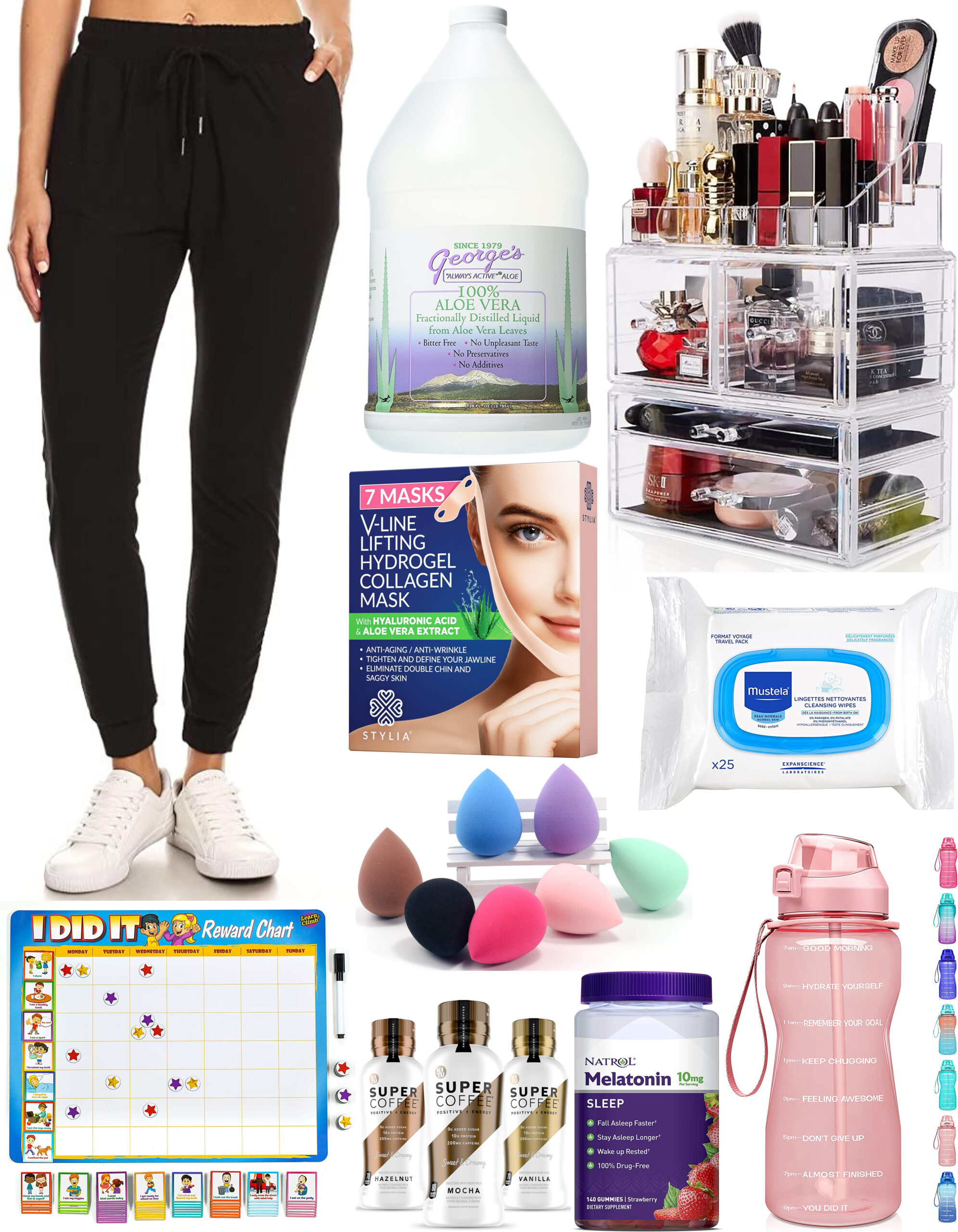 Sharing all of my recent Amazon purchases from the past few months. If you want to see any of my previous Amazon posts, I have them all linked here.
1. Joggers – I really love these joggers and they are under $20!
2. Aloe vera juice – I always have a bottle of this on hand because it does wonders at helping with any stomach issues I may have. Many of you have also purchased it and told me that it has been a lifesaver for stomach problems!
3. Acrylic makeup organizer – I wanted an organizer a bit smaller than what I had and this is perfect. Holds so many things and doesn't take up a ton of room on my counter.
4. Chin lifting mask – Yup, had to buy them again.
5. Mustela wipes – I use these for Miles to clean his hands and face and honestly they are the best I have ever used.
6. Reward chart – I ordered this for Miles to help him with certain tasks that we are working on with him.
7. Makeup sponges – I normally use these makeup sponges but wanted to try something different. I really like these but think I will go back to my old sponges after I finish all of them.
8. Super coffee – I absolutely love this coffee because it has so much protein and never makes me jittery. It's actually a great afternoon snack and helps curb my hunger until my next meal. I also bought this coffee creamer from the same brand as well as this flavor creamer from Nutpods.
9. Melatonin gummies – I sometimes have trouble going to sleep so I take one of these about 45 minutes before bedtime and it helps me relax and go right to sleep. No groggy feeling the next morning either!
10. Water bottle – I have probably talked about this bottle a million times on Insta-stories but I really do love it. It has actually made me drink my daily amount of water every day since I got it.