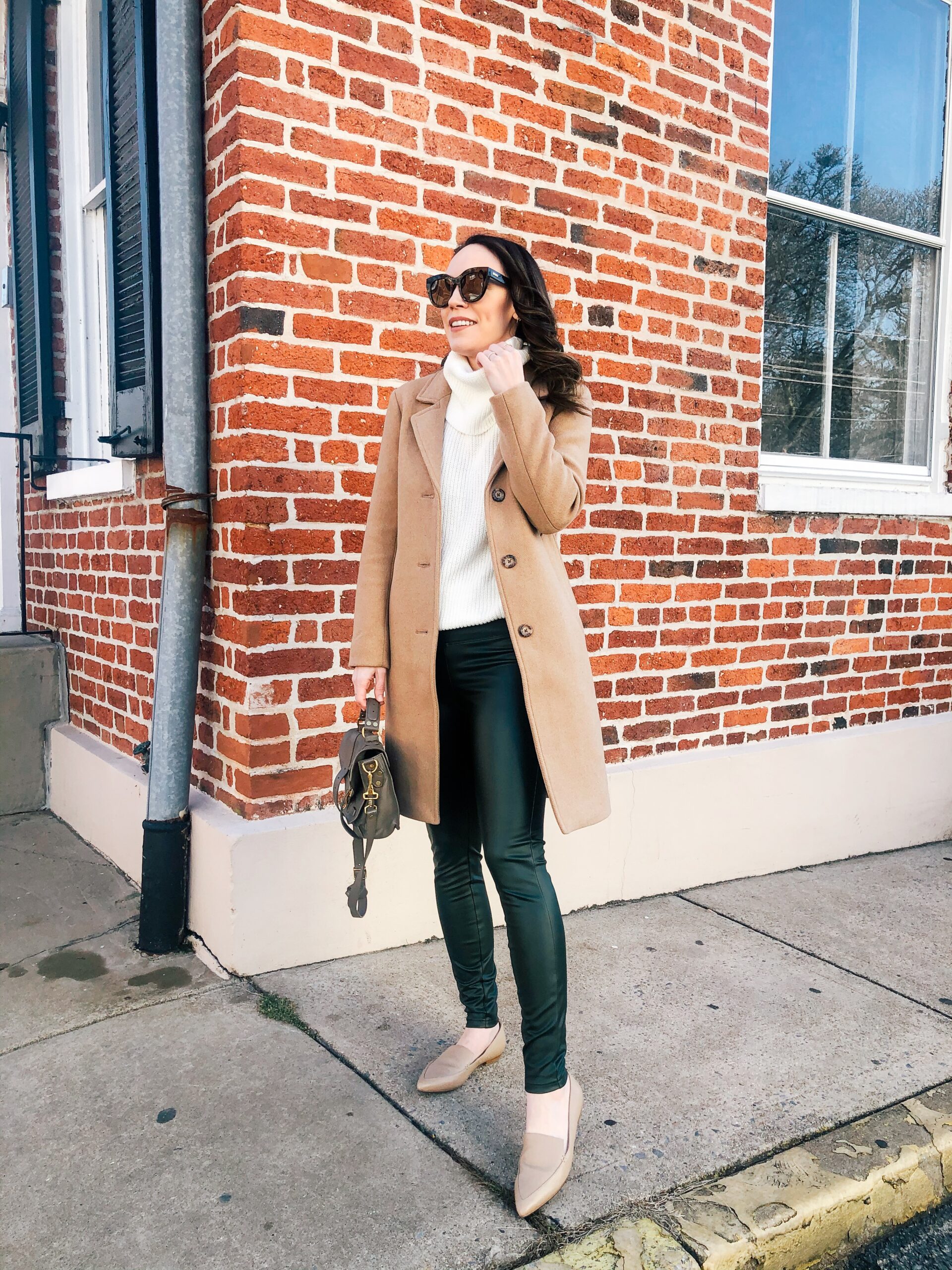 Coat | Sweater | Leggings | Loafers | Bag | Sunglasses
1. I love the look of this gold desk organizer!
2. If you  need something a bit smaller, these blush pink drawers are so cute.
3. Such a great looking loungewear set from H&M! The sweater and joggers are both $25.
4. A few new H&M home arrivals that I'm loving: this black vase, this lumbar pillow is so chic, these marble coasters look much more expensive than they are, these marble salt and pepper bowls are so chic, I love using marble trays throughout the house and this round wood mirror is a great piece to have styled with vases and decor pieces on a side or console table.
5. If you need some new activewear to get you motivated, here are a bunch of pieces under $100: this marble bralette and leggings are so cute, this fuzzy sweatshirt looks so cozy, the sweatshirt would look perfect with these joggers, I have this twisted tank and love it and I love the look of this animal print yoga mat.
6. It's going to be awhile before we can wear them, but I am really into the look of these braided slides.
7. Another great Black-owned beauty brand to check out is Danessa Myricks Beauty! She has such an extensive selection of products and the pigment is so beautiful.
8. I do love a good robe and this kimono comes in so many gorgeous prints.
9. I just received this exfoliating serum from one of my favorite cleanser brands and I'm so excited to begin testing it!
10. I ordered this new moisturizer yesterday and cannot wait to try it.
11. This cleansing balm is only $10 and I'm really interested to try it. Has anyone used it?
12. I'm a sucker for anything heart print especially for Valentine's Day and this loungewear set so cute.
13. I live for a chic wrap coat and this neutral one from Amazon is such a great shape.
14. I love my Nike Air Max sneakers and they just released this new color and I had to order them immediately. They are neutral perfection! They always sell out SO fast so grab them quickly if you have been thinking about them.