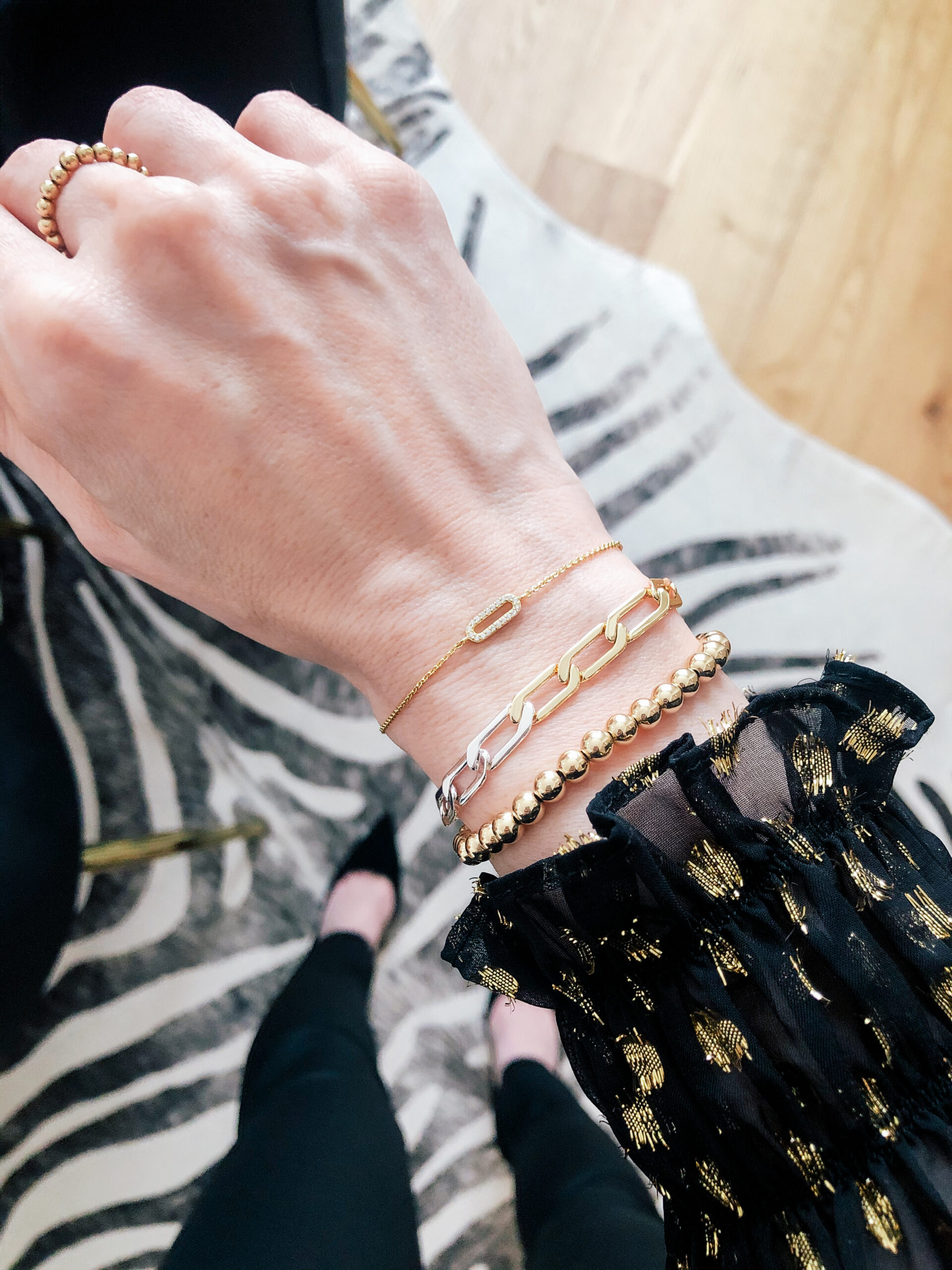 Bracelets here, here (similar) and here | Ring | Blouse | Jeans | Rug | Shoes | Chairs
1. I'm loving all the prints on these matching sets!
2. If one of your resolutions this year is to drink more water, this water bottle is perfect to get. I just bought it and I love that it times out how much you should drink the entire day.
3. A reader told me about this Black-owned business that she loves – they make amazing shea butter moisturizers for the body!
4. Love the look of these simple beanies.
5. This bar cart is so chic and comes in a few different colors.
6. A few Amazon kitchen finds: this cereal dispenser which is so cute, this gold strainer set is actually quite gorgeous (for a strainer set LOL), this glass dispenser which is perfect for cooking oil and vinegar and the colors of these mixing bowls are so pretty.
7. These classic white sneakers are currently in my cart! They are so versatile and will go with a ton of different outfits.
8. This baby blue loungewear set is perfect for spring.
9. I'm thinking this towel warmer is the exact kind of thing I need to get through 2021.
10. These slippers look super cozy and are only $25!
11. If you are looking to invest in a gorgeous cashmere scarf, this one is currently on sale.
12. How cute is this mesh workout tank?!
13. Both my mom and I love these loungewear sets (here are the matching joggers) and I actually bought her a new one for Christmas! They also have the cutest prints and really hold up well over time.
14. I have been loving the look of sherpa slippers and just ordered this gray pair that are on sale for under $30.