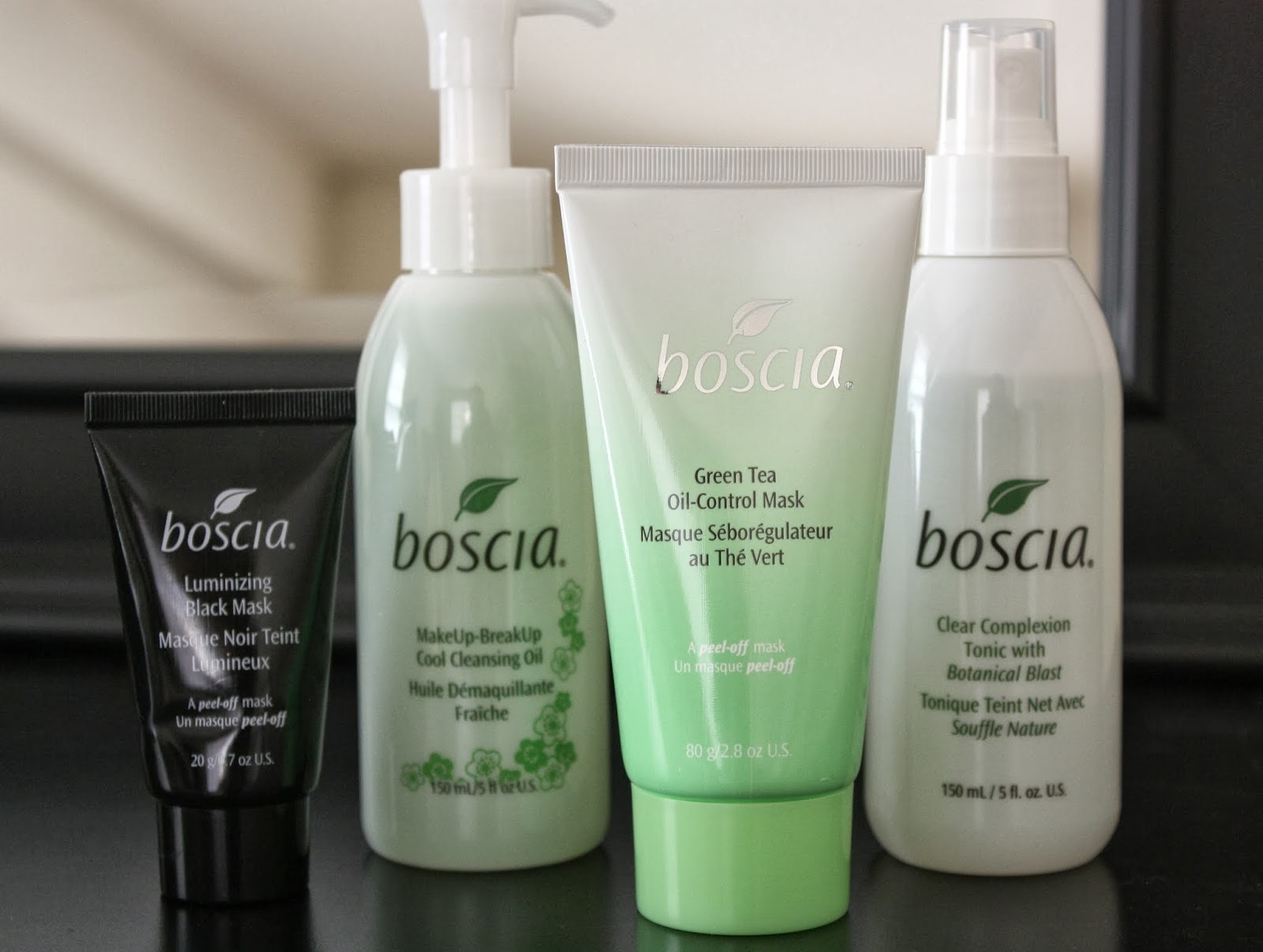 The love has been brewing between Boscia and I.  It began with a Sephora sample and just keeps growing and growing.  The line is affordable, effective and never disappoints – what I am saying is I need to slowly acquire every single product for total brand domination.  As I said, I began with a sample of the Luminizing Black Mask during a Sephora haul, and the rest is history.  Here is a look at the products I have tried so far and yes, I have loved each one.
1.
Luminizing Black Mask
– A peel off mask that is as fun to use as it is to see the results.  I do agree with many of the reviewers I have read on line that said it is a tad difficult and painful if used on areas of the face that have hair (side of face or near the hair line), as it adheres quite strongly to the face.  That being said, I only kept the mask towards the t-zone area of the face (forehead, nose, chin, slight cheeks), and simply loved the results.  It did an amazing job of detoxifying the skin, clearing out the pores, and making the skin look fresh and glowing.  
2.
Makeup/Breakup Cool Cleansing Oil
– Everyone knows I love a cleansing oil, but the truth is not all perform the same.  This particular oil is one of the best I have used and removes makeup like no other.  It literally cut right through it all and left little to no remaining residue.  This stuff means business.  
3.
Green Tea Oil-Control Mask
– The cooling effect is what first got me – I love a mask that cools on the skin.  And since it is a peel-off mask as well, I used my tip from the first one and kept towards the inner parts of my face and it worked like a charm.  I found it did just as good a job as cleaning out pores as the Luminizing but my skin definitely has a more matte finish immediately after and for the next few hours.  I find on days that I am particularly oily, this really helps to make my skin look and feel more refreshed.
4.
Clear Complexion Tonic
– While some toners that are designed to help address oily skin or breakouts can have a significant drying effect, this tonic is cool, refreshing and a delight to use.  I find myself spraying it both in the morning and night after cleansing.  I was using a similar clarifying tonic spray from Dermalogica, but was not feeling the same refreshing feeling that this gives me.  I have also begun spraying on my upper back out of the shower in the morning for any occasional breakouts, and have seen a drastic reduction in blemishes.  This has already become a staple in my regimen and see it having a permanent place in my routine.
Have you entered my Sephora $75 card giveaway?!!!  Enter
here
.  
Shop other Boscia products: