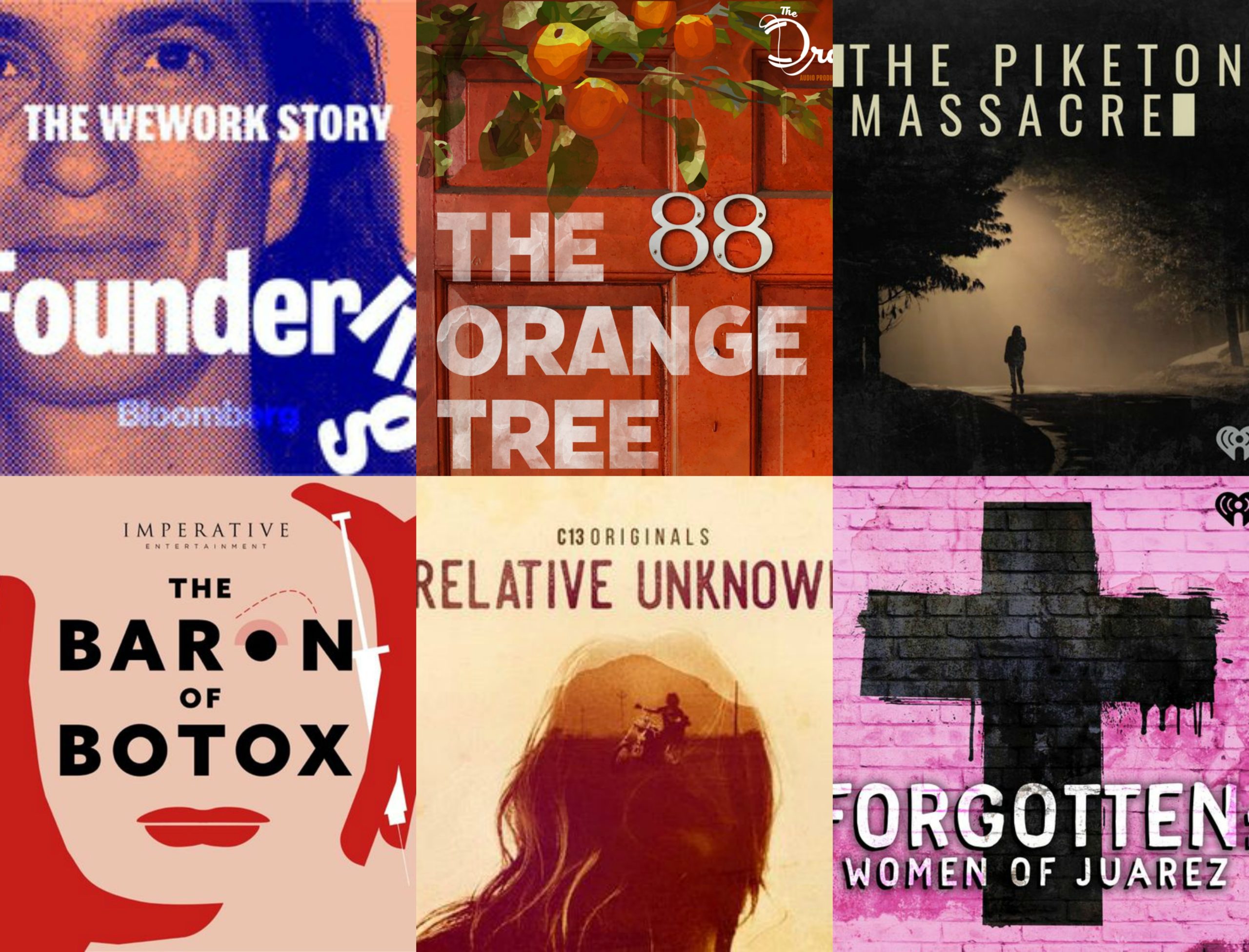 The last two books I read (well actually listened to since I only do audiobooks) were NOT enjoyable so it really messed with my reading mojo. Ha! Instead I decided to dive back into some podcasts and thought I would round up the ones I have been listening to lately and enjoying.
1. Foundering – I already listened to the We Work podcast that was launched earlier this year and loved it! This one is also about the We Work debacle and all the mistakes it made leading up to their awful IPO. It's so entertaining!
2. The Orange Tree – I'm typically drawn to true crime podcasts so all the rest fall more within that category. This one discusses a murder that occurred at the University of Texas at Austin and if the two people convicted were actually responsible.
3. The Piketon Massacre – An entire family is murdered on the same day in rural Ohio and there seems to be no logical reason for this horrendous crime. It seems they had a feud with another local family who was ultimately arrested for the crime but it's still unclear the exact motive.
4. The Baron of Botox – This podcast is about the life and devastating death of Dr. Brandt. It talks about his rise to be one of the most influential dermatologists and what may have lead to his suicide a few years ago. As a skincare and beauty lover and someone that uses his products, I was really interested to listen to this one.
5. Relative Unknown – This podcast is interesting because it is hosted by the daughter of a former Hells Angels leader. She and her family were put into witness protection at one point and then she became estranged from her father. She is not always positive or pleasant about her memories of her dad but the story is definitely interesting.
6. Forgotten Women of Juarez – Over the past decade, hundreds of women have gone missing and ultimately ended up dead in the city of Juarez. There has never been any formal investigation into it and the podcast hosts have many theories as to who could be behind it.