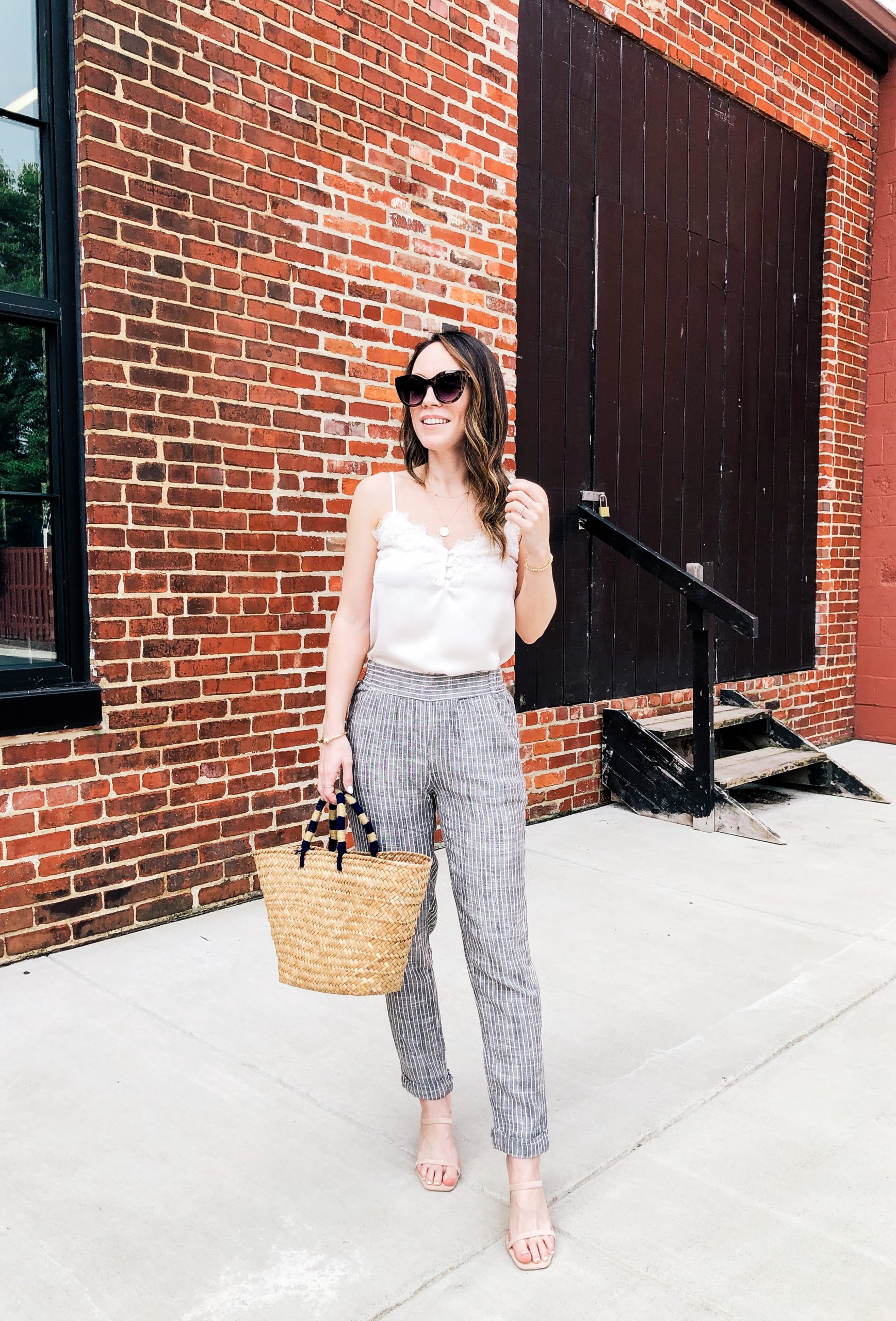 Camisole – Abercrombie | Pants – Splendid | Sandals – Amazon | Bag – Kayu (similar) | Sunglasses – Le Specs | Necklaces – Evereve and Gorjana | Bracelets – Alexa Leigh, Miansai and Gorjana
1. I can never keep herbs fresh for long so this little contraption may be a solution!
2. Since I've been wearing so much more jewelry, I now need something to help organize it. This marble necklace stand is gorgeous!
3. This jewelry box is a bit cheaper but can hold a ton more.
4. Speaking of jewelry, this eternity band is on sale from the Anniversary sale and looks so nice. I also have this ring in my cart – I love how the crystals go around the entire band.
5. Sephora is having a promotion this weekend ($15 off $75+ order, $20 off $100+ order) – here are a few things I would recommend grabbing: this new creamy hydrating cleanser, this skin tint and this foundation/concealer hybrid, this lip balm (it makes the lips look so gorgeous), this mascara is a must have and this bronzer is so worth the splurge.
6. This splurge-worthy tote is currently on my wish list.
7. I just finished Immigration Nation on Netflix and to be honest, it was so devastating to watch. The documentary was very well done but it was hard for me to watch more than one episode at a time. I needed to give myself a day in between to recover from all the emotions I felt while watching.
8. I didn't order these ankle boots from the Nordstrom sale, but I am considering going back for them. The heel height and pointy toe are perfect and the price is so good!
9. I live for a casual dress to wear with sneakers and this hooded sweatshirt dress looks perfect for fall. And this puff sleeve one is great for now into fall (both are under $40!)
10. My girlfriend recently bought this candle and it smells amazing!
11. This cleansing balm is next on my list to try.
12. Ok this new product from Clinique has the strangest name? But it's a jelly so I automatically want to try it. LOL
13. This new lip oil sounds lovely!