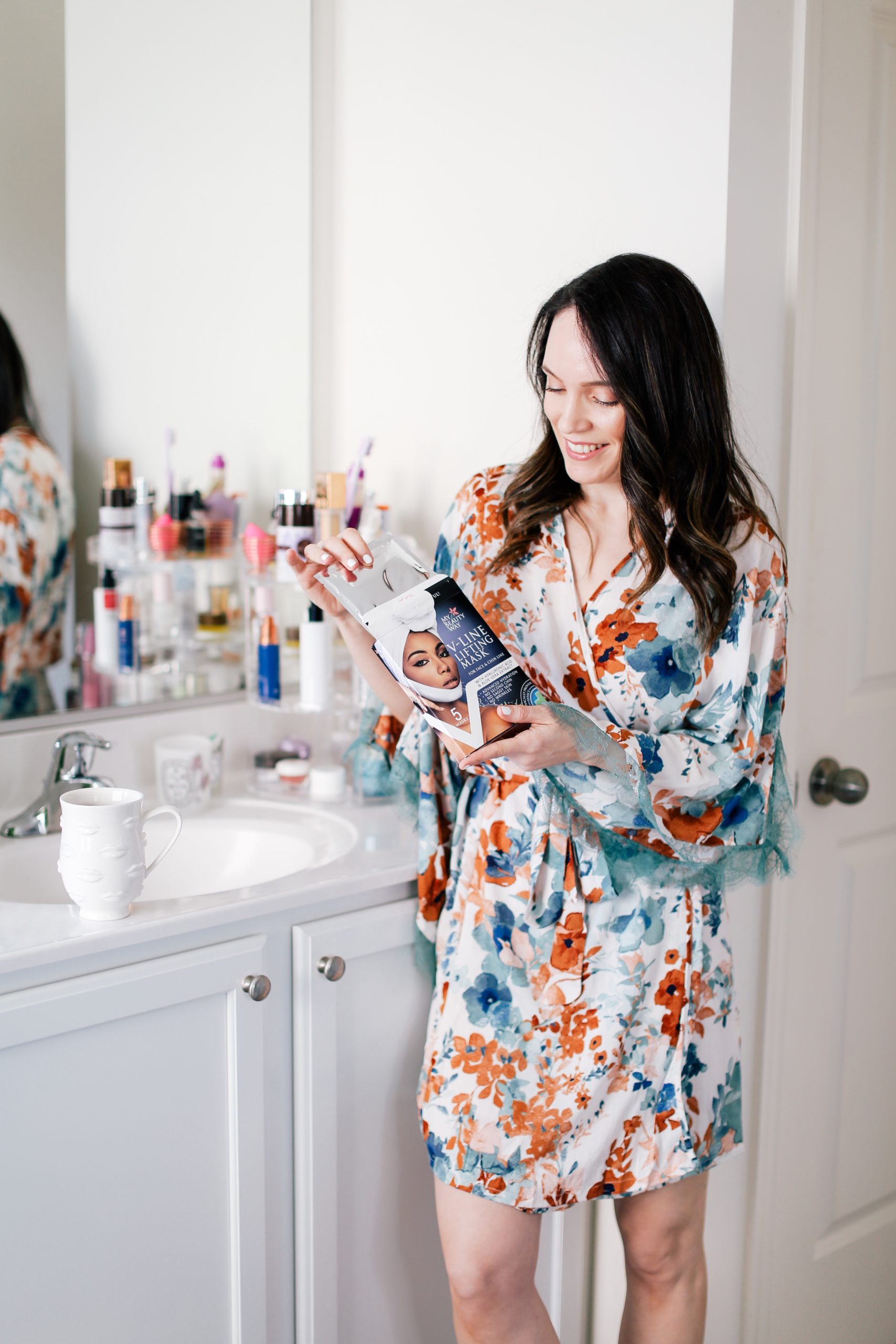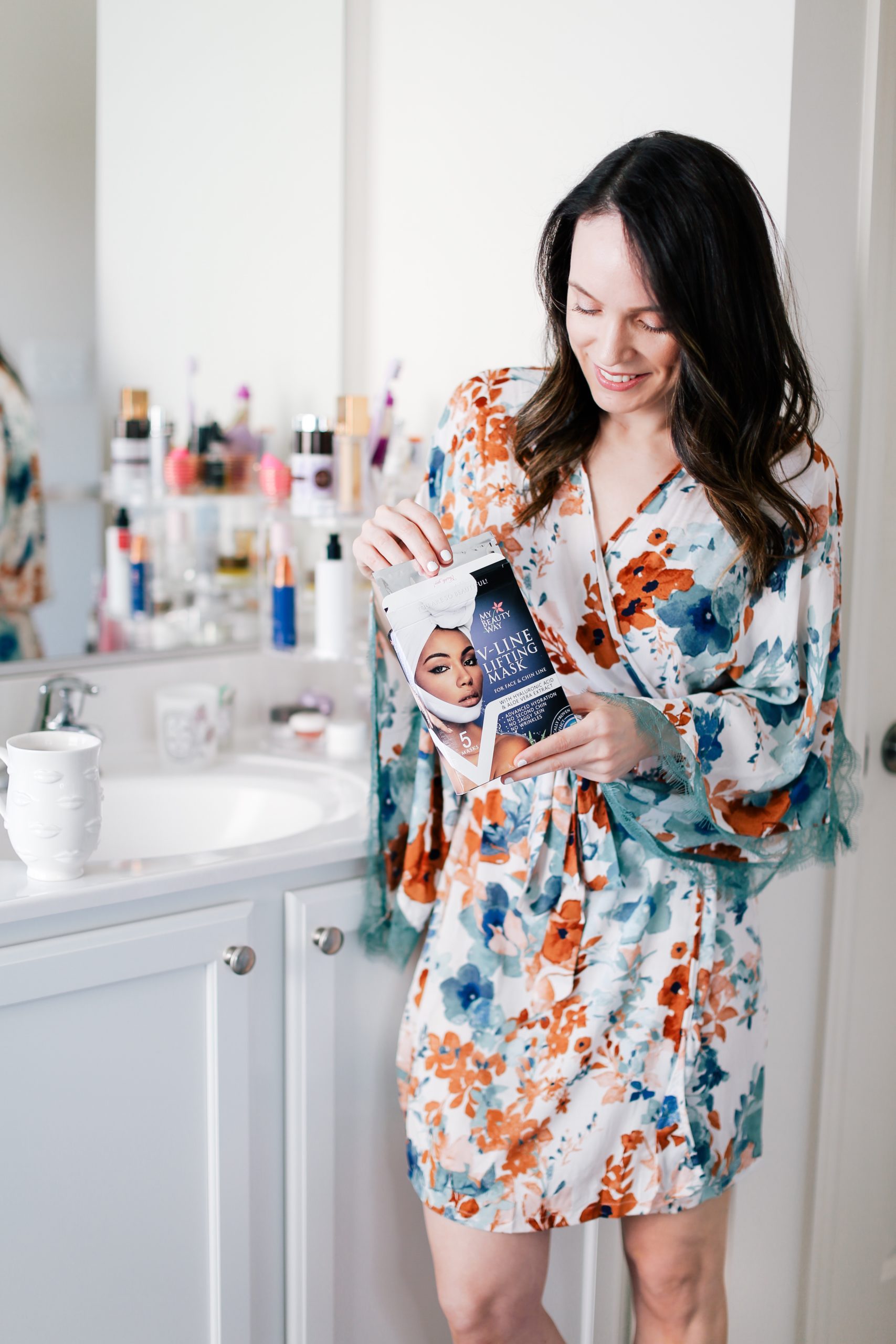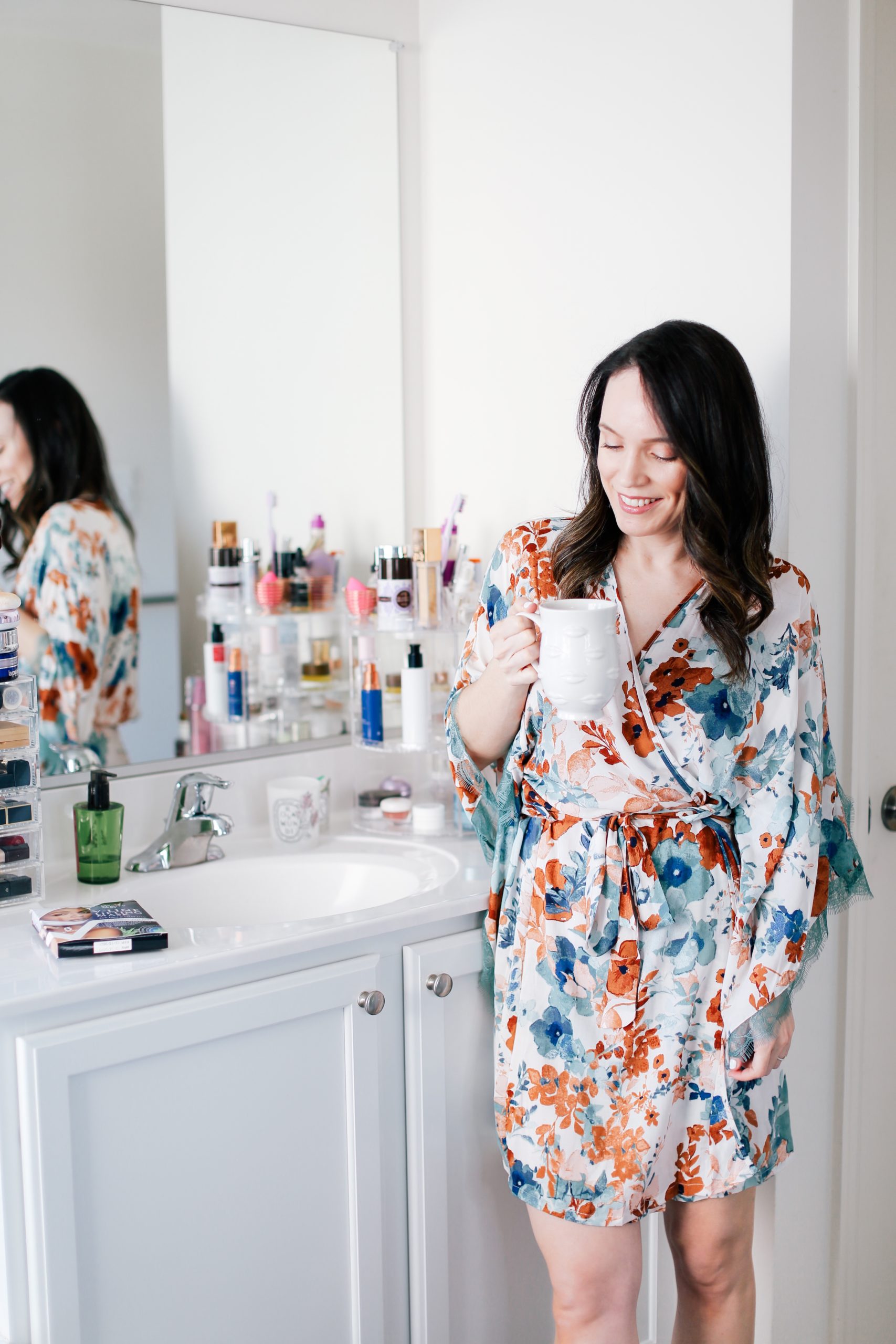 Robe | Mug | Skincare organizer
It's been awhile since my last Amazon post, so I thought I would share all the random things I have been buying. And these lists are always incredibly random. Ha!
1. Oil of Oregano capsules – Oil of Oregano is good for immune health and I always like to have it on hand.
2. Elderberry gummies – I take these gummies every single day and have for years. I find that I get sick much less since I started taking them so I just placed my reorder.
3. Chin lifting masks – Now is the time I suppose to try all the crazy beauty things, right? These are a mask that is supposed to help lift your chin and reduce any double chin effect. Sure. Why not? I'll try anything right now. LOL
4. Smart Sweet gummies – Can't live without these. They are one of my favorite sweet treats.
5. Spice blend – I use this spice blend on almost everything – it's become an instant fave.
6. Lace top – Love this lace top! So much better in person than online. Here is a pic of me wearing it.
7. GG crackers – I began eating these again because I wanted to put more fiber back into my diet. They taste like cardboard so I normally smash an avocado on top or melt some cheese and add a bit of tomato sauce.
8. Makeup sponges – I reordered these because I have really enjoyed using them.
9. Fuzzy slippers – I am a fuzzy slipper addict and wear them nonstop all day.
10. Pound a ball toy for Miles – Yup. I've been ordering all the random toys to keep Miles entertained recently. This one is arriving this week.
11. Dove Body Wash – A staple for me. I am never without a bottle of this in my shower.
12. Stain remover – My mom introduced me to this stain remover years ago and I just reordered a new bottle.
13. Scribble board for Miles – Miles loves to draw and this is a great option without any mess. It's an LCD screen so he can press a button and it erases all his scribbles and he can start over.