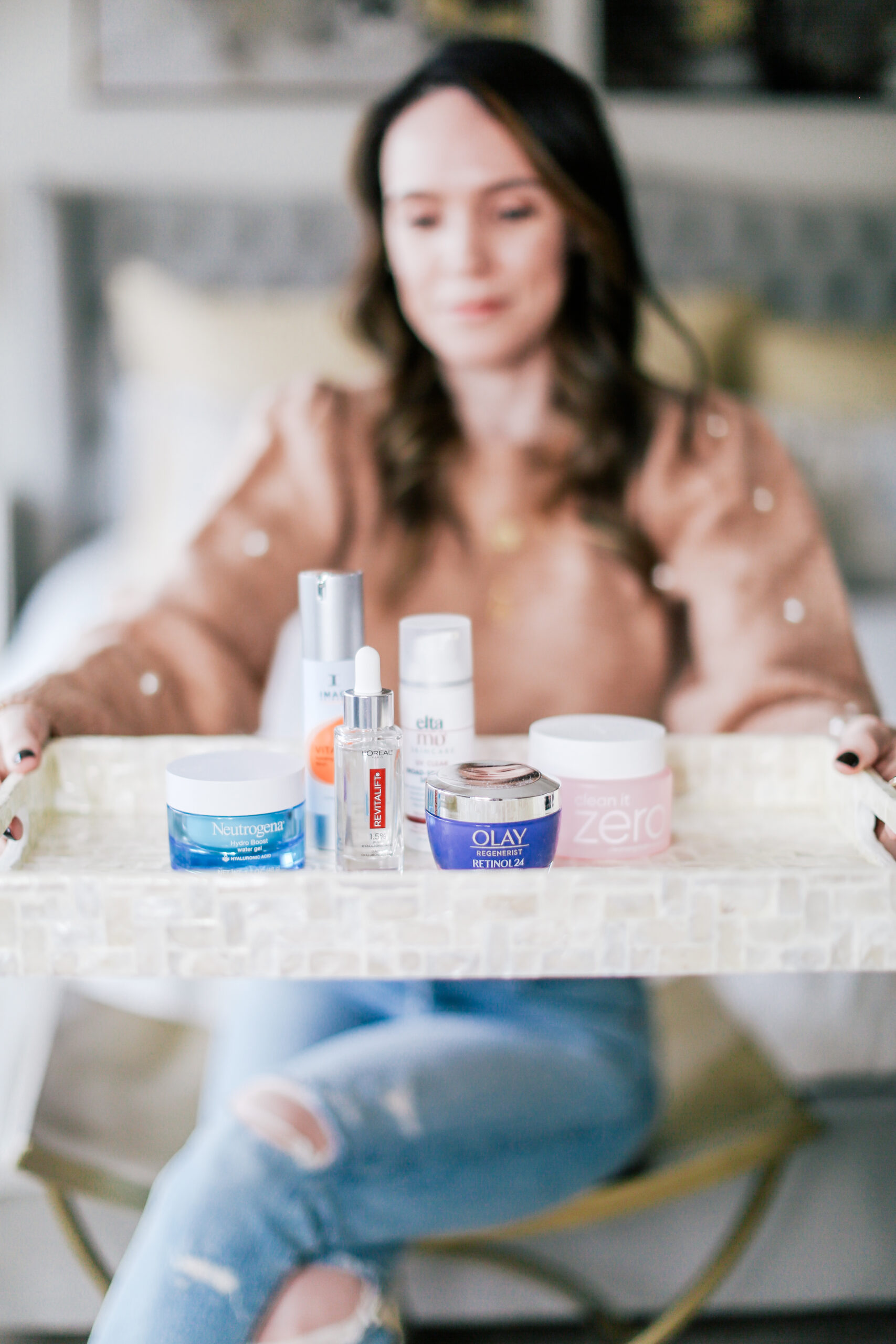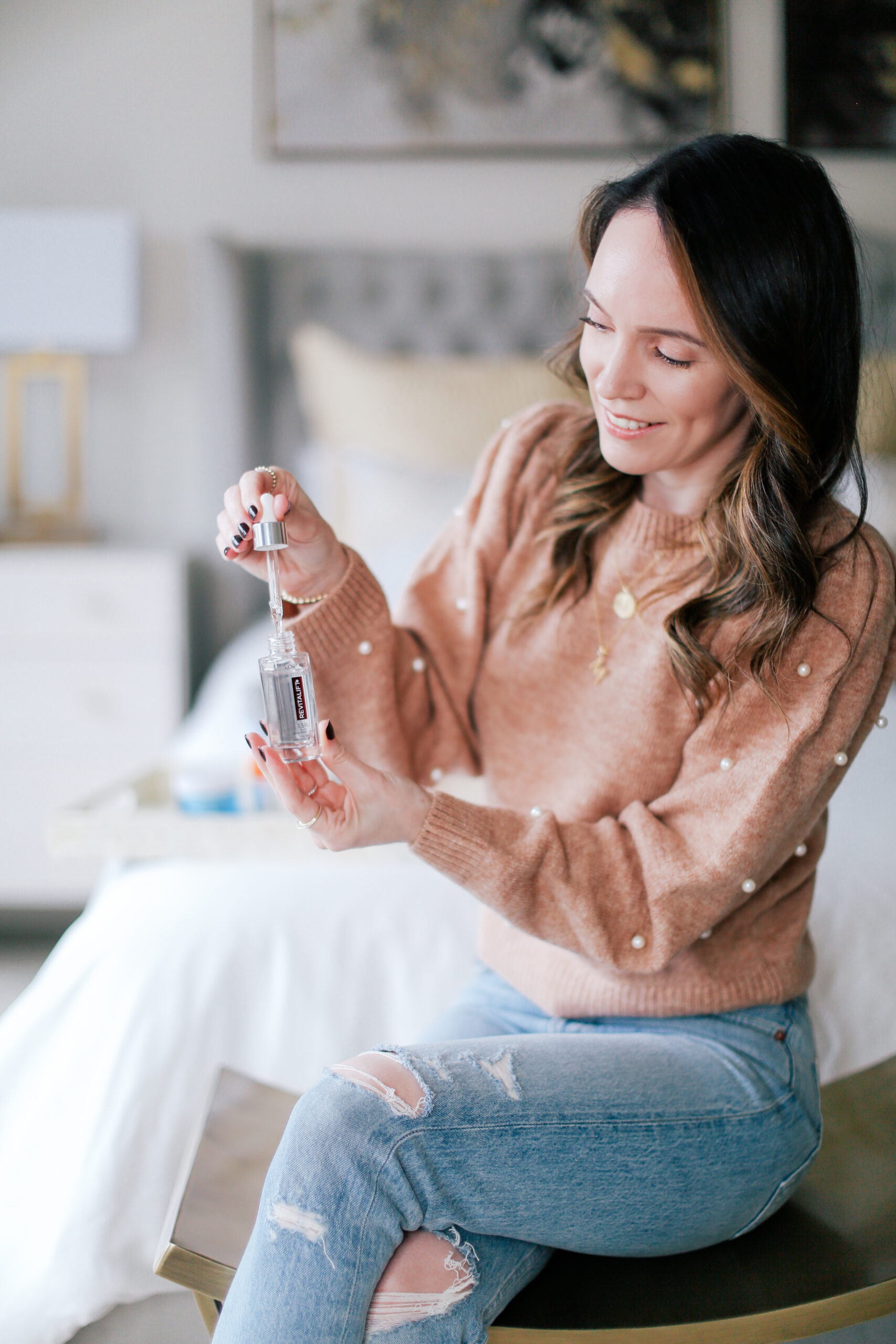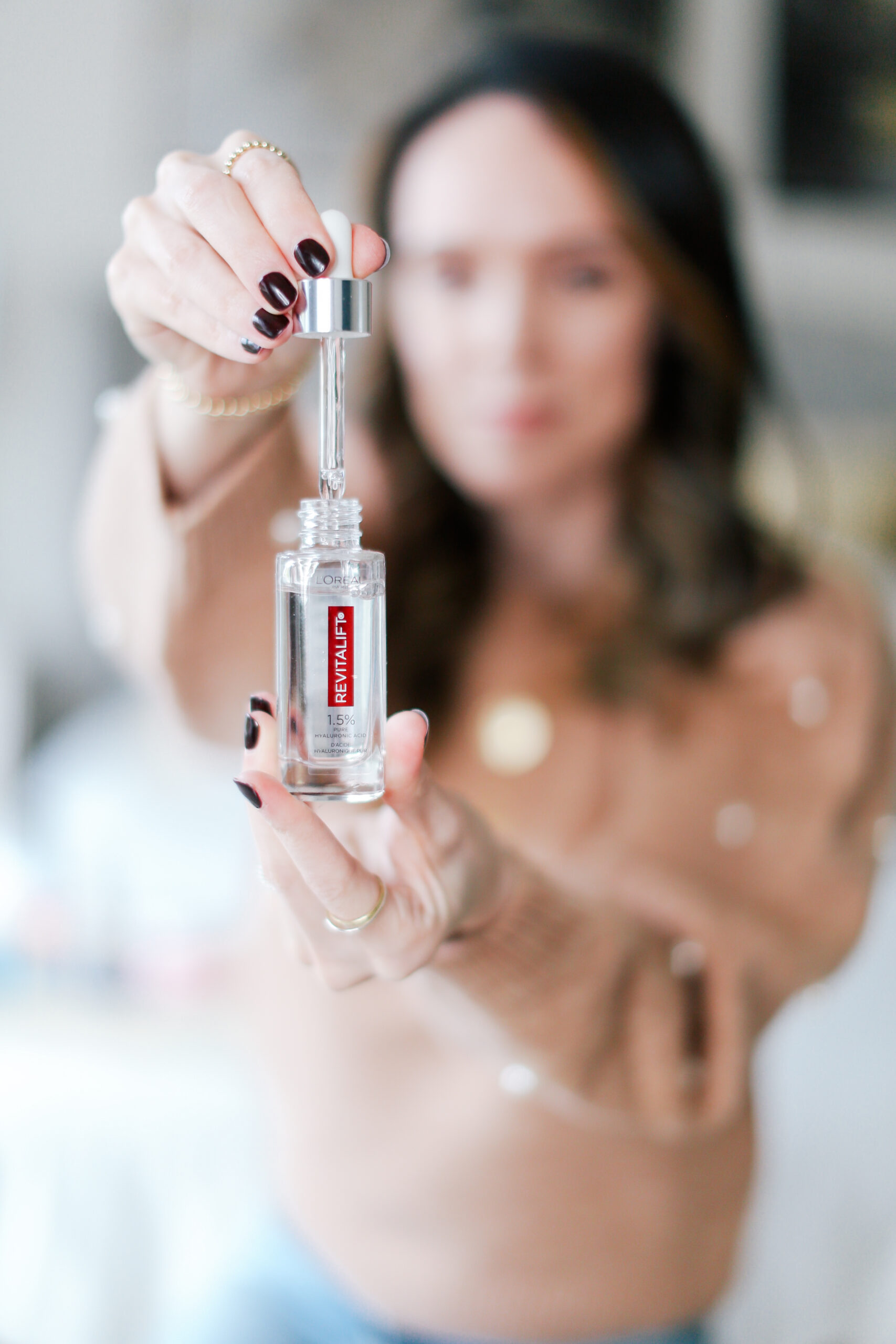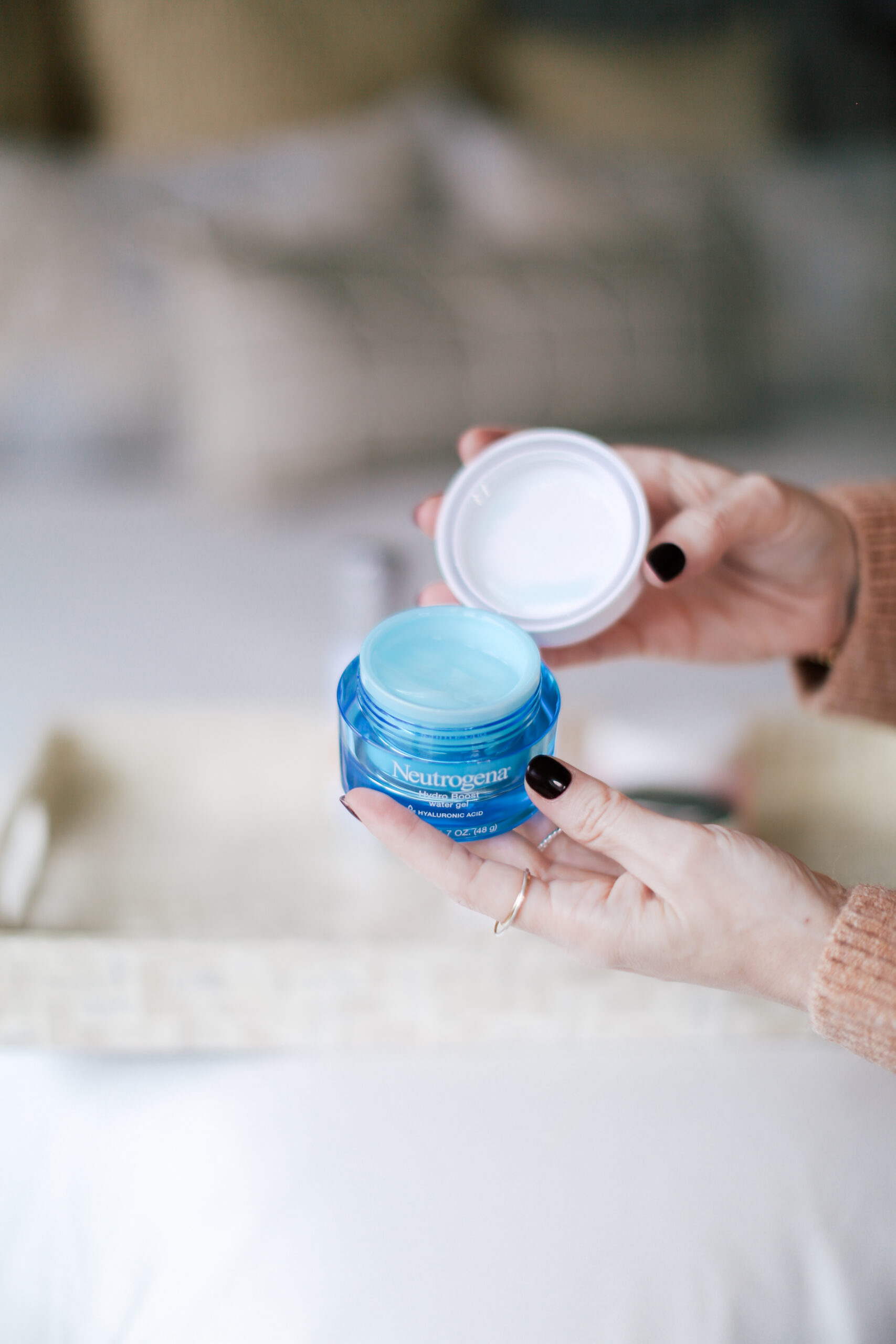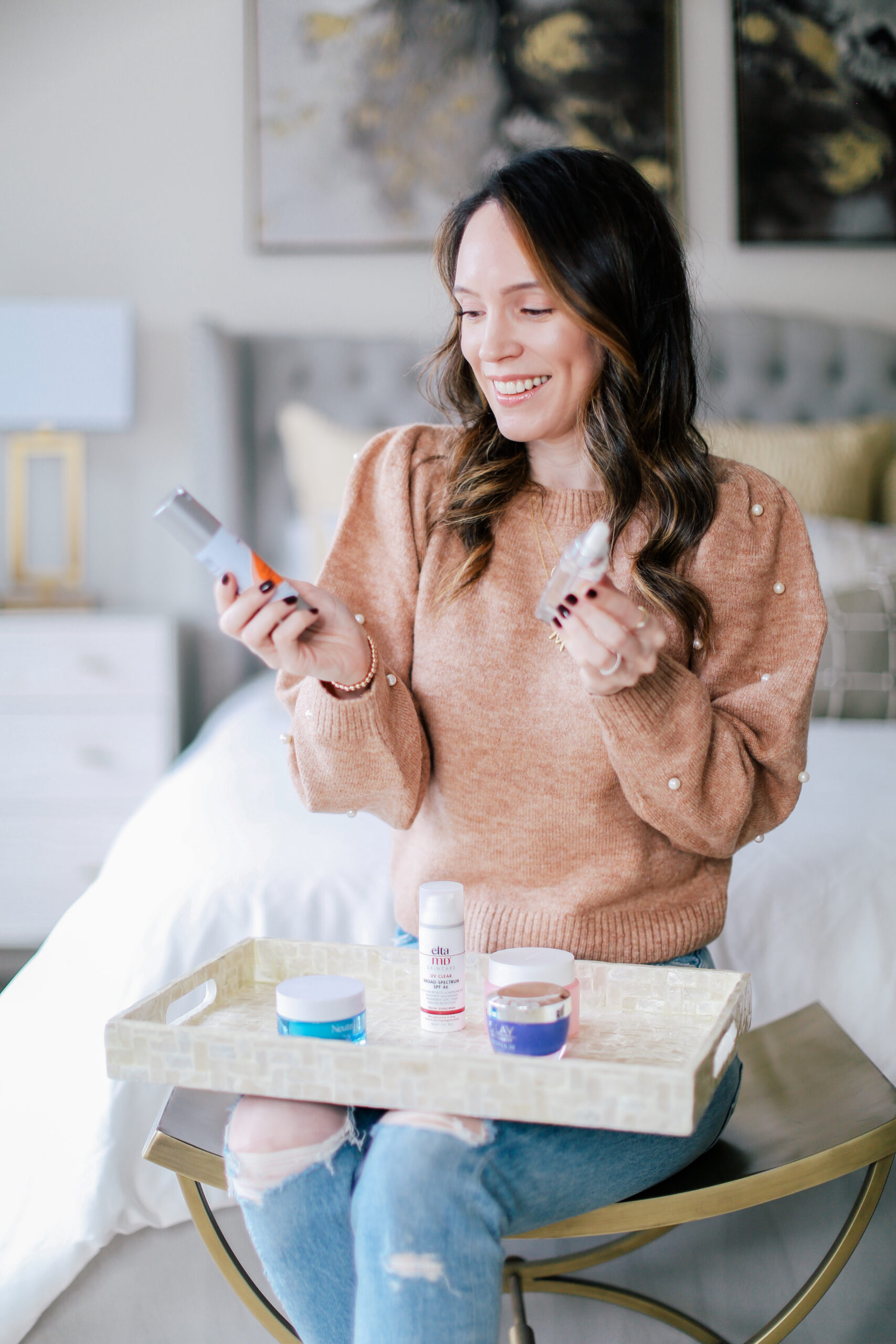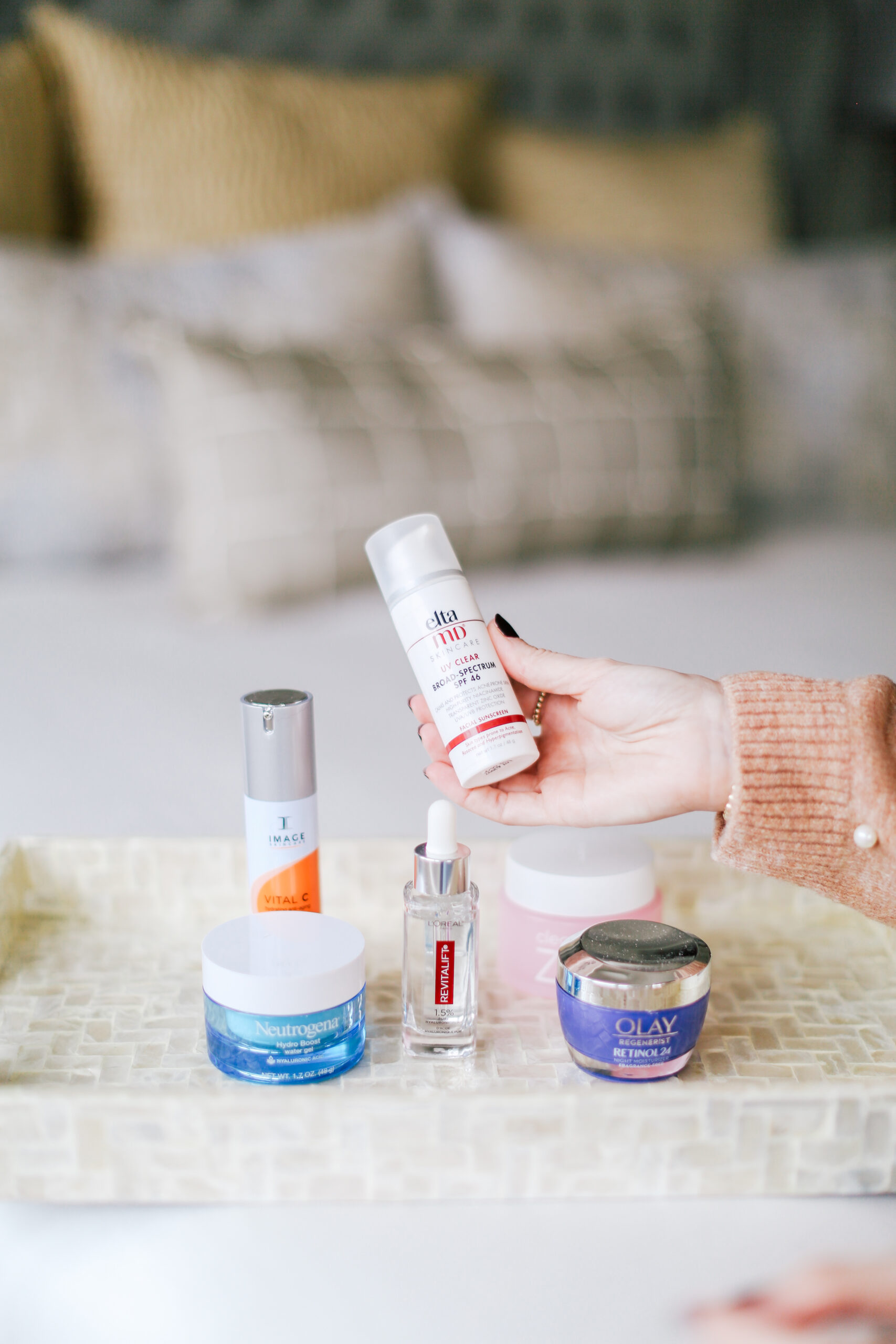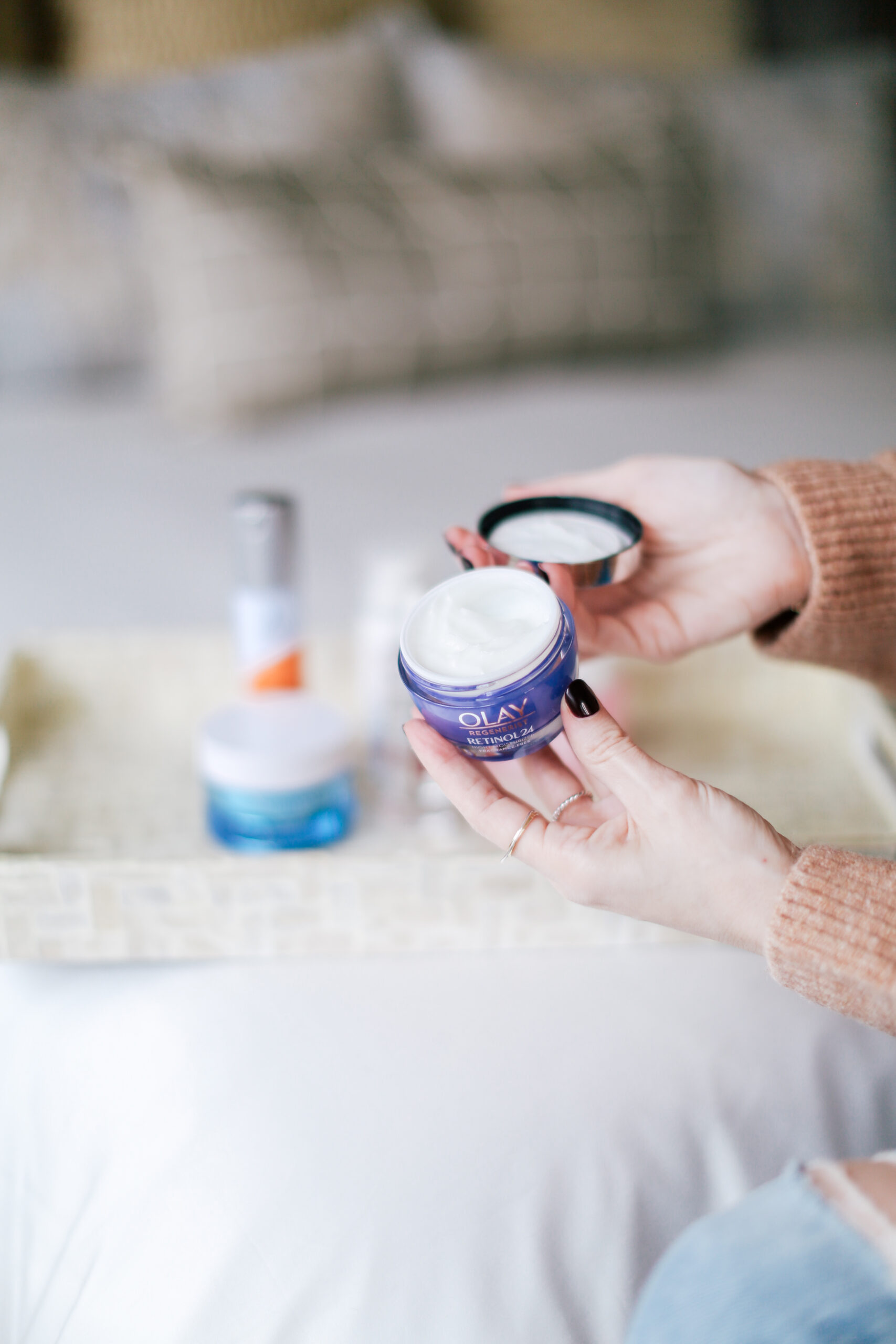 You may want to bookmark today's post because it is a good one! I'm a huge skincare lover (this isn't a surprise I'm sure LOL) and I have a great list of skincare products I love that are all under $50. A few are old favorites that I've used for years but many are new discoveries that I tried based on recommendations from many of you. Walmart actually has an entire page dedicated to dermatologist recommended skincare so it's worth browsing to find products that target your specific concerns. They carry so many brands that I use regularly – the selection is actually quite amazing! Almost of the products I tested are great for most skin types and easy to add into your current routine. There was definitely one standout product that was an instant favorite and one that I plan to repurchase immediately after I'm done. Read on to find out which one!
1. Banila Co. Clean It Zero Cleansing Balm – This cleansing balm is a long time favorite and SO EFFECTIVE! Holy cow – it removes makeup effortlessly and leaves my skin so clean without feeling tight. For the price point, this is a great cleansing balm to repurchase over and over again.
2. Elta MD Sunscreen SPF 46 – A second product that I've been using and loving for quite awhile is this Elta MD sunscreen. It was actually recommended by so many of my readers that I finally had to see what all the hype was about. And it quickly has become one of my all time favorite sunscreen formulas. It's thick but not heavy, absorbs instantly and doesn't leave a whitish cast on the skin and this particular formula is designed for acne prone skin types so it won't make you break out.
3. Neutrogena Hydro Boost Gel Moisturizer with Hyaluronic Acid – Another product that has been recommended to me by many of you for years now is this gel moisturizer. And now I understand why. This moisturizer is like an immediate boost of water for your skin! It's a gel texture that feel lightweight to the touch but is incredibly nourishing as soon as it hits the skin. Going into winter, I am so excited to add this to my routine to keep my skin hydrated and moisturized. I use it both during the day and at night, but especially during the morning it wears so beautifully under makeup and really tackles any dryness I have instantly so my foundation goes on smoothly.
4. L'oreal Derm Intensives Hyaluronic Acid Serum – I am obsessed with all the products from this post but this may be the hero product. What an incredible hyaluronic acid serum for AN UNBELIEVABLE PRICE!!! It's quite thick so you only need a drop or two to cover the entire face but this really delivers intense moisture at a much deeper level. My skin looks so plump after using this and I don't find that my skin loses moisture throughout the day when I put this on in the morning. This is suitable for all skin types and is the one product that you can easily work into any skincare routine because it layers easily with other serums and moisturizers. This one is a MUST HAVE!
5. Olay Regenerist Retinol 24 Night Moisturizer – Going into the fall and winter, I like to increase my use of retinol products since I'm not out in the sun as much. I have heard so many great things about this Olay moisturizer (well the entire line to be honest) and it did not disappoint. The texture is rich but not heavy so it absorbs quickly upon applying. This is a great anti-aging moisturizer to add into your evening routine because it helps to target fine lines, wrinkles, firming, dark spots and delivers 24-hour hydration. I've been using it for about a month and the first thing I began to notice was how smooth it made my skin. I would wake up and my face felt textureless!
6. Image Skincare Vital C Hydrating Serum – I use a vitamin c serum in my routine almost every single day so I wanted to find one under $50 that I really loved. While this serum is the priciest one out of this entire bunch, it's still under $50 yet really impressive. My problem with many vitamin c serums is that they can feel sticky or tacky on the skin, but this one is a creamy texture that feels instantly hydrating as soon as you put it on the skin. It wears beautifully under makeup and is designed to help dullness, brighten the skin and gives tons of moisture.
Thanks to Walmart for sponsoring today's post!