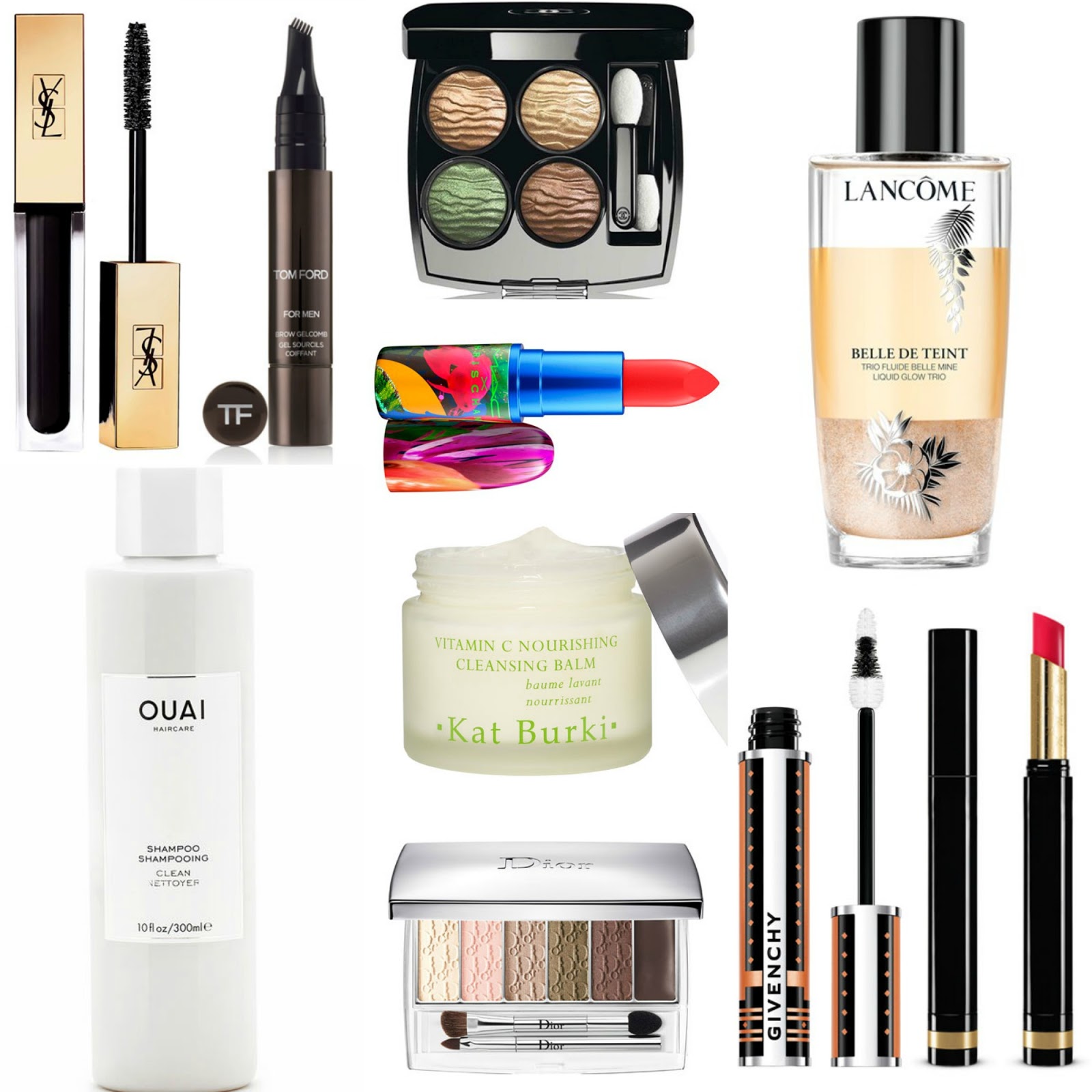 Summer never used to be a time that beauty brands launched many new products, but there have been a ton of new products launched recently! Which is totally messing up my budget in preparation for all the fall launches. Ugh. Anyhoo…here are the 10 products that caught my eye this week:
1.
YSL Vinyl Couture Mascara
– It's been a long time since I have used a YSL mascara (
this
was the one I used to wear), so this new launch really intrigues me. Plus there is a yellow shade. Wha???????
2.
Tom Ford Brow Gel Comb
– Ok, this is a new men's product, but I don't care! I want to try it. It's meant to blend into any brow color and help groom them. 
3.
Chanel Empreinte du Desert Quad
– I haven't purchased a Chanel eyeshadow quad in a long time, but this one is really calling my name. It may be time to break my streak.
5.
Lancome Belle de Teint
– I enjoy using body oils in the winter, but using one in the summer to help give a glow to the legs and arms is something I surprisingly haven't tried. This one seems like a shade that isn't too dark and may work for me.
7.
Ouai Clean Shampoo
– There has been such buzz about this new hair line that I am finally falling victim to it. This new Clean Shampoo sounds like it would be perfect for my oily scalp.
9.
Givenchy Noir Couture Volume Mascara
– I have been loving a ton of different mascaras recently, and this one caught my attention immediately. It may be the medieval looking brush or the packaging, but I may make this my next mascara purchase.