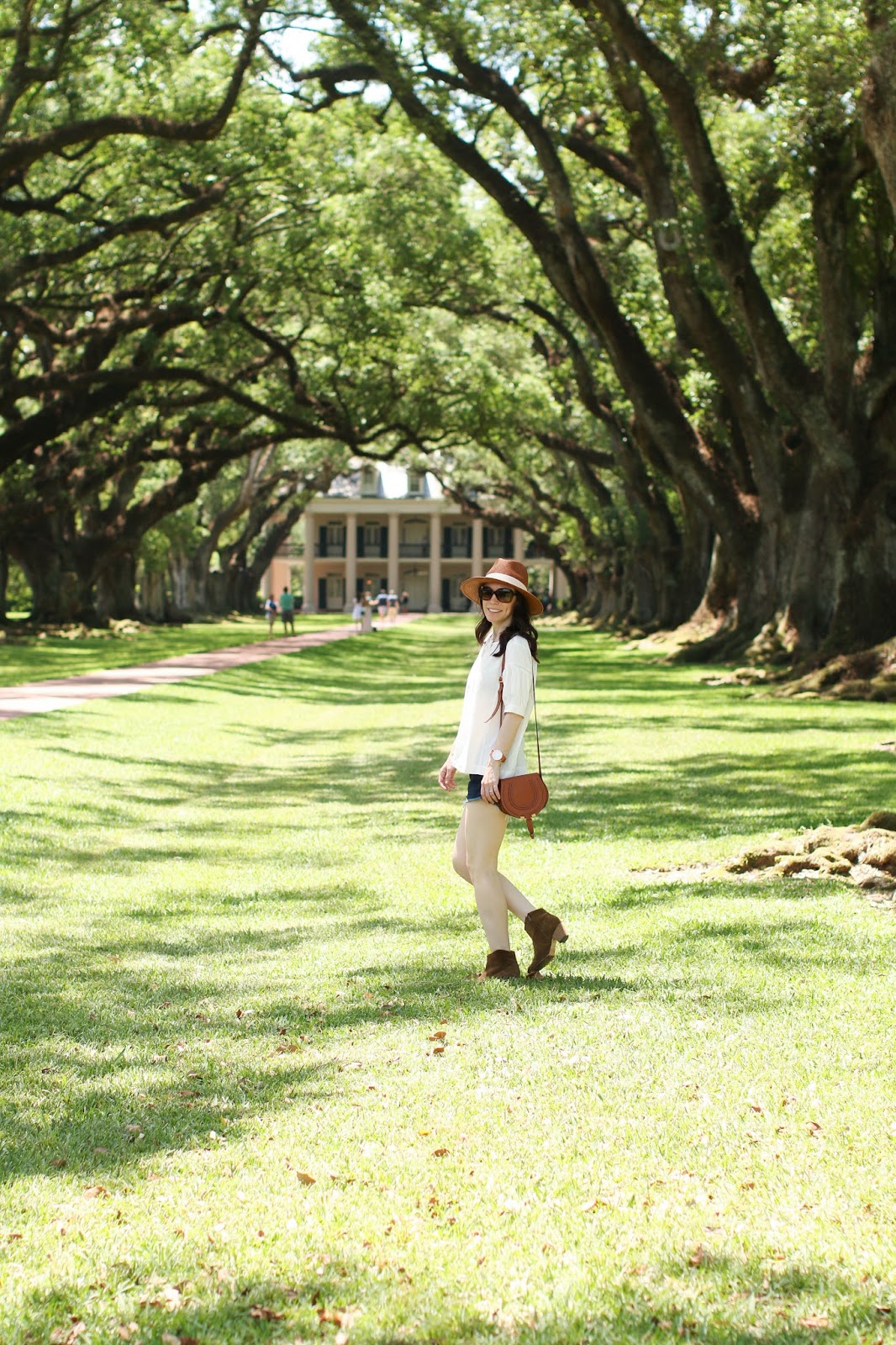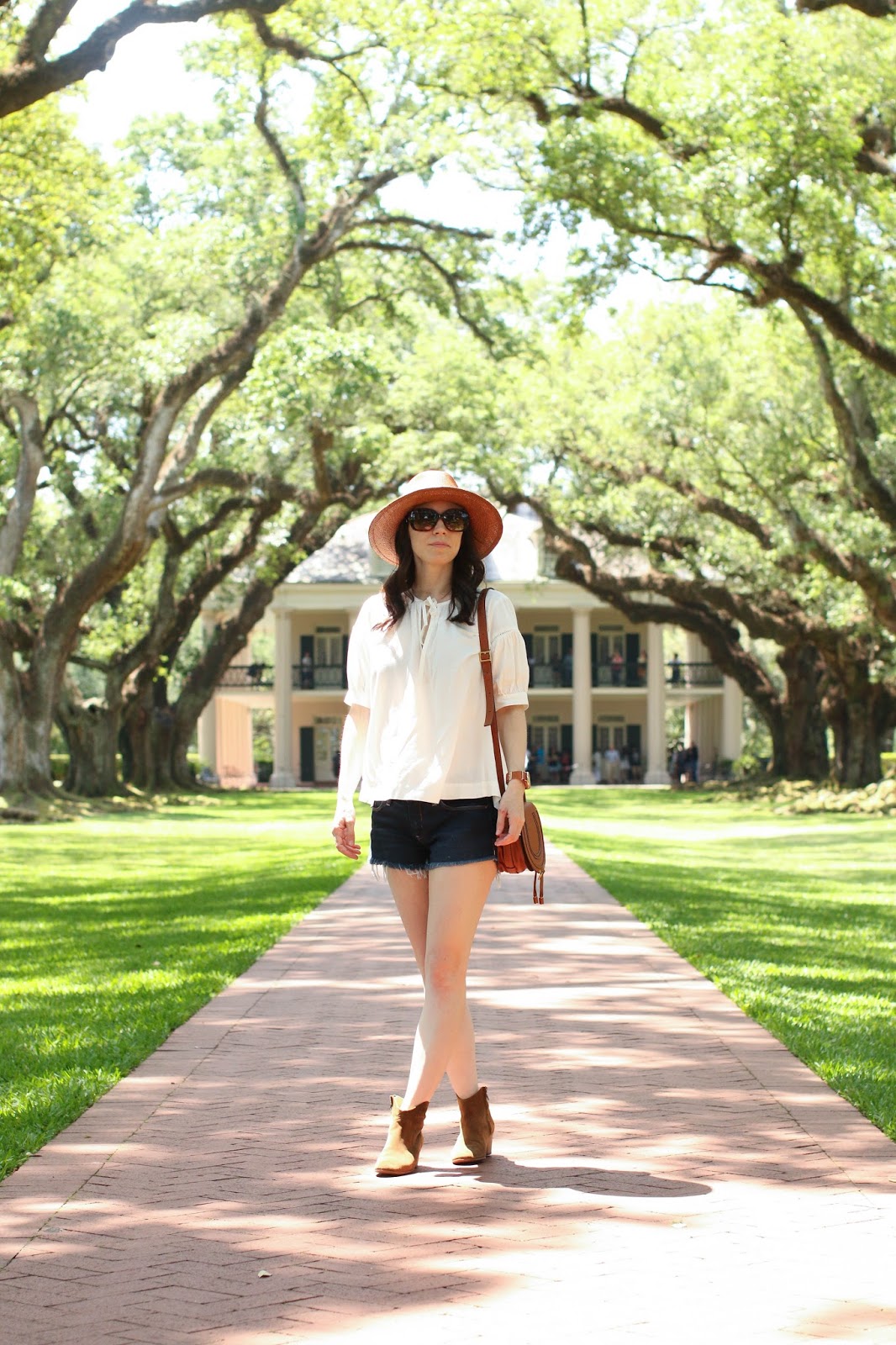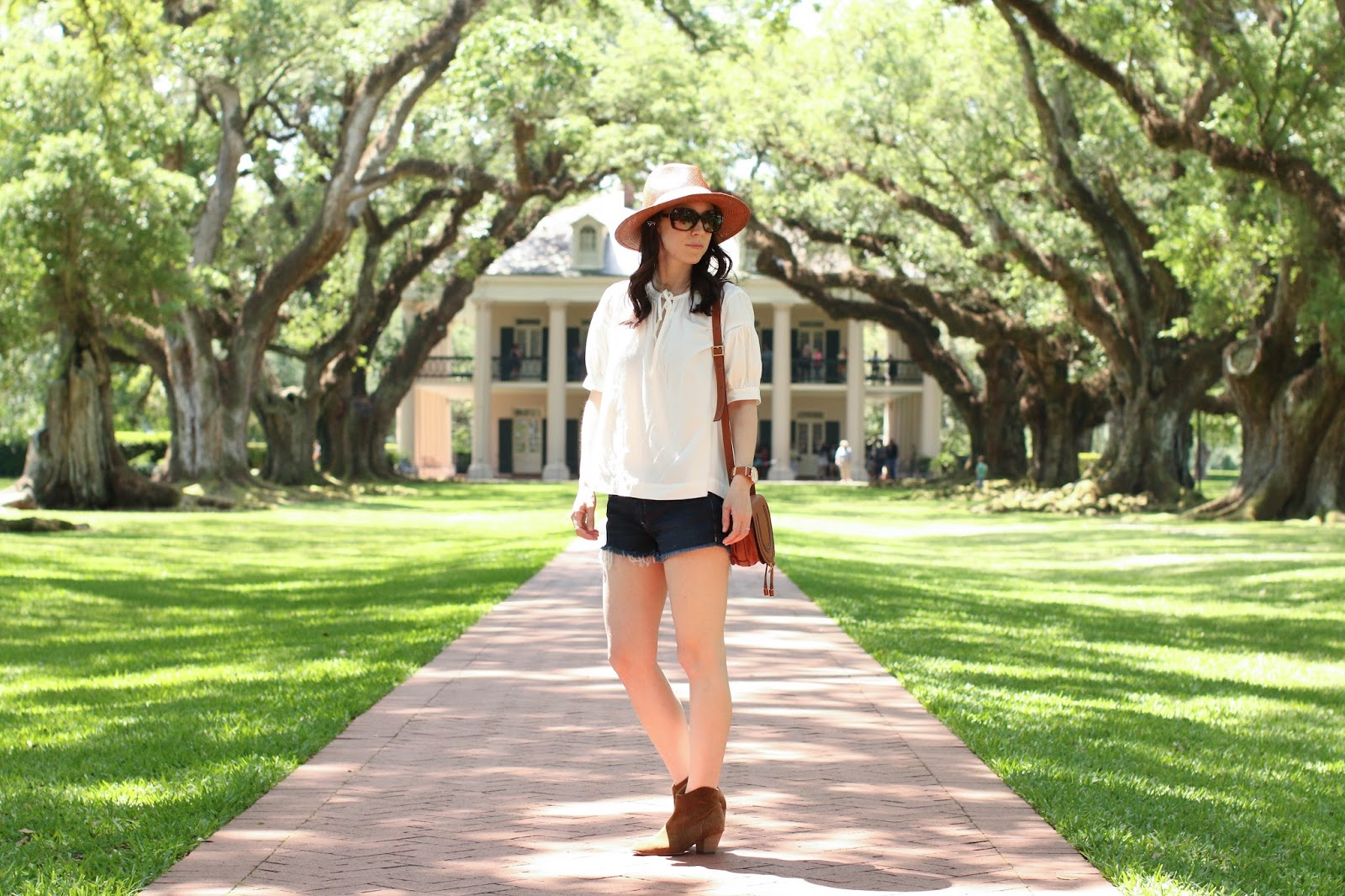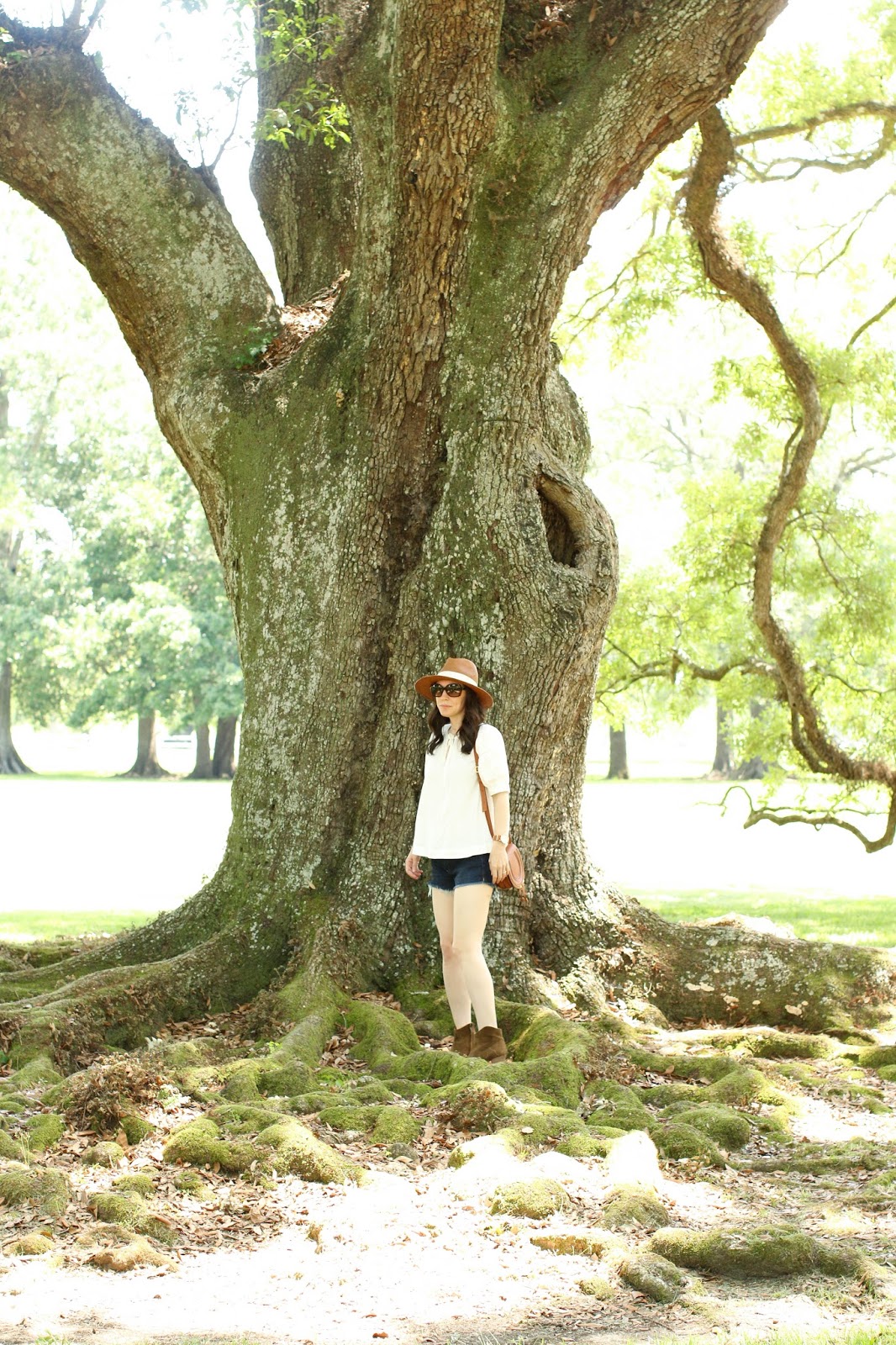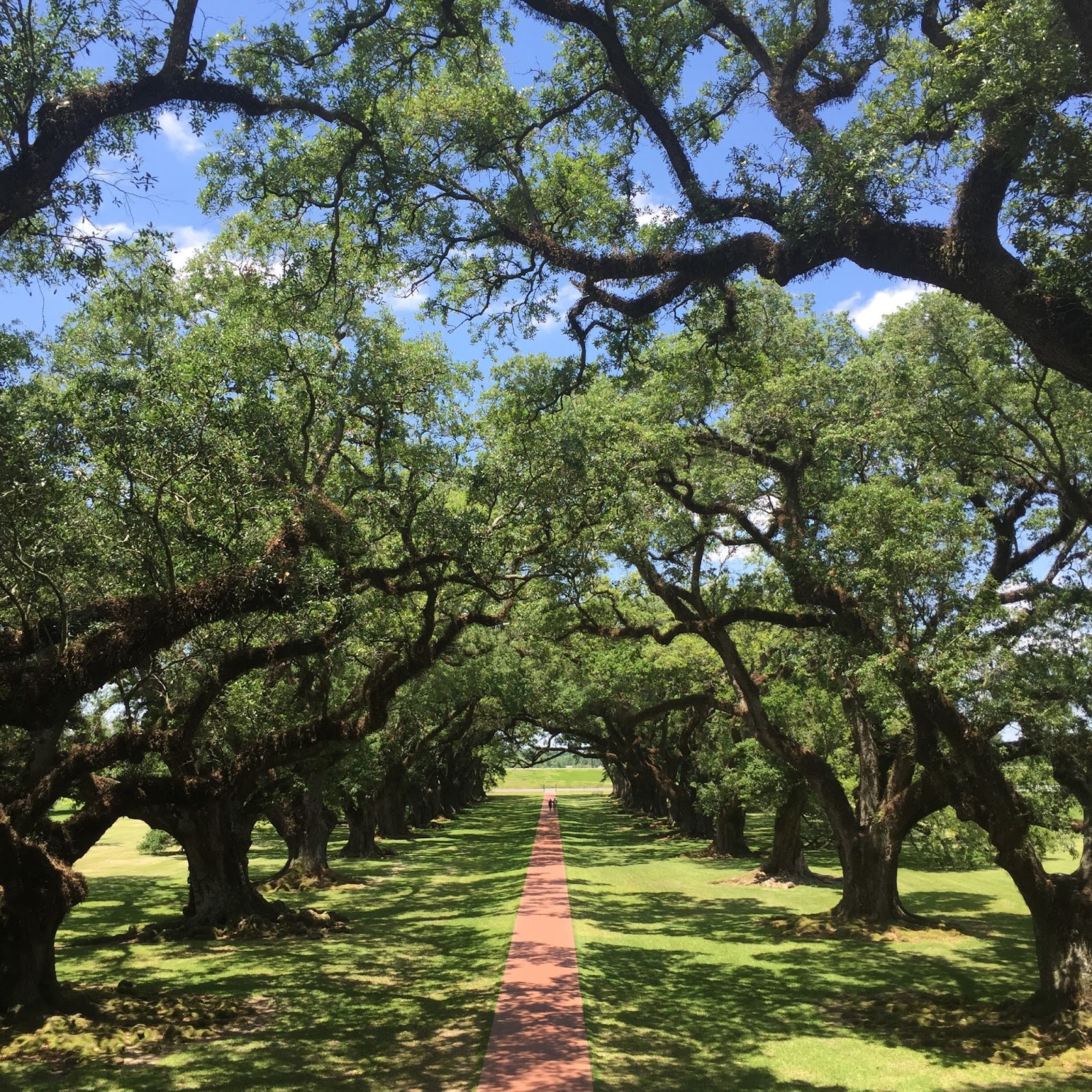 Last weekend before we arrived in New Orleans, we took a detour and stopped at
Oak Alley Plantation
. It was recommended to us by our hosts in Baton Rouge and it did not disappoint. It has been the location of many film and video shoots (Beyonce filmed a music video here and Interview with the Vampire filmed here) and is quite an iconic spot. It was truly one of the highlights of our entire Louisiana trip – the grounds were spectacular. The oak trees lining the front of the home were over 300 years old and were where we spent the majority of the time. It takes your breath away when you see it in person, pictures can hardly do it justice. We grabbed lunch at the restaurant on the grounds, which sadly was just ok – but it is the only place to eat so you are left with no choice. Eating is not the draw for this plantation, the grounds are what you come to see. The tour of the main house is a quick 30 minutes and interesting, though I lose attention quickly during tours and rarely take them (this was Stan's request). Lol We spent a few hours roaming around and it would definitely be someplace I would come back and visit. And since it is just an hour outside of New Orleans, it is a great day trip out of the city.
Our Jackson, Mississippi Visit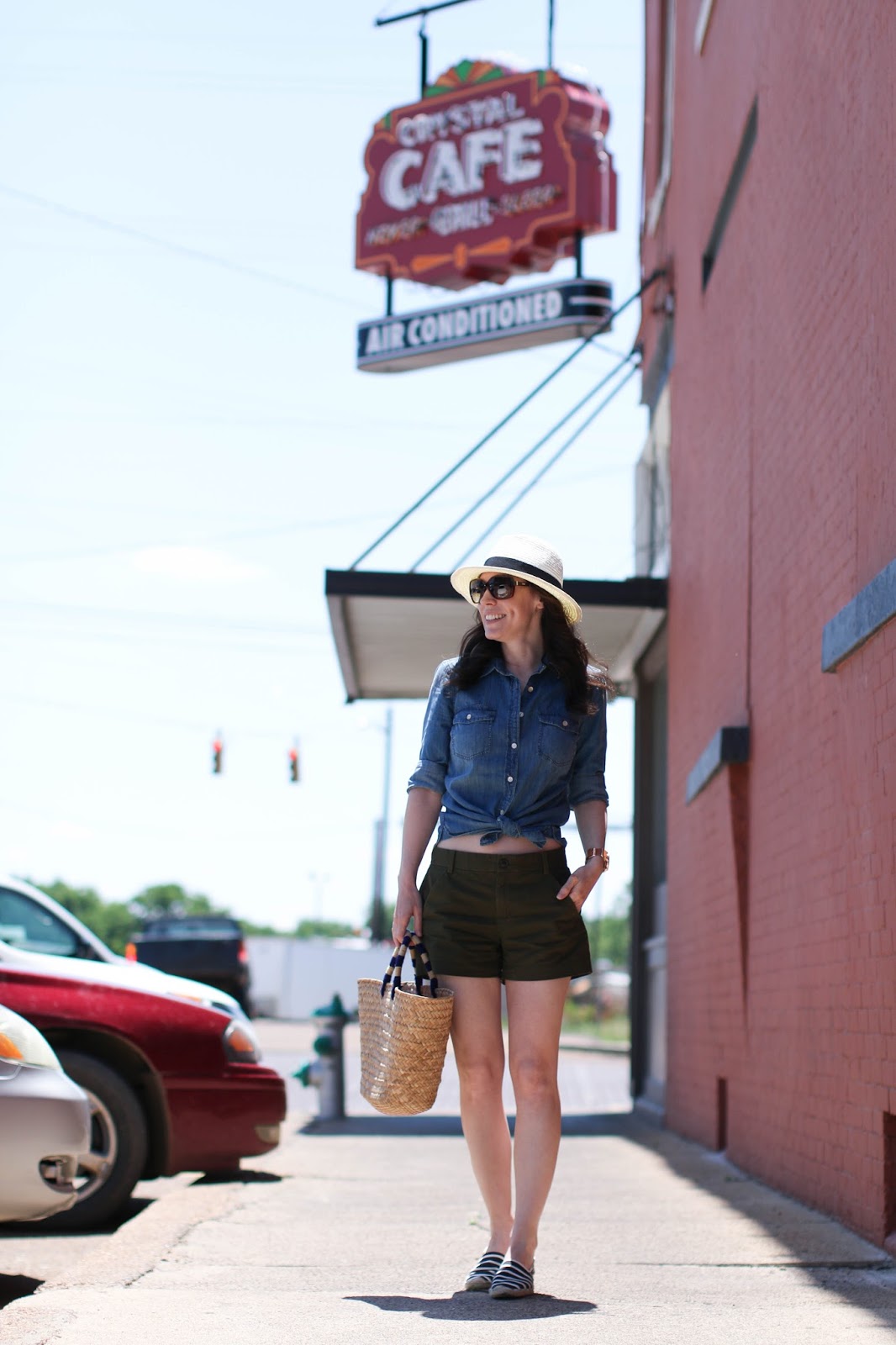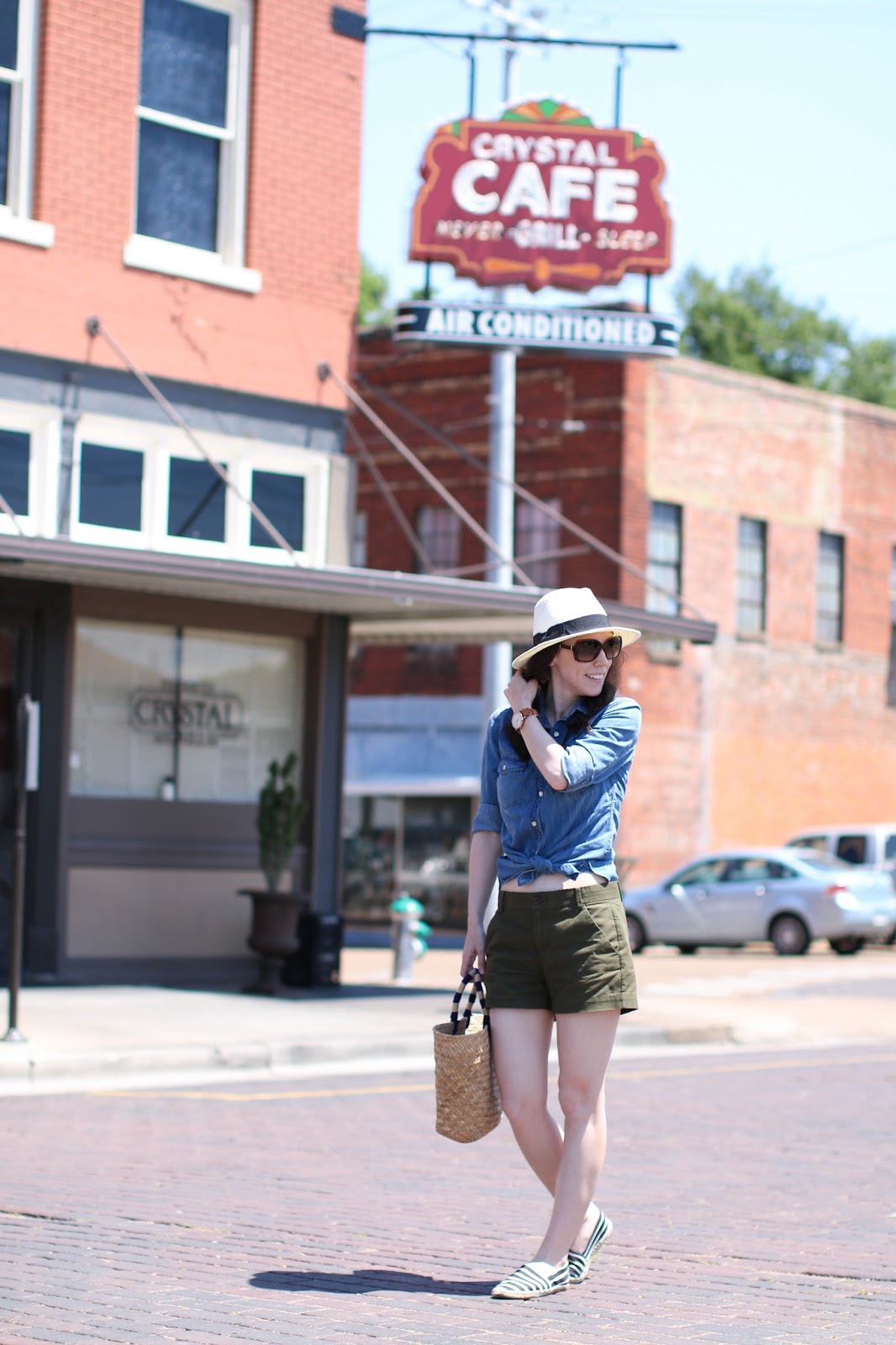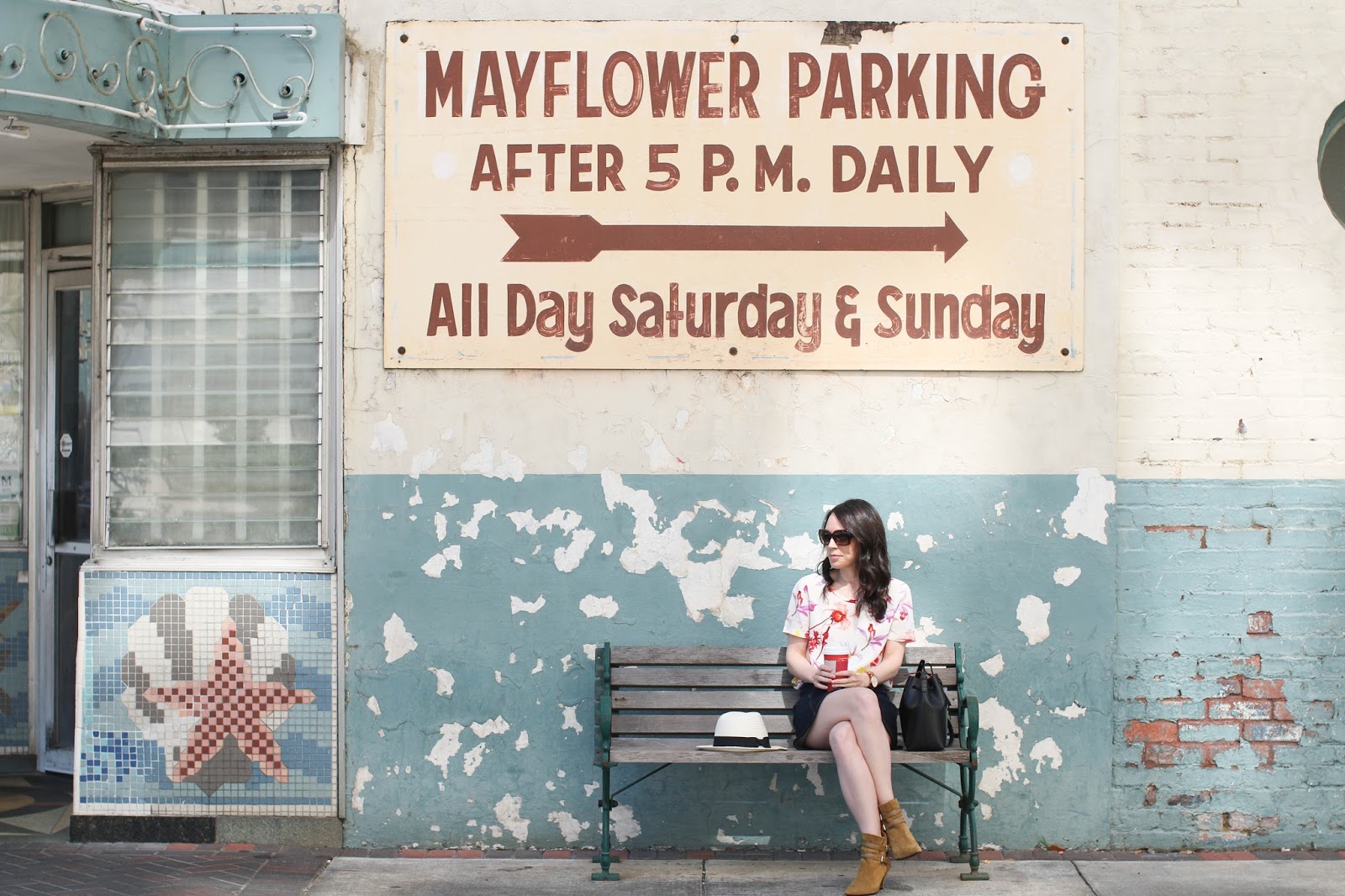 Before we arrived in Louisiana, we had to stay over one night in Jackson, Mississippi. Why I felt it relevant to discuss this quick stay was our amazing lunch on the way to the hotel, and also the great cafe just down the street from where we stayed. The day prior to our drive to Mississippi, Stan read
an article in the NY times
about an amazing cafe located in Greenwood, Mississippi called
Crystal Grill
. We mapped it out and realized it was on our way to Jackson so we headed there for lunch. It is located in the small town of Greenwood, though there is nothing small about this diner. In fact, it fits almost 250 and is at capacity regularly! A few highlights from our meal – the yams and turnip greens that I got as sides were mind-blowing. Never in my life have I had yams like that. And of course, they are known for their colossal pies. The coconut cream pie is the one that is stacked super high, but we settled on
a lemon icebox slice
which was delicious. It was better than the sides if that was even possible. There are absolutely no frills to this restaurant so don't go for the ambiance (except the "everyone knows everyone" vibe you will get immediately), go for the food. Yes, it is worth a trip. Even a few hours worth of driving. Heck, if I could get there in the same day and back, I would go and stock up with to-go boxes for weeks. My car would be filled to the ceiling with pie slices and sides. Other than shoes and handbags, I can't think of anything better to carry in my car.
Another great stop while in Jackson was the Mayflower restaurant located just a block away from our hotel. I made the stupid mistake of ordering room service for dinner (I was tired and hangry #bigmistake), but Stan ventured down there to get a takeout order. This is a legendary place in Jackson and was actually featured in the movie "The Help". Stan ordered crab cakes and raved about them all night (an added effort to rub it in my face #rude). They are also famous for their "comeback sauce", but sadly they had run out that evening. The restaurant was still closed the next morning, so I missed it entirely but Stan has still been talking about those crab cakes. Hopefully one day I can grab a bite here and see what I missed. But in the meantime, if you come into town please go by there and tell me what you have. I shall live vicariously through all of you.