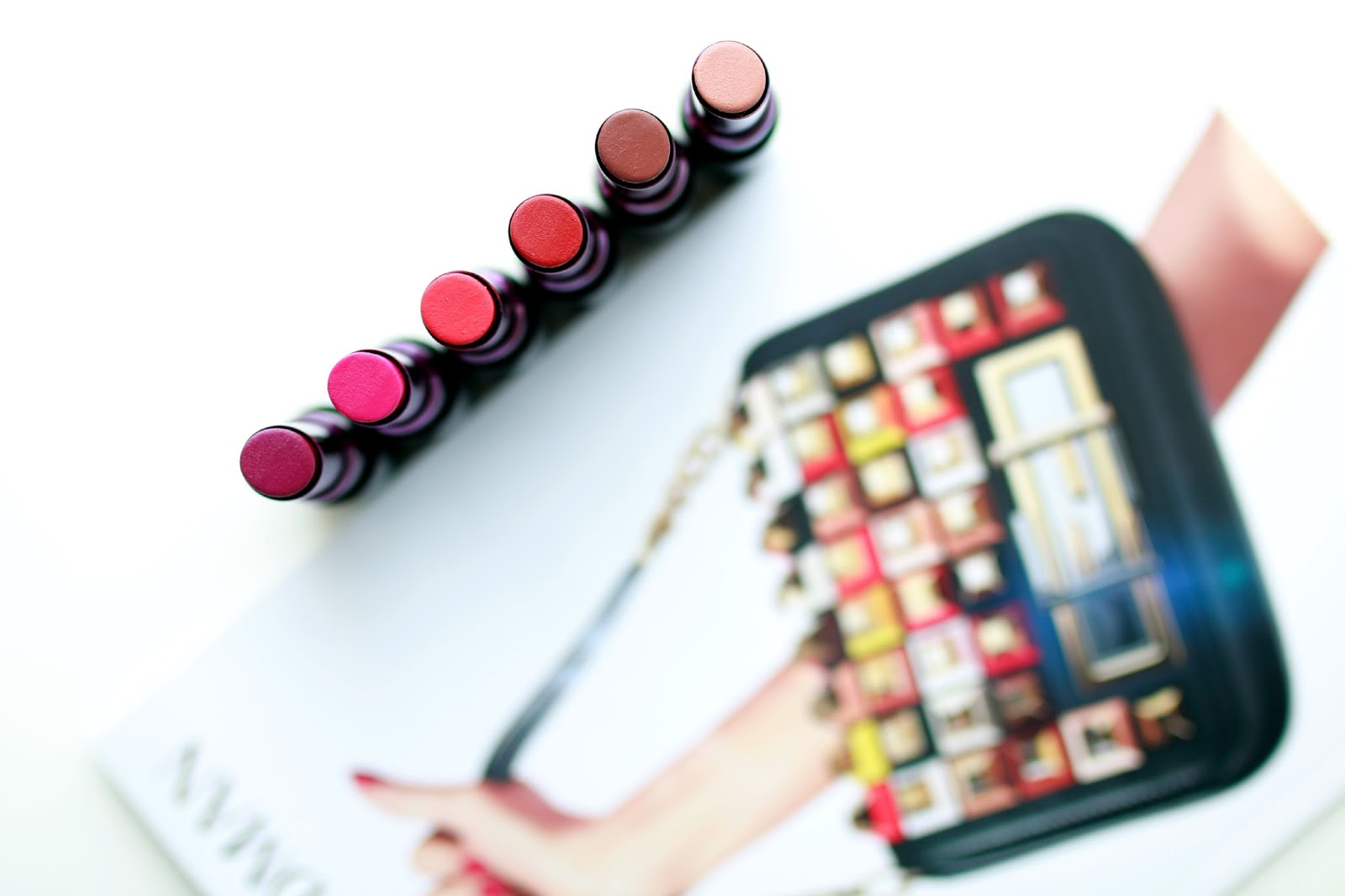 Though I love a matte lip all year round, fall seems like the perfect time to try out a few new ones. After just falling in love with the
Urban Decay Naked Skin Concealer
(see my review
here
), I was excited to try out their new
Matte Revolution Lipstick formula
. The matte lipstick of years ago is most certainly NOT the matte lipstick of today. Years ago they were dry, would drag on the lips when applying and were impossible to remove. Thankfully brands have evolved past that and matte formulas are in demand more than gloss. (well at least in my mind)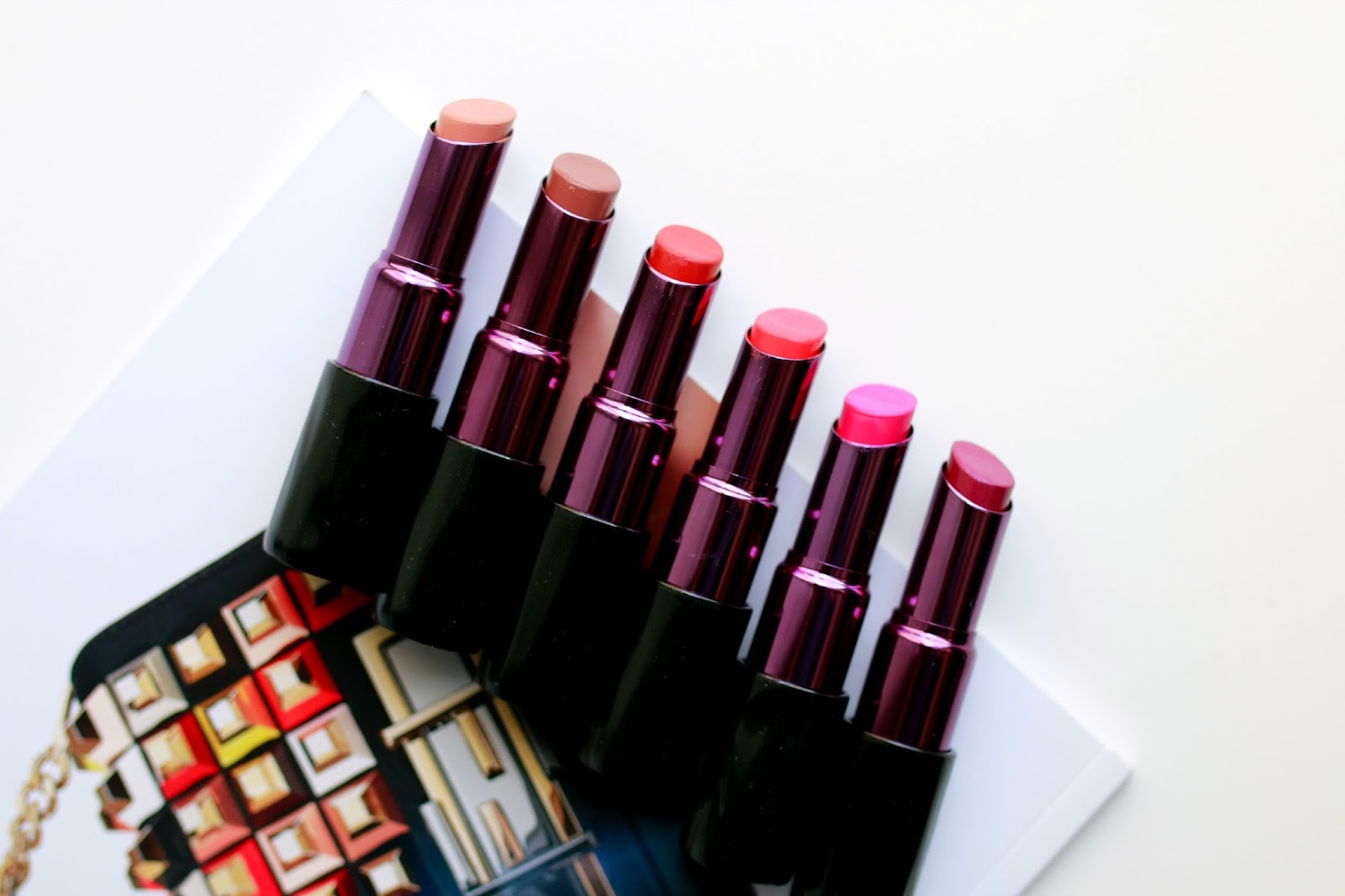 The 6 colors that I tested were (from left to right above)
Stark Naked
,
1993
,
Temper
,
Tilt
,
Menace
and
After Dark
. What I love most about Urban Decay is how they push the limits of color and offer shades that are a bit off the beaten path and stay quite on trend. Stark Naked is a true fleshy nude, and 1993 is a throwback to that exact year. Tilt and Temper were initially my favorites – both bold reds with Temper having a browner undertone and Tilt being more fire-engine red. Menace is a vibrant barbie-pink, but it wasn't until I tried After Dark that I fell in love. This color is a slightly metallic garnet and like nothing I have seen before. It looks almost jewel-like on the lips – simply stunning.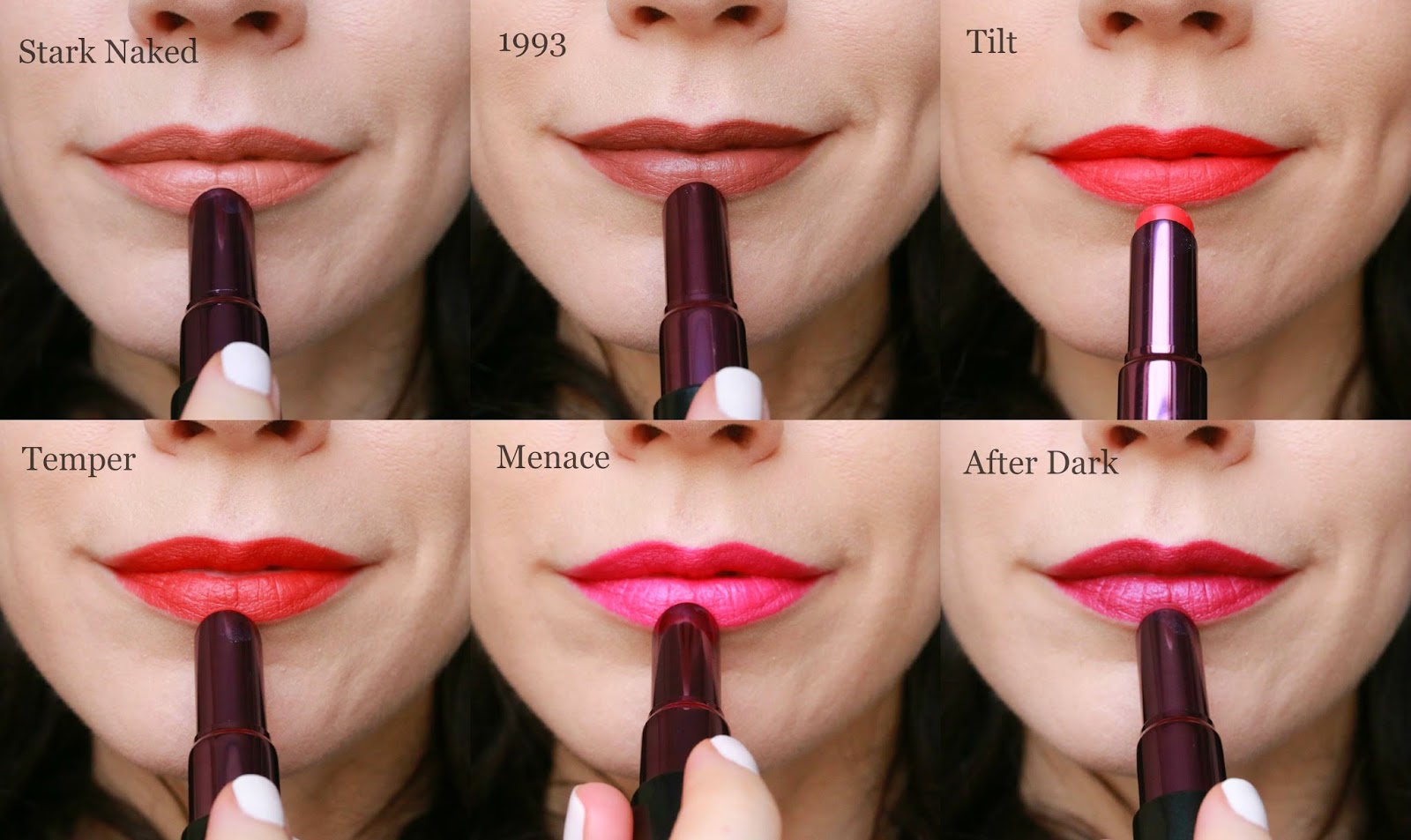 While the color pay-off mimics that of a true matte lipstick with it's full coverage, the finish is a tad creamier and less dry. Because of this, I find that it doesn't last quite as long as a drier formula and will move around a bit. I would describe this as more of a demi-matte than a full matte, but the upside to that is it's more comfortable to wear, doesn't show lip lines as much and removes easily. It manages to combine the best of both a creamy and matte lipstick together in one. 
Have you tried these new lipsticks? What are your thoughts on them?!