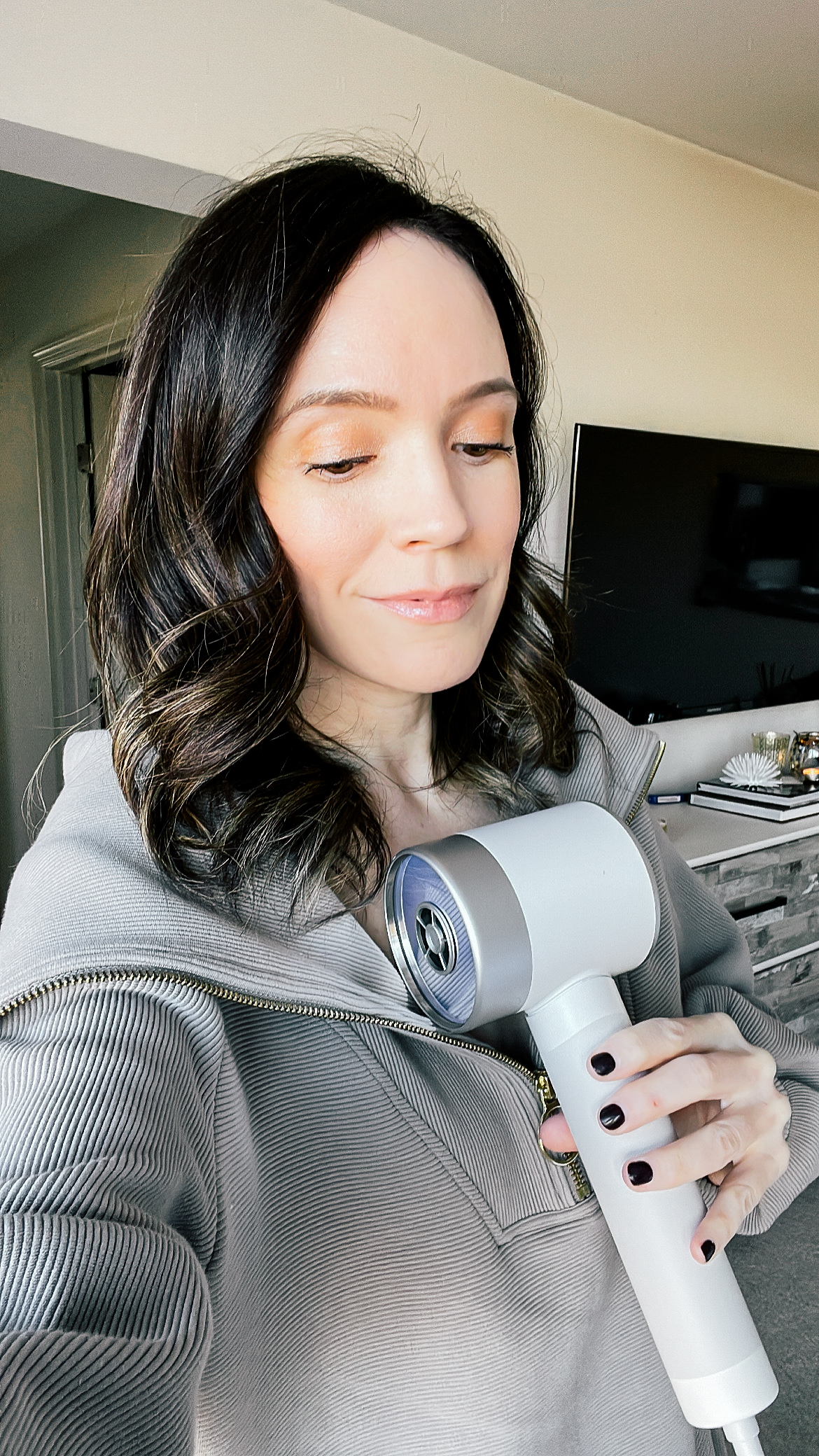 It has been a LONG time since I upgraded my hair dryer which is crazy since I use it twice a week! My biggest concern was finding one that doesn't take forever to dry my hair and one that won't damage it any further. I curl my hair multiple times a week so I want to use a hair dryer that is as gentle as possible on my hair while still being incredibly effective. I was new to the Zuvi Halo Dryer but I was able to test it out for awhile before reviewing and I fell in love with it! And it recently won an Allure Best of Beauty award for 2022.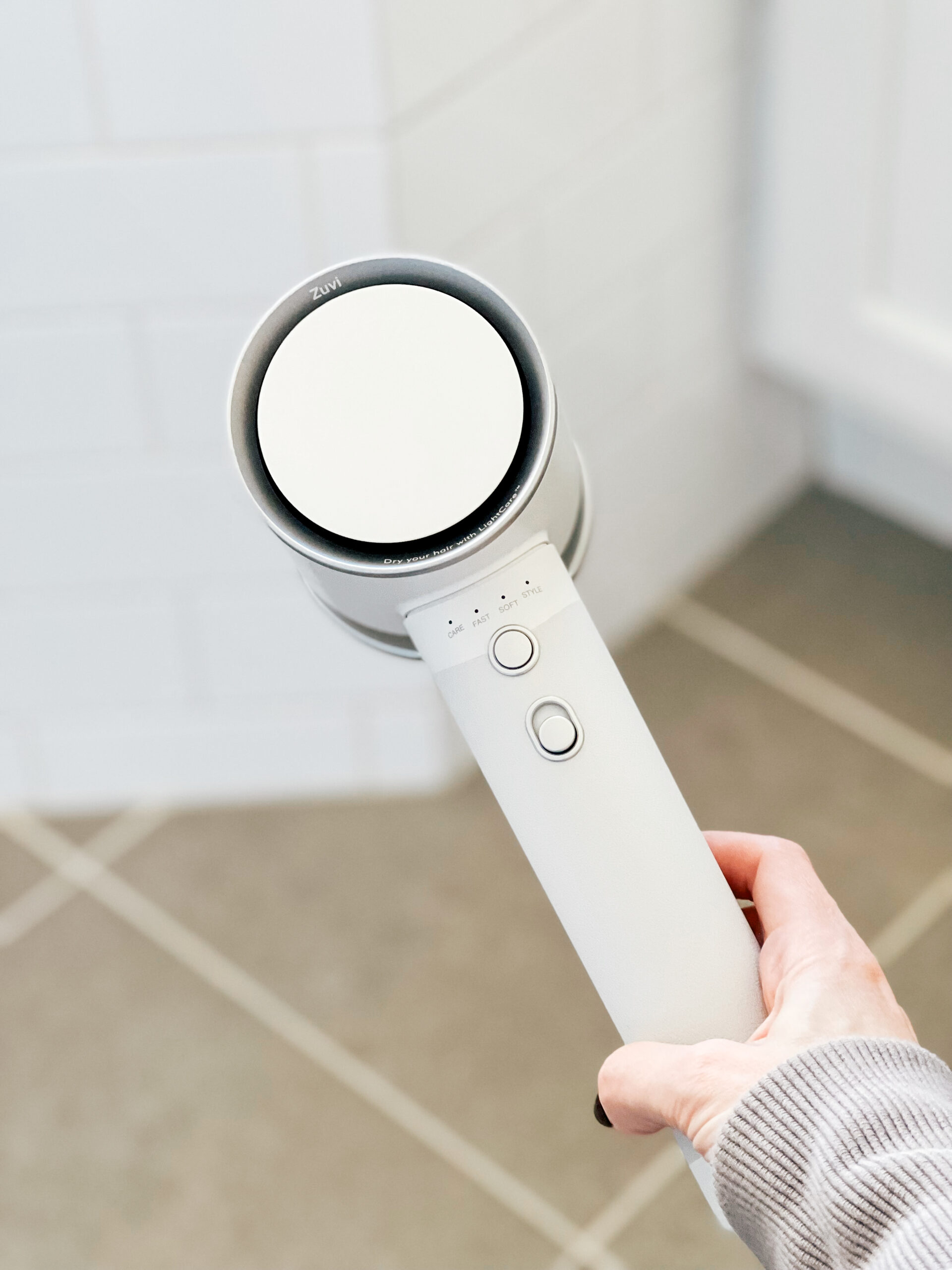 The Zuvi Halo Hair Dryer is designed to dry the hair using patented infrared light and high speed air to dry the surface of the hair while still maintaining the internal moisture. In addition to drying the hair at a faster speed, it helps to minimize frizz, increase shine and protect color (basically everything my hair needs). It comes with three attachments – a diffuser, a styling concentrator and a gentle air attachment for those with sensitive scalps.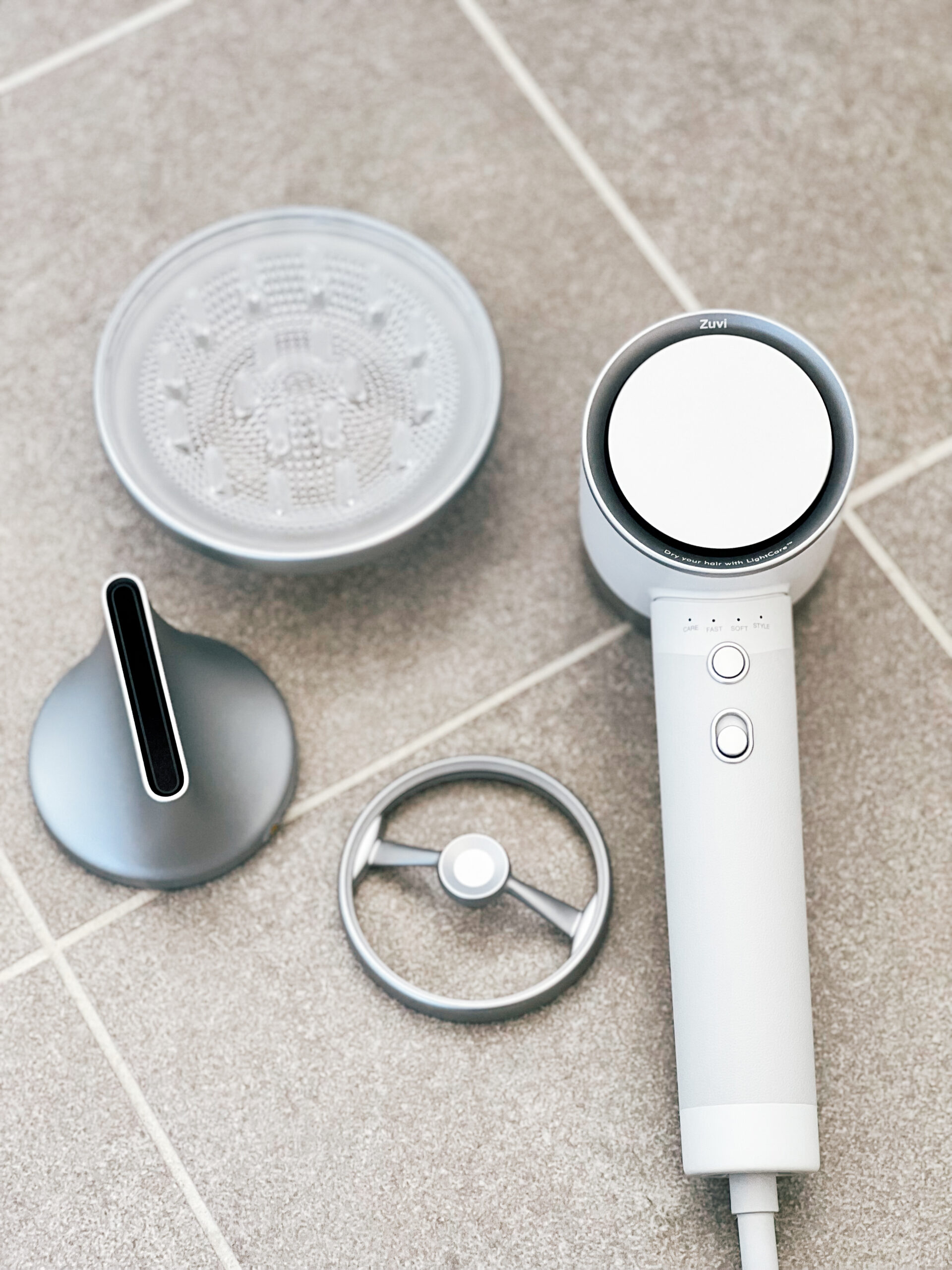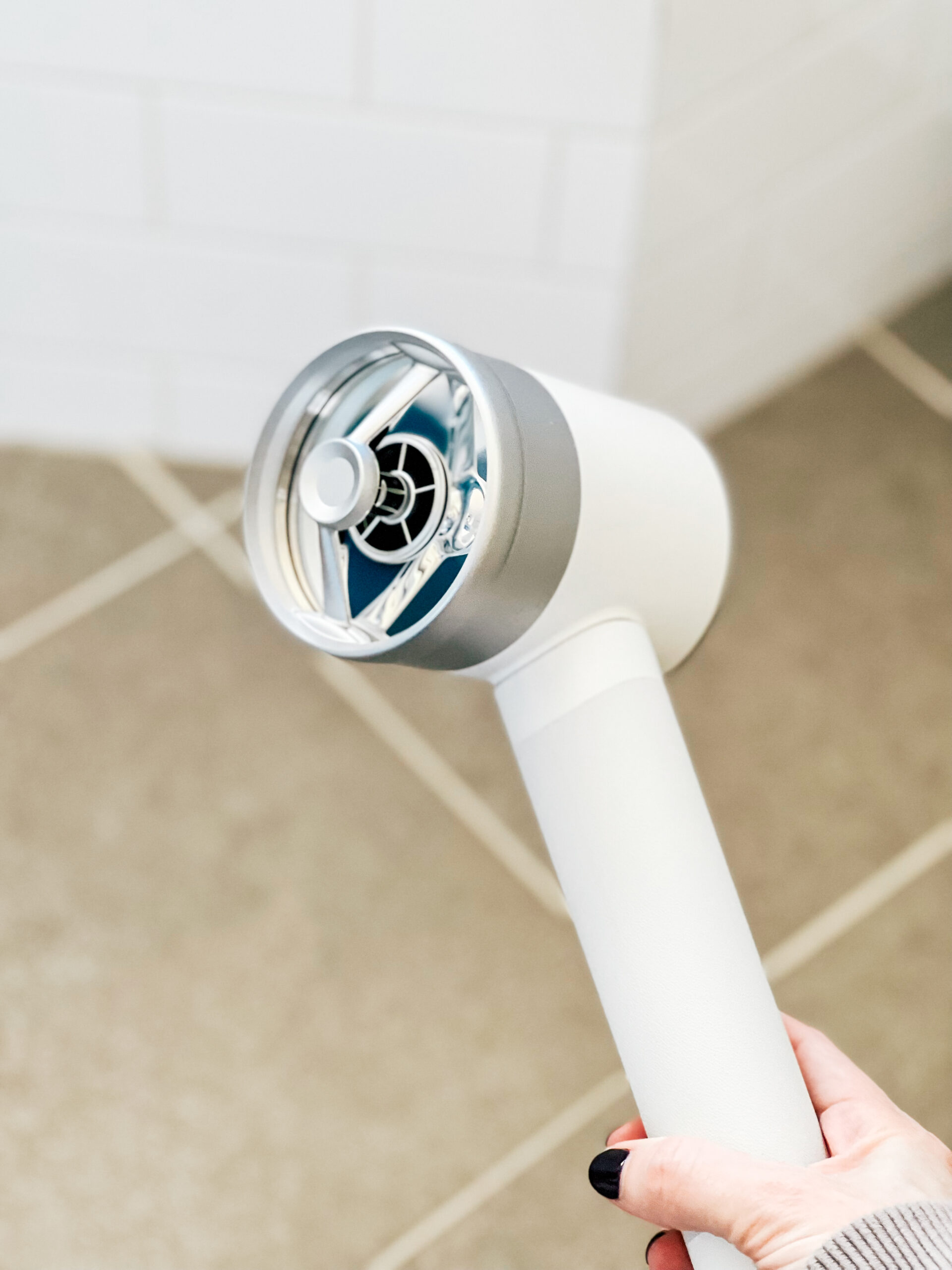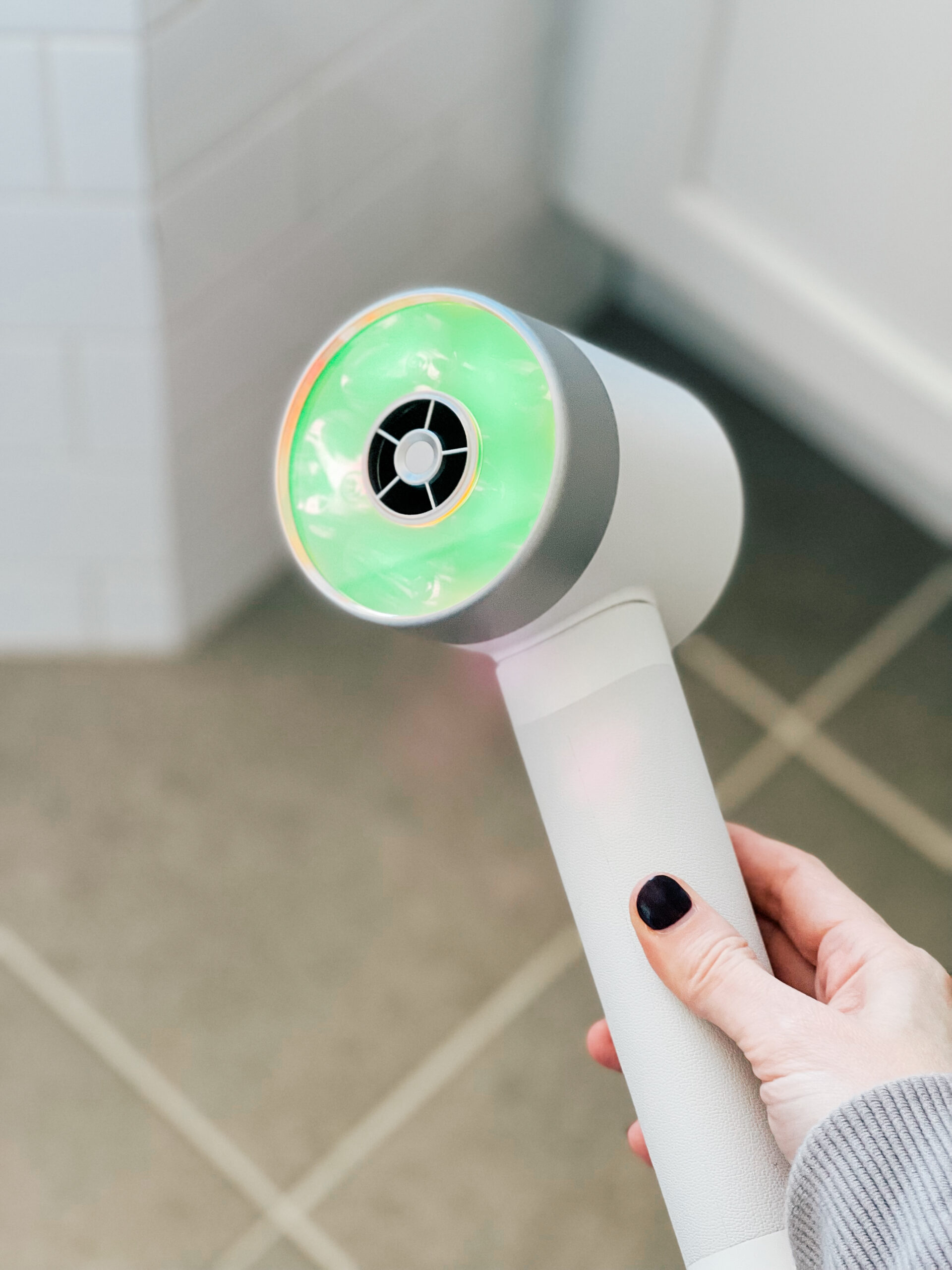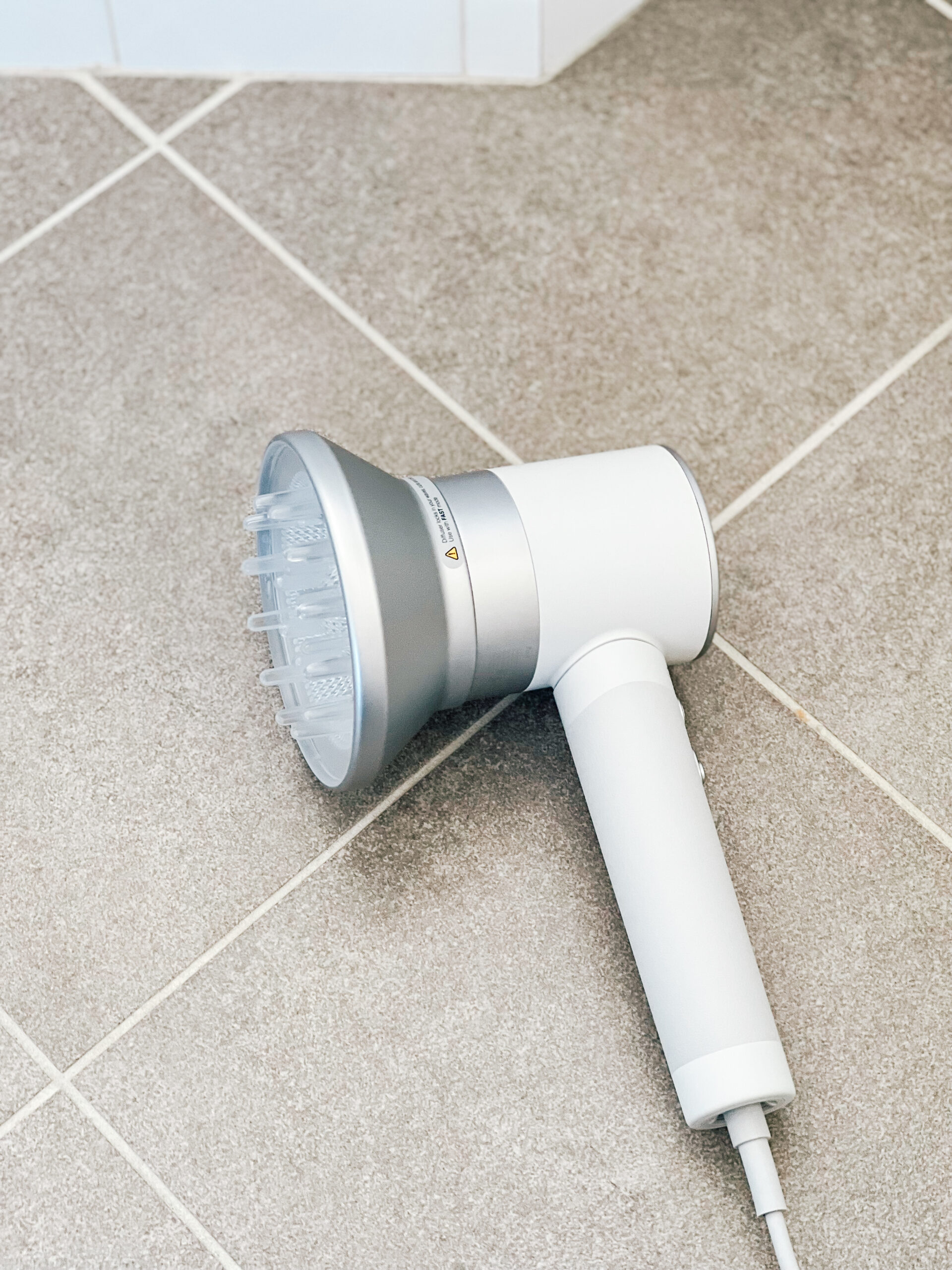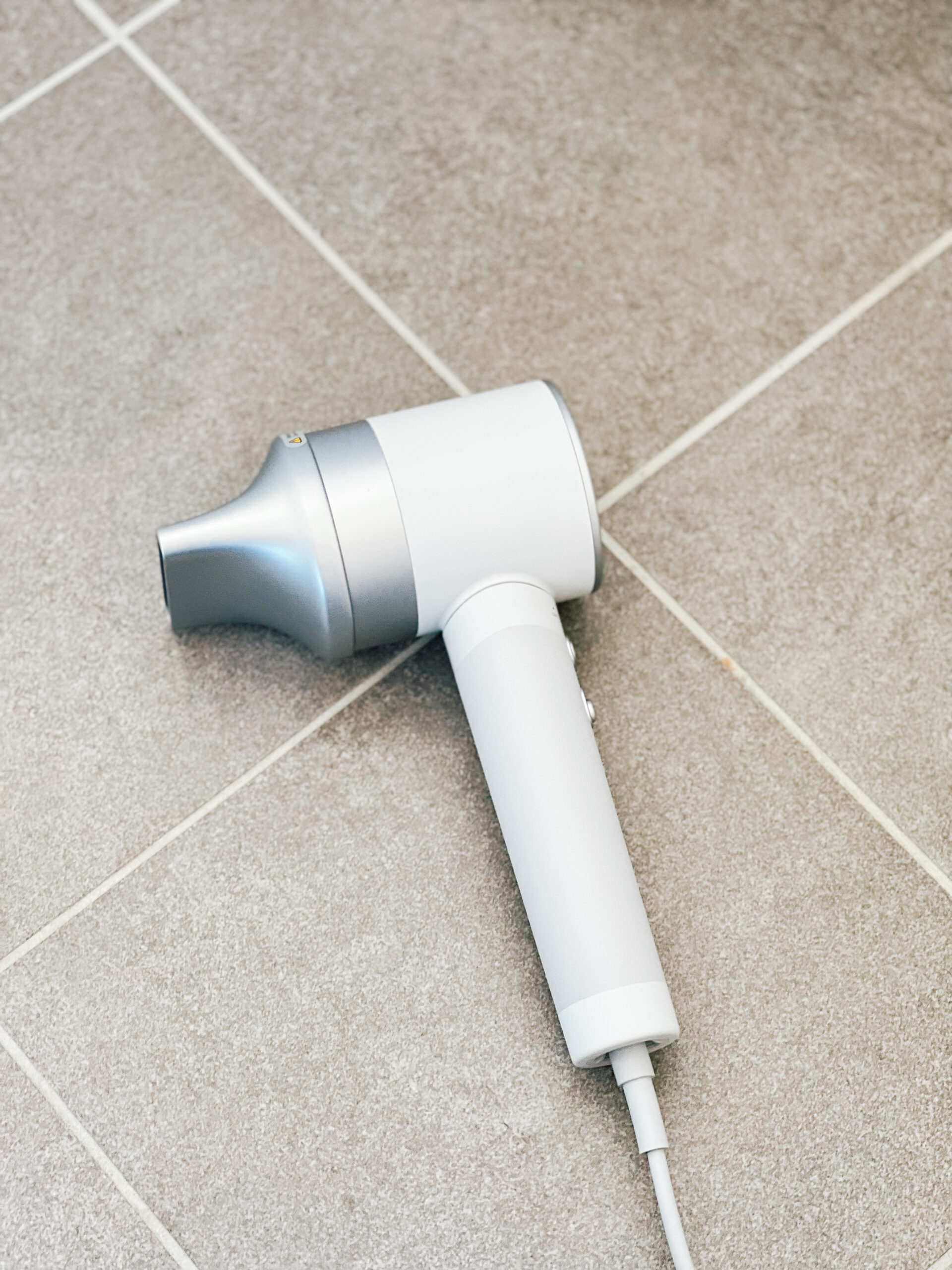 There are 4 settings on the Zuvi Halo Hair Dryer that provide different options on drying your hair.
There is also a cool air setting which you can use when your hair is completely dry to set the style.
For me, I normally do a rough dry on the care setting and then use the style setting with the style concentrator at the end to smooth things out. My hair has so much more volume and shine since using and it has cut my drying time literally in half!
They are having a huge Black Friday Sale and the Zuvi Halo Hair Dryer is 20% off from 11/21-11/28!
Thanks to Zuvi Halo Hair Dryer for sponsoring today's post.