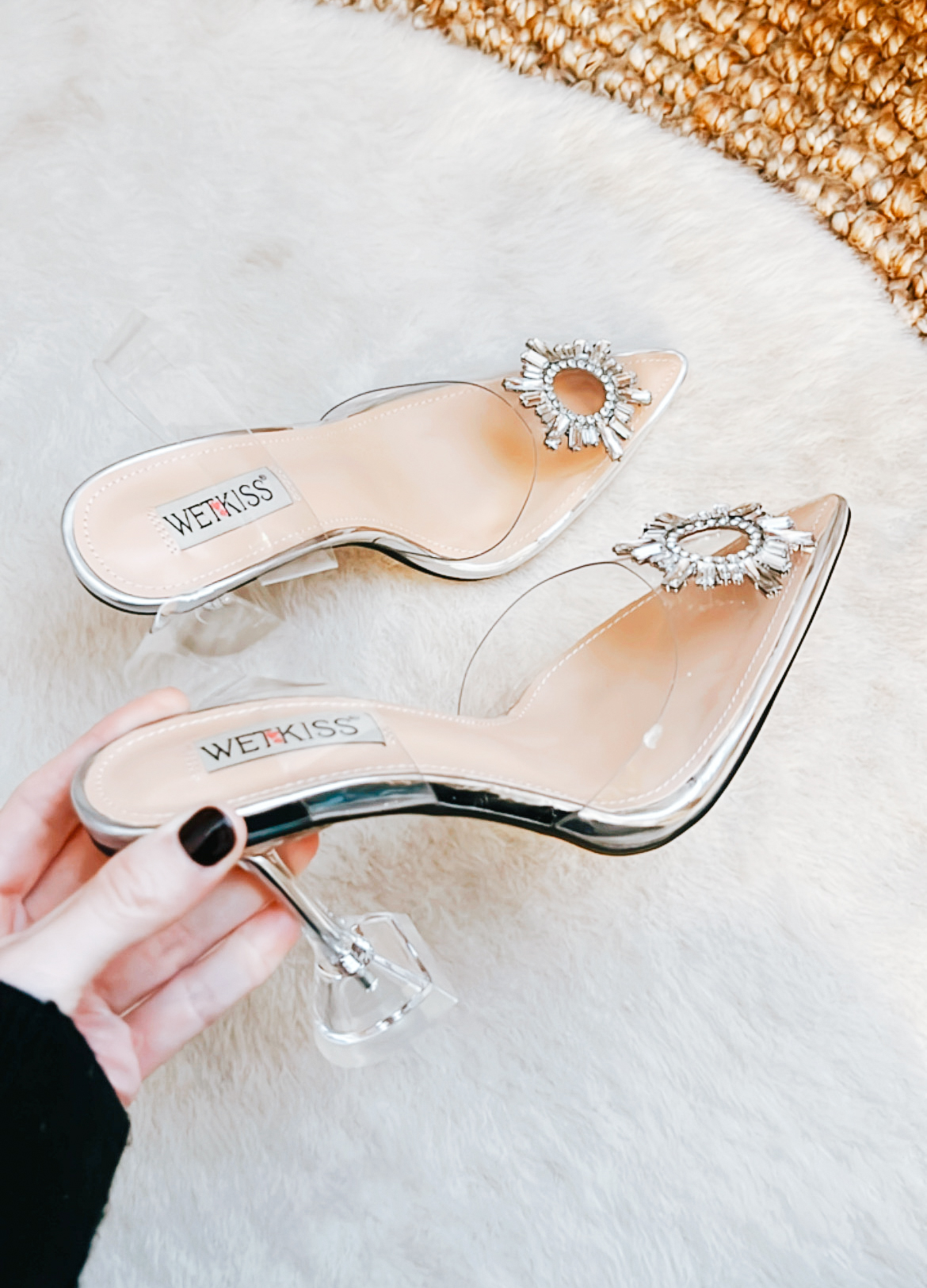 Heels
1. I love gifting candles at the holidays and these printed floral matches would be a great thing to add to it!
2. Fuzzy bags and clutches are so popular right now but if you don't want to spend a ton, this one from Amazon is a fun way to try the trend without spending a ton.
3. I'm really curious about this silk heatless curling system – has anyone tried it?
4. Miles is obsessed with all things puppies and dogs so I will be getting him these bath bombs for Christmas.
5. I know these have logos in your face but I LOVE the look of these slingbacks – so chic!
6. Wow, wow, wow – look at these gorgeous scalloped bath towels!!!
7. A great NYE option – this wrap sequin bodysuit.
8. I'm obsessed with my clear shoes in the above picture and am thinking about getting them in black as well.
9. APL just launched these shearling slides (in a few colors) and they look like the most comfortable things ever.
10. This fuzzy sherpa makeup bag is currently in my cart. It would be such a fun gift!
11. Nest Fragrances has a new candle scent for the holidays that sounds so good.